Every week we bring you the latest cruise news stories, articles we've published, our latest Cruise Radio Podcast, and our recent YouTube videos for the week of July 28, 2018.
1. Carnival Cruise Line announced plans for a nearly $200 million refurbishment of Carnival Triumph, which will re-emerge from the shipyard with a new name: Carnival Sunrise. The project will include a bow-to-stern update with new staterooms, restaurants, bars, public areas, and more.
2. Royal Caribbean hosted the largest movie premiere at sea to celebrate the fact that Harmony of the Seas is the setting of the new Netflix original movie "Like Father," starring Kristen Bell and Kelsey Grammer. All Oasis-class ships hosted a movie premiere onboard on August 3, the day the movie came out on Netflix.
3. Norwegian Cruise Line Holdings joined the rising number of companies that are pledging to reduce plastic. Across all cruise lines, they will work toward reducing single-use plastic straws.
4. Carnival Cruise Line is no longer requiring guests to complete the pre-cruise health questionnaire. Instead, expect to see signs at your embarkation port encouraging you to inform the cruise line if you are ill.
5. Hapag-Lloyd Cruises made rather unfortunate headlines this week when one employee killed a polar bear during a visit to the Arctic Circle. The act occurred out of self-defense; however, many people question the reasons behind the cruise line employees intruding into the bear's habitat in the first place.
This Week's Cruise Podcast: Norwegian Escape Review
[smart_track_player url="https://traffic.libsyn.com/cruiseradioshow/EPI496AUG218.mp3″ title="Norwegian Escape Review" artist="Cruise Radio" social_linkedin="true" social_pinterest="true" social_email="true" ]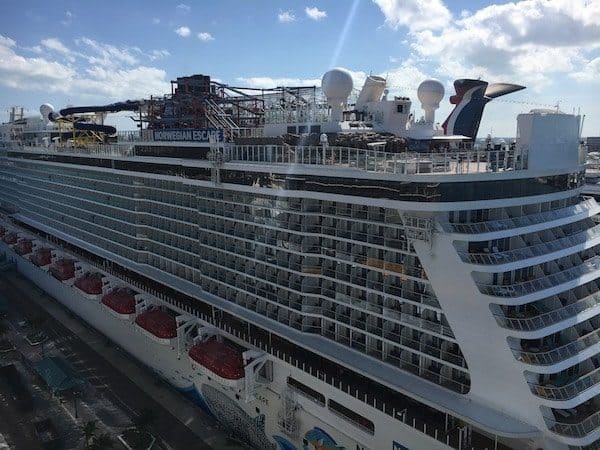 This week, Matt reviews his 7-night cruise to Bermuda on Norwegian Escape. Matt booked his cruise 18 months in advance and stayed in a studio stateroom. We hear a full review of ordering a spa pass, the specialty restaurants, as well as more around the ship and in port.
This Week's Featured Article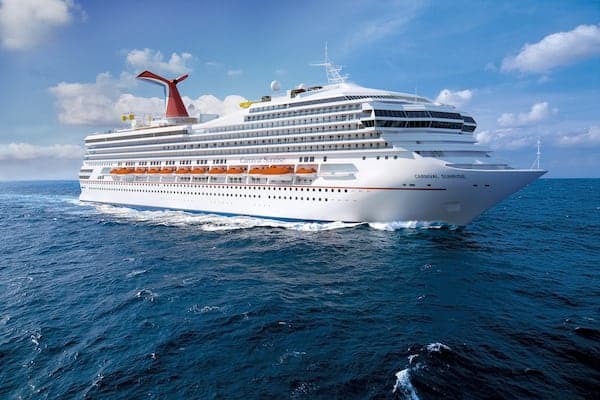 In the wake of the big news of the Carnival Sunrise project, we spoke to Gus Antorcha, COO of Carnival Cruise Line. He speaks in detail about the stateroom additions and upgrades, the specific Carnival branded venues to look out for, and much more.
This Week's YouTube Video
For a full visual of the transformation that Carnival Triumph will undergo into Carnival Sunrise, check out this week's YouTube video. We feature facts and figures about the ship's past, present, and exciting future.