Welcome to the Cruise Radio News Brief for the Week of December 1, 2019, where we bring you the latest cruise news, our weekly podcast, and recent YouTube videos.
1. Christopher "Topher" Columbus, the beloved dog who lived at Jack's Shack in Grand Turk and greeted visiting cruisers, passed away peacefully Tuesday evening. At 12 years old, Topher suffered from arthritis, but he still loved to spend his days running around and jumping in the sand along the beach.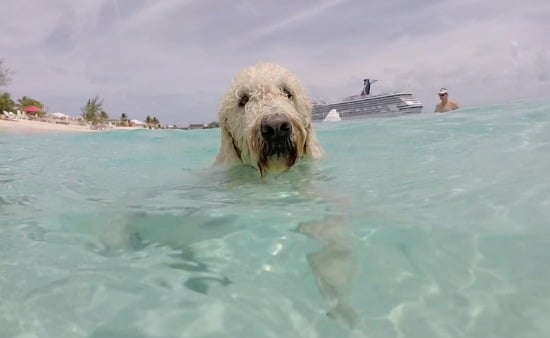 2. Carnival Cruise Line might be expanding Guy's Burgers to serve breakfast too. Despite no official announcement, pictures of the breakfast menu began appearing on the Internet showing cruisers on Carnival Sunrise enjoying the menu items, which include breakfast sandwiches of different meats and veggies. There's no word yet on if or when this will spread to other ships and/or fleet-wide.
3. Princess Cruises' newest ship Sky Princess was officially christened in Fort Lauderdale. As the line's fourth Royal-class ship and first ship outfitted with Medallian Class technology from start to finish, the ship will begin its North American presence by sailing seven-night cruises from Fort Lauderdale.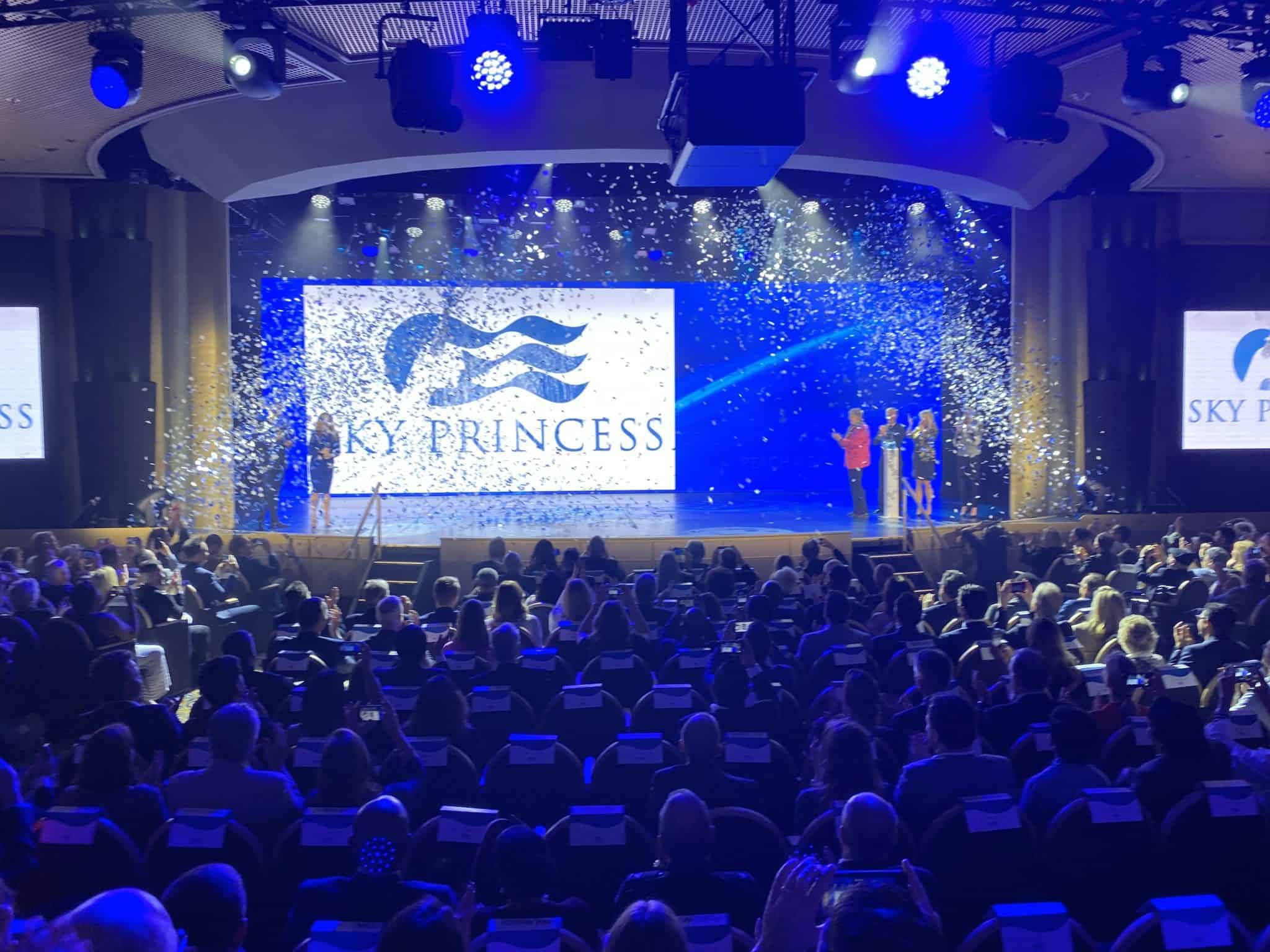 4. Virgin Voyages' first ship reached a major milestone by completing her sea trials. After conceptualizing a game-changing cruise line, Virgin's founder Sir Richard Branson commented on the realization of that dream with Scarlet Lady, saying "They've created magic. Every corner you turn on the cruise ship, it's literally magic."
5. Carnival Miracle made its way to its new home port of San Diego, California. Being just days before the arrival of the new Carnival Panorama in Long Beach, the move shows that Carnival intends to offer serious competition on the West Coast.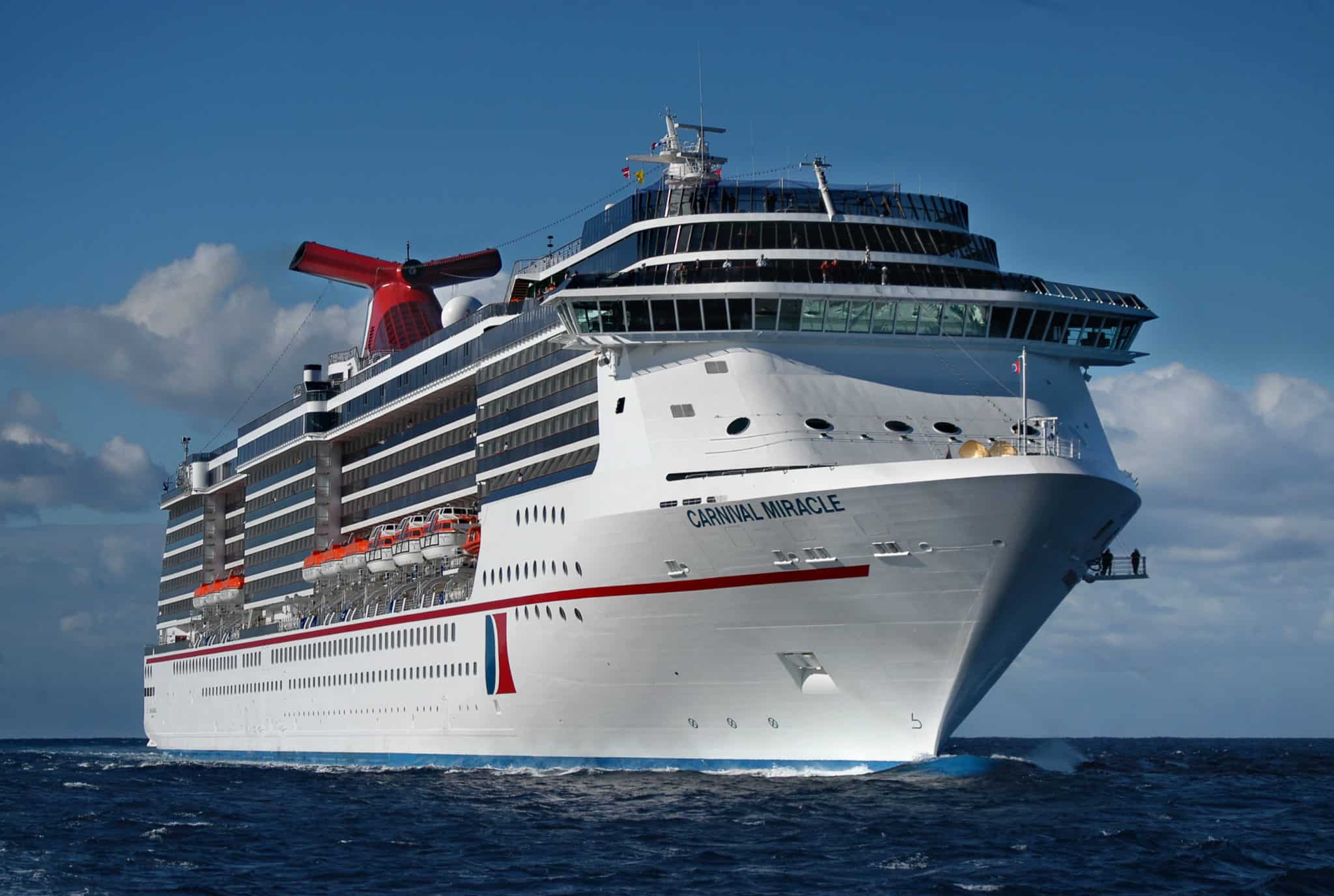 Featured Article: Trip Report: Norwegian Sky – Sea Day
Read the Day 1 Norwegian Sky trip report from Doug as he sails on a four-night cruise through the Caribbean to learn more about the on-board dining options and the chair hogs on sea days.
This Week's Podcast: Disney Magic Review
This week we hear a review of Disney Magic that includes cruising as a single parent. Departing from Manhattan, the cruise visited Bermuda. Listen in to hear more about the ship and cruising with Disney.
Featured Video: Great Stirrup Cay Island Tour
Great Stirrup Cay is Norwegian Cruise Line's private island in the Bahamas. First purchased by Norwegian in the late 1970s, Great Stirrup Cay was recently expanded to include an exclusive area called Silver Cove (with private villas and a quiet lagoon) as well as a new zip line and food trucks..