As we continue our in-depth look at Carnival Cruise Line's newest ship, today we explore some of the specialty restaurants on board. Whether it's a new offering (like the Pig & Anchor Smokehouse/Brewhouse), a twist on an old favorite (such as Bonsai Teppanyaki) or a longtime favorite among Carnival passengers (Fahrenheit 555 Steakhouse), these are the places where you'll pay a little extra… but definitely get your money's worth. (If you want to avoid spending extra money, check out yesterday's entry, which focused entirely on the many, many free eats found around the ship.)
The Two Restaurants Everyone Is Buzzing About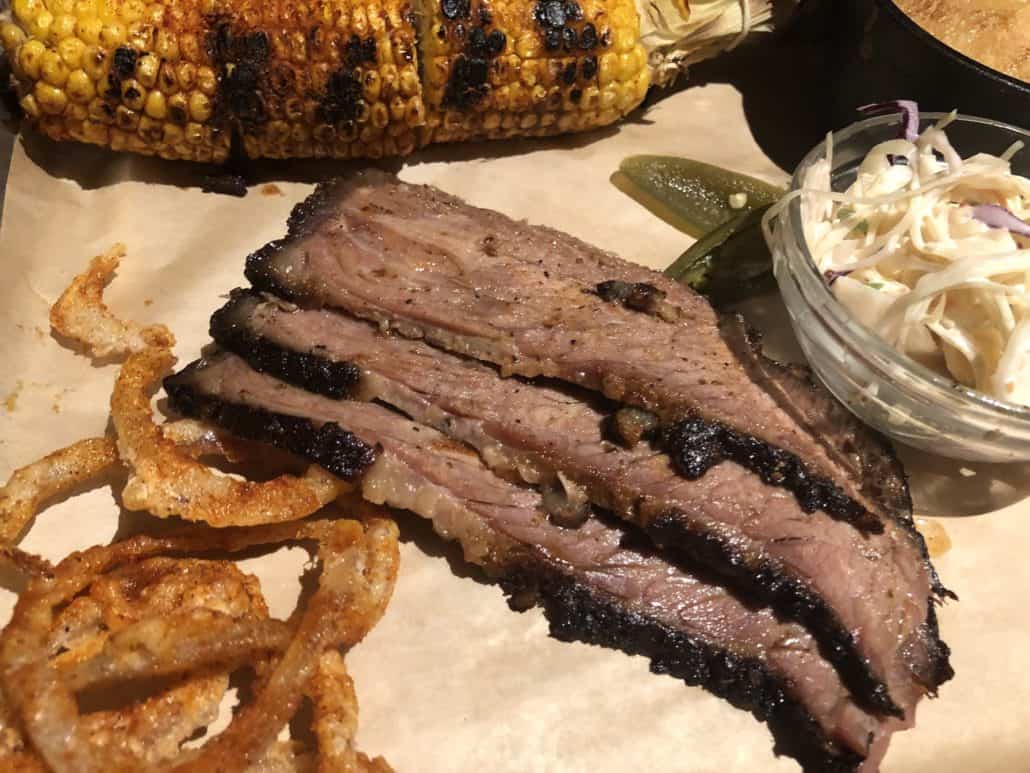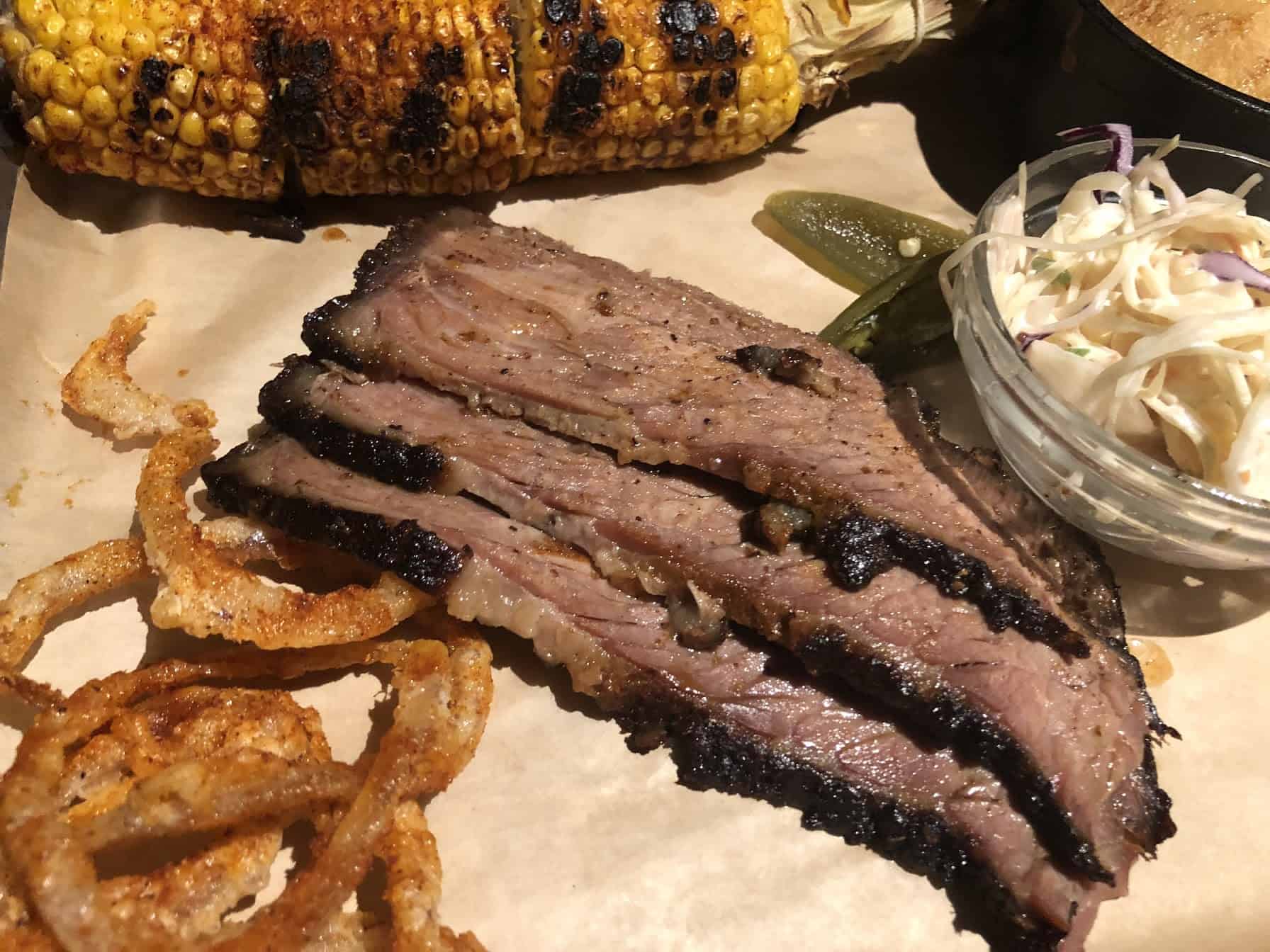 If you know nothing else about food on board this ship, you probably heard about the Pig & Anchor Smokehouse/Brewhouse. Yes, Carnival has had barbecue restaurants on their ships before, but this is the first time — as part of their ongoing partnership with celebrity chef Guy Fieri — they've had a dedicated, full-time space such as this one. As if to show just how serious they are about this endeavor, Carnival even went so far as to put this Pig & Anchor outpost in some pretty prime real estate: It replaces the much-loved RedFrog Pub. The space will immediately transport your brain to Texas (even if you're sailing through the Caribbean) with its cowhide barstools and honky tonk feel, and the food is pretty dang close to what you might find being served up in BBQ hotspots such as Austin, Texas. The barkeeps here also make some pretty potent cocktails, including a smokey Manhattan topped with crispy bacon.
READ MORE: Check Out The Pig & Anchor Menu & Prices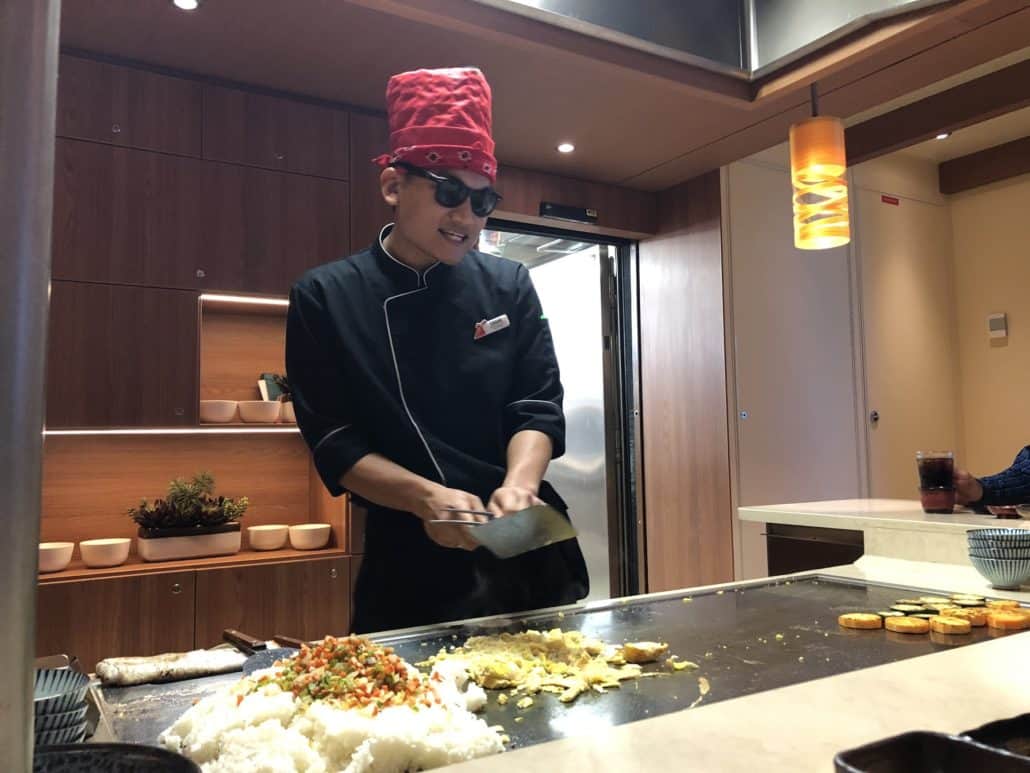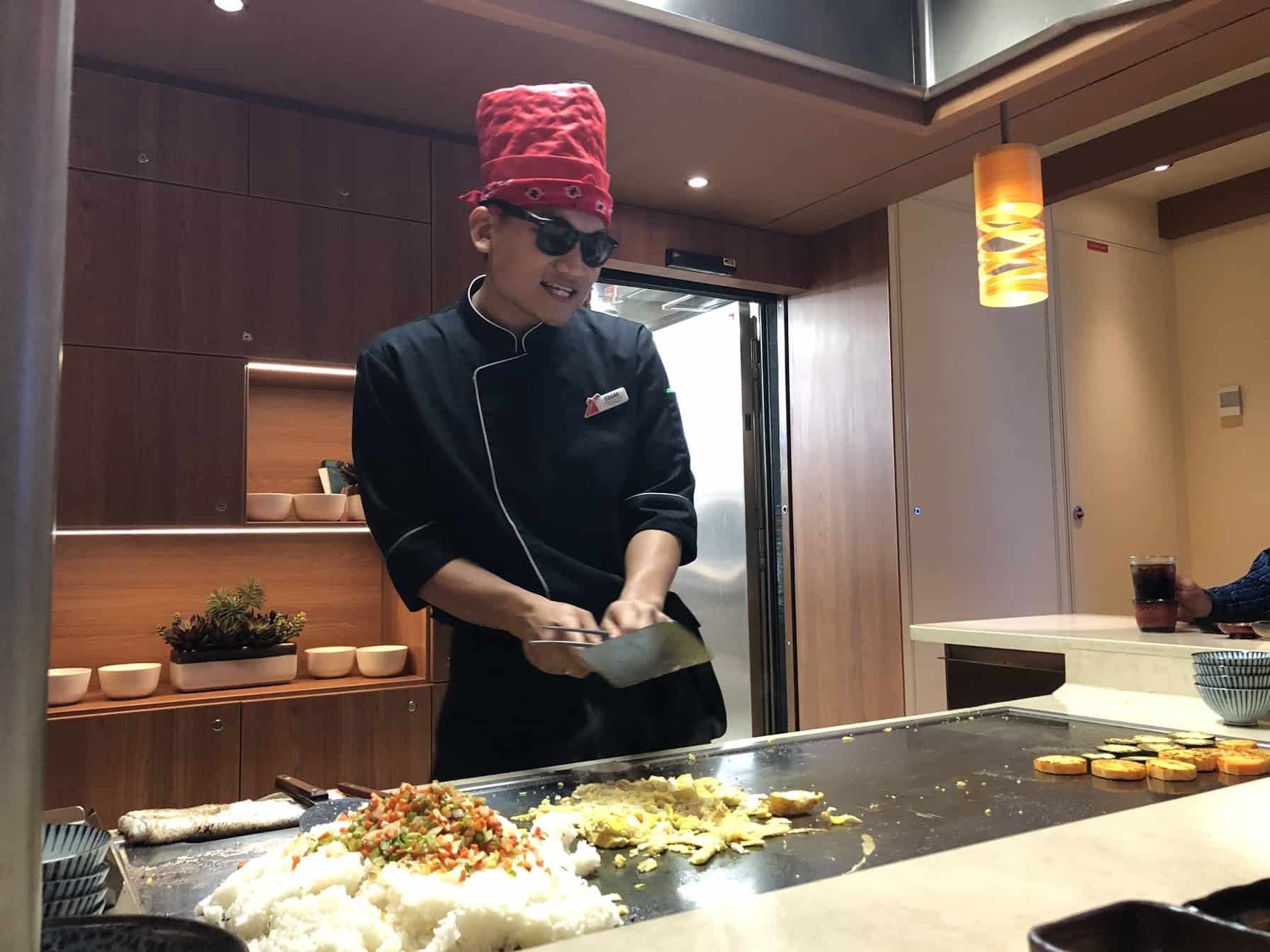 The other new-to-Carnival spot is Bonsai Teppanyaki, an extension of the popular Bonsai Sushi restaurant. If you've been to a Teppanyaki restaurant, you know what to expect here: Flying knives and lots of jokes (some pretty corny), all designed to create a meal that is both dinner and a show. Dinner here will cost between $25 and $30 per person, and here's something we can't stress enough: make a reservation. There is limited availability at each of the seatings, and while this is a fun night for groups and families, that also makes it tough to get a table!
READ MORE: Check Out Bonsai Teppanyaki Menu & Prices 
Some Of The Other Specialty Restaurants Onboard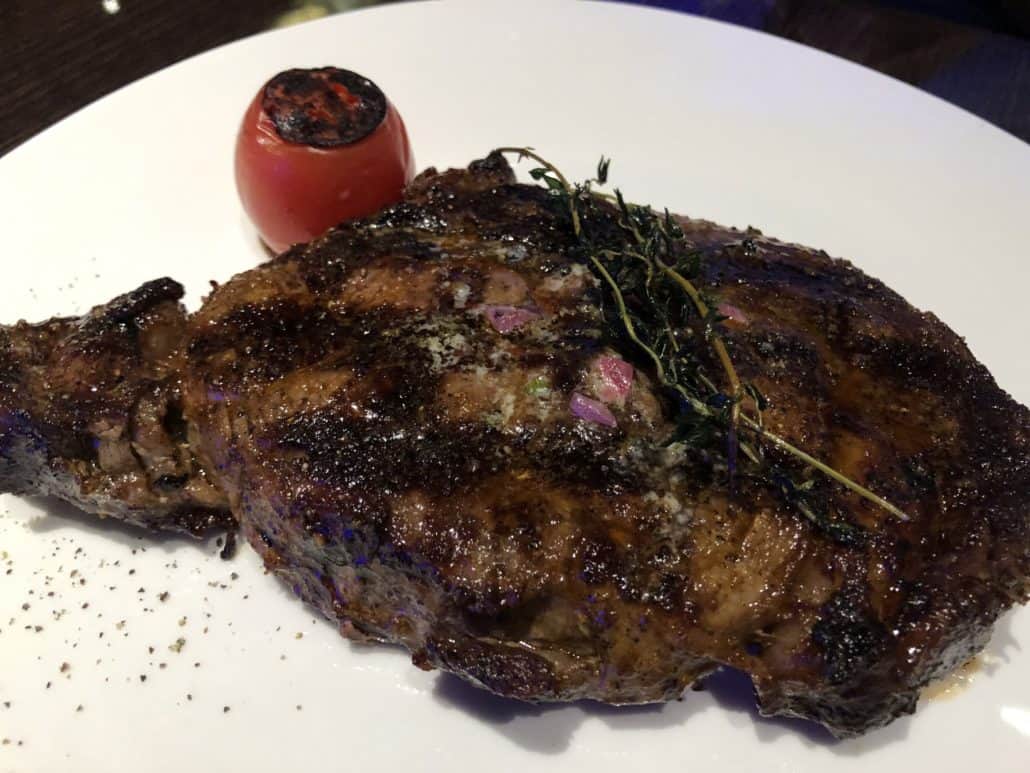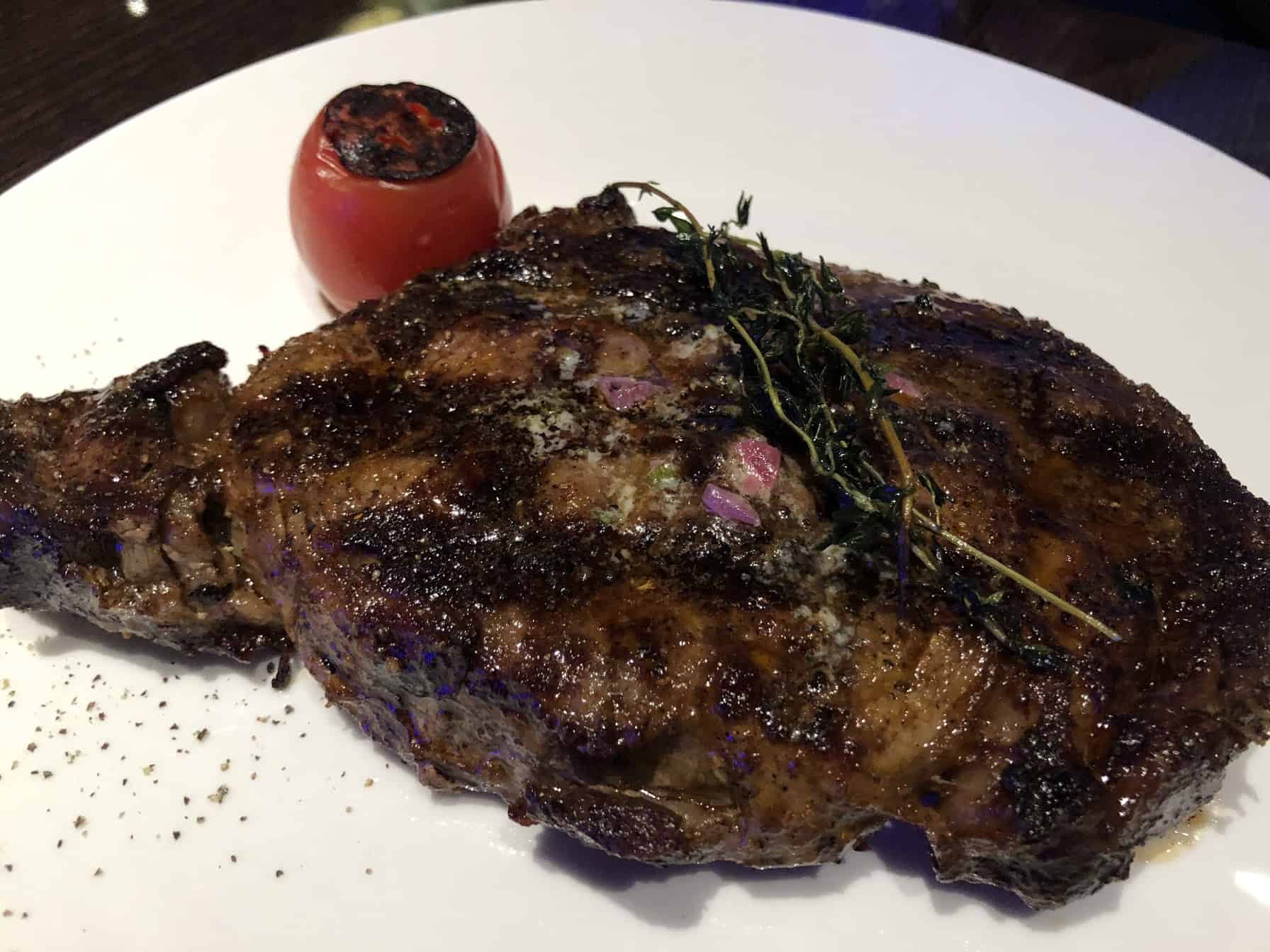 If you've ever sailed with Carnival Cruise Line, you're likely familiar with several of the other for-fee offerings available. Perennially popular is the Fahrenheit 555 Steakhouse, which is a wonderful place to spend a special evening such as an anniversary or just a rare night away from the kids. On Horizon, they've relocated the piano bar so that it's right next door to the steakhouse. The wall separating them remains open during most of the dinner seatings, allowing a pianist to offer soft, never intrusive music to make the evening that much more special. The steakhouse menu recently underwent a few renovations, and you can learn more about those by clicking here. Dinner will cost $35 per person, and this is another place it's definitely worth making reservations for.
We mentioned Bonsai Teppanyaki earlier, but the ship also has a Bonsai Sushi restaurant which offers a la carte sushi. One of the things we really love about Horizon is that many of the restaurants, this one included, give you the opportunity to sit inside or out. Pricing wise, this place is a pretty sweet deal. You could easily walk out of here for $10-$15 per person… less if you're just looking for something to tide you over rather than a full meal.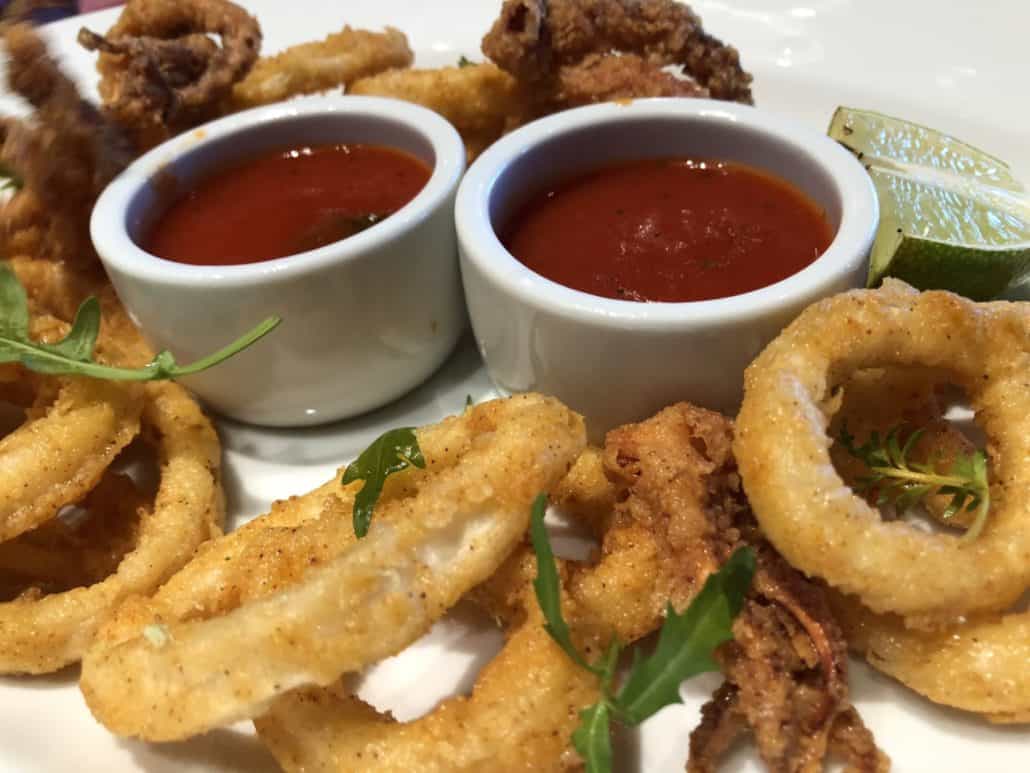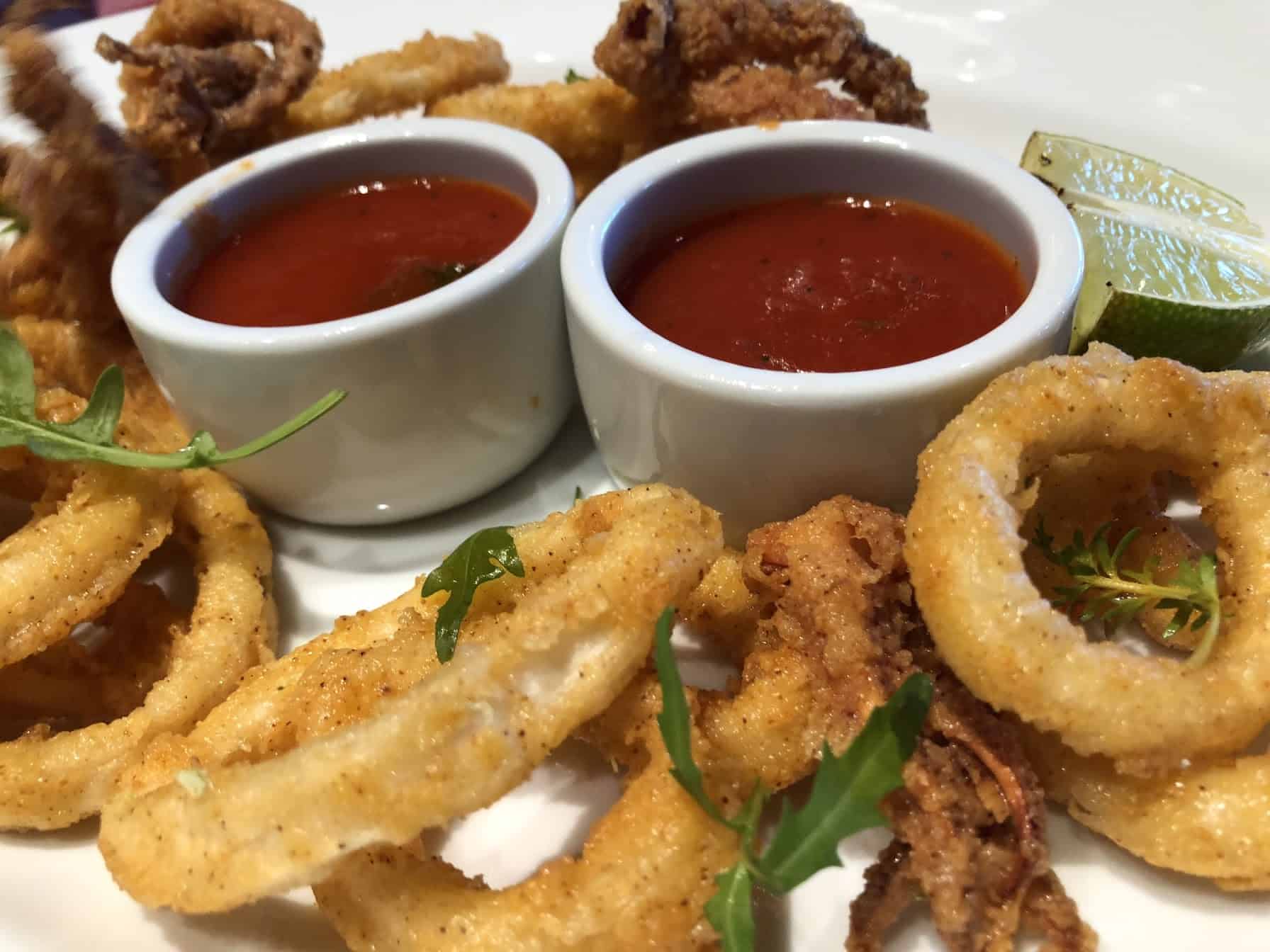 Horizon wouldn't be a modern cruise ship if it didn't feature an Italian restaurant, and for Carnival, that means Cucina del Capitano. Priced at $15 for adults, the restaurant's menu features… well, pretty much everything you'd expect to find in an Italian restaurant. Word of warning: arrive hungry. The portions are big, and you will walk away more than stuffed.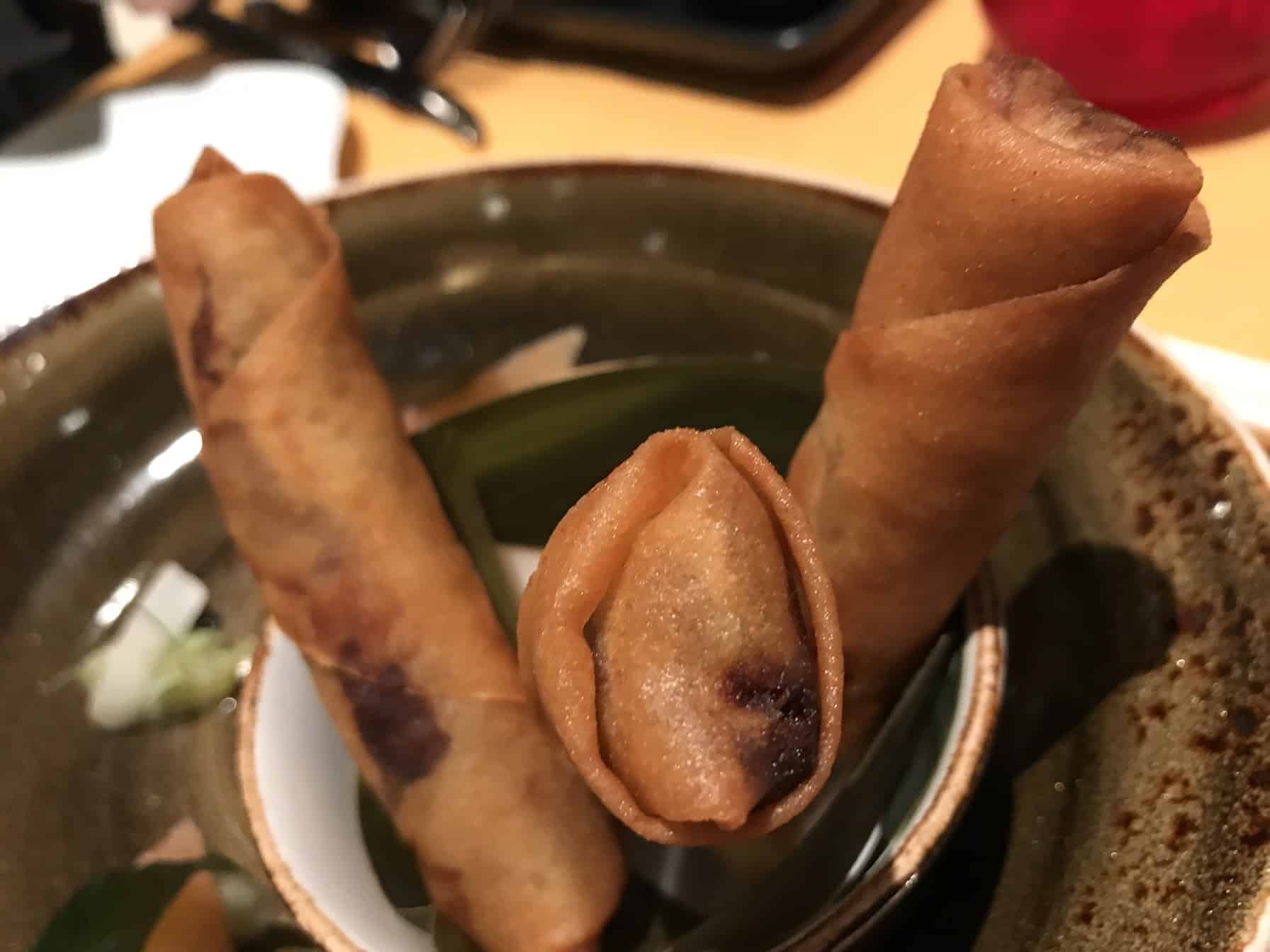 One of our favorite additions to the Carnival fleet is Jiji Asian Kitchen, which features a limited but incredibly curated menu. Standout items include the slow-braised pork belly appetizer, Singapore Chile Shrimp, and Kung Pao Chicken. One of the things we love about this venue is the subtle yet beautiful theming which really helps put you in the perfect headspace for the fragrant meal you'll enjoy. At $15 per person, this is a spot we try to hit on every Carnival ship during the course of a cruise.
READ MORE: Jiji Asian Kitchen Review
Easily overlooked is the Seafood Shack, which is located by the Tides pool at the very back of the ship on deck 10. Its almost hidden location makes it a great spot to hit on the first day or two, when people are still exploring the ship and haven't yet stumbled across the wonders of the Tides pool area. If you're dying for a lobster roll or some fried clams (although not, sadly, of the whole-belly variety which are pretty hard to find outside of genuine New England eateries these days), this a la carte venue is the place to be.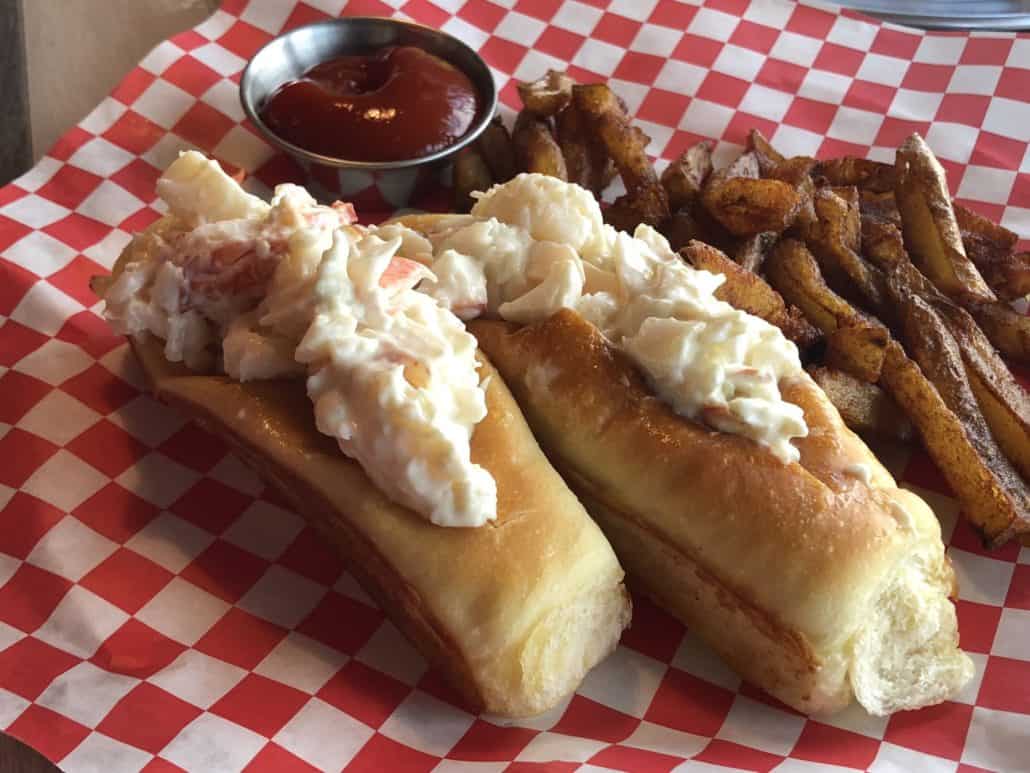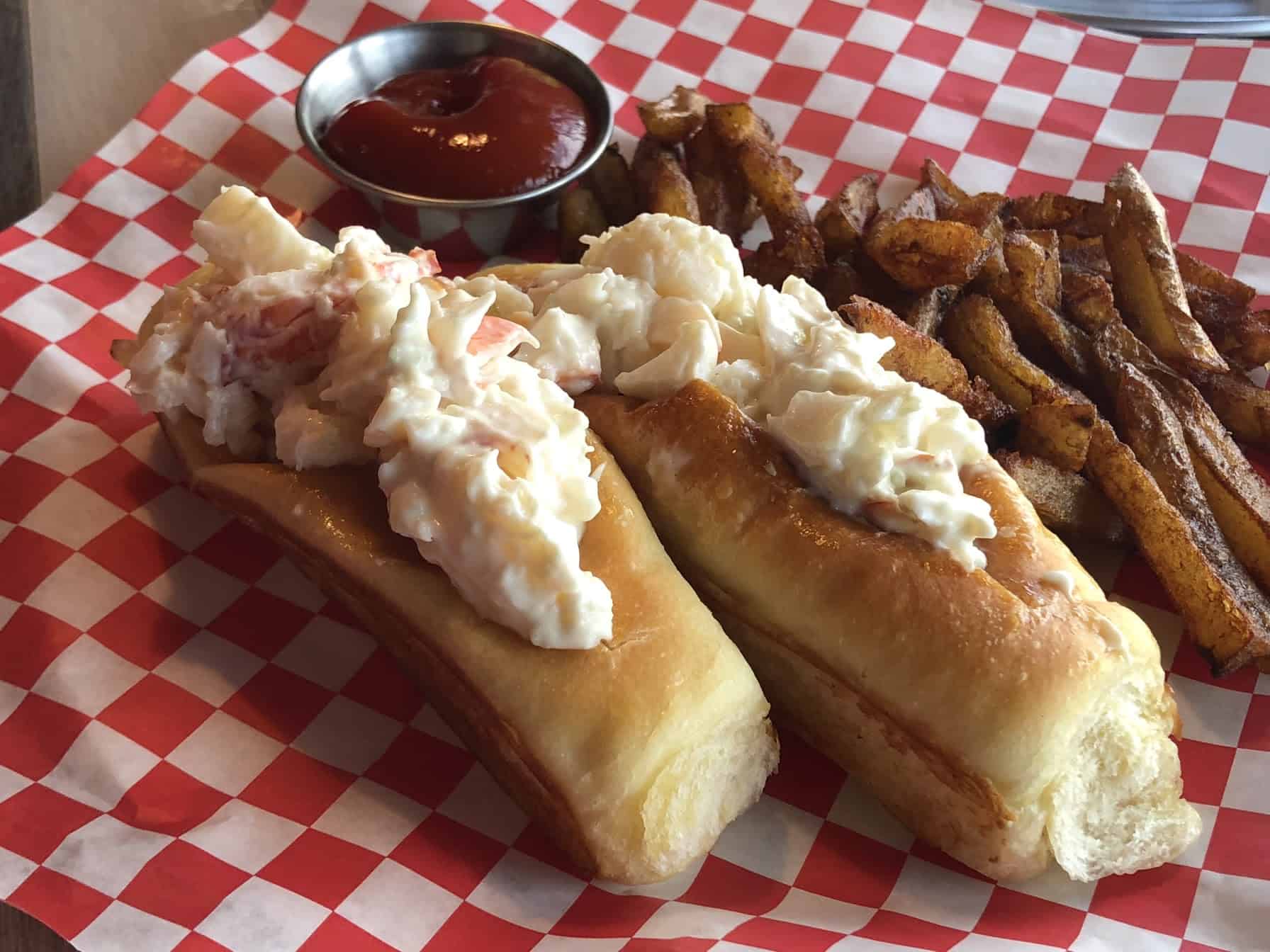 There are, of course, other places where you can drop some coin on food items, including Cherry On Top (home of the awesome build-your-own ice cream sandwiches to which we've become sort of addicted) and, if you want a true culinary experience, the Chef's Table. All of which means, as we said yesterday in discussing the complimentary options, you definitely are not going to go hungry on the ship.
Next up: Part four of our 10-part series looks at the various forms of entertainment you'll find around Carnival Horizon.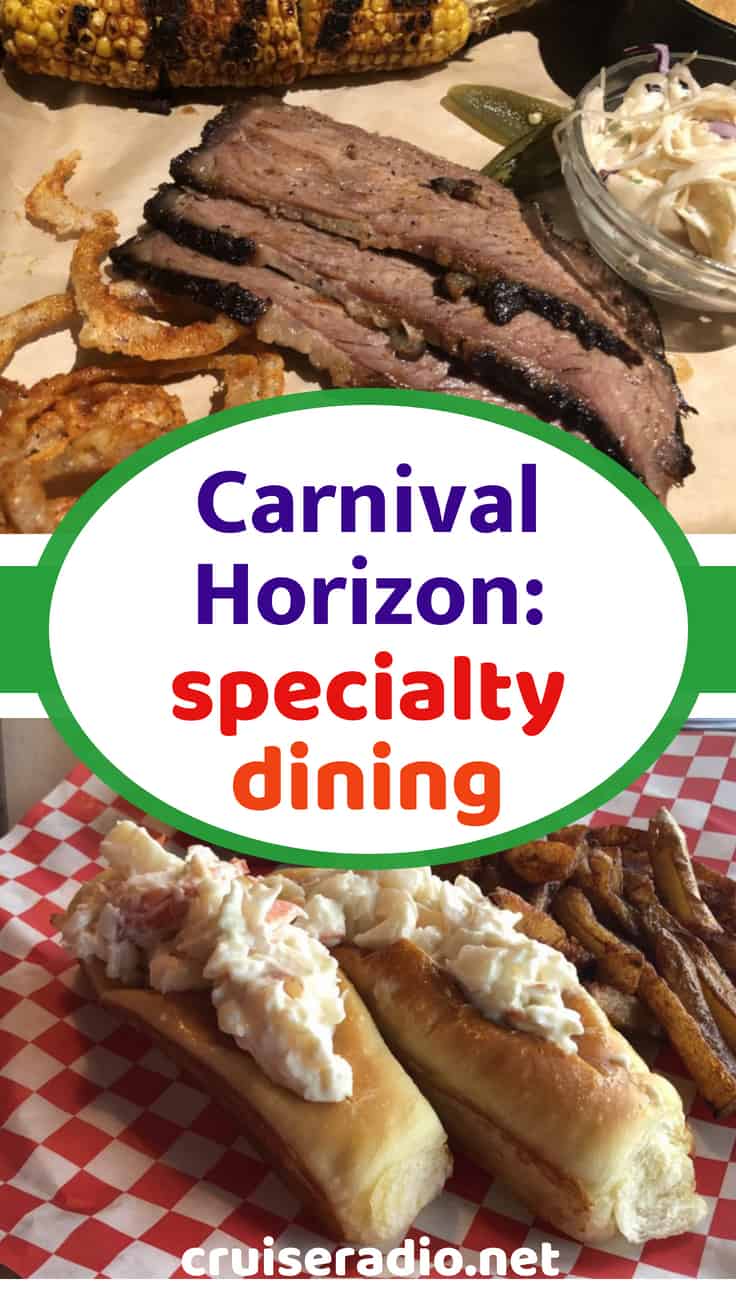 SaveSave