Today was the first of our two visits to Half Moon Cay, which has always been one of my favorite stops.
People think of Half Moon Cay as being Carnival Cruise Line's private island, but Holland America Line — which is under the same Carnival corporate umbrella — actually named it and it's technically theirs. Despite this being my fourth visit to Half Moon Cay since cruising restarted, I was psyched to get there so we were up and off the ship early.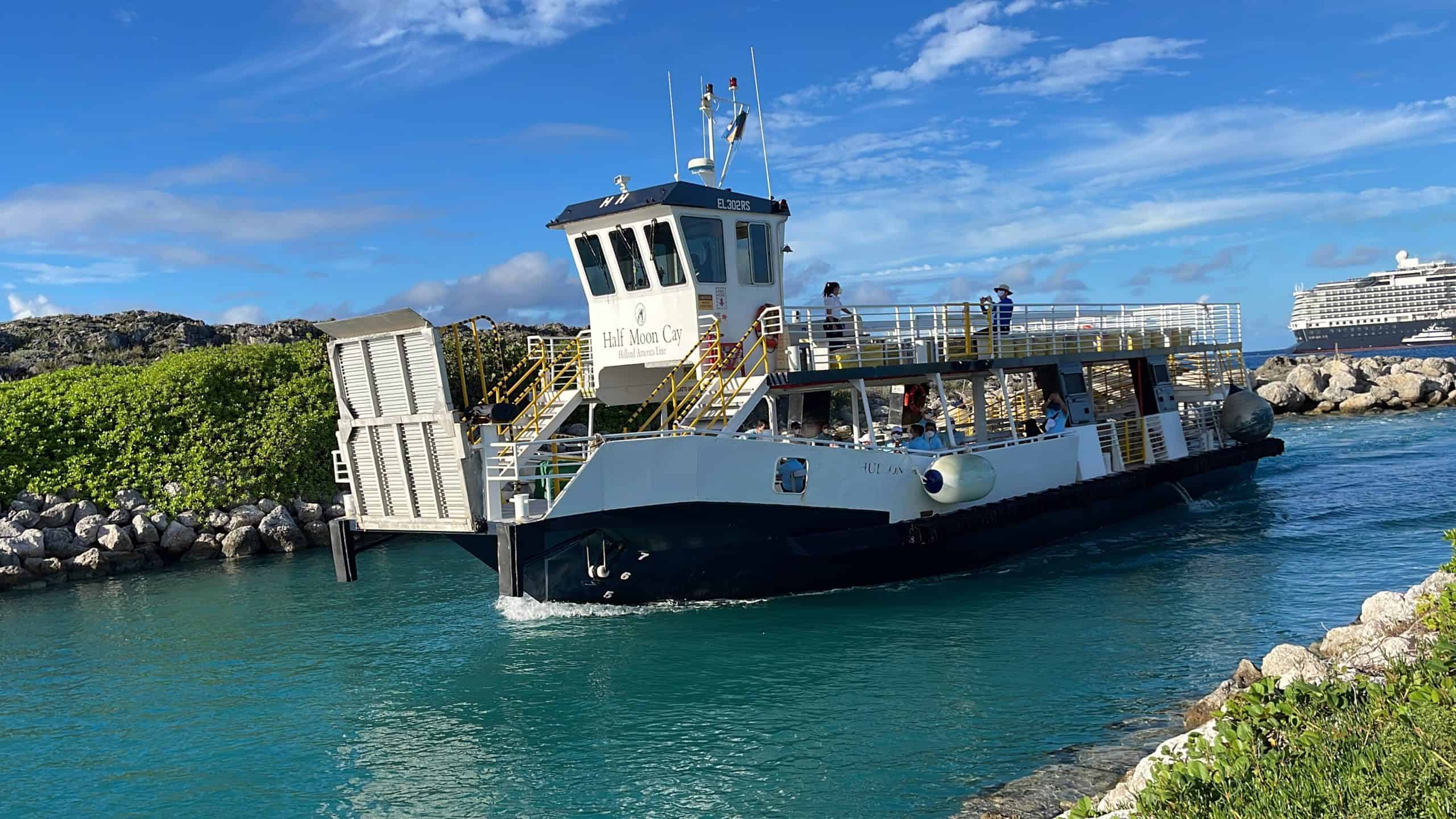 When it looked as if another ship was approaching the island, I thought maybe we'd have company. As it turned out, it was the Nieuw Statendam, which doesn't return to service until November 21.
Because we were going to be spending two days on the island, we decided to make each completely different. So today, we booked a horseback riding tour. You've probably seen pictures of people sitting on horses, trotting gently through the water on the white sand beach. Well, that was going to be us.
We weren't planning to do our tour until the afternoon, so this morning we just wandered around taking pictures and doing a little bit of exploring. After that, we headed back to the ship. It was sort of fun to be on one of the first tenders back to the ship. Our water shuttle was practically empty as the ones heading toward Half Moon Cay were full. When we got to the gangway, I was like a fish swimming upstream against the tide of people excitedly heading to the island.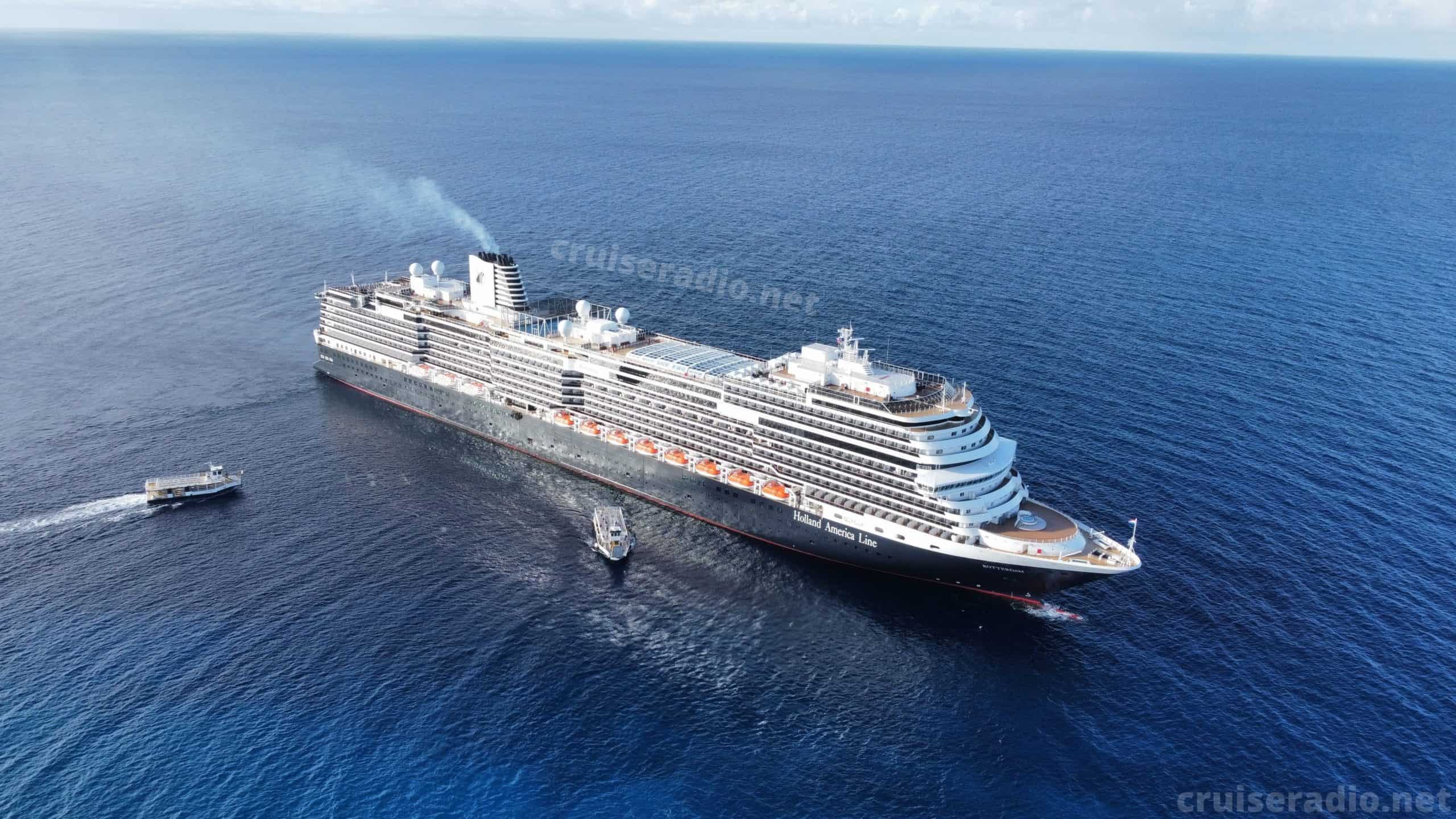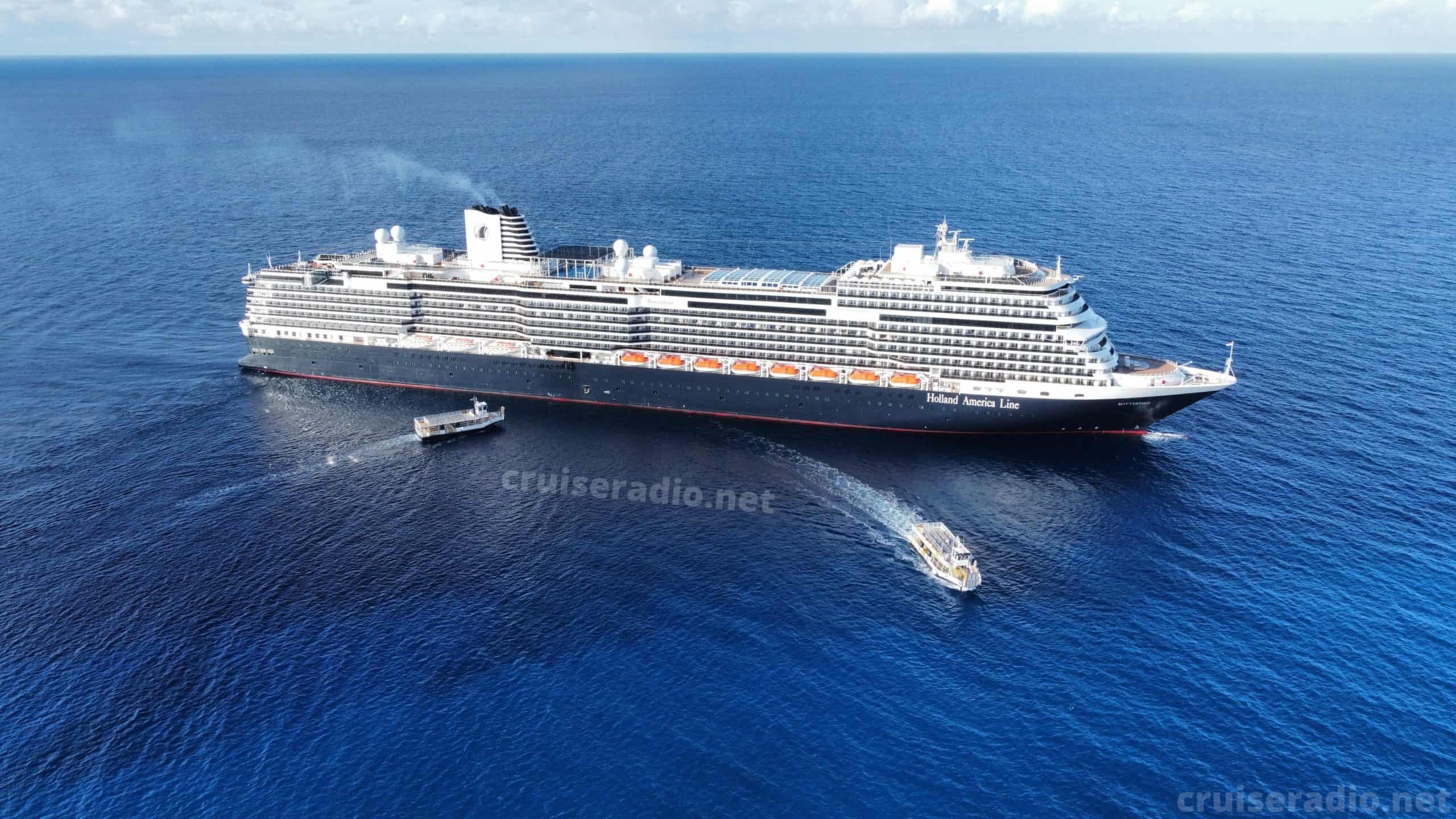 We had breakfast in the main dining room again, mainly because I wanted to try something that had caught my eye on the menu yesterday: banana bread french toast with strawberries. Glad we did, because it was every bit as good as it sounded. I almost ordered a second helping before realizing we'd be having lunch at the Lobster Shack on the island. Even knowing that, I was still tempted!
It's worth mentioning that the "Hot Off the Griddle" portion of the breakfast menu is chock-full of goodness with items like Belgian waffles, Texas french toast, buttermilk pancakes, buckwheat pancakes, and Swedish pancakes (which are basically thin like crepes).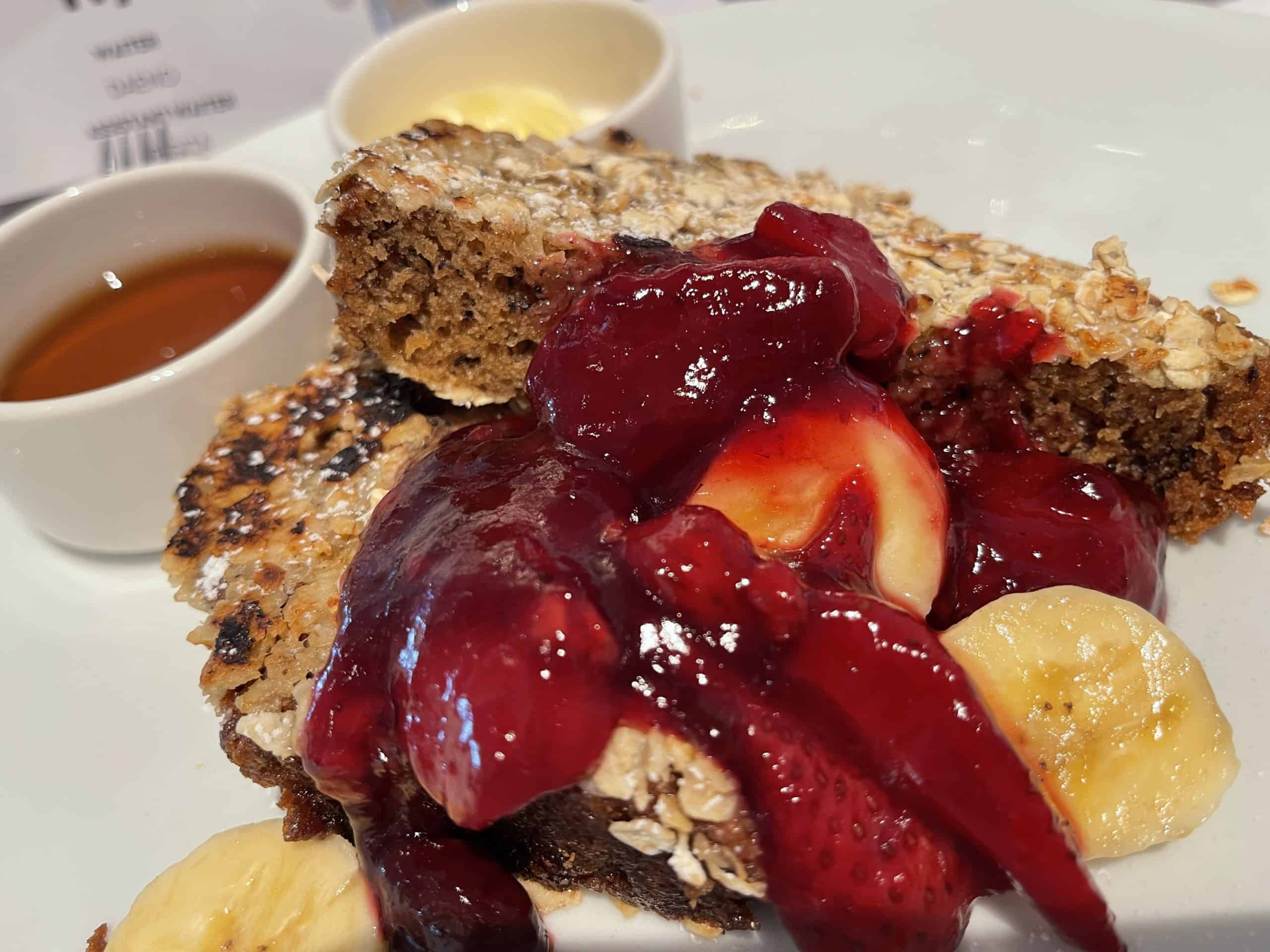 After breakfast, we walked around the ship to check out some of the artwork displayed on board. Some of the music-themed pieces are neat, as are the marine and wildlife pieces. There's over $4 million worth of art onboard, and this isn't a case of them trying to sell something: None of it is for sale. I talked to one of the crew members who told me that some of the work was commissioned specifically for Holland America Line, while similar pieces can be bought on land if you track down the artist and make arrangements.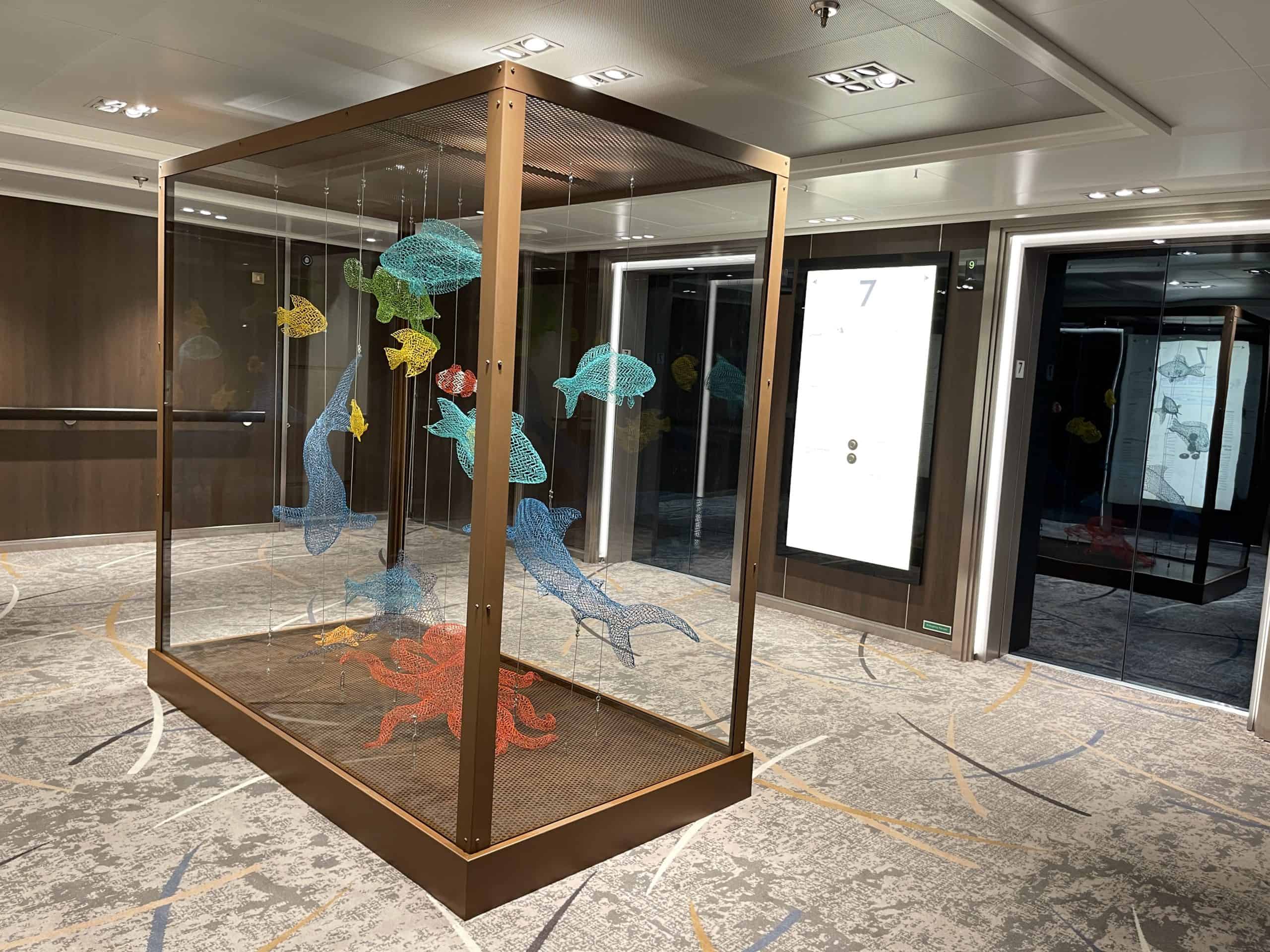 We grabbed the 12:30 pm tender back to the island so we could eat at the Lobster Shack before taking our horseback riding tour. I went with the seafood chowder and lobster combo for $24. We'd pre-ordered a few days earlier, so I just had to give them our name and pick up the food once we arrived.
MORE: Bimini Cruise Port: Everything You Need To Know
The meal was hit and miss, sadly. The lobster over rice was good and tasted very fresh. The chowder, on the other hand, was on the blah side. There wasn't one piece of seafood in it, and the whole dish was underseasoned and bland. I've had this before and there's usually a small clam, some lobster and/or shrimp in the chowder, but this had nothing. Definitely a disappointment.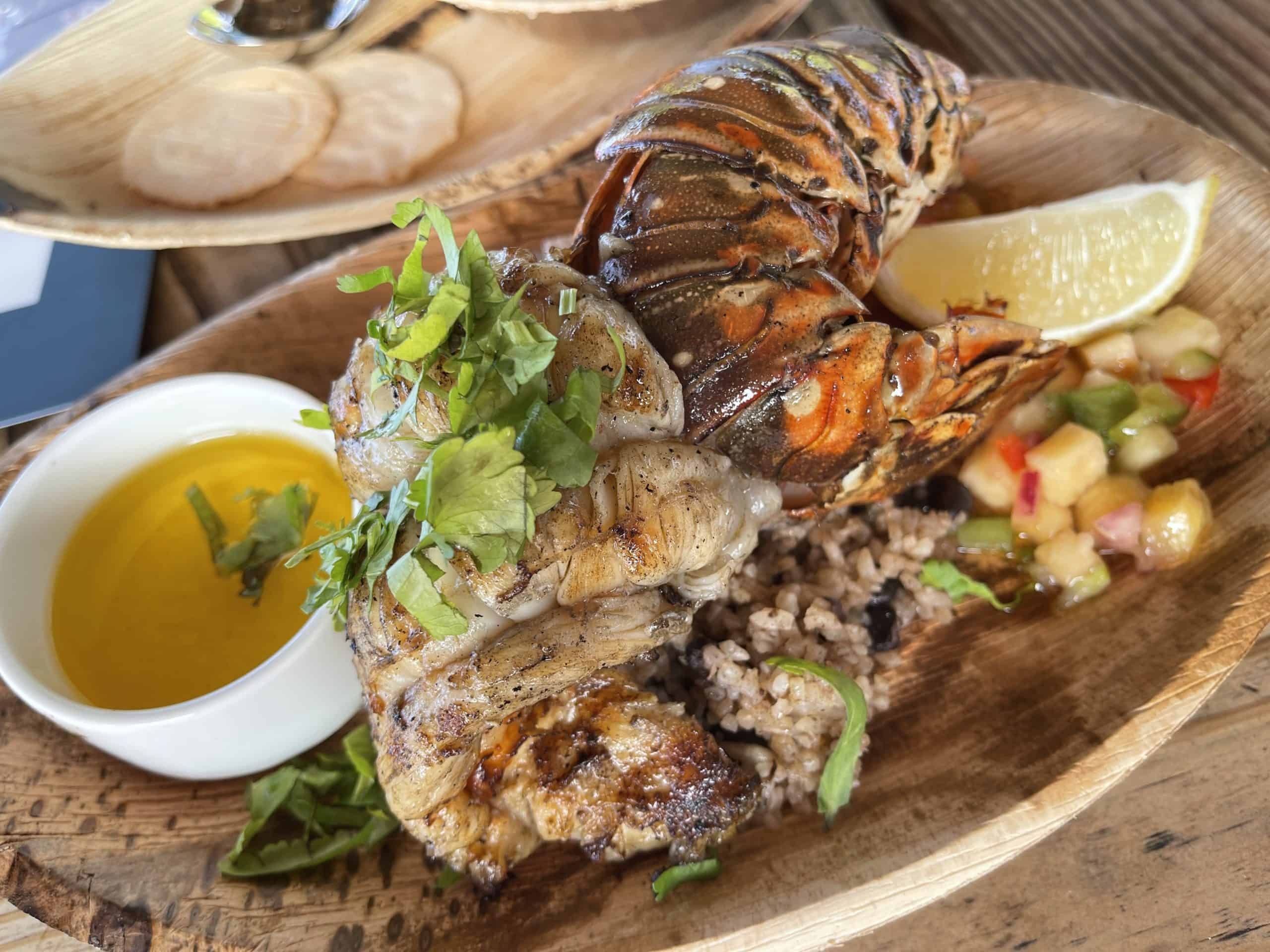 If you are familiar with Half Moon Cay, the horse barn is located a pretty good distance away from the main beach, so we met at the information booth and they took us over on a shuttle.  You cannot put extra weight on the horses, so there is a locker area where you can store backpacks and any extra belongings you might have while you're riding. There is no charge for the locker and you can put the key around your wrist.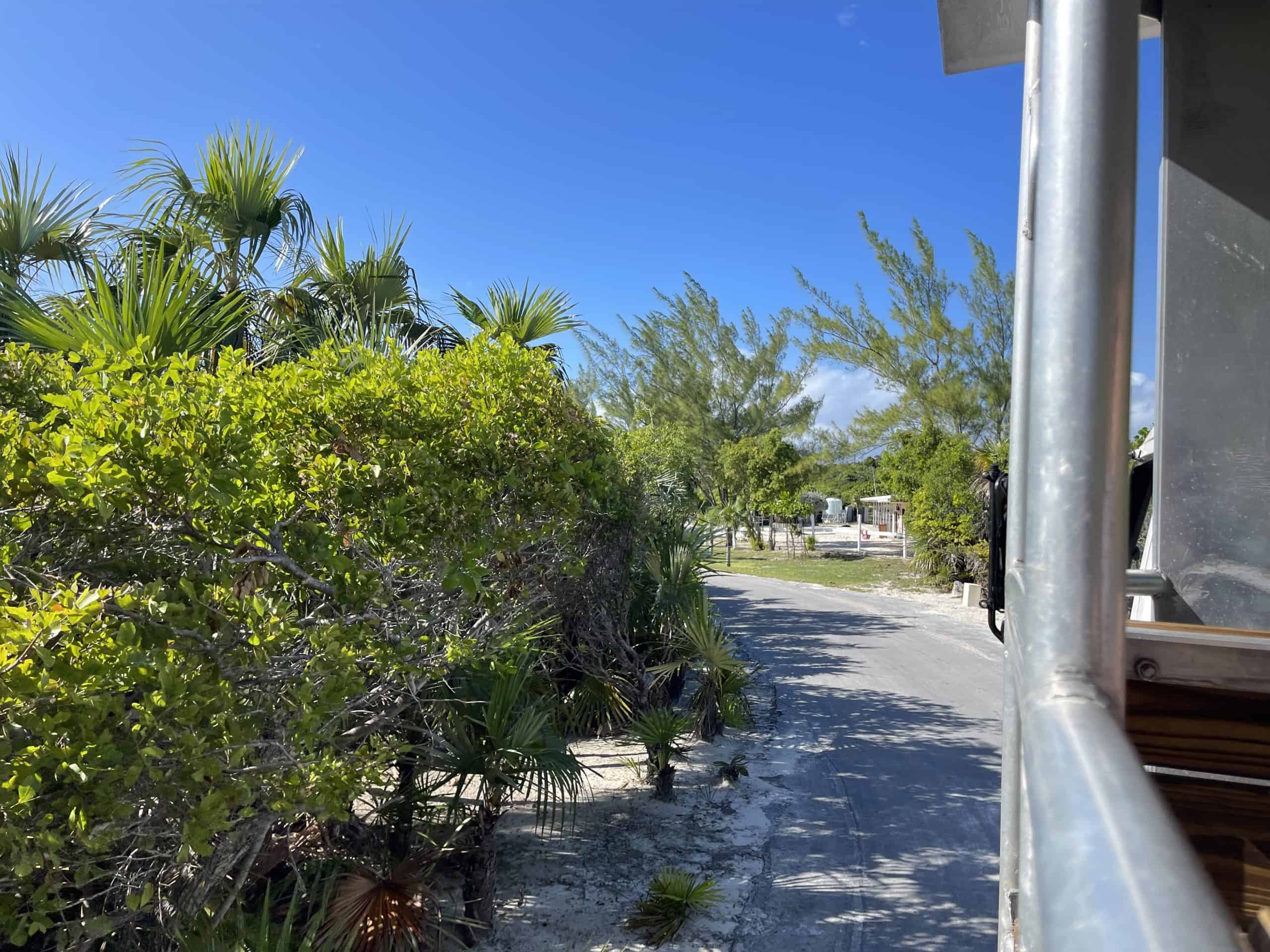 The experience was pretty cool. We mounted the horses and went on different trails around Half Moon Cay, including the highest point on the island. Before we set out, they warned us that because of high waves, we might not be able to actually ride in the water. If that proved true, we'd get a 50 percent discount. But it turned out that the winds and waves died down, allowing us to take the horses into the water.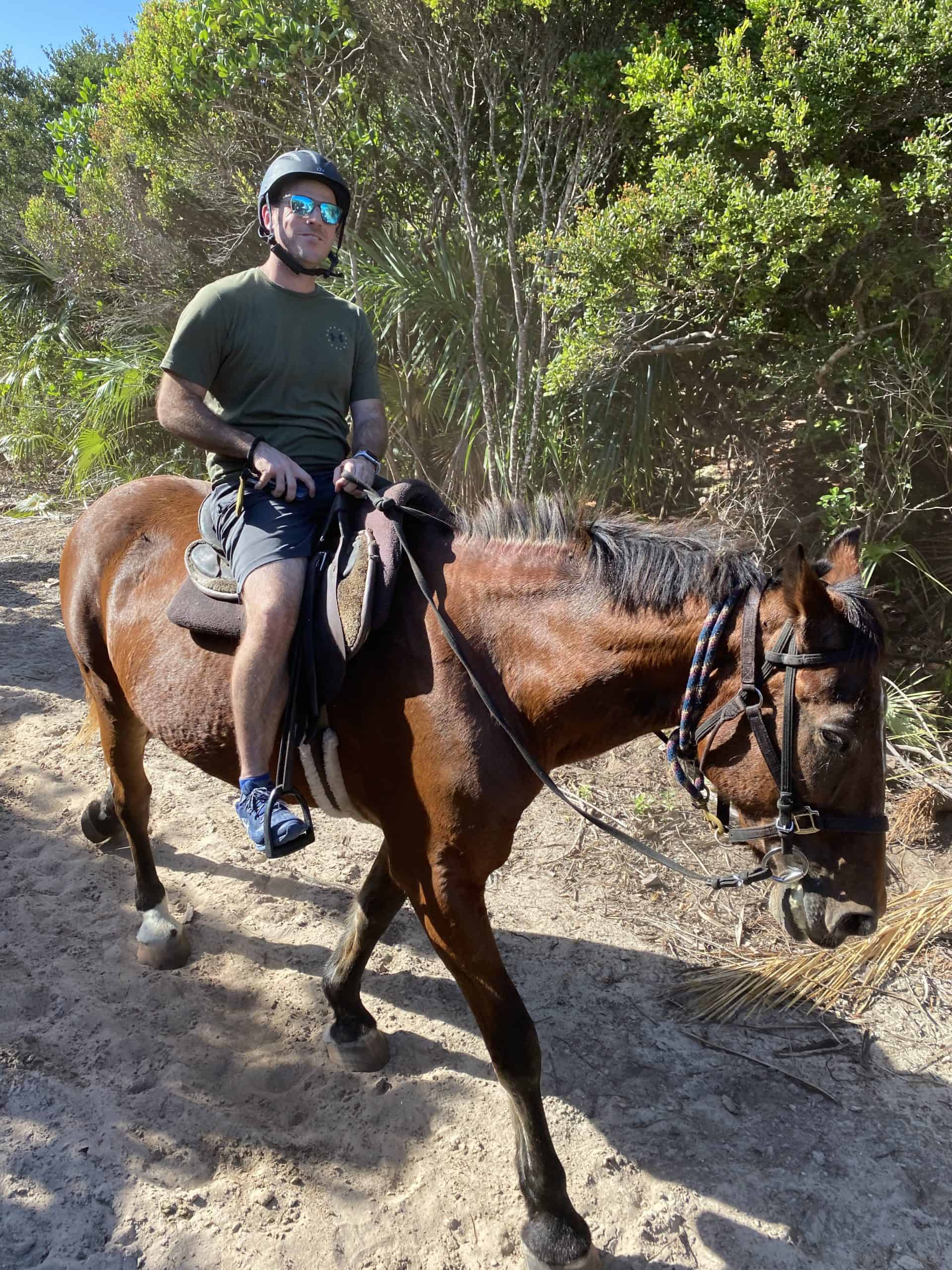 After changing into our bathing suits and jumping on new horses, we trotted away into the water. At first, it was a little terrifying to take an animal that weighs hundreds of pounds more than you into the water, but then it got easier. After five minutes, the only thing I was afraid of was the horse poop.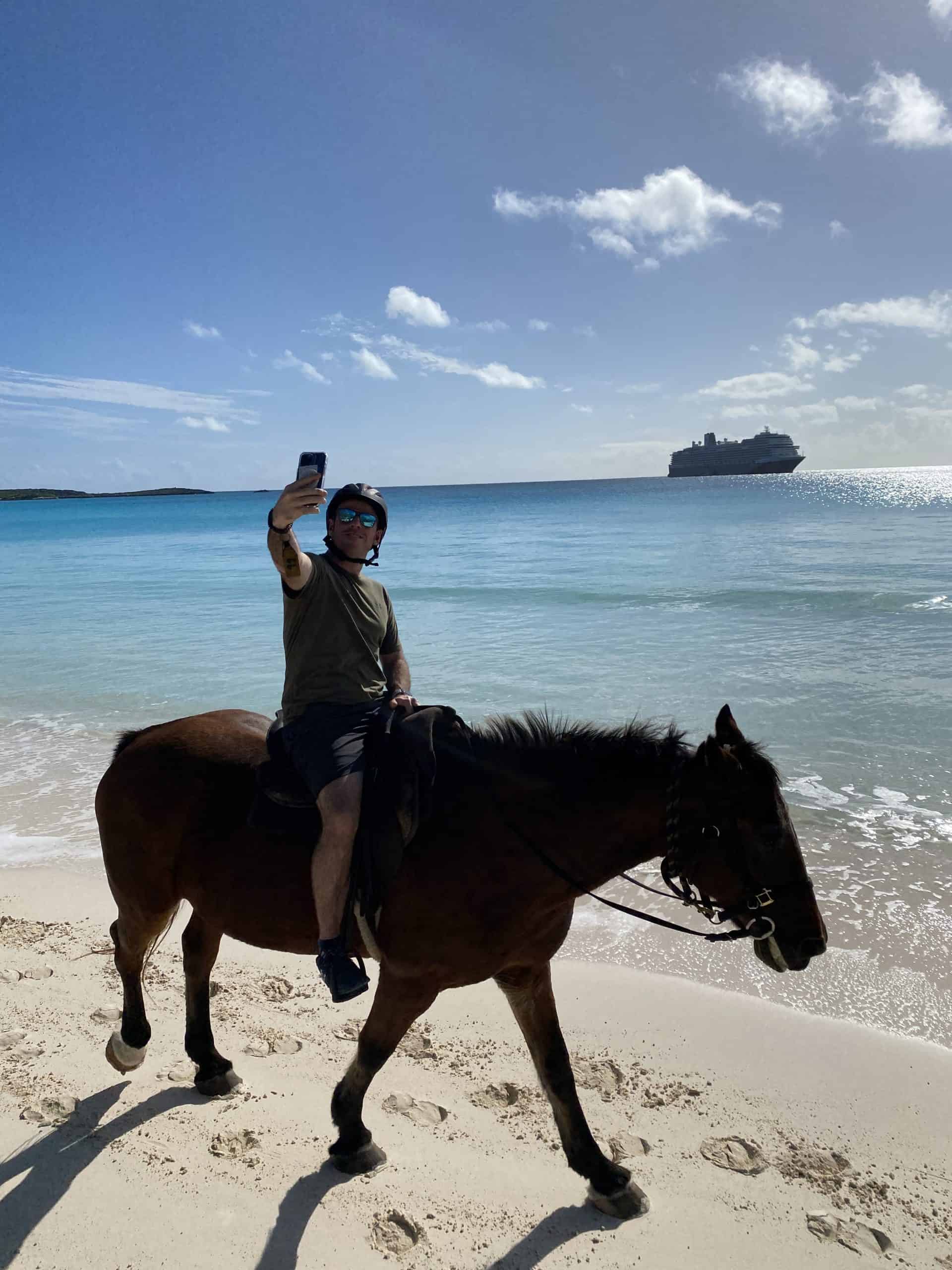 One piece of advice if you are doing a horseback riding excursion: Be sure to wear pants on the land part of the ride with your bathing suit underneath. The bugs are brutal on the island and will eat you alive. I didn't see the part about wearing pants or using bug spray, so it's my own fault, but I wanted to pass the advice along.
After the horseback ride and a quick dip in the ocean, we grabbed the last tender back to the ship.
MORE: 9 Cruise Line Private Islands and Where They Are Located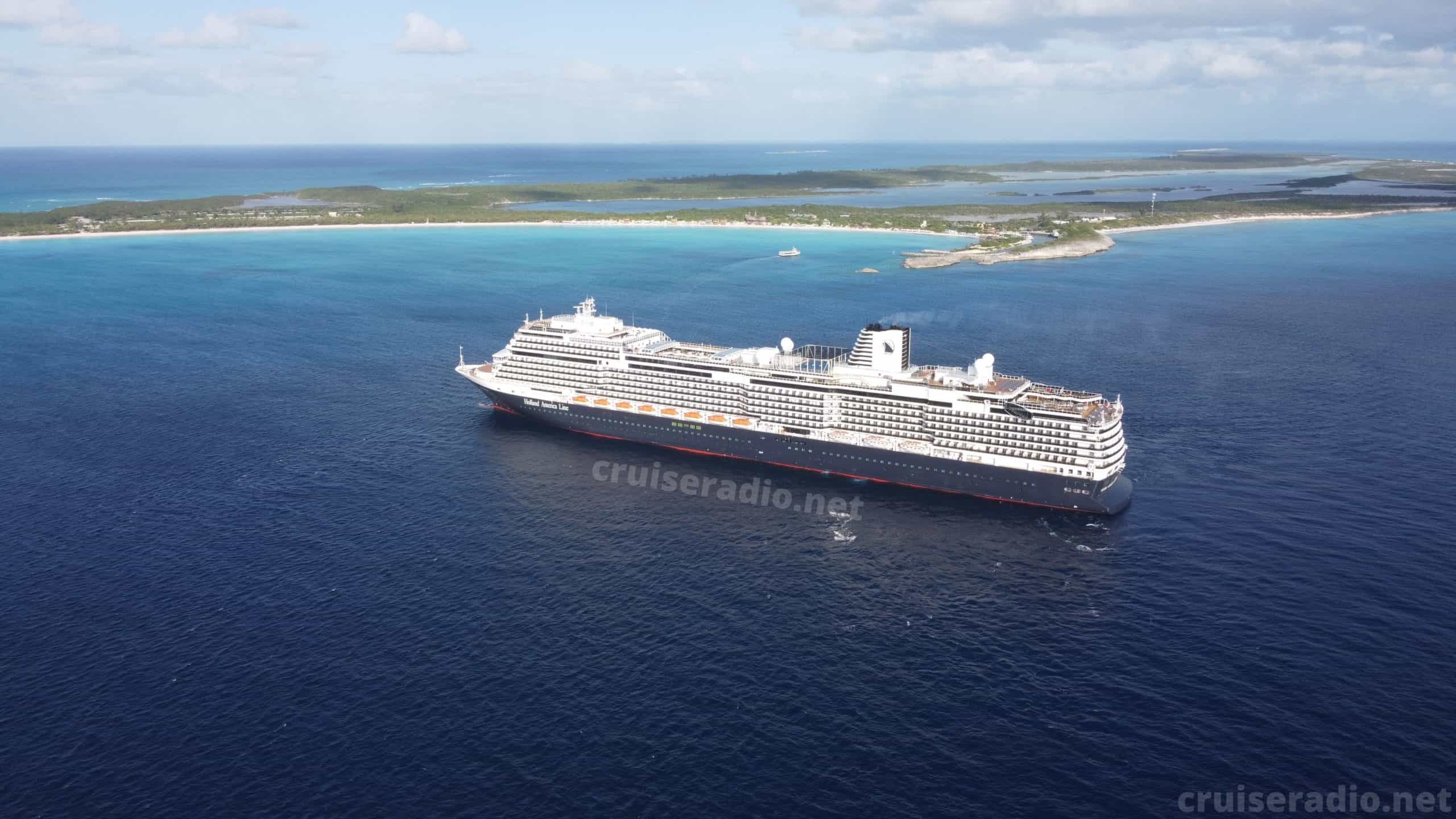 Dinner tonight was in the Asian specialty restaurant Tamarind. This for-fee venue focuses on the culinary traditions of Southeast Asia. They have one of my favorite items on the menu here: the wok-seared lobster. But having just had lobster a few hours earlier, I went instead with the king crab leg appetizer and wasabi-crusted salmon. They also had a refreshing cucumber cocktail here I wanted to try, but I ordered it with vodka instead of rum.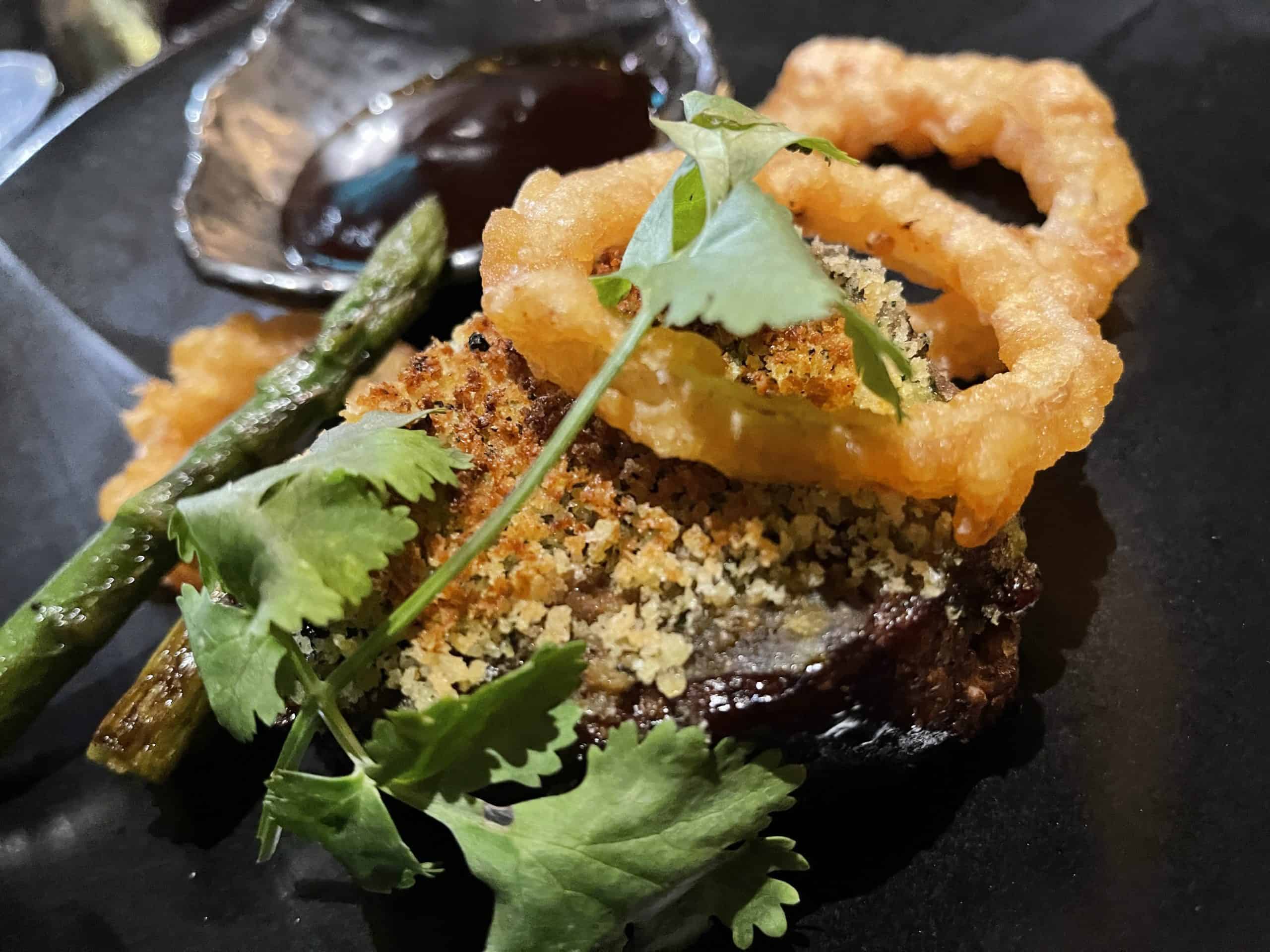 After dinner, we went to check out the comedian. He was funny and had the whole place laughing for a good 30 minutes. The comedians performed in the Lincoln Center Stage area on this ship. This two-deck space has seats all around and a nice-sized dance floor. As mentioned in previous entries, the dancing here went on until early in the morning.
Tomorrow we have a two-story villa booked on the island. Since there is a group of us sailing, we split the cost evenly. If you've never done this or seen the villas, you're in for a treat, so be sure to check back tomorrow.
Catch up on my other Rotterdam trip reports!