Waking up this morning, I couldn't help thinking that this might be the most exhausting cruise I've ever taken. Thanks to the port-intensive itinerary and the amount of walking I'd done — 25 miles in just the past two days alone! — I'm exhausted. Heck, I'm so wiped I thought it was Friday when in fact it was Saturday. Worse, my alarm didn't go off , and I woke up just a few minutes before I was supposed to be leaving the ship for my shore excursion in Cassis, France. Fortunately, we were meeting at 9:15 p.m., because had this been a 7:45 a.m. shore excursions — which is what time we met the past two days — I'd have definitely wound up missing it.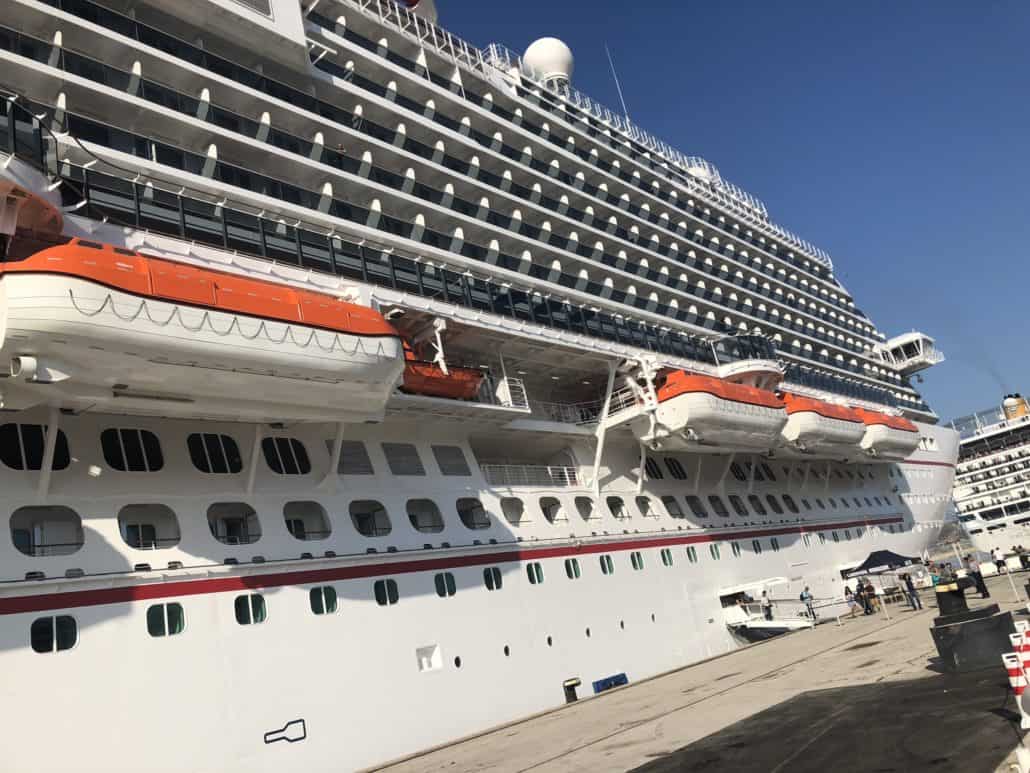 We went down to the Liquid Lounge to get a sticker and then waited for our number to be called. We were only sitting in there for a few minutes before it was time to head down to the bus and begin the journey to Cassis, which is about a 90-minute ride from the port. Since I woke up too late to grab breakfast, I was glad we grabbed an early lunch — crepes and espresso, this being France. — before finishing our walk around the city. Located in Southern France, the picturesque water-front city is small, but beautiful. It might be one of the best-kept secrets in France.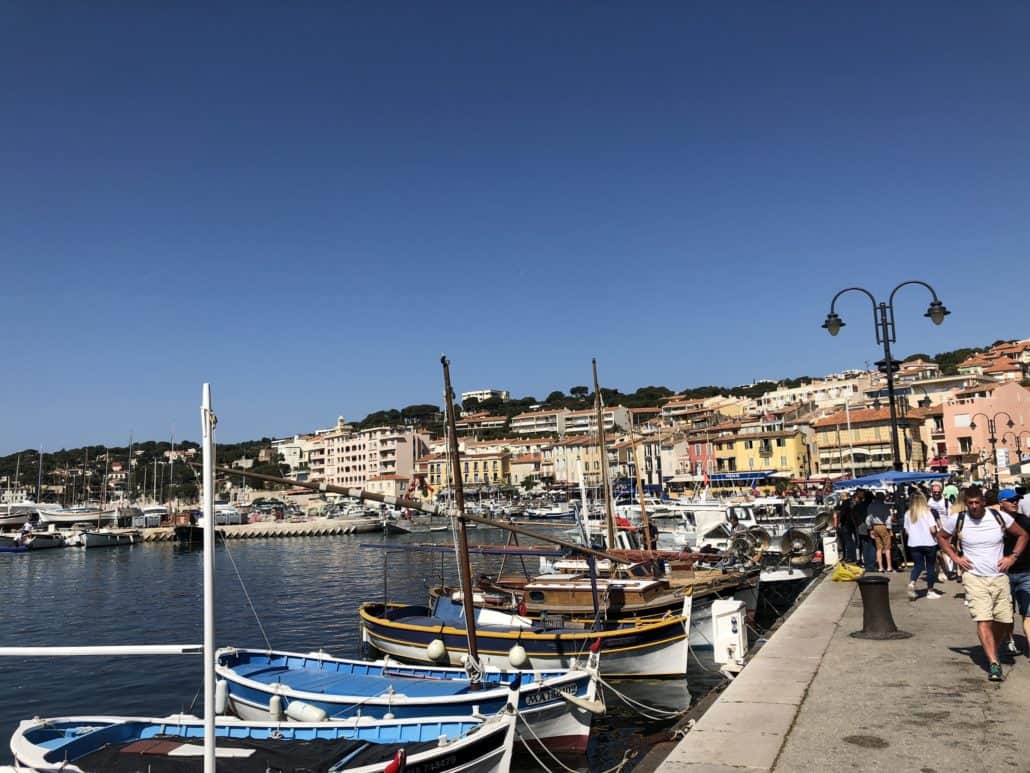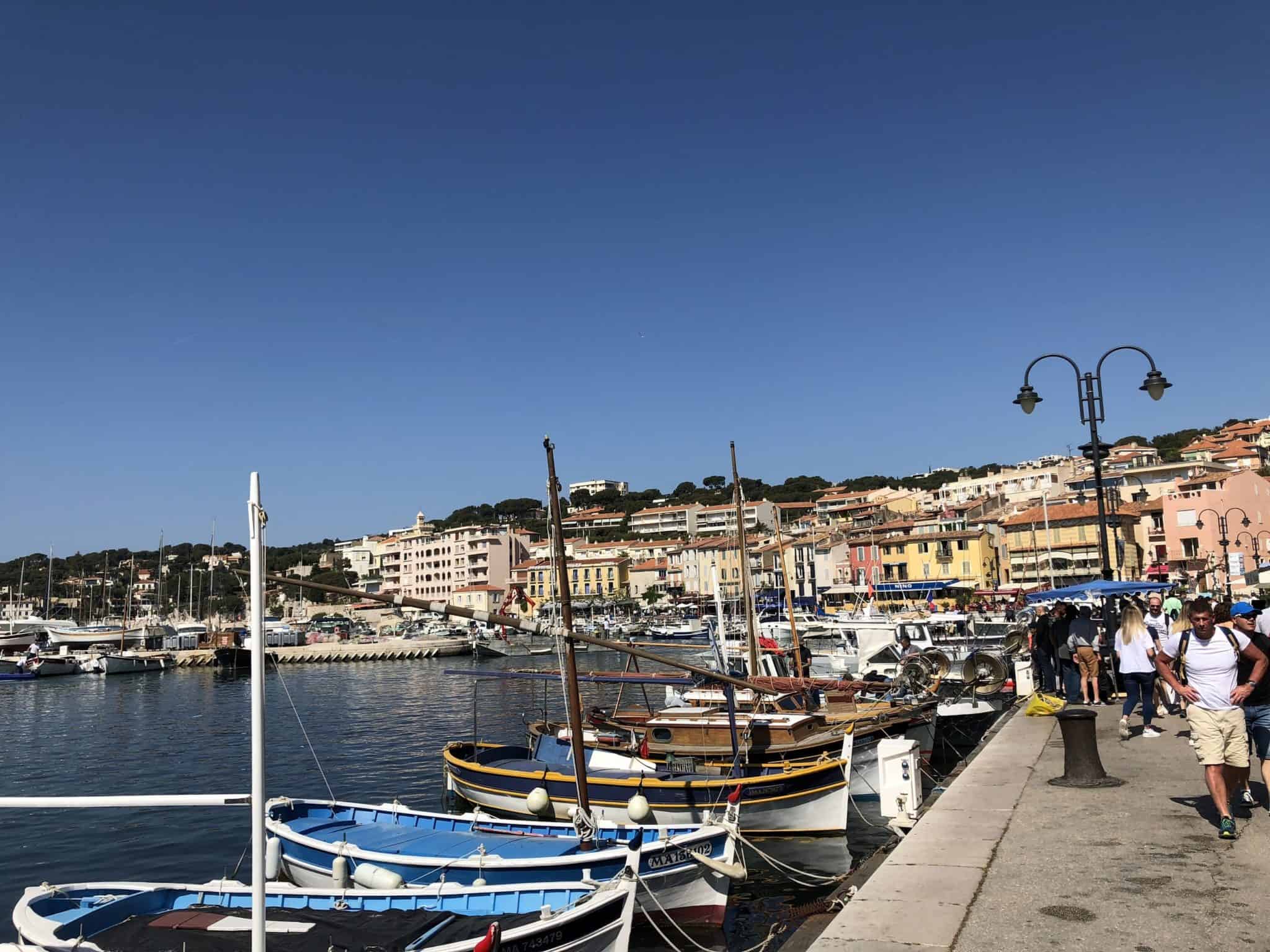 Once back on the ship we had a couple hours to kill before dinner, so I went to walk the outside decks one last time and see what was going on. You could tell the cruise was coming to an end because instead of laying by the pool slamming back drinks and lathering on sunscreen, folks were down in their cabins throwing their clothes into suitcases and making sure they had everything ready for tomorrow's debarkation. Which, of course, made this a great time to be out and about, as a few of us had the pool deck pretty much to ourselves.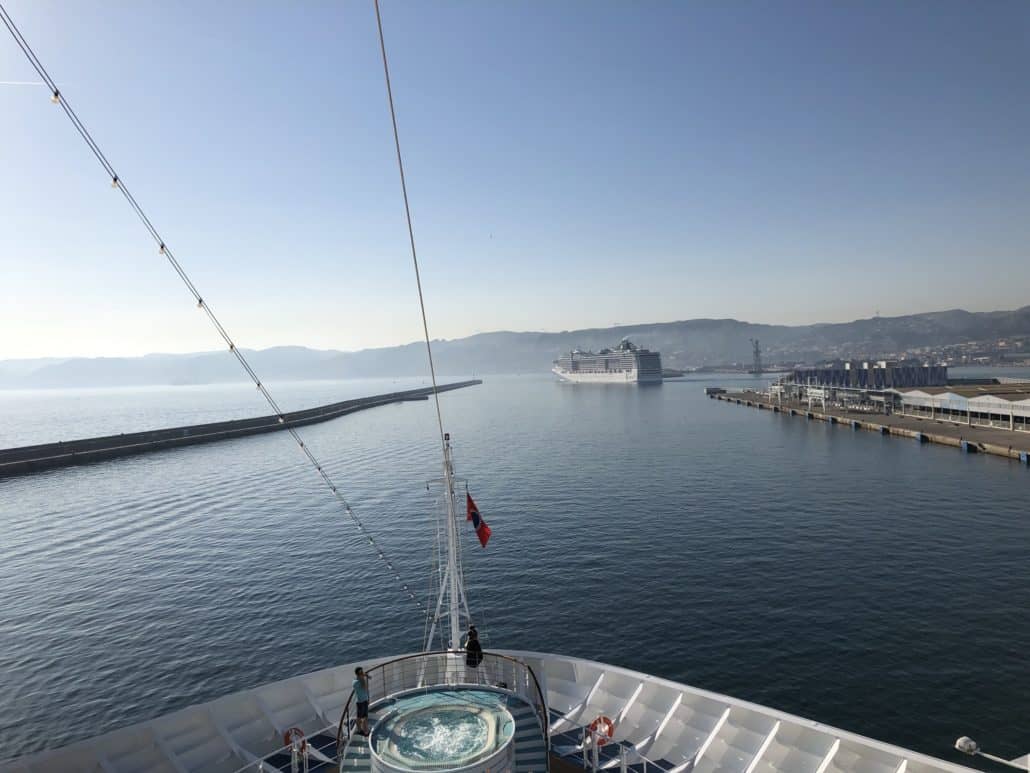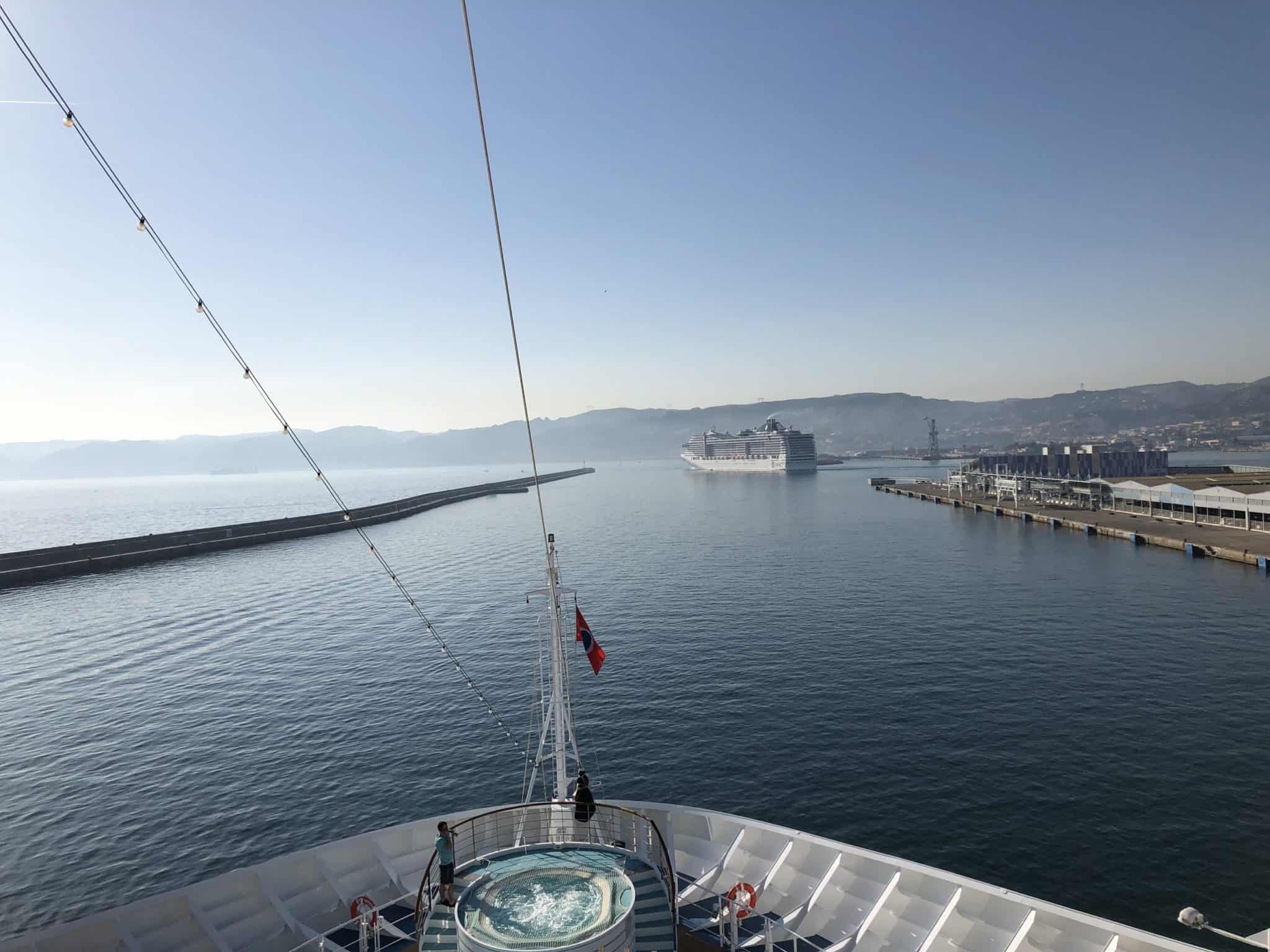 For me, the last day of any cruise is about taking a few minutes to drink it all in. To appreciate being out on the open water, and take as many mental pictures as possible to call up on those days when you're stuck at a desk on a gloomy day. After sitting by the pool for a while, I wandered up to Serenity, where there were maybe a handful of people doing the same thing as me… trying to squeeze every last bit of enjoyment out of the waning afternoon.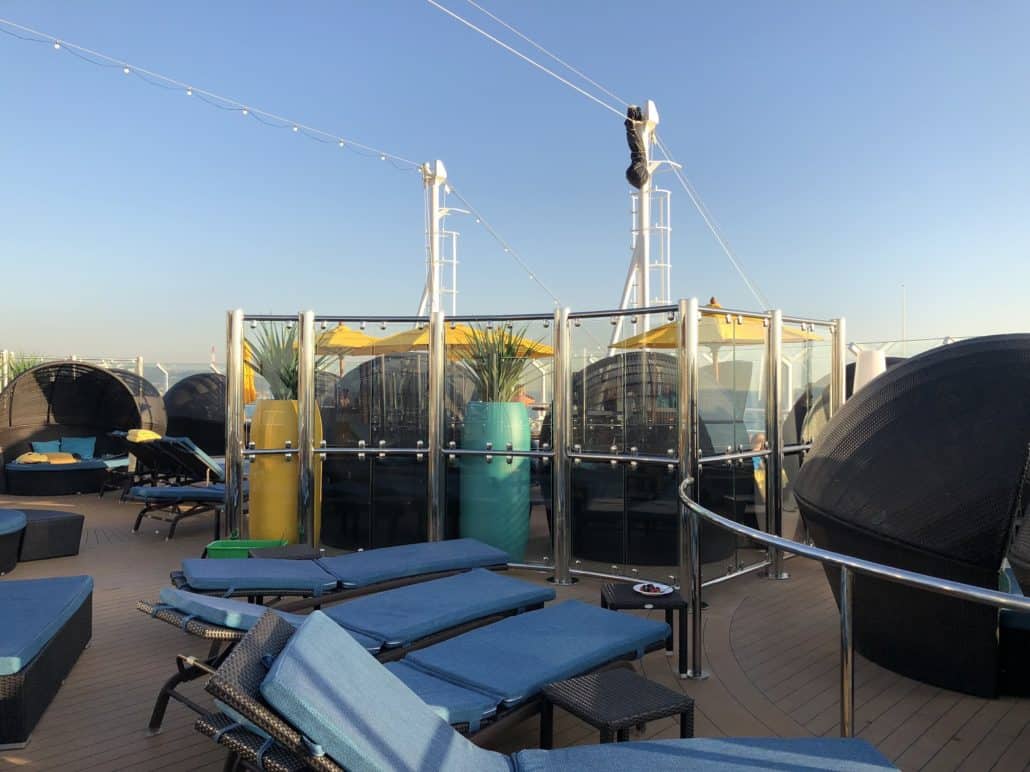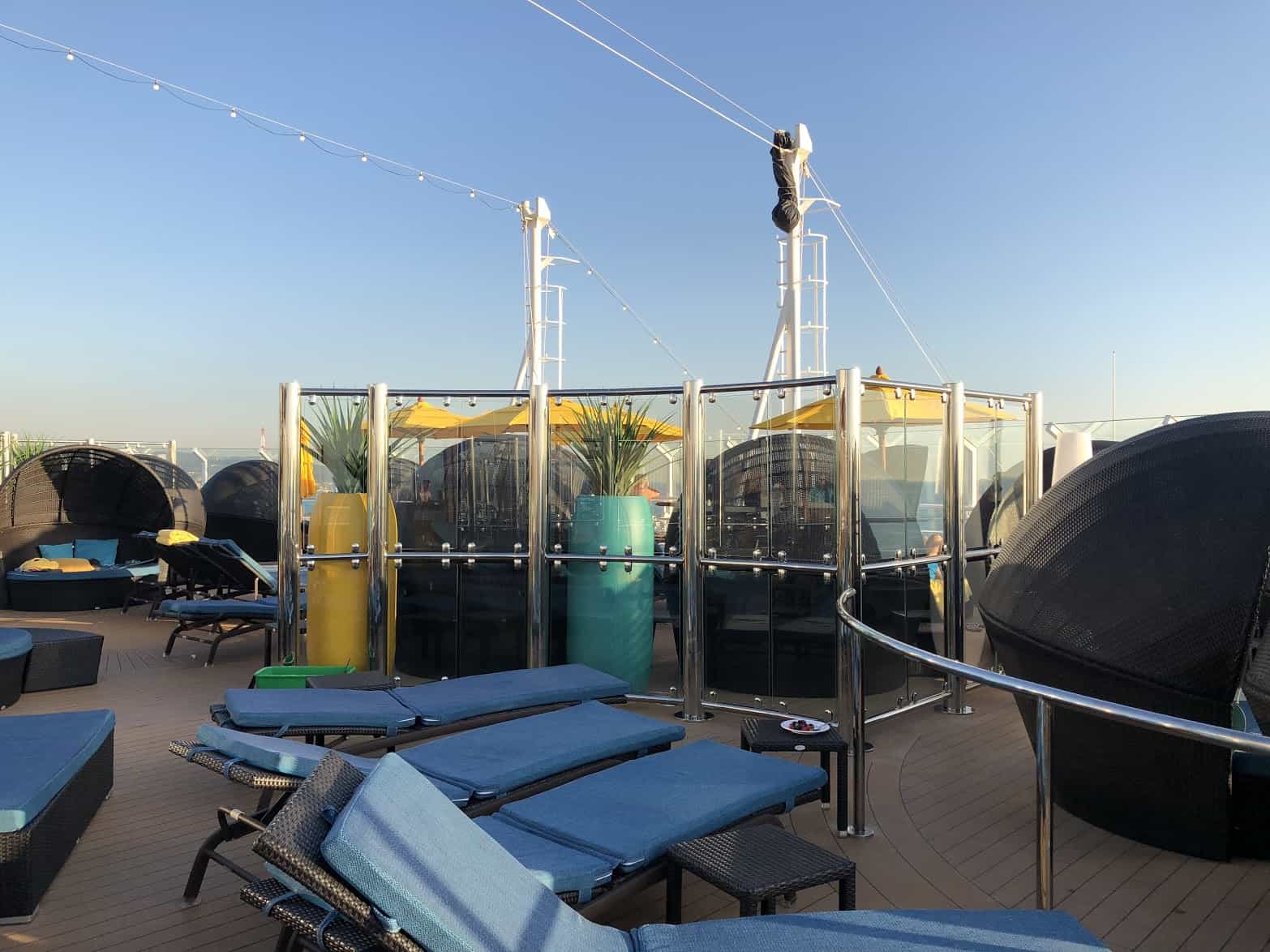 The Serenity area on Horizon is a pretty much an exact replica of the one found on Carnival Vista. One thing I've both noticed and appreciated is that they're pretty good about dealing with chair hogs, both in the Serenity area and around the ship overall. Leave your stuff on a chair too long, and you might well have to go to the towel hut to reclaim your possessions. Hey, look… if you crawl out of bed at 6 a.m. just to stake out a chair (or worse, send one of your kids to do it for you) that you still aren't using at 9 p.m., you deserve to have your things removed. There aren't many things that get me riled up when I'm cruising, but chair hogs are definitely high on that short list, probably second only to people who treat crew members badly and/or remove the daily gratuity fees.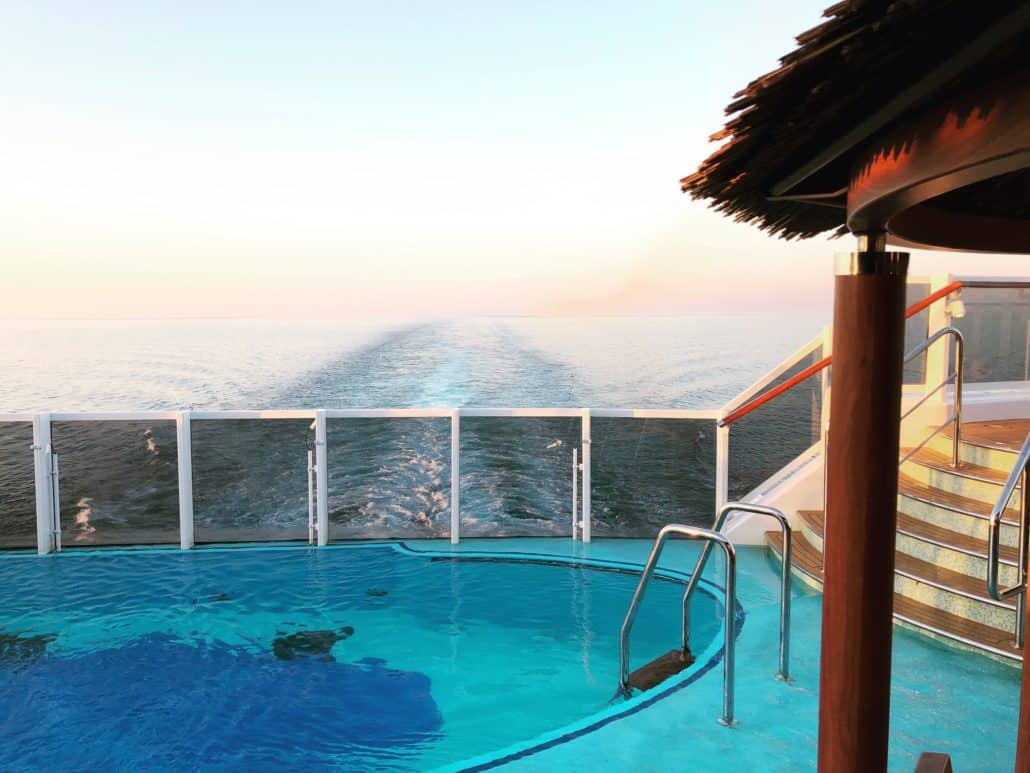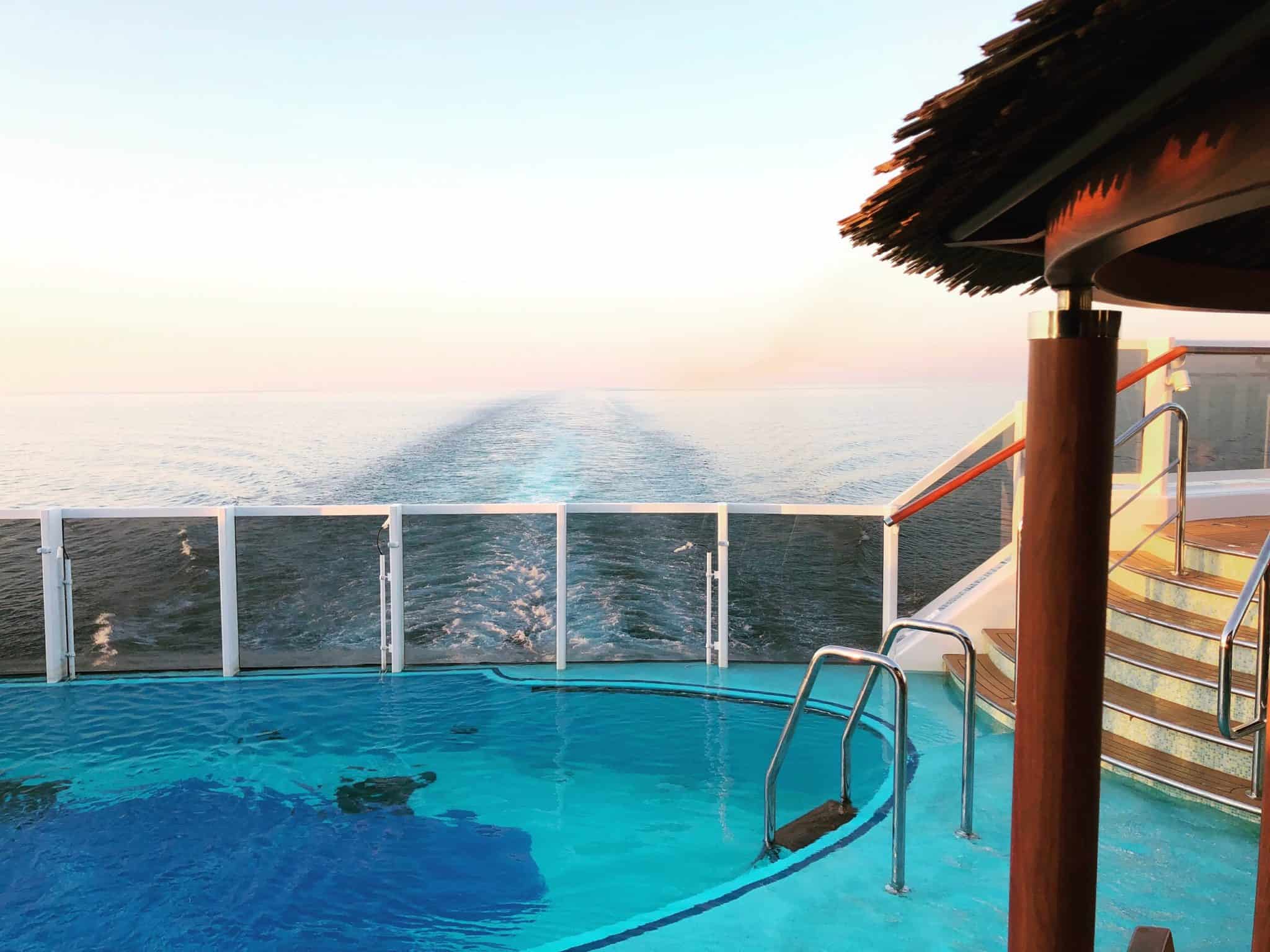 Once the Havana Retreat opened to the public at  7 p.m., I walked back there to catch one last sunset before heading to dinner in the Main Dining Room. The area is just so relaxing and if you could sleep out there, I would. I'm sure more than a few people have tried, but they typically close the area down around midnight.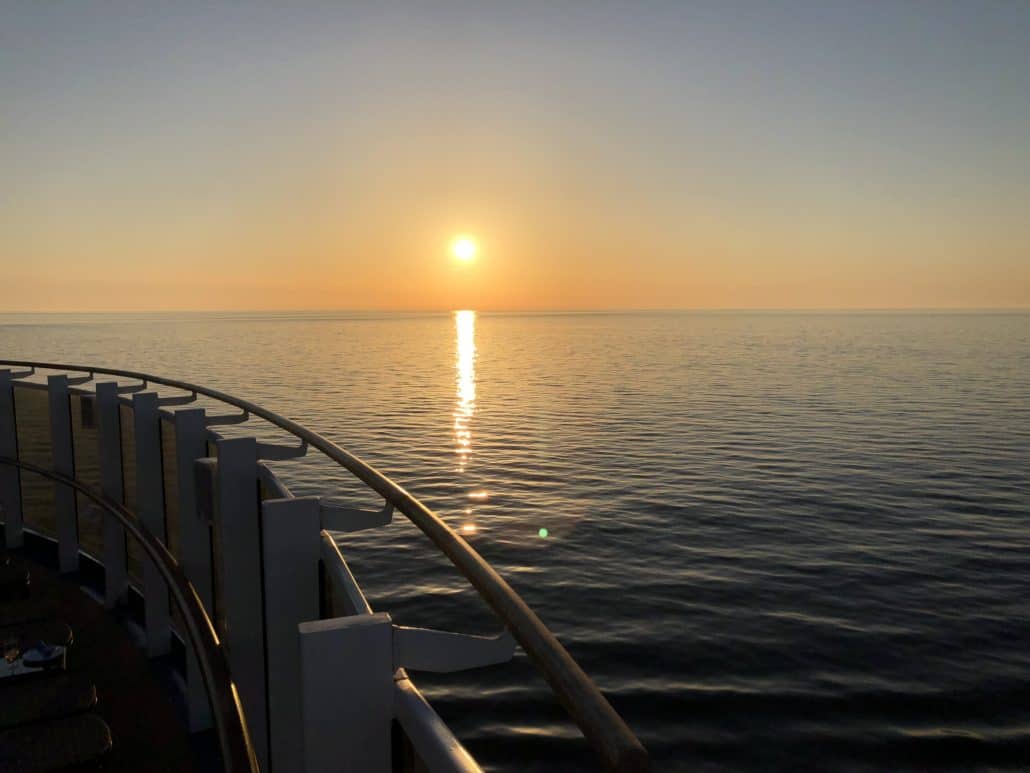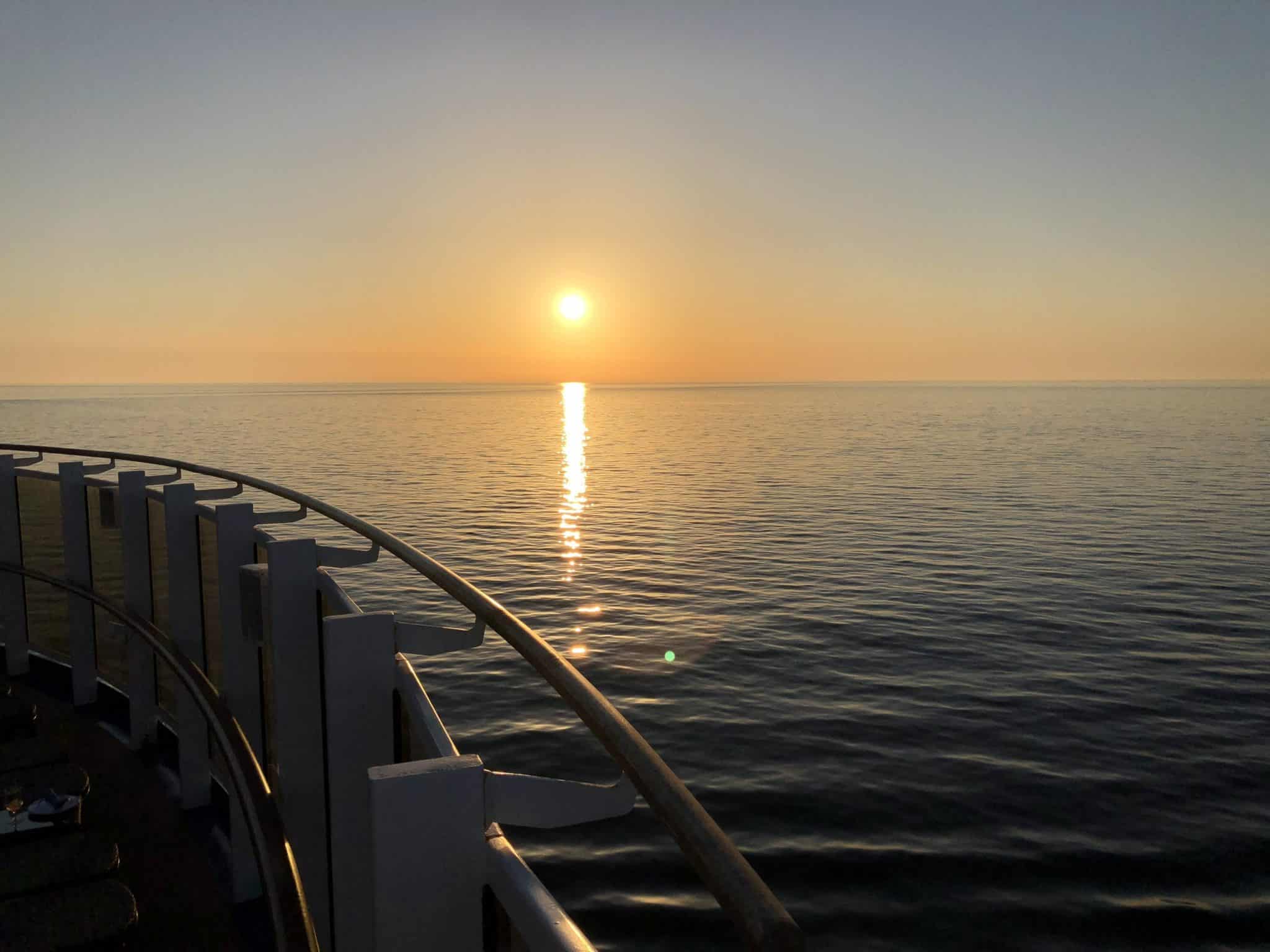 I'm only now realizing that I only ate in the Main Dining Room on the first and last nights of this cruise, which is unusual for me. It's not that I didn't care for the space or the food, but with so many other options available, I just seemed to wind up eating elsewhere. Both the meals I had in the dining room were great, and the service was pretty decent, but… have I mentioned how much I loved spending time at the Pig And Anchor Smokehouse? Enough said.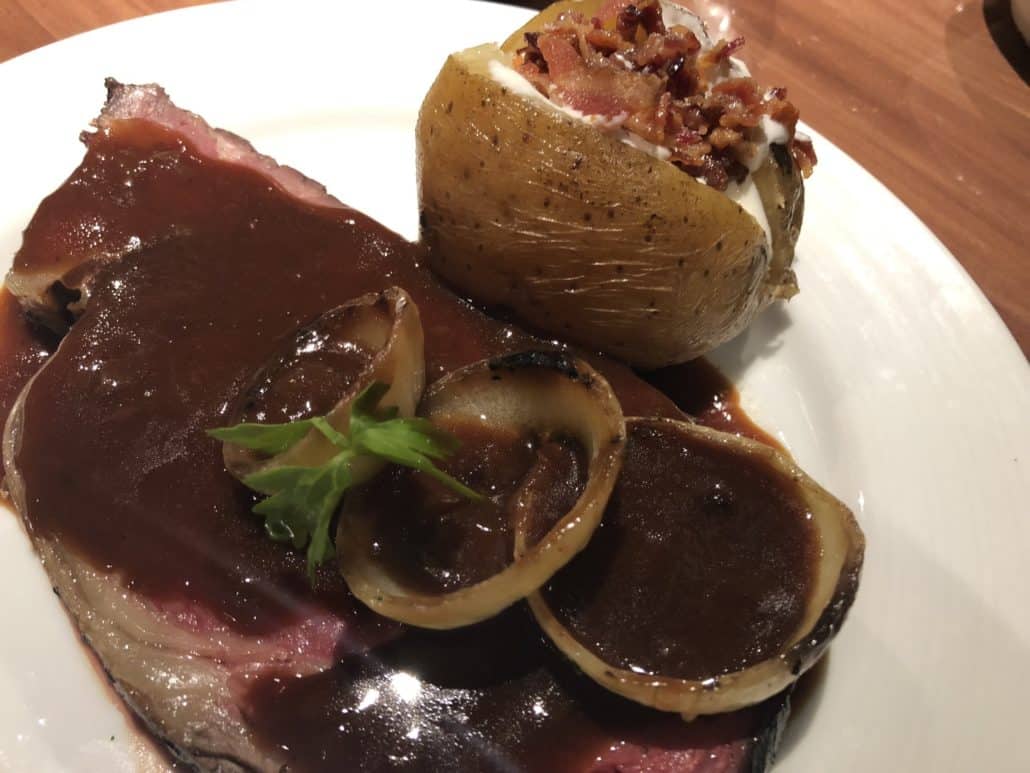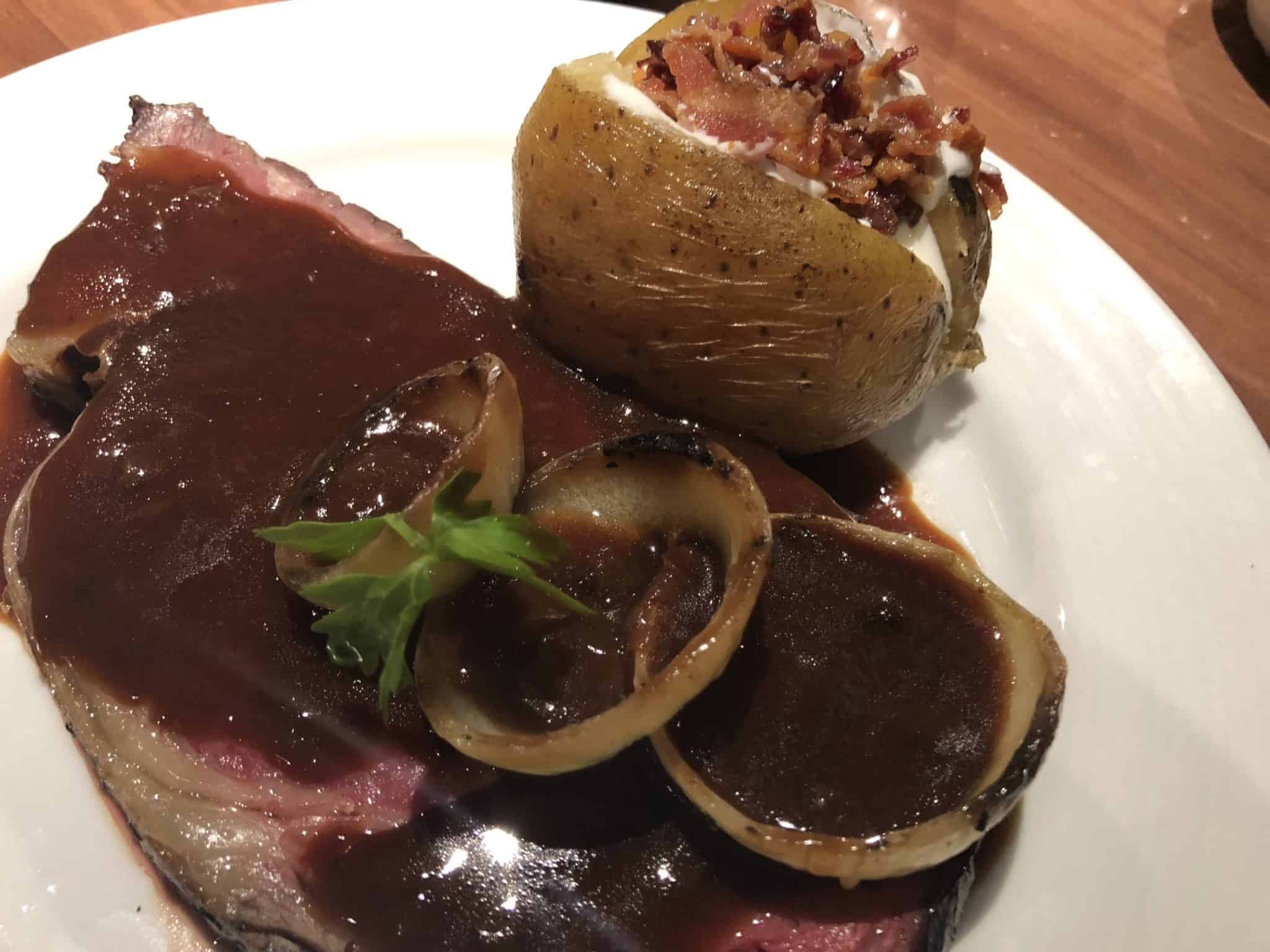 Being the last night of the cruise, the dining room staff did the Baked Alaska parade. The timing of this can be a little weird if you're doing Your Time Dining, given that they might wind up marching around with the flaming dessert before you've even ordered appetizers. Obviously, that's not an issue if you're doing an early or late scheduled seating, where everyone in the dining room is on the same time table.
When I'm on the transatantic sailing in a few weeks, I'm going to try to eat at every restaurant before getting off the ship.
After dinner I went straight to my room to pack. I need to get off the ship as early as is humanly possible tomorrow morning in order to catch my flight home.
Listener Question 
Is it worth buying the internet package on Carnival Horizon? – Samantha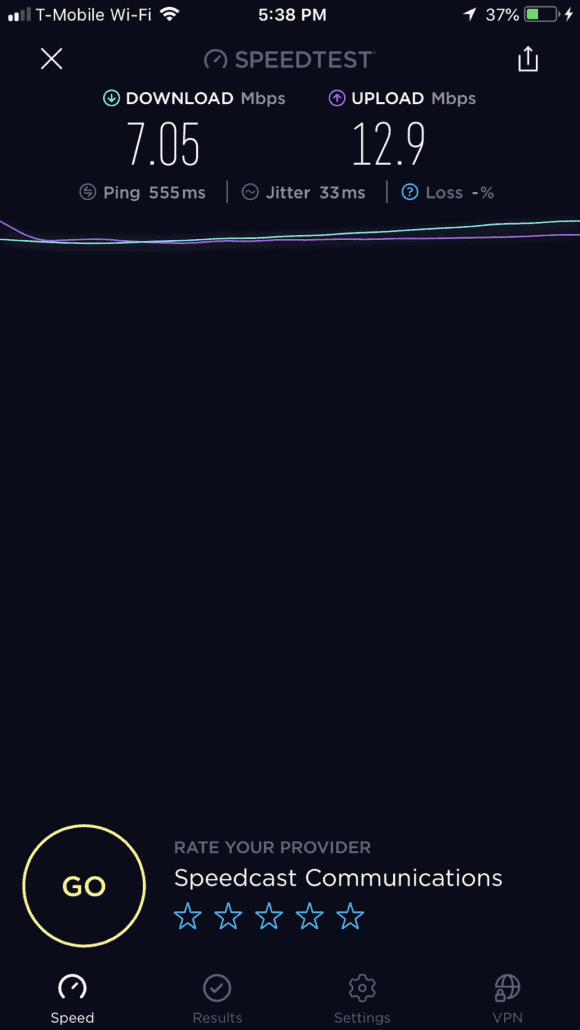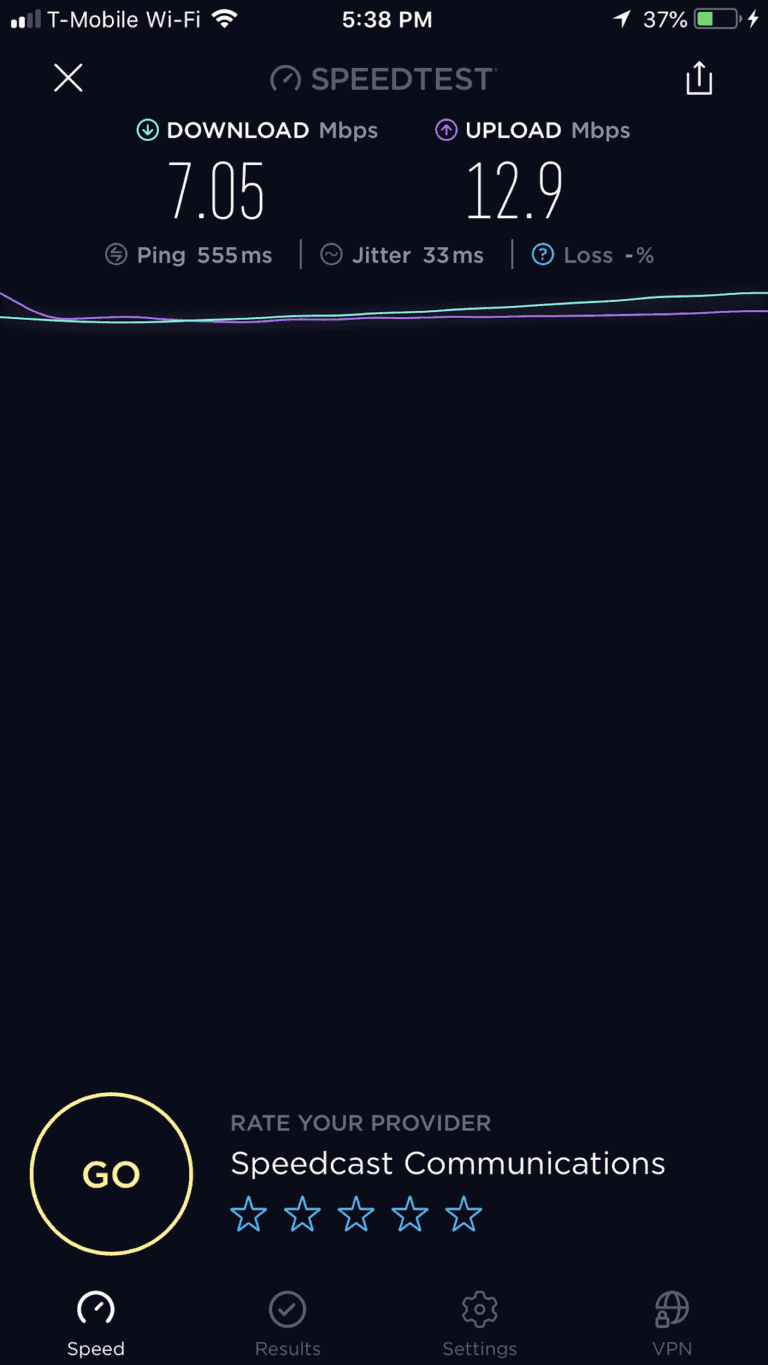 The upload and download speeds on this ship were surprisingly fast. Is it going to be as fast as you'd get on land? Not usually. My iPhone uses Google Photos to back up all my pictures. I've been on sailings recently where no photos have backed up because the internet connection simply wasn't strong enough. On Carnival Horizon my photos were backing up in real time. I was surprised to see that they were uploading as quickly as I could take them. Folks around the ship were on Facebook Live, Skype and FaceTime and Skype talking to people back home, so I think they hit the mark with the wi-fi on this ship. I'm hoping it's that good when I do the transatlantic in two weeks. See the speed test screen shot above with the premium package.
Tomorrow is debarkation day meaning the trip is coming to an end. So look for one last entry with details on how that process went, as well as my final thoughts about this trip on the Carnival Horizon. Until then…
Goodnight
SaveSave