Some people are all about sleeping in when on vacation, and there's a part of me that sort of wishes I could be that way. Whether at home or away, I'm usually up at the crack of dawn. But at least when I'm on a ship, there's the added bonus of watching the sun rise over the open water. No matter how many times I've witnessed this daily little miracle, it absolutely never gets old… and today was no different.
My Secret Sunrise Spot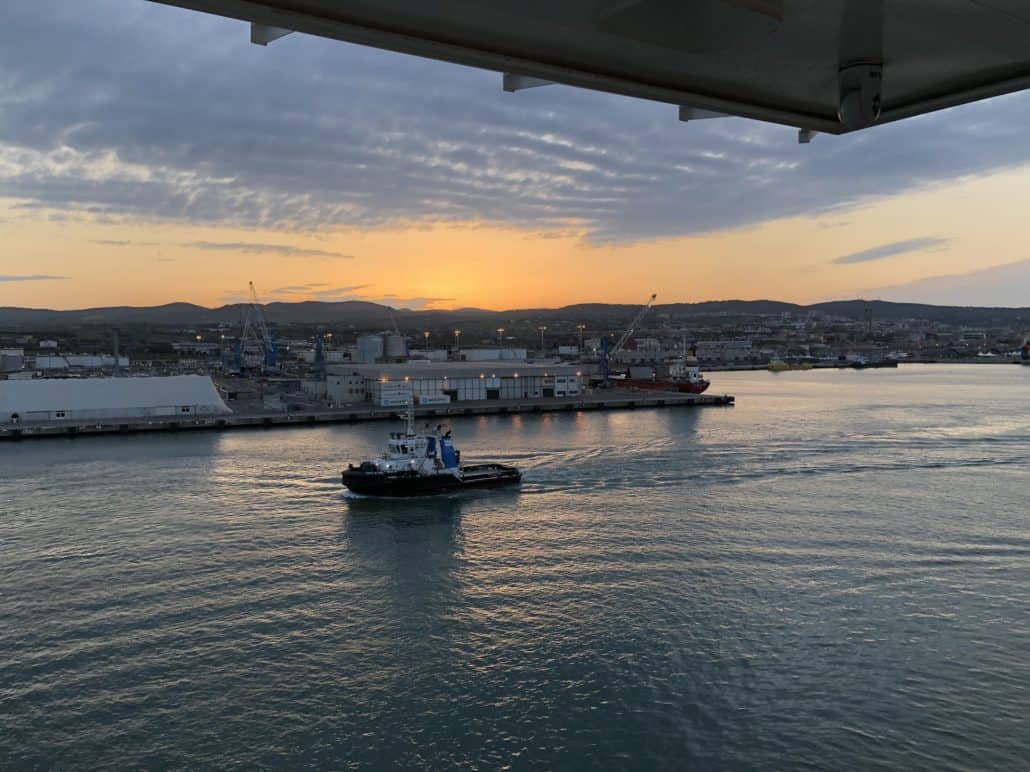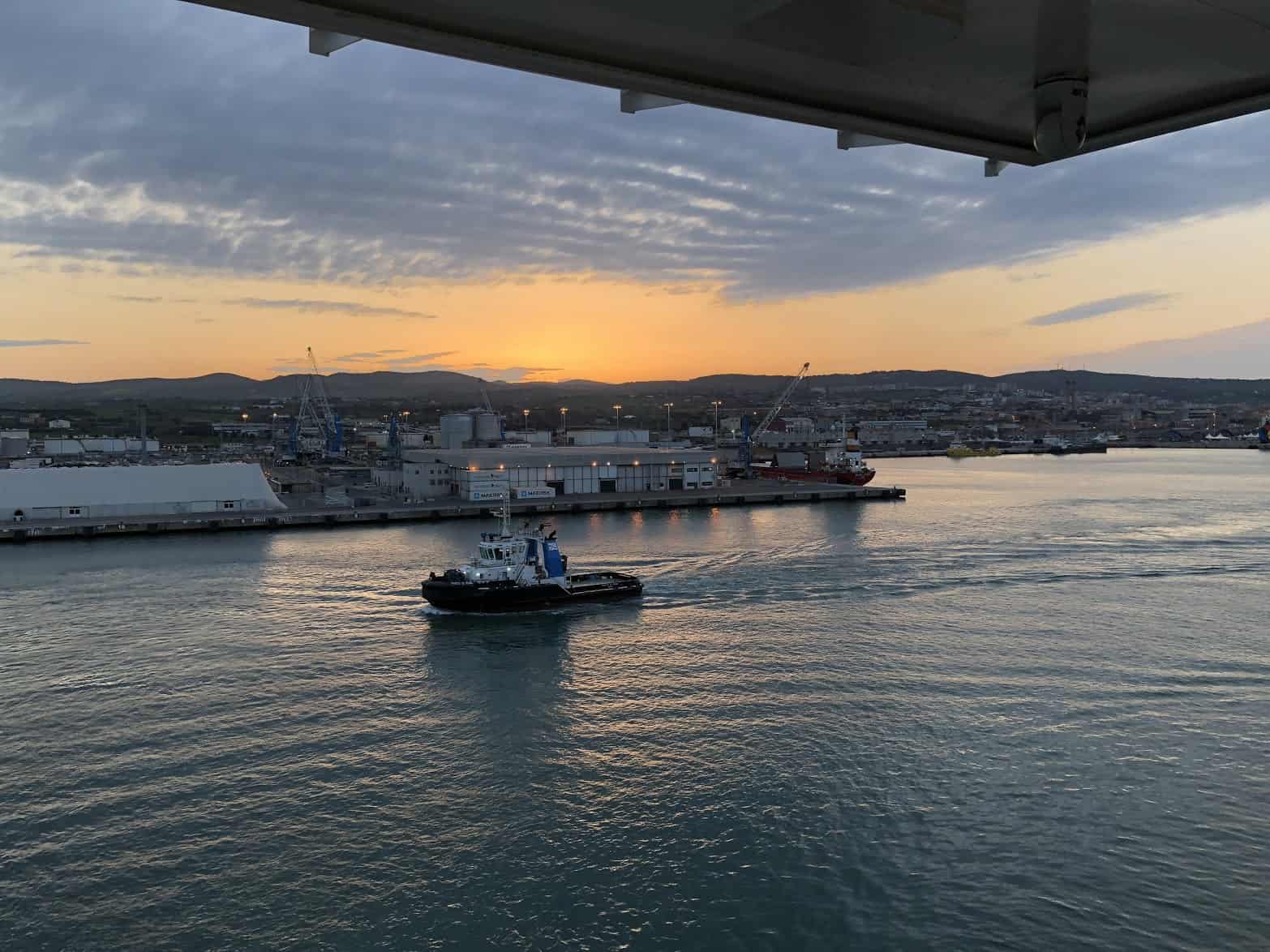 I was up by 6 a.m. and made my way directly to the front of deck seven to watch the sunrise and it was breathtaking. Based on how few people I've encountered at my special viewing spot, I should probably keep this secret to myself… but hey, consider this a bonus for being a faithful reader: On decks five, six and seven of the Carnival Horizon, there are perfect little quiet areas at the very front of the ship that are absolutely perfect for taking in sunrises and sunsets (depending, of course, on which direction you happen to be sailing!). Or, if you want the utmost in privacy, book a balcony stateroom. A lot of people really love ordering room service and then enjoying their morning coffee out on the balcony as the day begins.
Onward to Rome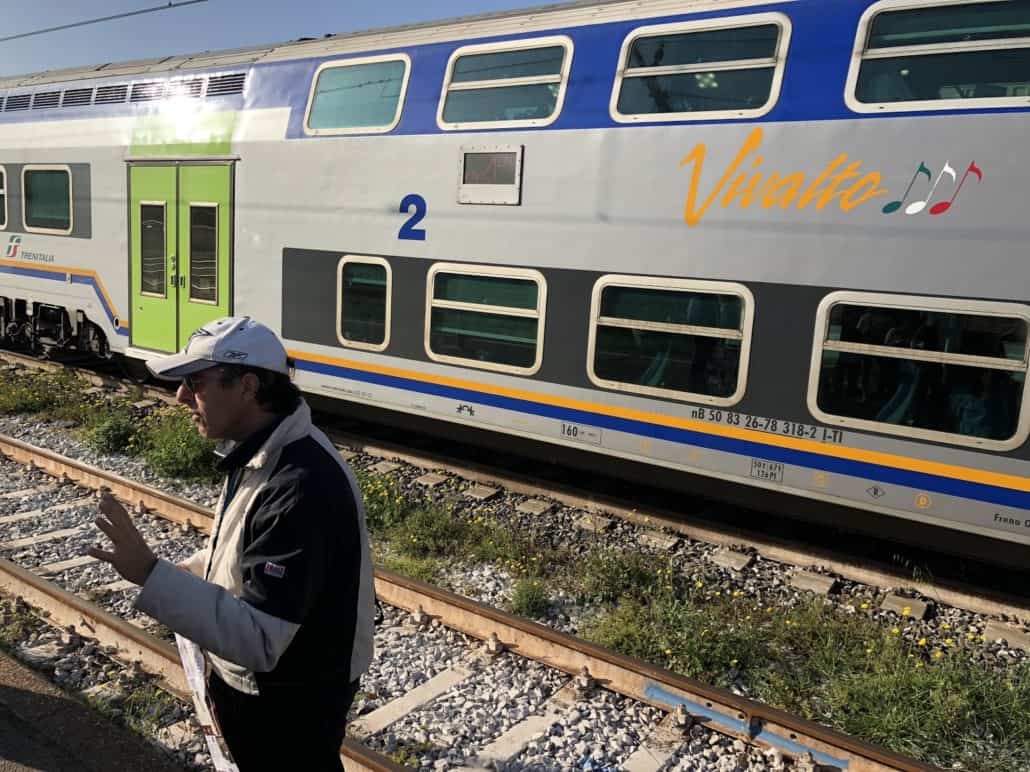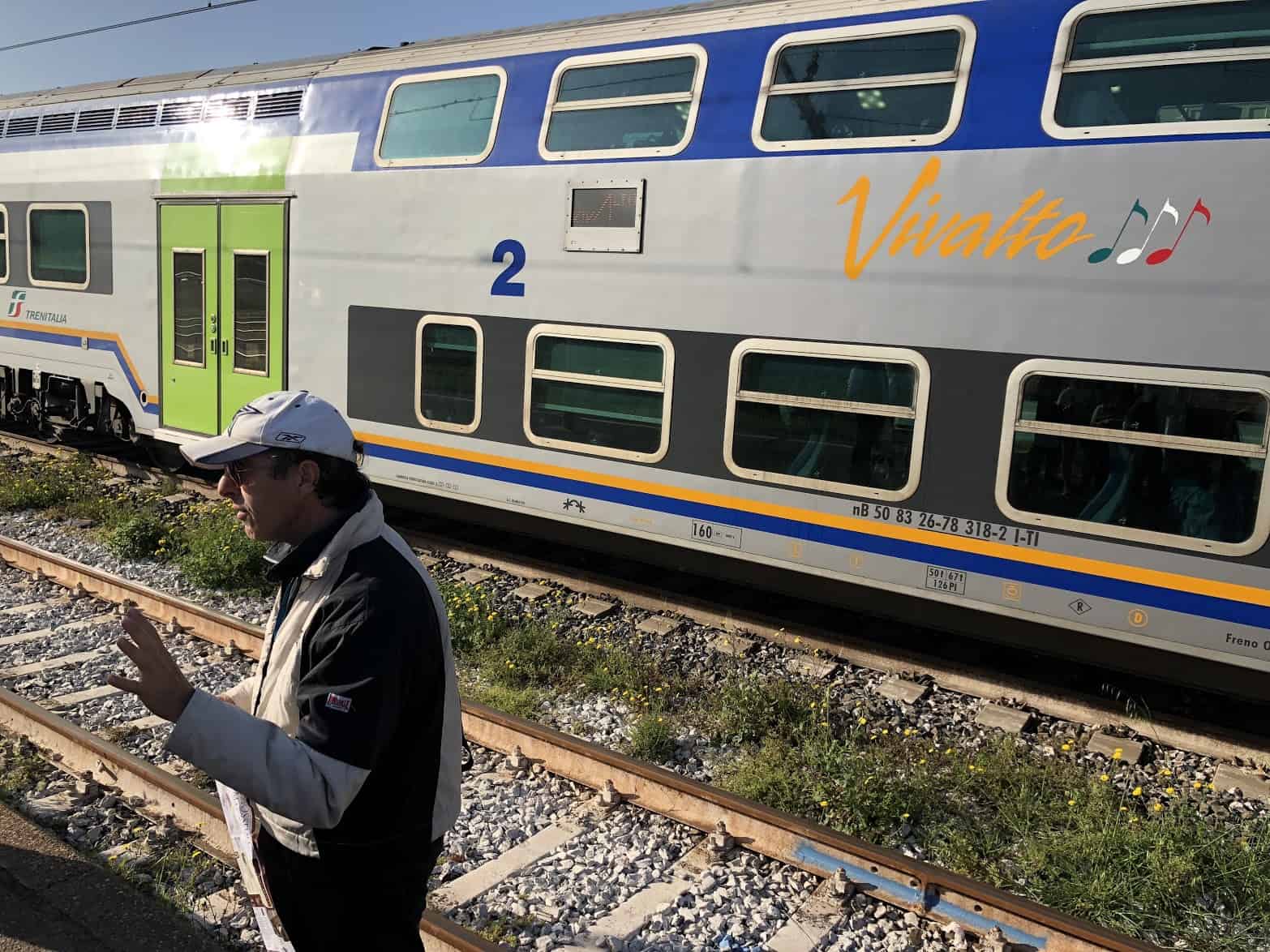 Although today's port of call is listed as Rome, you actually dock in the port of Civitavecchia, which is about 50 miles west of the famed city. Since the Rome on Your Own excursion is a whopping 10 hours long, I thought it'd be best to grab breakfast in the main dining room and stock up on a couple bottles of water before heading off the ship.
The past few times I've been to Rome, it has been by way of a scenic motorcoach… aka a really long bus ride. This time I opted to take the train into the city. Now theoretically, this shaves some time off your commute. But remember, you still have to take a bus to and from the train station. We sort of unintentionally wound up running an experiment since friends who were also going to Rome took the bus while we took the train. Guess what? We left and arrived at pretty much the same time. So much for the "time-saving" theory!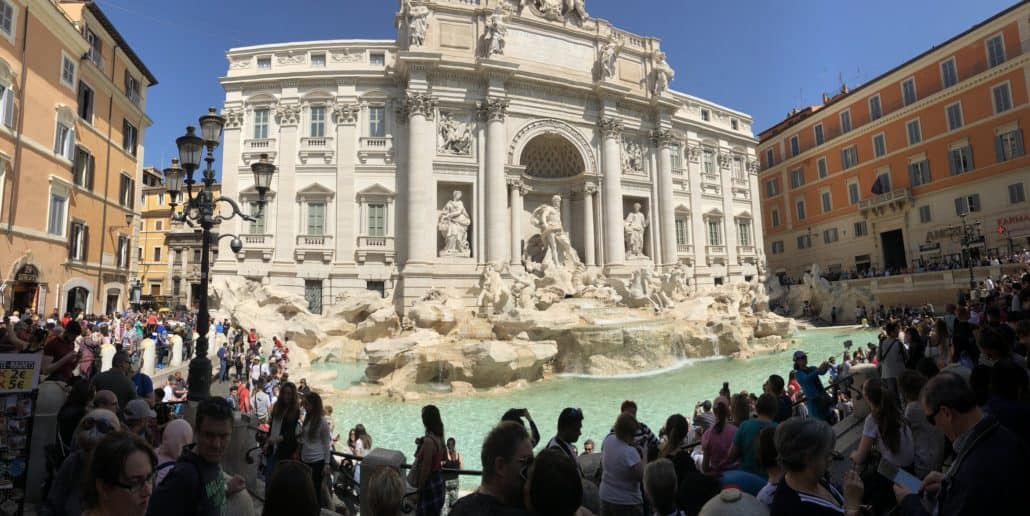 Like the sunrises I love so much, Rome never fails to take my breath away. Because we had seven hours to spend there, this was a pretty amazing visit. We started at the Pantheon before walking to the Trevi Fountain. (Interesting fact: Those coins which people toss in while making a wish? They are used to provide food for the city's poorest citizens. So whether or not your wish comes true, you're at least doing something worthwhile.)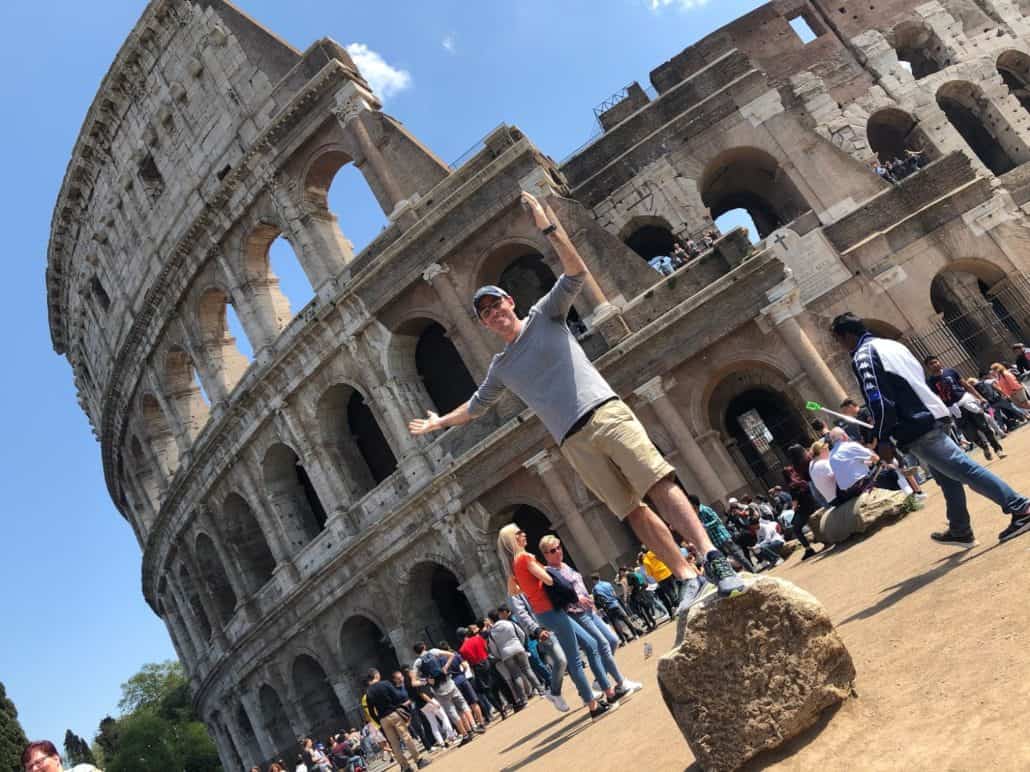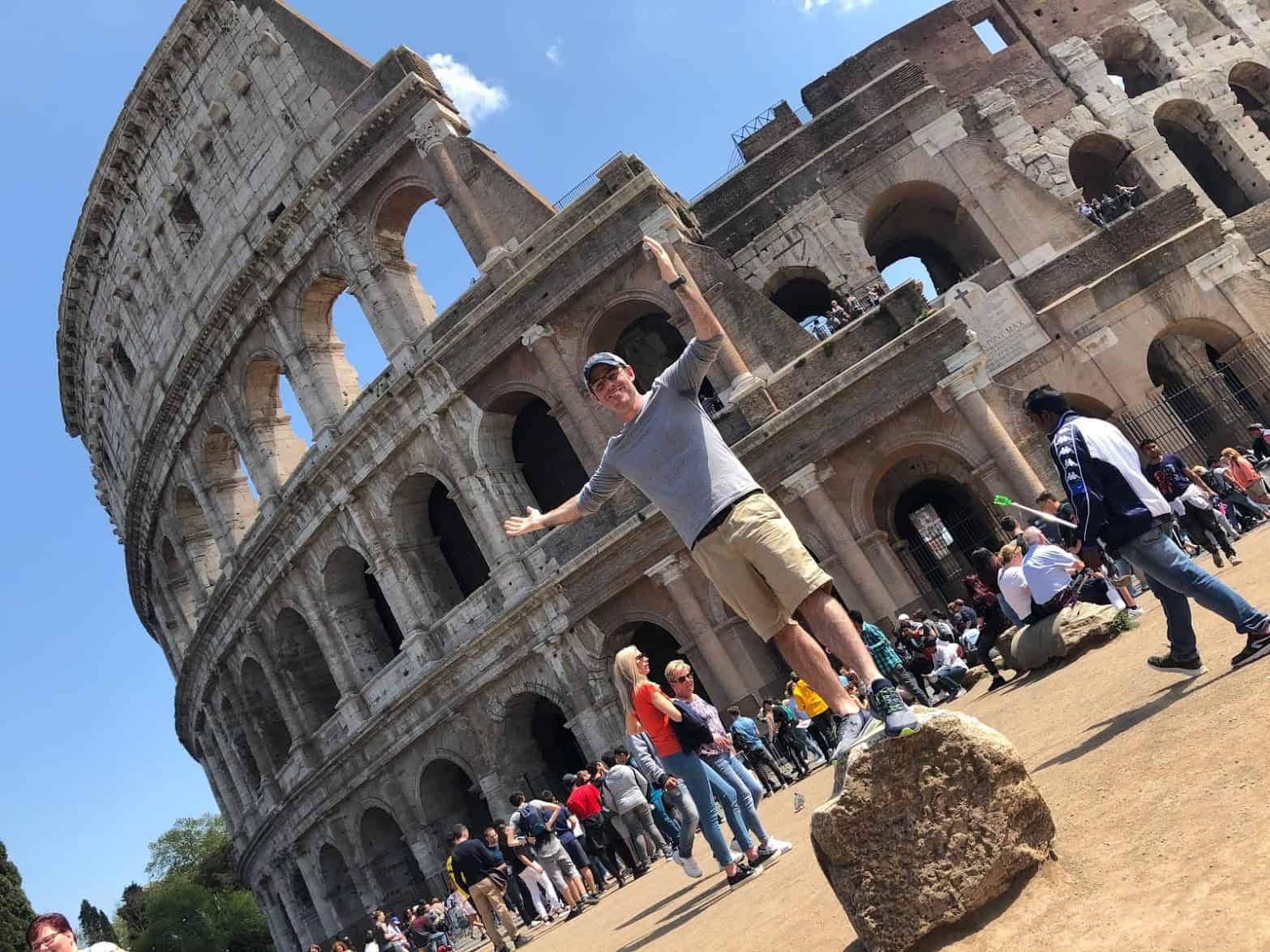 From there we visited the Spanish Steps and the Colosseum. Thanks to modern technology, I can tell you that we walked 29,000 steps (or around 13 miles). Hopefully, that'll make up for some of the gorging I've been doing on this cruise… although it's not like we didn't do some eating over the course of the day. I don't know what it is about the tomatoes in Italy, but they are unlike any you'll taste anywhere else. And you haven't had gelato until you've had it in Italy.
Interview with John Heald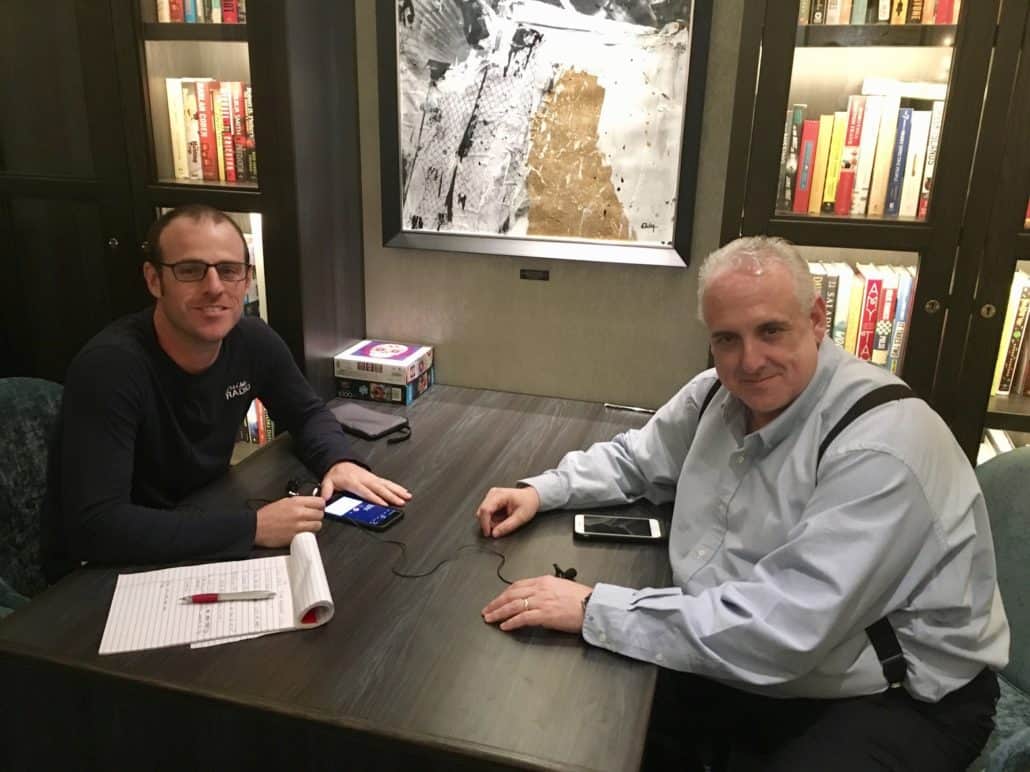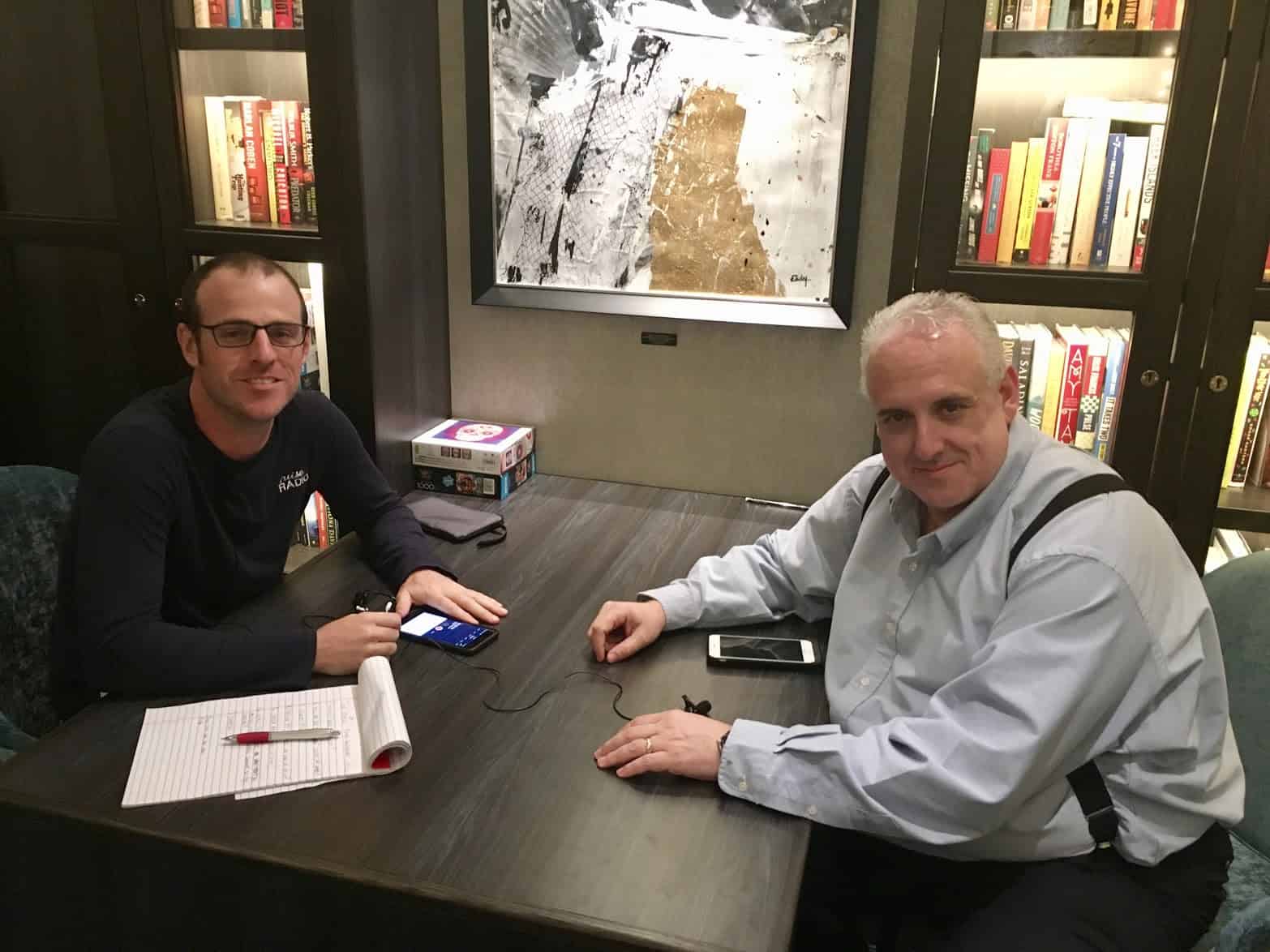 A few times a year, I tend to wind up on a ship that John Heald — Carnival's Brand Ambassador — also happens to be on. And fortunately for me, he's always willing to sit down for a one-on-one chat (despite people literally clamoring for his attention everywhere he goes), which is a good opportunity to pick his brain about what's going on around the company and ask him some of your questions. This time around, we talked about the new ship, of course, how entertainment has changed over the years and a lot more. As always, he was incredibly generous with his time, but given that his family is on board as well, I didn't want to keep him too long.
It's funny… there are tons of quiet spaces all around the Carnival Horizon which are perfect for conducting interviews. But the second I settle into one, it's as if the universe sends out a signal summoning party people, children or some other group of whose good time is about as inconvenient as possible, if only for me! Murphy's Law, right?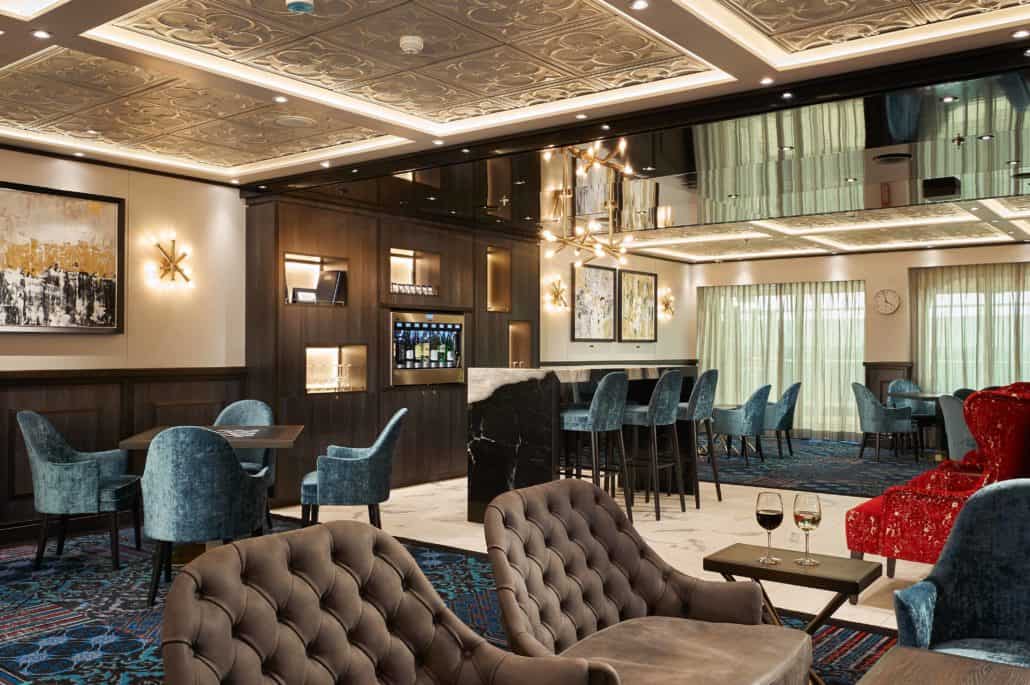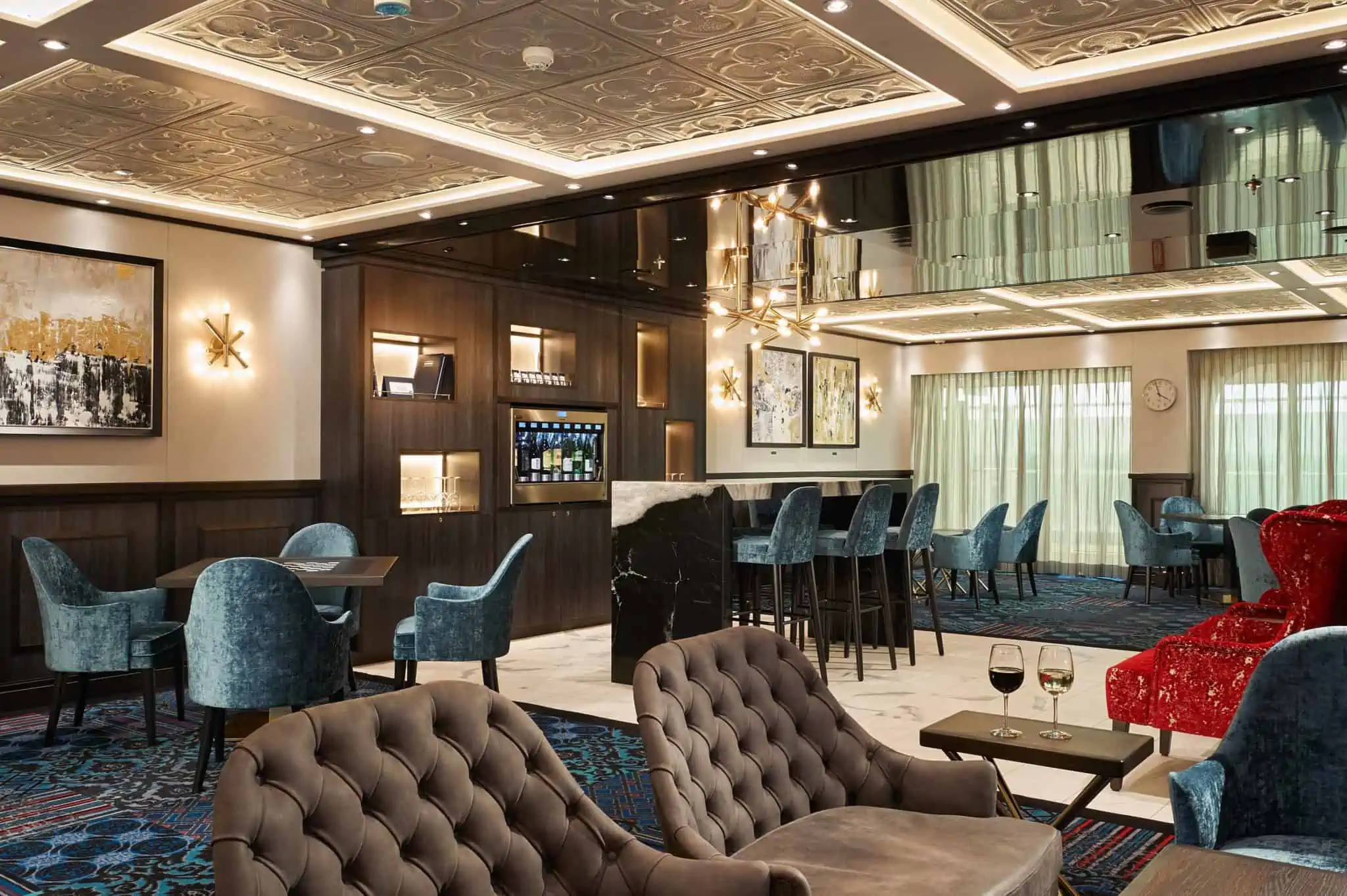 This time, John and I settled into the back of the Library Bar. I always feel a little self-conscious (not to mention bad) doing interviews in there, because it's a great space for people to seek out a little peace and quiet. But when you're talking to John Heald, you're going to attract a crowd no matter where you go, and suddenly, my little interview had become the featured entertainment. Be sure to listen to our chat… I think you'll enjoy it!
Pig & Anchor Smokehouse: The Sequel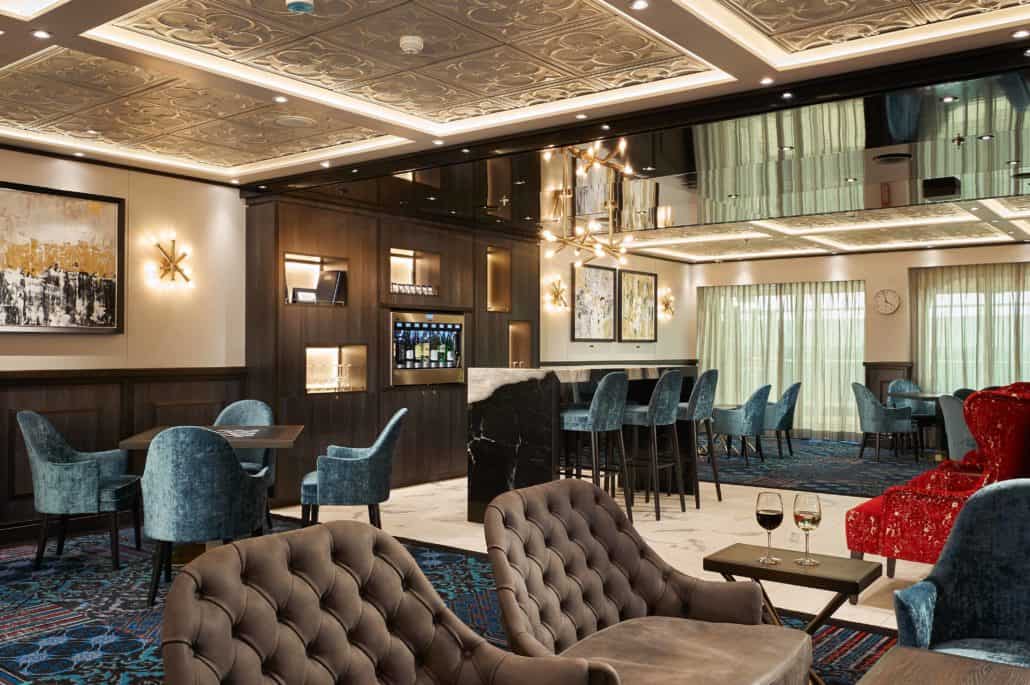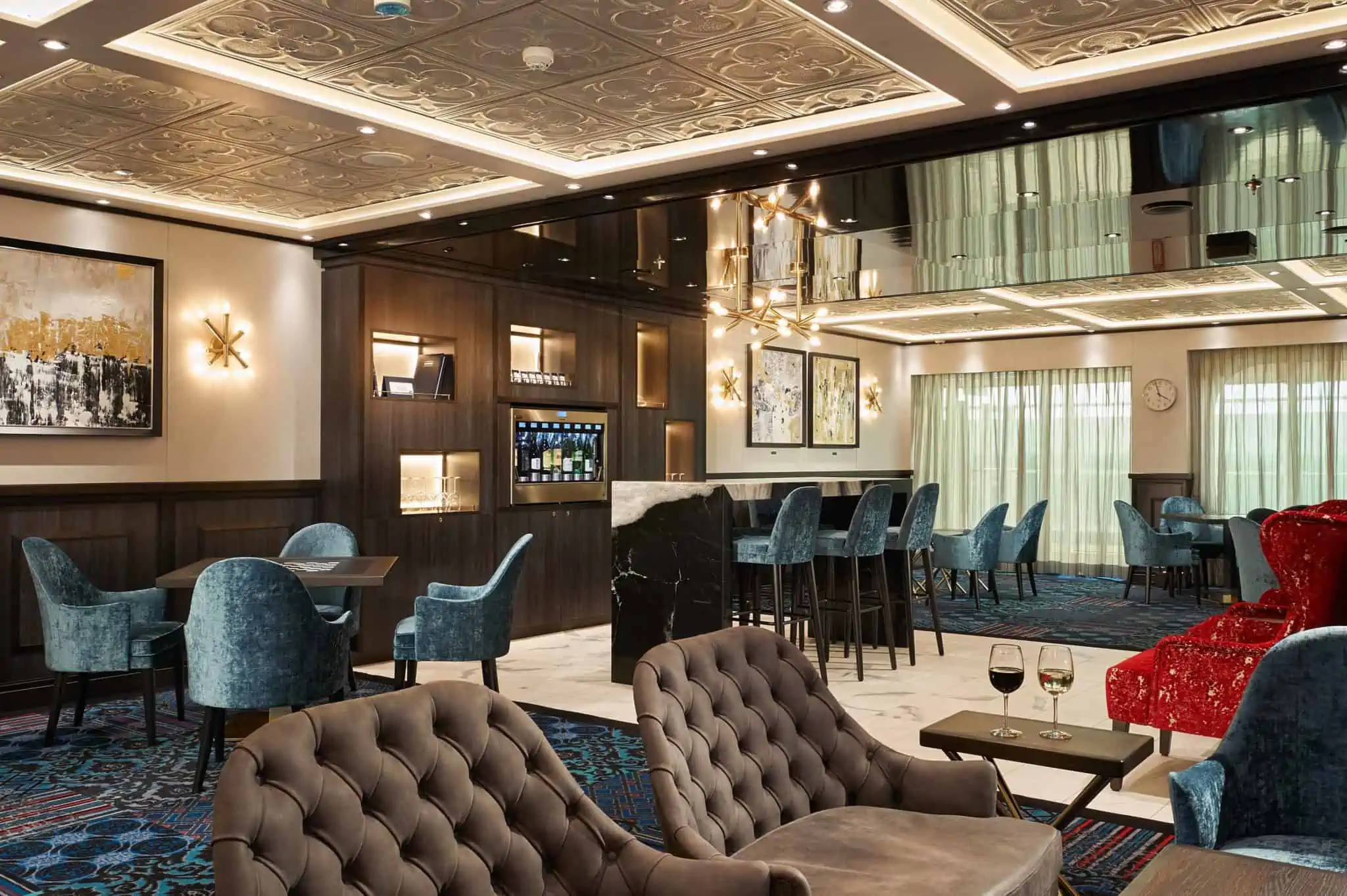 Like moths to a flame, I'm drawn to Guy Fieri's BBQ joint again and again. The menu is so diverse that it's impossible to try everything at one meal… or at least, that's the excuse I'm going with. This go-round, I went with the sausage for an appetizer, the glazed salmon for my main course, and sides of mac 'n cheese and broccoli salad. Yet again, this was a great, solid meal.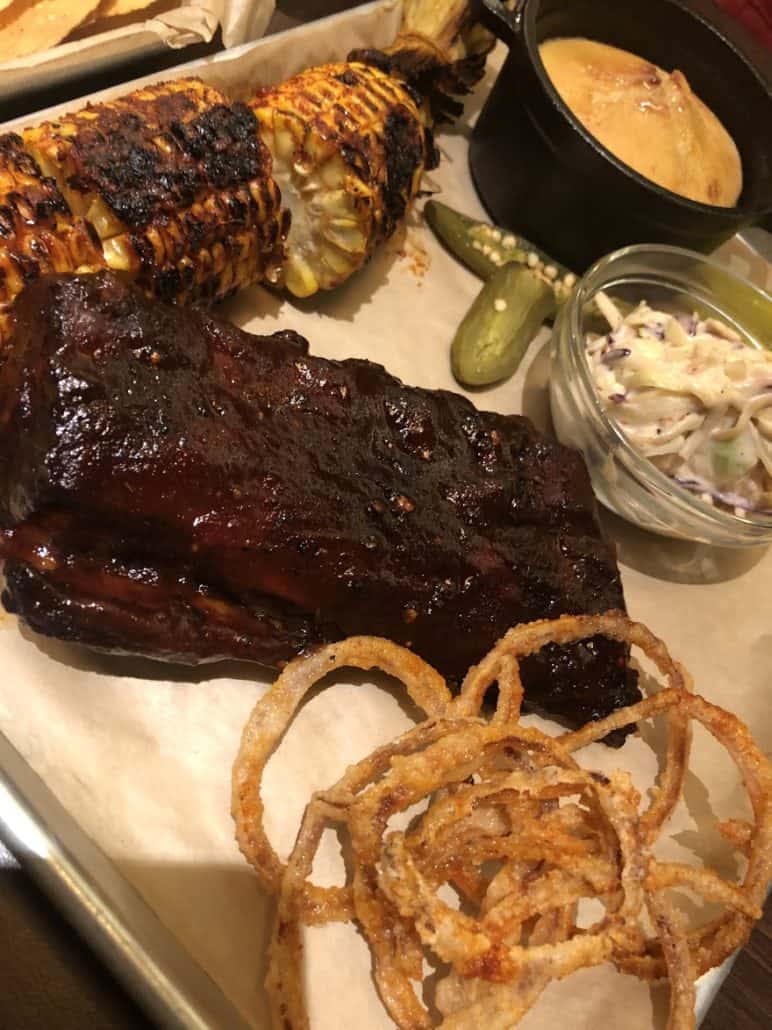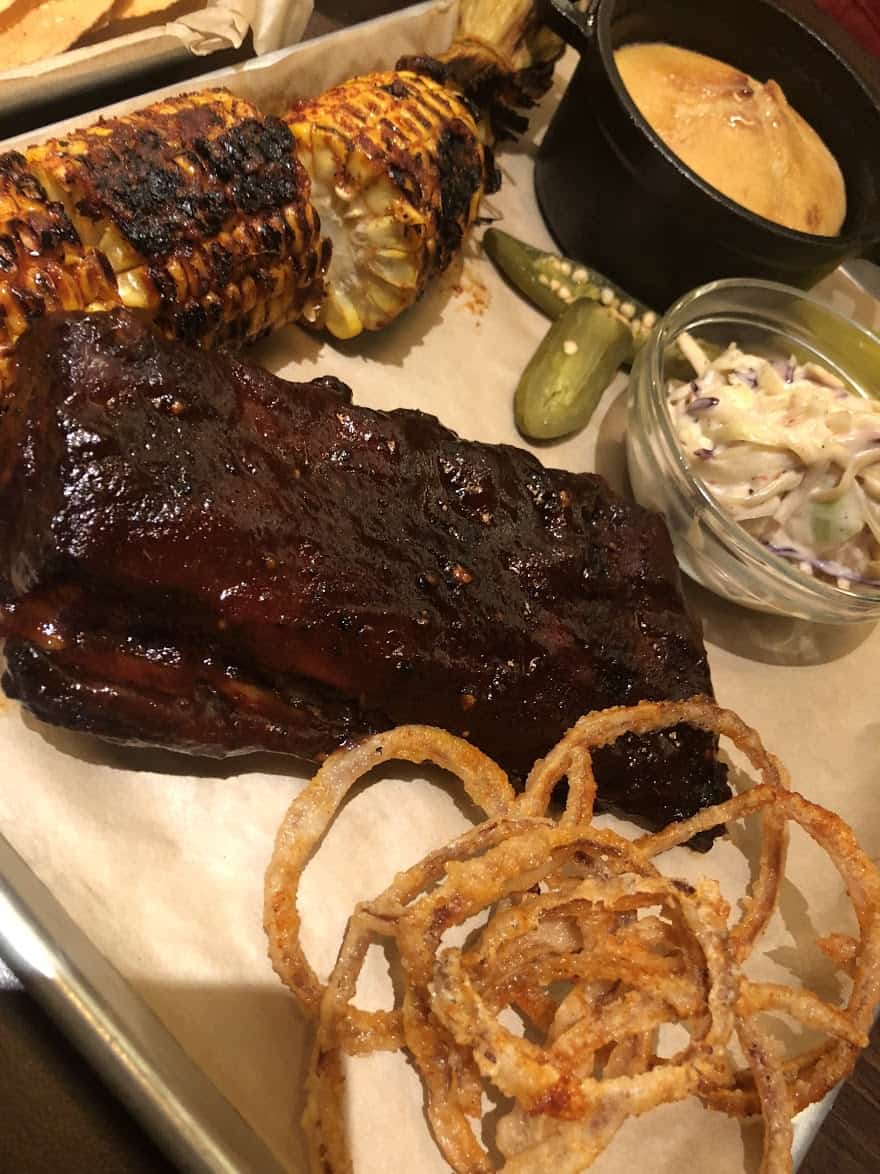 My only complaint? The lack of iced tea. I'm a southern boy, and we know that where you have barbeque, you need to have iced tea, sweetened and unsweetened. Aside from water, the only other option you have is to purchase a drink, like the hand-squeezed lemonade priced at $5.95. I would totally buy fresh brewed tea for $2 or $3, especially if it came with unlimited refills.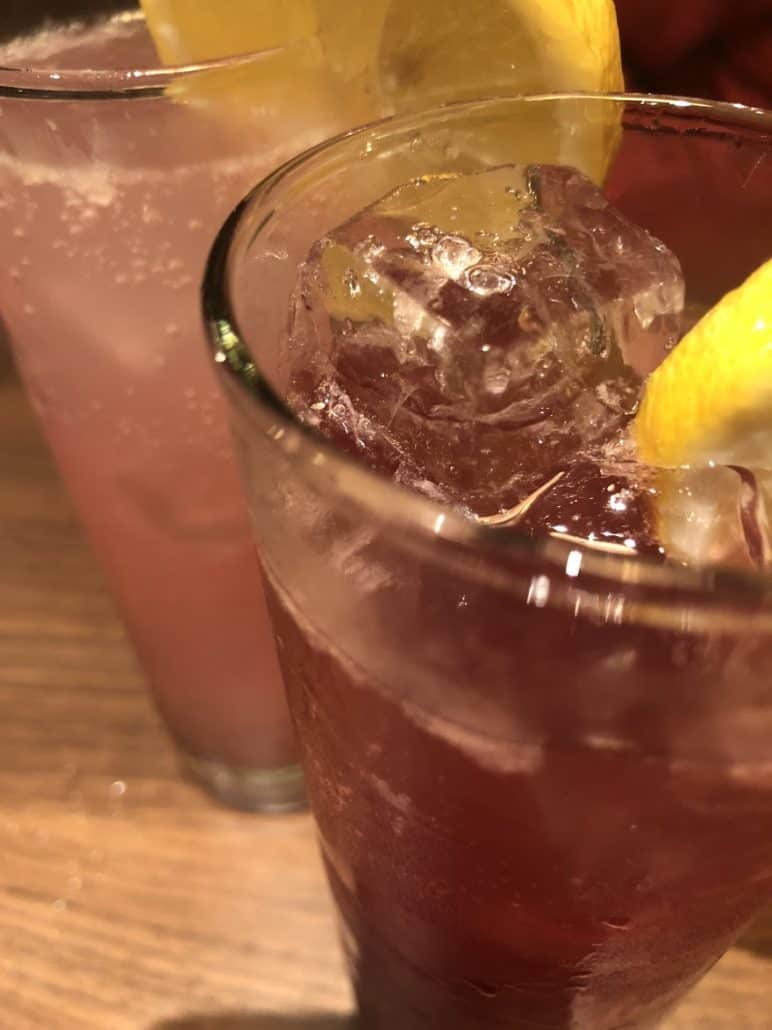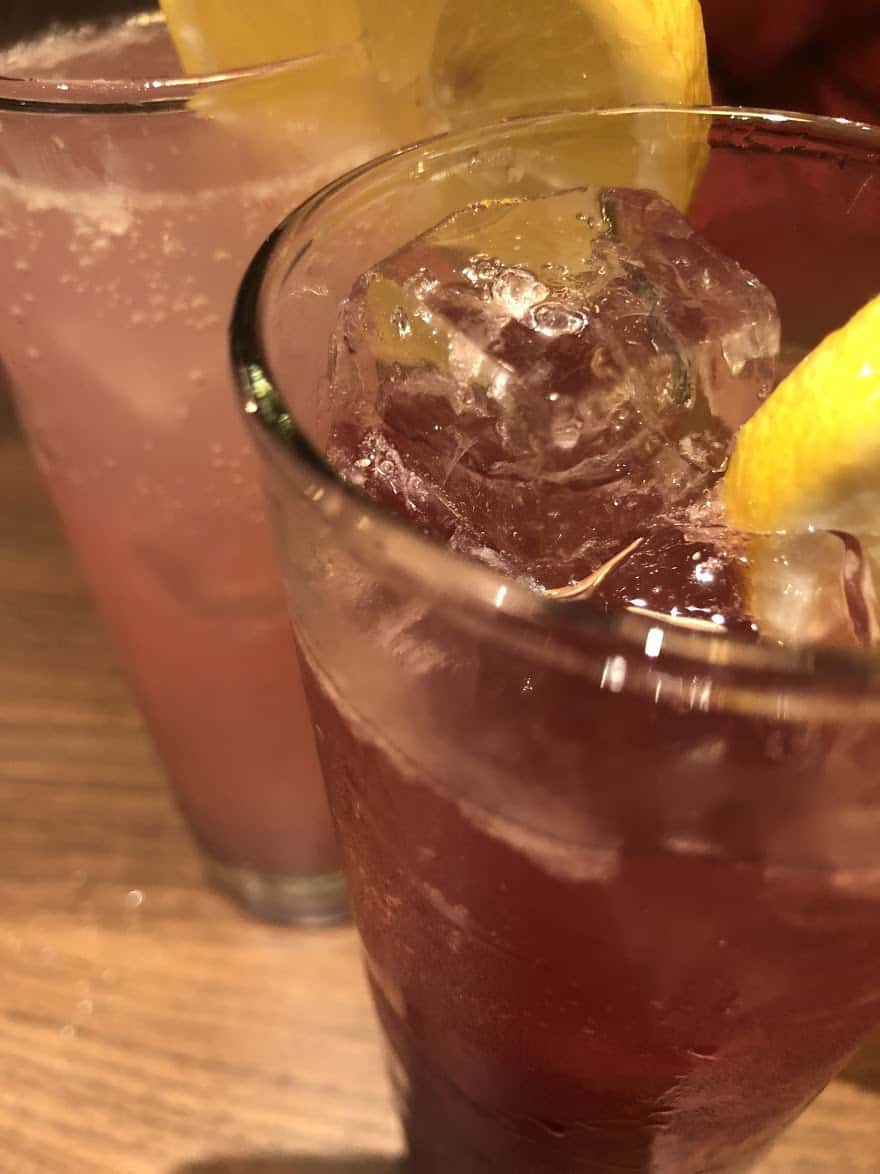 Entertainment-wise, the live music presented here is top-notch…  although I may be a little biased because I'm a huge fan of rock and country, both of which are on heavy rotation after dark.
Love and Marriage Game Show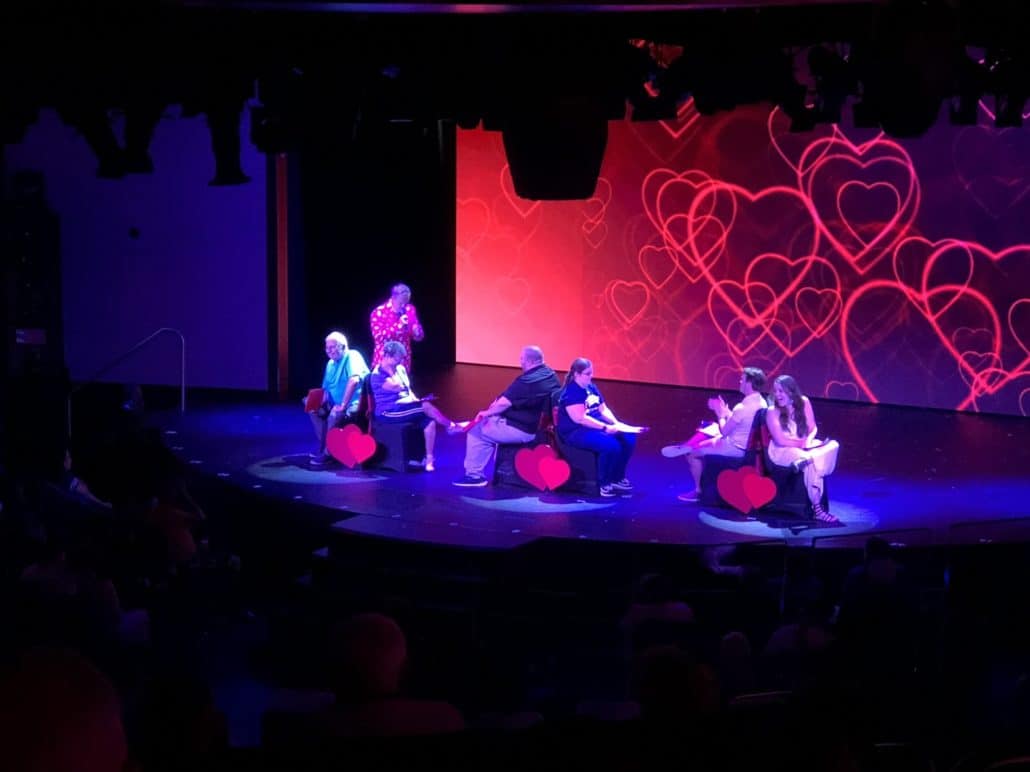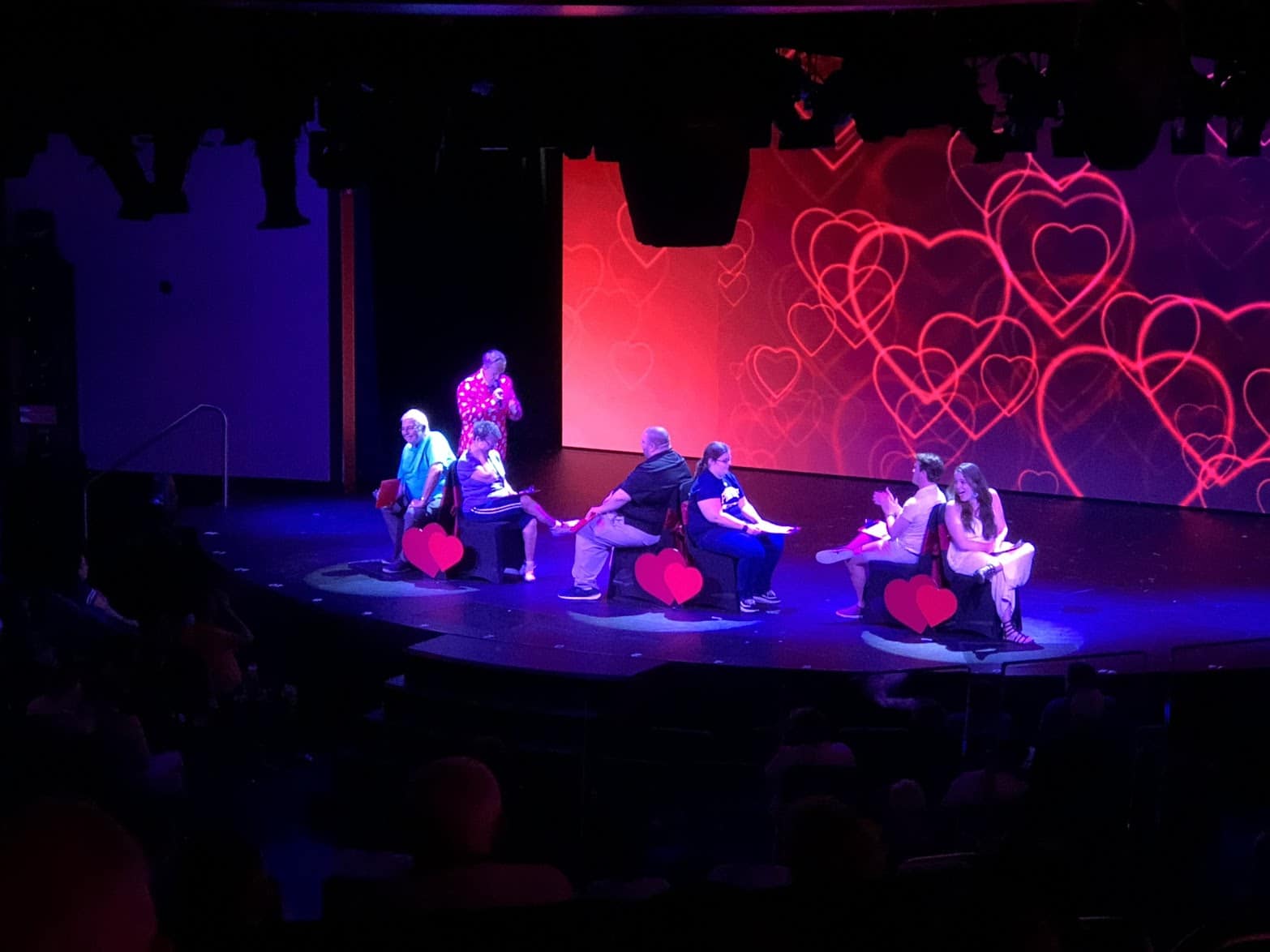 Look, let's be honest: the Love And Marriage Show is the kind of thing that you either love or hate. Almost every mainstream cruise line has their own version of it, and they're all pretty much the same. The success of the show rests in the hands of the contestants and the member of the cruise director's staff who is serving as the host. When the format works, it works really well… and it worked tonight. The questions were great, the cruise director animated and the audience wildly entertained. (One of the things I always enjoy about these shows is what happens in the days that follow, as people who've given pretty embarrassing answers have complete strangers come up to them around the ship to laugh about what was said. You really have to be a good sport to put yourself up there during that show!)
Havana Bar at Night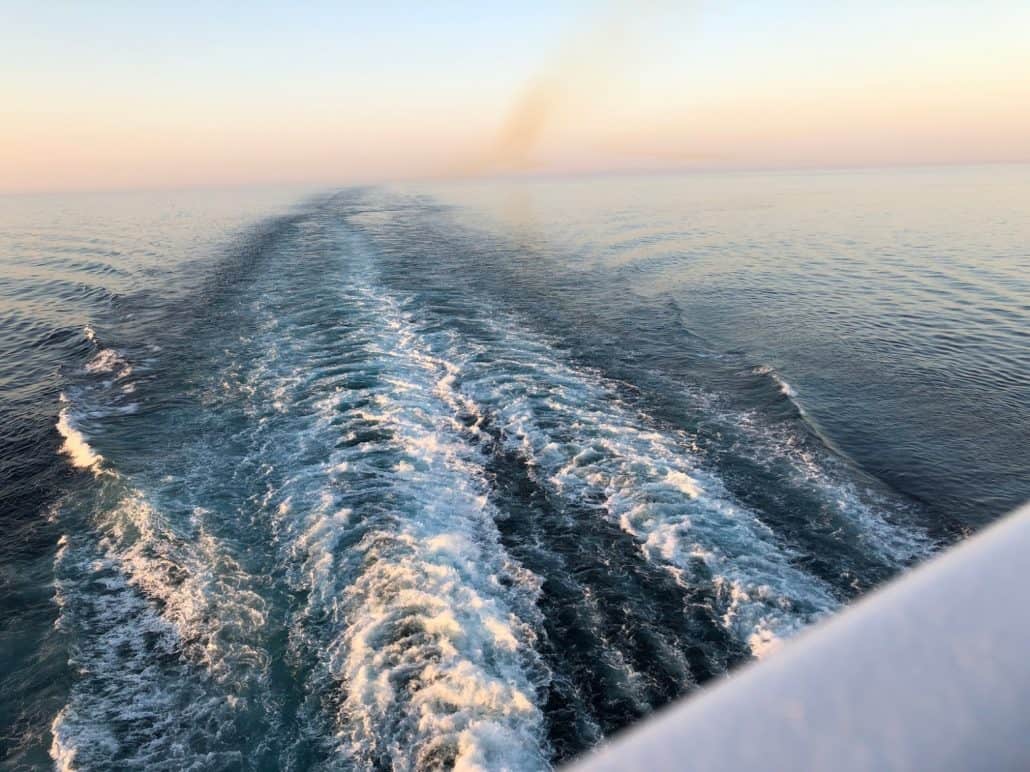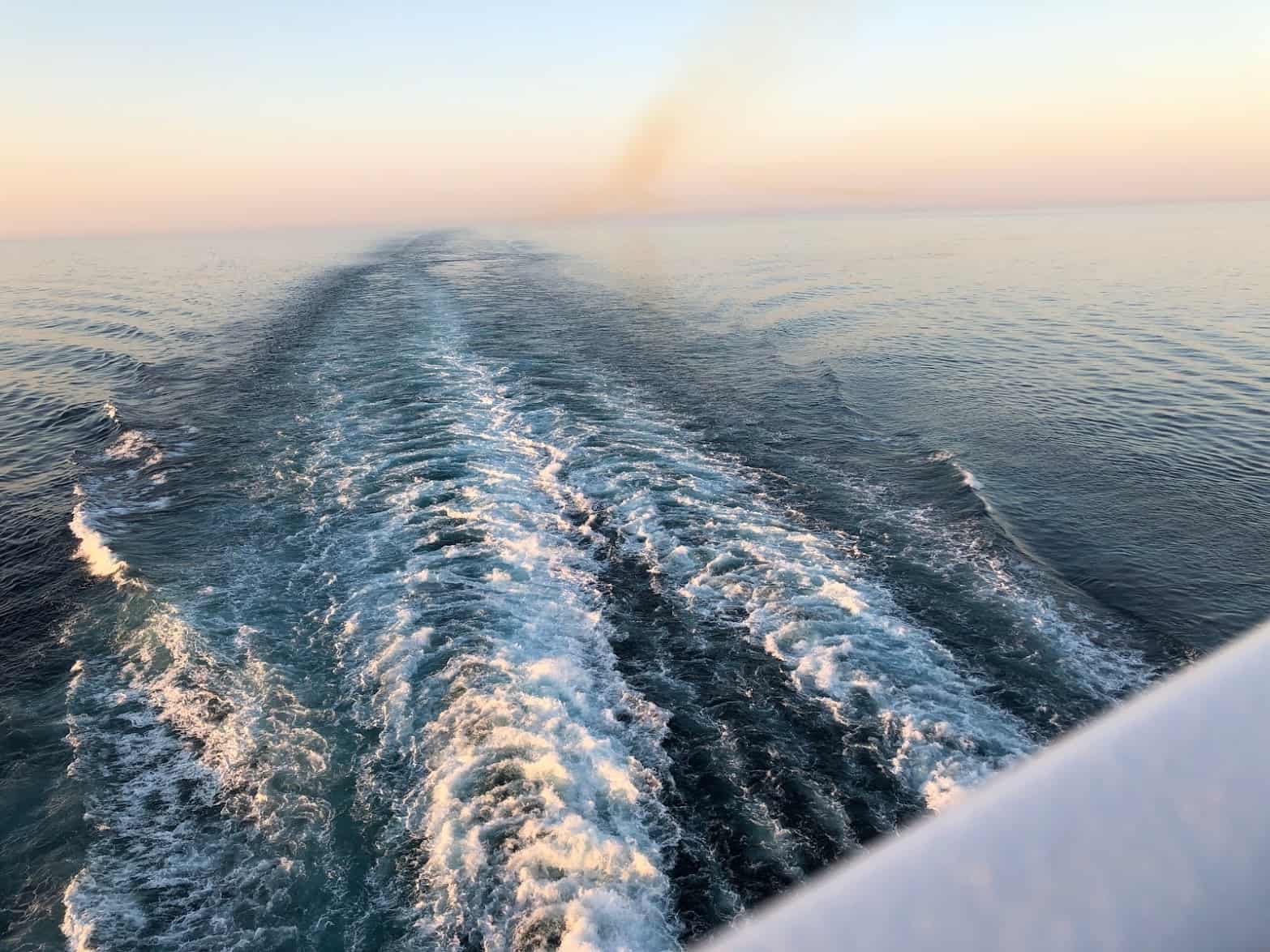 Since I'm not staying in a Havana cabin there's no way for me to get back to the Havana Retreat area during the day. Trust me, I tried and was shut down! So after the Love and Marriage Show, I walked back to the Havana area to check out the scene. By this time, I was feeling every one of those 29,000 steps we'd take while exploring Rome, so I just went with a bottled water and enjoyed some conversation before retiring to bed. Inside the Havana Bar was a party with a live Latin band playing and plenty of dancers on the floor, but outside, it was surprisingly quiet. I easily could have curled up on one of the comfy chairs back there and dozed off.
Listener Question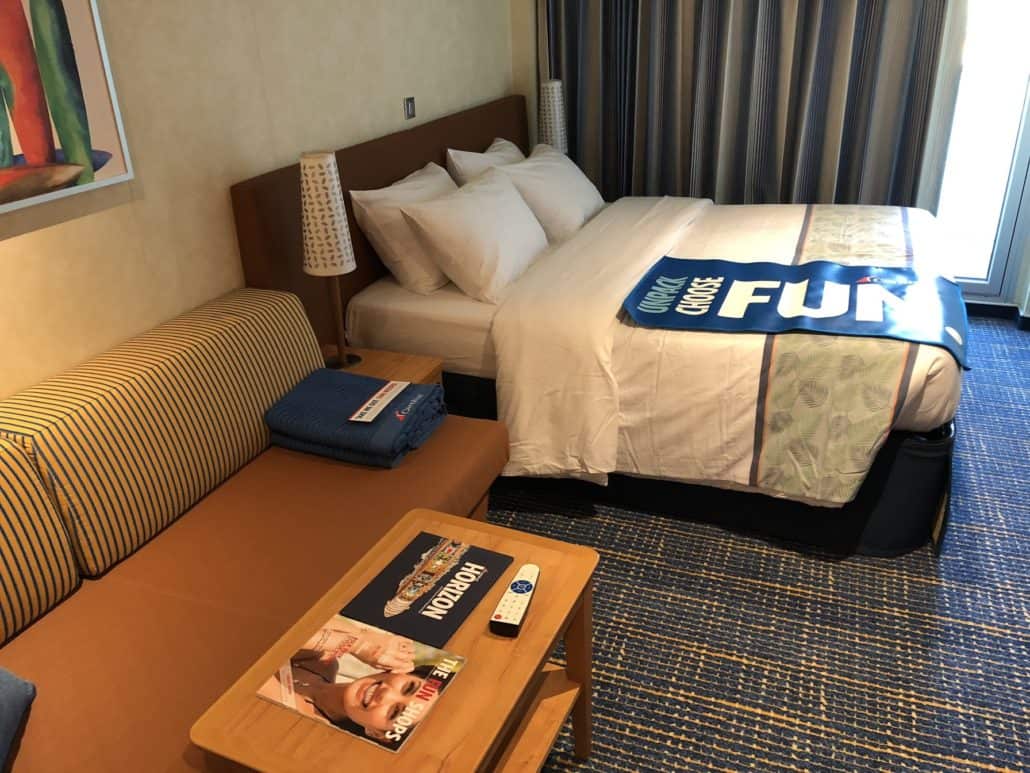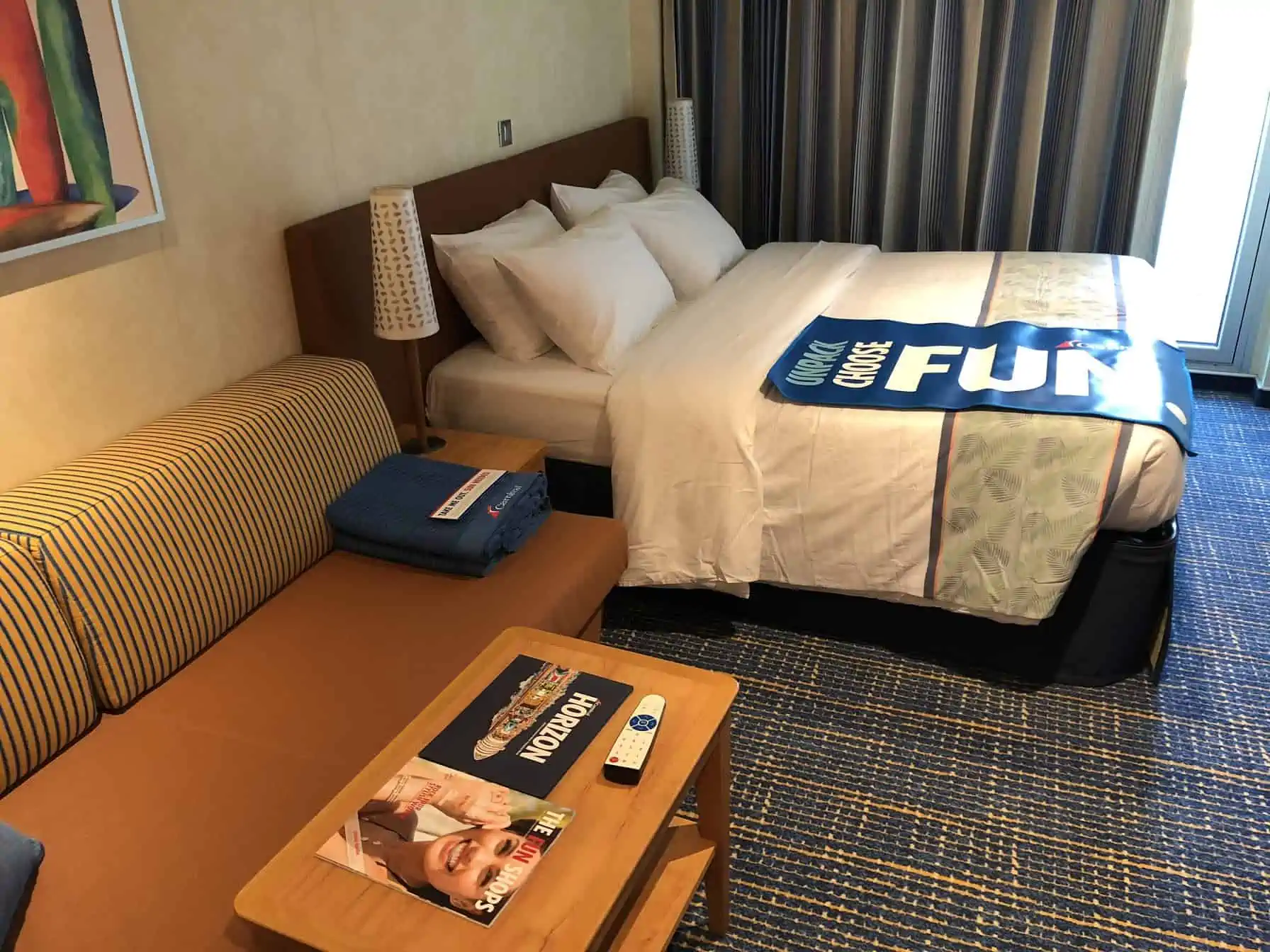 What is the room service breakfast menu like on Carnival Horizon? – Bobby 
The room service menu seems to be about the same as you'll find on most of the other Carnival ships I've sailed on recently. They offer a variety of fruit and cereals, baked shop goods like croissants, yogurts and beverage options. You have to make sure you hang your order slip outside your door by 3:00 AM, or you're likely to wake up to a breakfast-free morning! Also, the room service menu clearly states that it's not available on debarkation morning.
Tomorrow we are going to be docking in Livorno, which means another early day. The tour I'm doing is Florence On Your Own. The last time I was in Livorno, I visited the Leaning Tower of Pisa and, I'll be honest, it underwhelmed me. So we'll see what tomorrow holds! Until then…
Goodnight.
SaveSave