Sir Richard Branson's cruise line Virgin Voyages has officially taken delivery of its third vessel, Resilient Lady.
Built in Fincantieri's Sestri Ponente shipyard in Genoa, Italy, the 110,000 gross ton Resilient Lady marks the brand's third completed vessel in the span of two years. Resilient Lady is scheduled to embark on her maiden voyage around the Greek Isles on May 14, 2023, stopping in Santorini, Rhodes, Bodrum, and Mykonos before returning to her homeport in Piraeus — the port for Athens.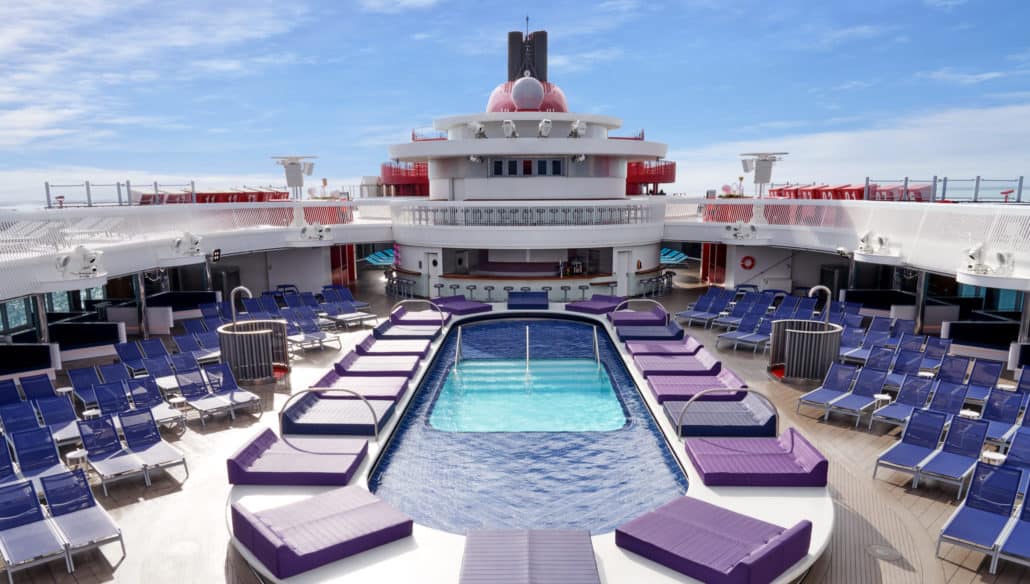 Resilient Lady will sail two eight-night itineraries including the "Greek Island Glow" with the aforementioned route, and the "Adriatic Sea and Greek Gems" with calls in Split, Dubrovnik, Kotor, and Corfu.
After her inaugural season in the Mediterranean, the vessel will set sail on a 44-night repositioning voyage, heading Down Under for a winter season in Australia and New Zealand. Starting October 22nd, Resilient Lady will depart Athens before stopping in destinations including Cairo, Dubai, Bali, Mumbai, Phuket, and Singapore. She's set to arrive in Sydney on December 4, 2023.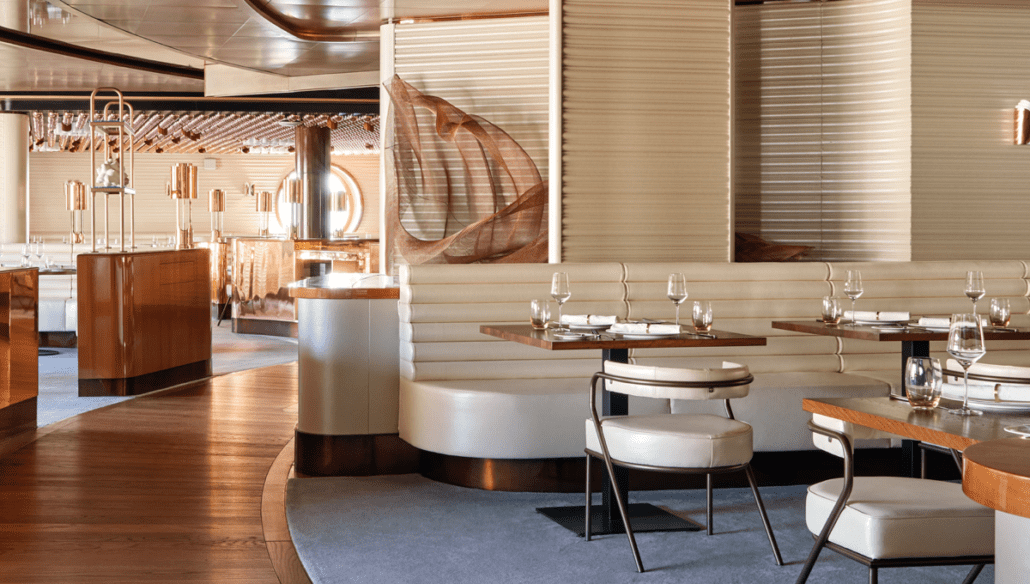 On Resilient Lady, 93 percent of cabins have an ocean view, and 86 feature private balconies — each with a hammock.
Resilient Lady is virtually identical to sister ships Scarlet Lady and Valiant Lady, featuring the line's six Michelin-inspired restaurants, 20+ eateries, interestingly-themed bars, and a variety of outdoor hangout spots.
READ NEXT: Disney Details Early 2024 Schedule, Including First Full Season From Port Everglades