1. Carnival Cruise Line has introduced several new non-alcoholic cocktails at one of its most popular on board bars.
2. Celebrity Cruises has added pickleball courts to nine of its ships. Guests can play on their own and also participate in tournaments.
3. MSC Cruises has opened a series of Grand Prix packages for booking, as this year one of its ships will serve as a floating hotel in Abu Dhabi for the event.
4. Carnival Corporation has sold another one of its cruise ships, but it will stay with the cruise company under a charter agreement through most of 2024.
5. Debarkation is speeding up in Jacksonville as the port introduces facial biometrics screening.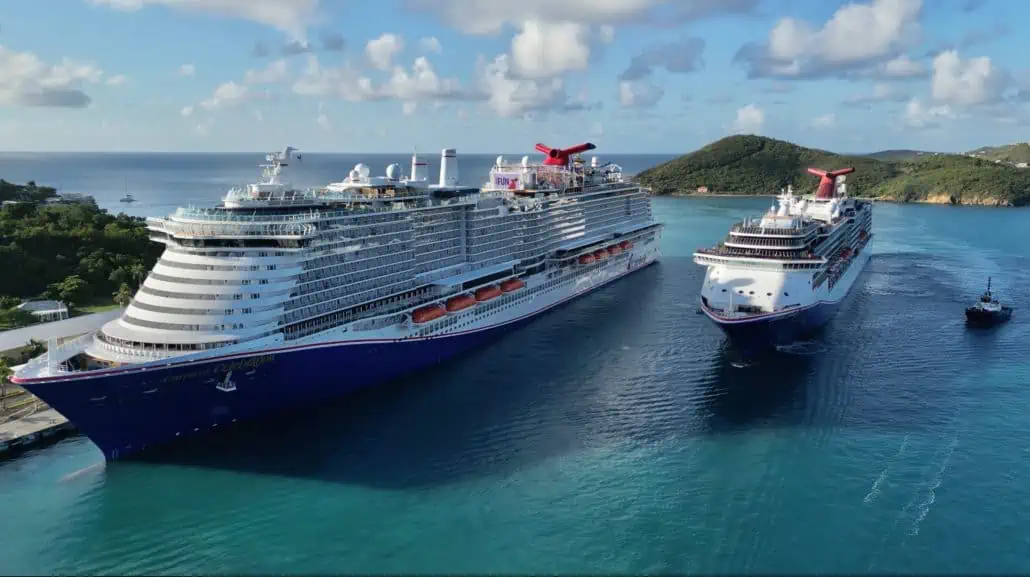 Featured Article: Carnival Isn't Alone: Trashy Behavior Hits Royal Caribbean
In Cruise Radio's latest editorial, we go over an attack on a magician during his show aboard Royal Caribbean's Quantum of the Seas, and mull over how cruise lines are handling unacceptable behavior from guests on board.
This Week's Podcast: Norwegian Encore Review
On this week's Cruise Radio episode, we get a review of a western Caribbean sailing aboard Norwegian Encore and catch up on the latest cruise news with staff writer Richard Simms.
Featured Video: Cruise News Today
This week's featured YouTube video is the Cruise News Today from Friday, March 17th. Doug goes over Carnival welcoming its 100 millionth guest, Royal Caribbean canceling an April cruise aboard Mariner of the Seas, and Carnival Corporation selling Seabourn Odyssey to a Japanese shipping company.