1. Royal Caribbean has opened its brand-new terminal in Galveston, Texas, which is now home to mega-ship Allure of the Seas.
2. Carnival Celebration has officially begun passenger service, as she sails across the Atlantic from Southampton to Miami.
3. Bermuda has removed the need for visitors to fill out its travel authorization form and pay a $40 fee sooner than previously scheduled.
4. Viking has taken delivery of its newest ocean ship, which is the first cruise vessel to test the use of hydrogen power for onboard operations.
5. Princess is rolling out a new immersive dining experience on two of its ships.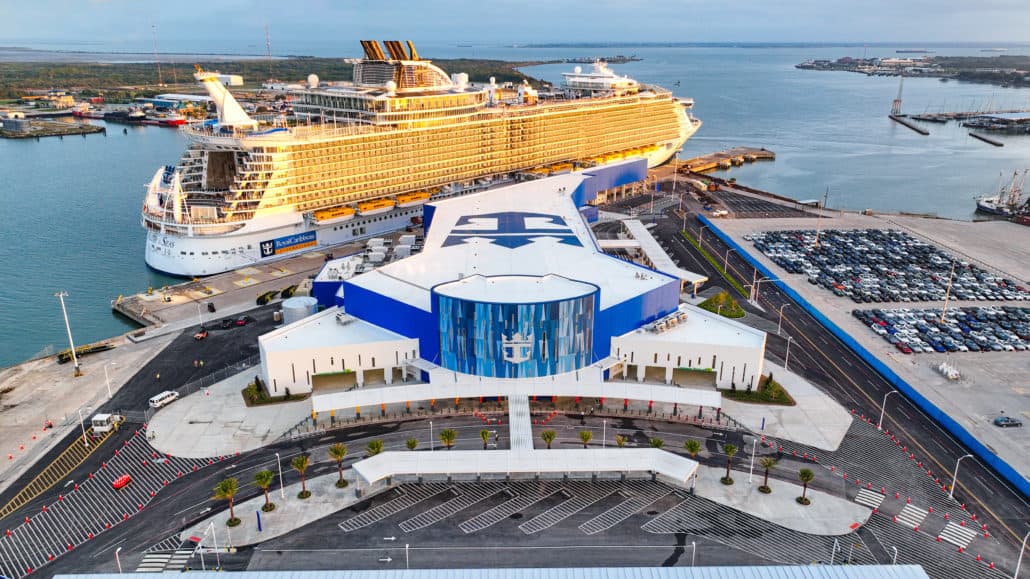 Featured Article: Carnival Celebration Dining Guide
This week's featured article is a dining guide to the brand-new Carnival Celebration. We go over which restaurants are open for which meals, and divide them out based on whether or not they're included in the cruise fare.
This Week's Podcast: Sky Princess Review
On this week's episode of Cruise Radio, we get a review of a western Caribbean voyage out of Port Everglades aboard Princess Cruises' Royal-class ship Sky Princess.
Featured Video: Cruise News Today
This week's featured YouTube video is the Cruise News Today from Thursday, November 10th. Doug goes over Norwegian Cruise Line testing Starlink satellite internet, MSC Cruises achieving a new booking record, and Bar Harbor residents voting to further limit cruise ships that dock there.