Every week we bring you the latest cruise news stories, articles we've published, our latest Cruise Radio podcast, and our recent YouTube videos.
This week's new brief is dedicated to all the brave men and women who serve our country in honor of Veteran's Day. Cruise Radio thanks you and your families for your service and sacrifice.
Cruise Radio News Brief – November 11, 2018 [Listen Below]
1. Virgin Voyages plans to ditch buffets for a variety of "intimate eateries" on its upcoming ship Scarlet Lady. In a move that has the potential to revolutionize cruise industry dining, Virgin Voyages announced that will cook food made-to-order, reducing food waste and saving on emissions. To learn more about the new dining options, read the full article here.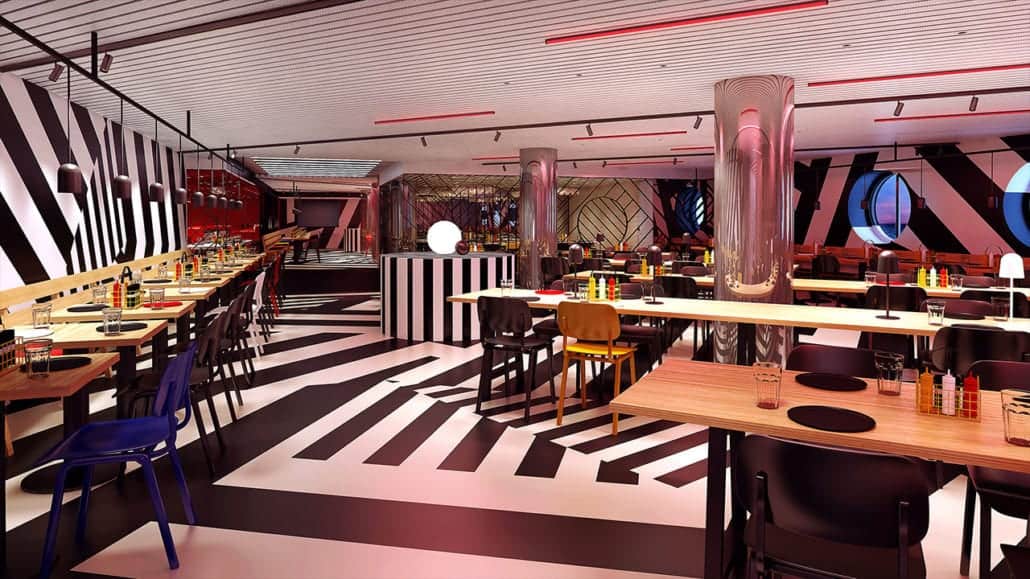 2. Royal Caribbean's newest and biggest ship Symphony of the Seas arrived in Port Canaveral this week, stopping on its way to Miami. The stop marked the ship's first-ever call to an American port after her maiden voyage from Málaga, Spain. The ship will soon celebrate it official inaugural cruise from the US. Read the full article here.
3. Carnival Corporation announced the creation of a new cruise line that will be based in China and called CSSC Carnival Cruise Shipping Limited. The new line will start by acquiring two Costa ships (one by the end of 2019), while two brand new ships will be built in China thanks to a venture with China State Shipbuilding Corporation (CSSC), which is where the new line gets its name. Read the full article here.
4. Carnival Cruise Line raised the price of the WiFi package. The social media plan, by far the most popular, will now start at $6.80 per day (up from $4). The cost of the value plan did not increase, and the premium plan remains the only plan that can be purchased by the day ($25; all other plans must be purchased for the length of the cruise). Read the full article here.
5. Celebrity Cruises' newest ship, Celebrity Edge, has officially left the ship yard in France for her new home in Port Everglades, Florida. Due to arrive on November 19, Edge will spend her inaugural season sailing alternating seven-night eastern and western Caribbean cruises before returning to Europe for a season of Mediterranean cruises. Read the full article here.
Featured Article: Carnival Breeze Trip Reports
Doug is currently cruising on a two-week Carnival Journeys cruise onboard Carnival Breeze. Follow along as he cruises to St. Thomas, Antigua, St. Lucia, Grenada, Barbados, St. Maarten, Tortola, and San Juan. Start the cruise here: Carnival Breeze Embarkation Day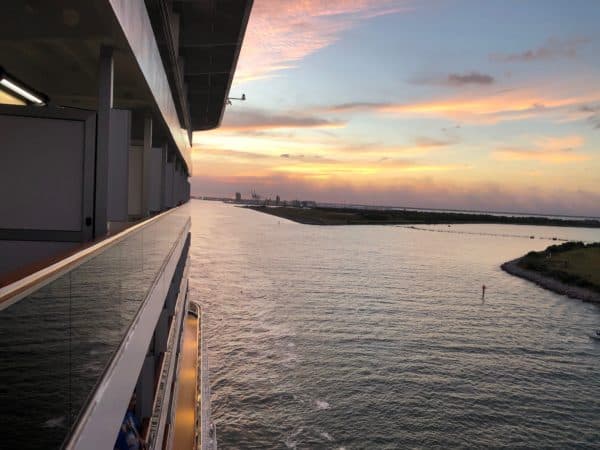 This Week's Cruise Podcast: Carnival Inspiration Review
Lauren recently returned from a three-night cruise on Carnival Inspiration out of Long Beach, California. Sailing only to Ensenada, Mexico, this short cruise still didn't disappoint for food, accommodations, and entertainment. We also hear a review of her purchase of Faster to the Fun as well as the Chef's Table experience on one of Carnival's oldest ships. Listen here.
Featured Video: Carnival Liberty Lido Deck
Wish you could relive that embarkation day feeling? The one where you step on the ship and know it's vacation time? Then enjoy this footage of the lido deck on Carnival Liberty as guests take those first steps out onto the sunny deck to kick off their cruise.