During yesterday's meeting with our butler, I asked if he could bring us a fresh pot of coffee each morning and a couple of the almond croissants. In prepping for this trip, I did a lot of research and the croissants were mentioned over and over again, usually with emojis which bordered on the inappropriate. One taste, and I totally got it. I can already tell that when we're dragged kicking and screaming off this ship, I'm gonna go through withdrawals.
Life Outside the Haven
On dry land, I'm not much of a breakfast person. I'm not really into coffee, which has never been more than a substance in which to dunk my blueberry flavored Belvitas. But after I hit the gym — where I am sure I worked off at least one bite of croissant — Doug suggested we check out breakfast at O'Sheehan's, the 24/7 restaurant best known for its chicken wings. "Hmm," I thought, "I could eat." (It turns out, that's going to be my motto for the week.)
He had a breakfast sandwich and hash browns, I went for a corned beef hash and scrambled eggs. Everything was good — nothing to write home about, but nothing to complain about either. What was most striking to me was just how empty the place was.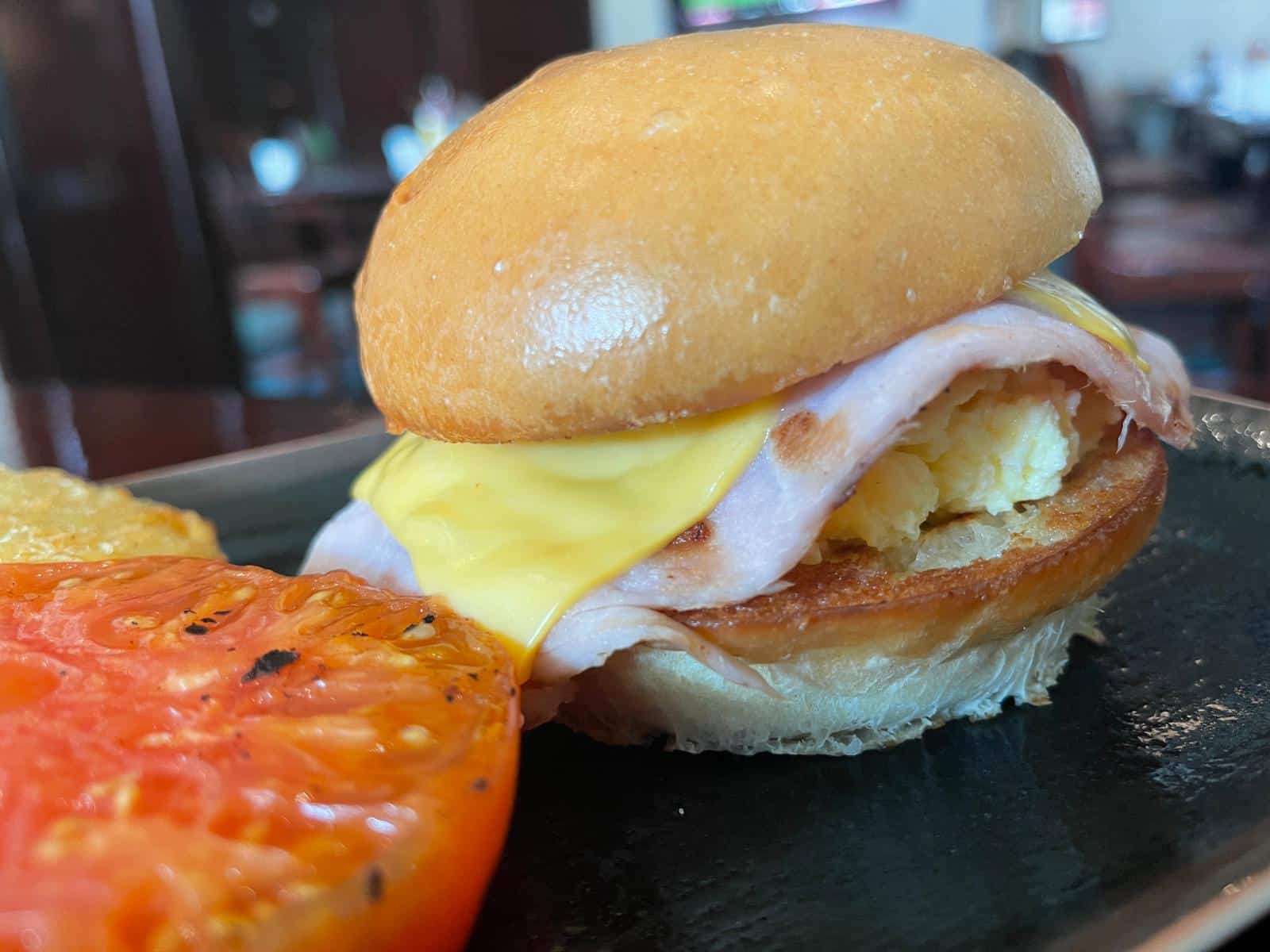 I said yesterday that there are fewer than 1,500 people on a ship which normally carries 4,000. It is definitely noticeable. From relatively empty restaurants (the always-jumping O'Sheehan's was practically a ghost town) to being able to get any machine you want in the casino — including my beloved Lock-n-Links (Diamonds only… Night Life is barely acceptable as a substitute), which are usually tough to jump on.
After breakfast, we wandered around the ship checking out some of the venues. When you head to a place like, say, Syd Norman's Pourhouse at night, when there's a band playing, you don't necessarily have a chance to really absorb the little details which go into creating the atmosphere. For example, in Syd's there's a tambourine autographed by Betty White, not to mention pictures of famous rockers. And the Illusionarium — which was being used that afternoon for Bingo — is so gorgeously themed that, just looking at pictures, it would be easy to mistake it for the work of Disney's notoriously creative Imagineering team.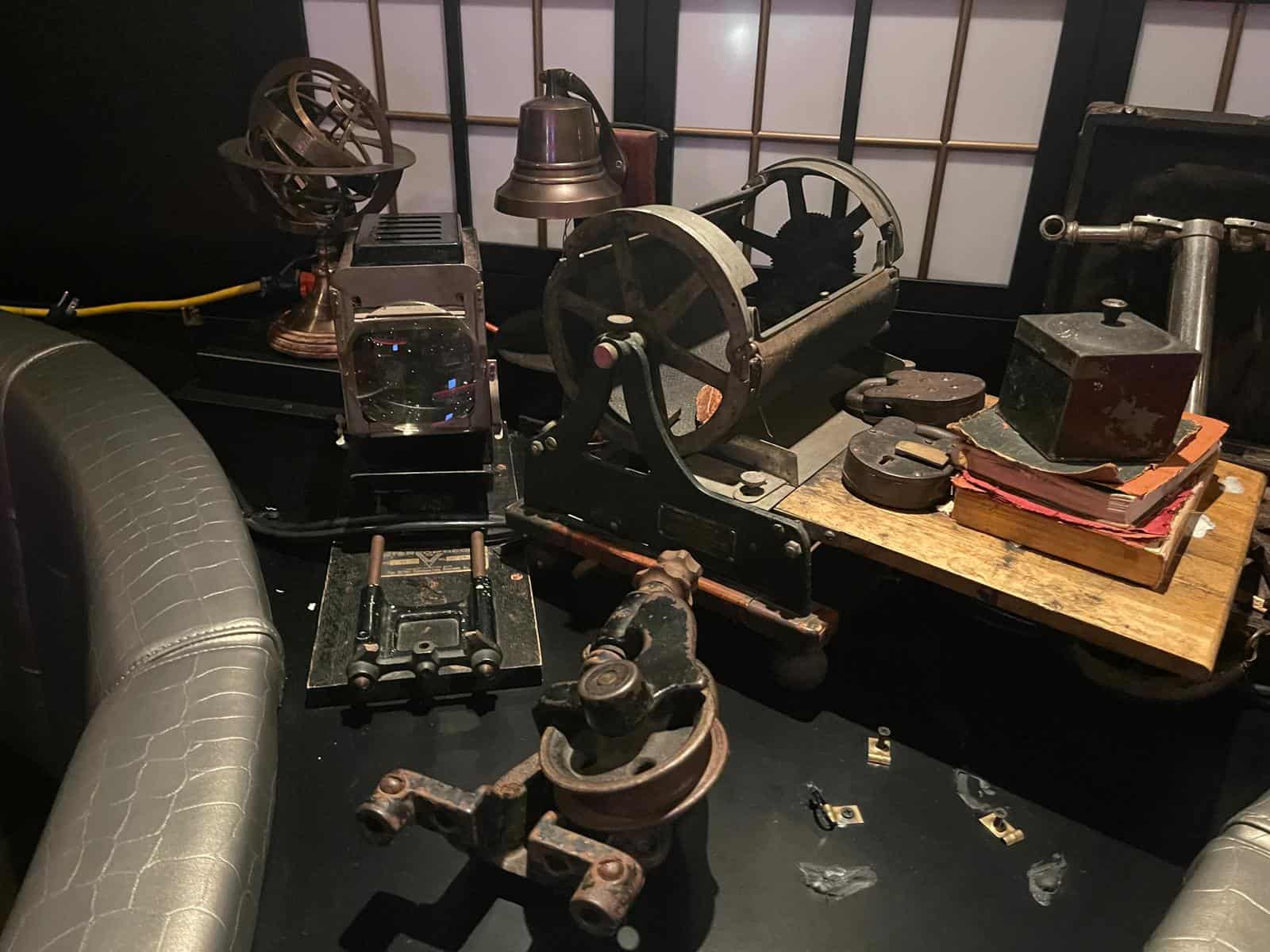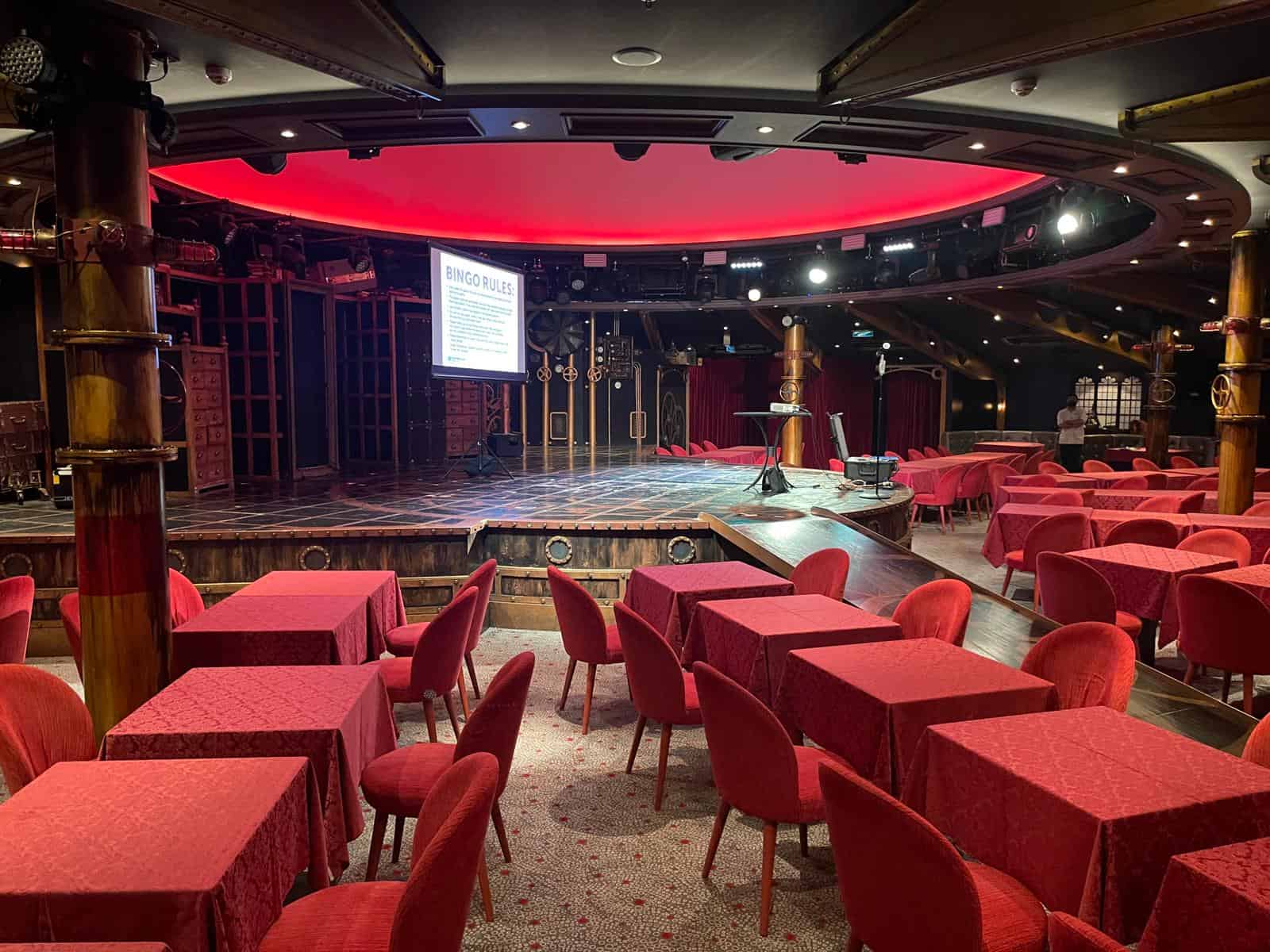 "I Could Eat 2: Electric Boogaloo"
Before long, we were jonesing for a little snack, so we swung by the Raw Bar. This is situated just outside of Ocean Blue, and features a line-up of delicious seafood treats. While Doug went with the seafood platter (which runs $55 per person) for one, I decided to order a few different items. I'm a sucker for small plates or tapas. From the freshest oysters I've had in a while to a sardine bruschetta that was as colorful as it was tasty, everything I got was delish.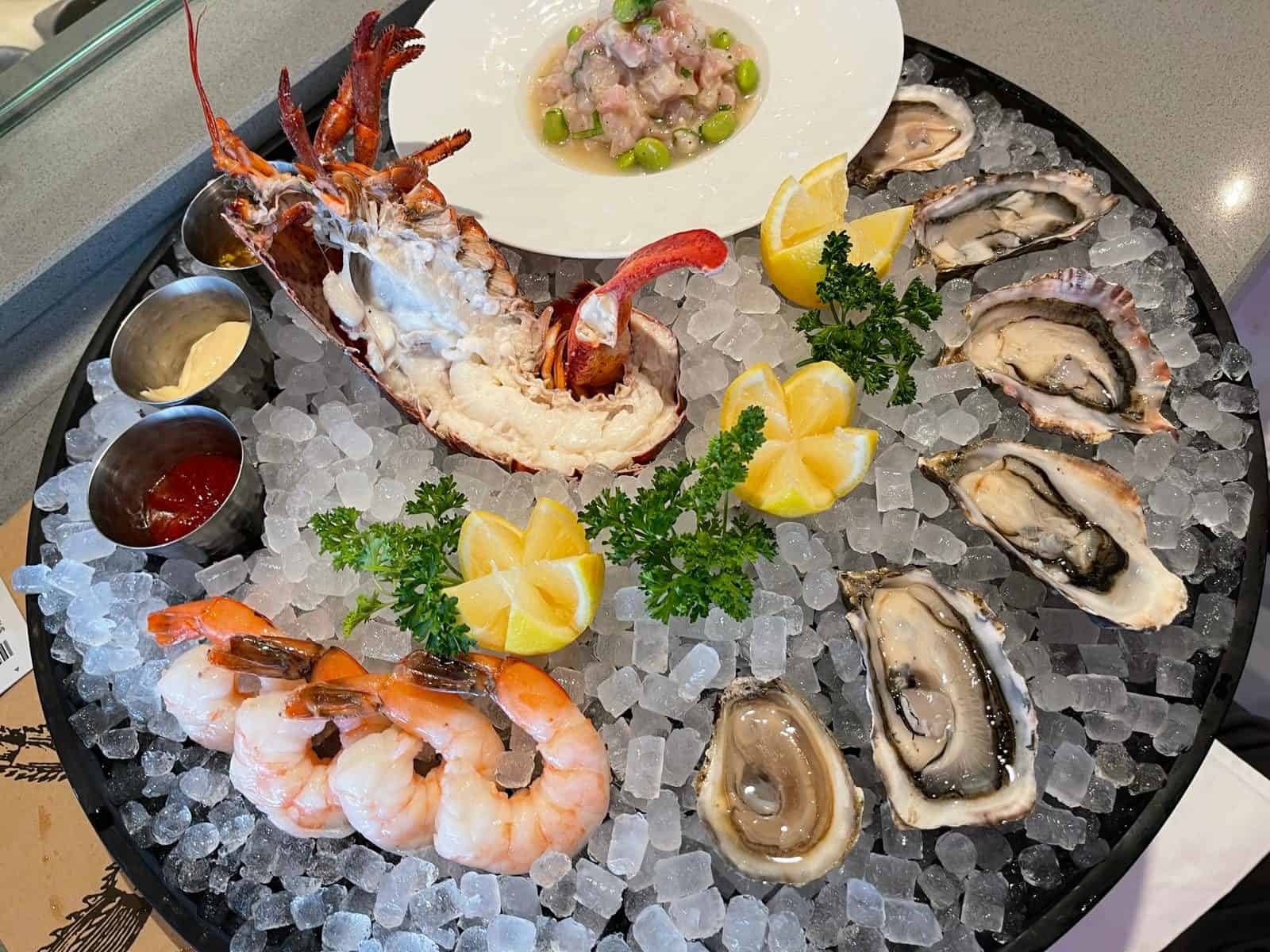 Doug's seafood platter was excellent as well, although the lobster was extremely overcooked. (Only moments before, we'd heard two people down the counter who'd ordered the same platter make that complaint, so it wasn't a one-off thing.) When we mentioned the lobster to the staff, they immediately adjusted the bill, which was great. (Especially since it's not like Doug didn't eat the lobster… after all, overdone lobster is better than no lobster at all!)
MORE: 12 Things to Know Before Sailing Norwegian Cruise Line
Quiet Time
This might sound strange, but one of the reasons I cruise is… to nap. Seriously. It's something I just never really have time to do at home, and there's nothing more peaceful than the gentle rocking of a ship. So after our seafood feast, I headed back to the room to lay down for a quick 20-minute power nap… which lasted three hours.
One of the major perks of staying in The Haven is the bar and lounge at which everyone gathers. And a big reason for that is the bartenders. Lester and Christian get busier than Santa on Christmas Eve, but somehow manage to keep up with everyone's drink needs and give incredibly personalized service. By day two, they knew our names and just how spicy we like our Bloody Mary's. They also put their own spin on much-loved drinks (Christian's take on an Old Fashion is incredible) and will happily craft an original cocktail based on your preferences.
All of this is to say that when finally I woke up, this is where we went for a couple of drinks. When the topic of food came up, I replied — all together now! — "I could eat."
Beef: It's What's for Dinner
We headed to Cagney's — the steakhouse — for our reservation. We were a little early, but figured we could have a drink at Prime Meridian — the great spot located right between Cagney's and Moderno, which is perfect for just this thing — but there was no wait. I went with oysters rockefeller, Caesar salad, and prime rib with truffle fries and onion rings.
Doug opted for the baked (not French) onion soup, a tomahawk steak (which was a $30 up-charge) and two sides which were way healthier than mine but also went untouched because the steak filled him nearly to the point of bursting. It was a very, very good meal which left us once again skipping dessert.
A little side note: I'm not sure if it's because the ship is relatively empty or what, but I've noticed a lot of… how to put this? Really loud people. For example, as we were eating dinner, a woman seated nearby was loudly complaining — to the waiter, manager, staff and random strangers — about anything and everything. Later, she got on the phone with someone and began having a very loud conversation, both sides of which we could hear because she oh-so-helpfully had the other party on speakerphone.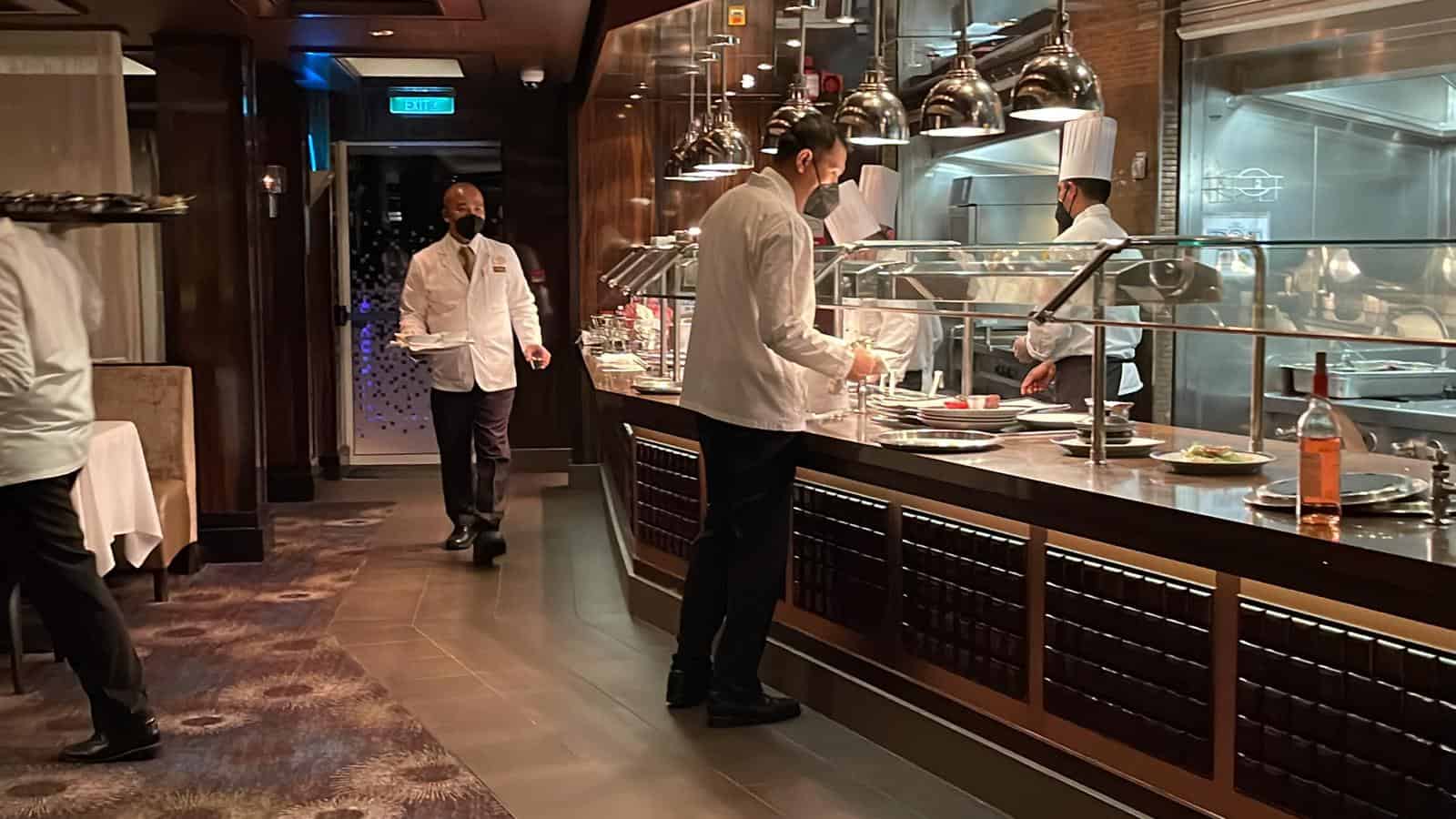 This same thing happened during one of our meals in The Haven. People at two adjacent tabes were having a very loud conversation (some of which was kinda unappetizing, truth be told), shouting back and forth to each other. There was a time when this would have really bothered me. Like, to the point of ruining my meal.
But I've learned over time that at some point, we're all the people at the next table. The ones who are too loud or too boisterous or too drunk. We don't mean to be, we just become that person in that moment. While that behavior once would have set my teeth on edge and ruined my night, I now just smile and think, "Hey, they're having an awesome time. Good for them." And I hope that when I'm that person, those around me do the same. Live and let live, right?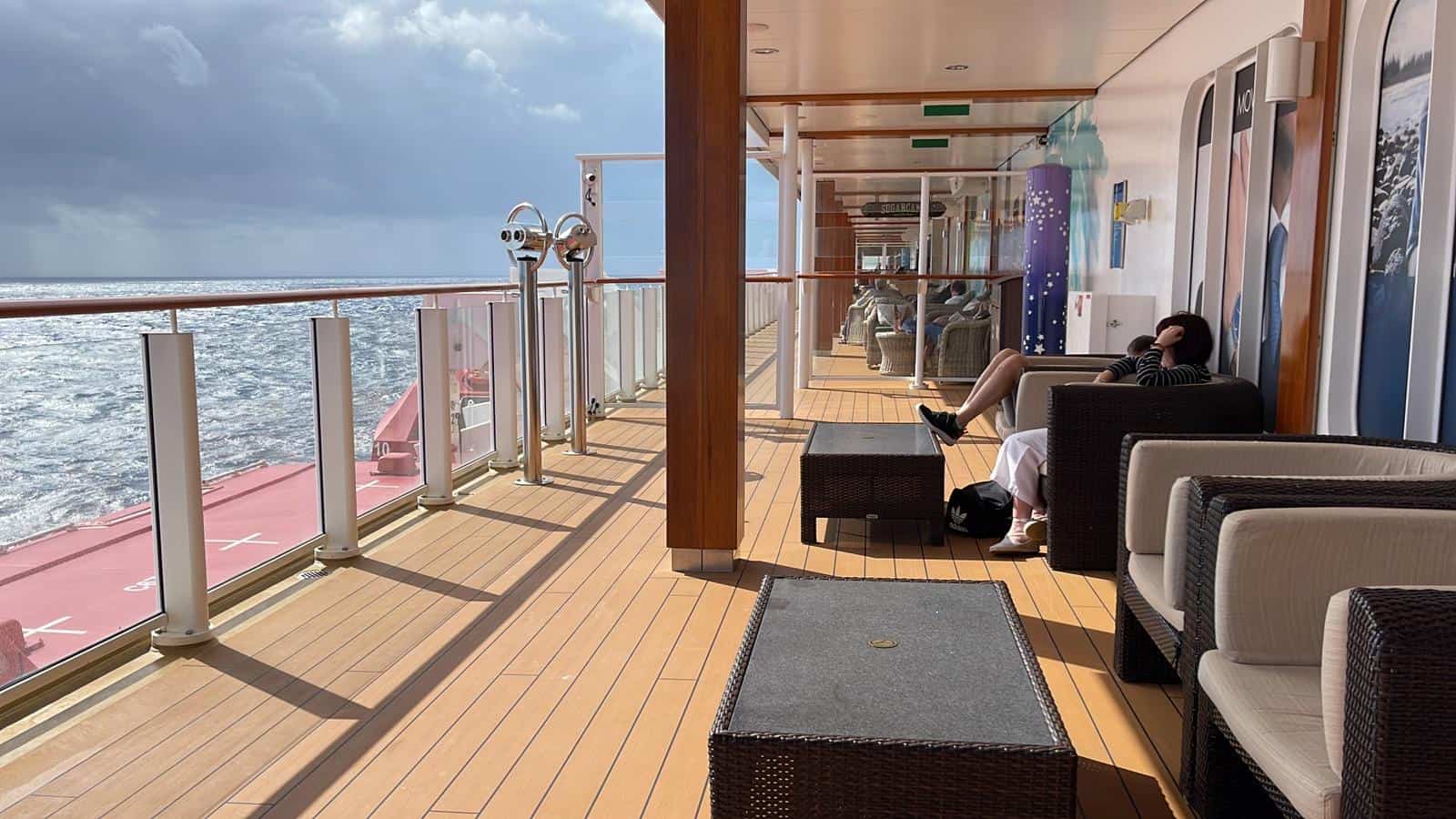 Nap? What Nap?
What to do next? There was music playing! Drinks were being poured! The casino was jumping! Turns out eating approximately three pounds of meat between us made for two very well-fed guys who were ready to paint the town red. And by "paint the town red" I mean collapse from having eaten too much.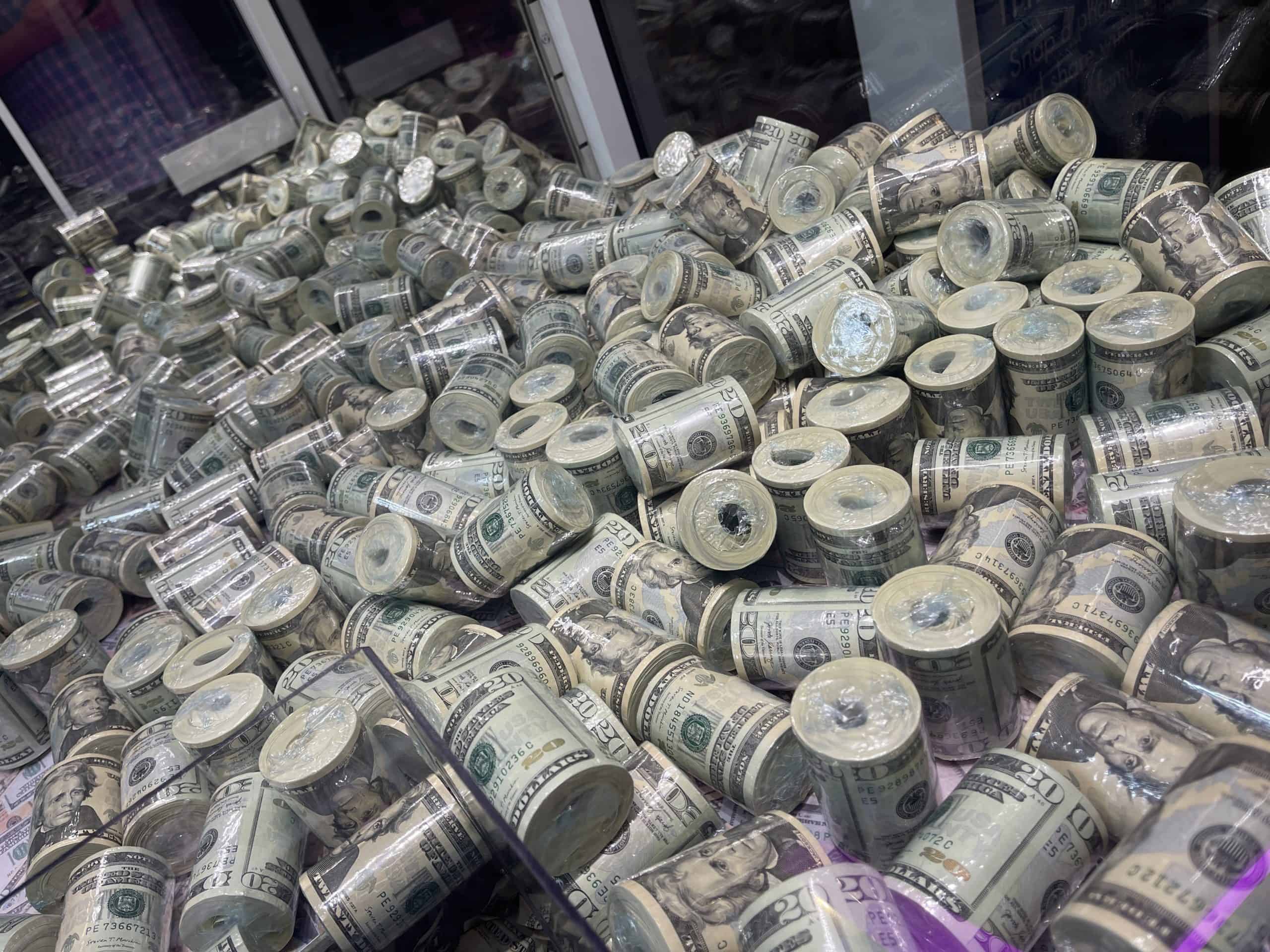 Sure, I went to the casino for a while, but my efforts were half-hearted at best. You know those nights where you're just not feeling the vibe, and the casino feeds off of that, taking your money? That's how this was, so I called it quits. After all, I could always just roll the money I didn't spent tonight into tomorrow night's gambling fund, right?
So I thought. But that was definitely not how things played out. (How's that for a cliffhanger?)
Read my other Norwegian Getaway trip reports: