[su_desk_page gambar1="media: 107642,107643,107644,107645,107646,107647,107648,107649,107650,107651,107652,107653,107654,107655″ gambar_utama="https://cruiseradio.net/wp-content/uploads/2018/07/Triumph-Deck.png" gambar_default="https://cruiseradio.net/wp-content/uploads/2018/07/Triumph-Deck-1.png"]
With a "Great Cities of the World" theme, the Carnival Triumph takes you on a Caribbean vacation with distinctive international flair onboard. Fabulous décor inspired by destinations like London, Monaco, Hollywood, Rome, and South Beach set the stage for you to be transported to your best cruise vacation yet.
Sailing from New Orleans, the Carnival Triumph offers 4- and 5-night sailings to Mexico, calling on Cozumel and Yucatan (Progresso). Mexico's island paradise,  Cozumel, offers sun-soaked activities, stellar snorkeling, tasty treats, historical wonders and more. Yucatan (Progresso) offers journeys from the beach to the jungle to ancient Mayan ruins and back.
Drink the best of the Caribbean at the popular BlueIguana Tequila Bar and RedFrog Rum Bar. Eat the best of the Caribbean at the BlueIguana Cantina, home of the taco bar with all the fixings. For a more American dining flair, sidle up to Guy's Burger Joint and partake of the burgers (don't forget the special sauce) and fries. For the freshest in seafood, check out the catches at the Seafood Shack.
Still a bit thirsty? Head inside and experiment with something new at the Alchemy Bar. From classic cocktails to your own personal creation, these mixologists can mix up the right concoction just for you.
Looking to try something different or unique onboard? Spin down the Twister water slide, embrace your inner kid at the Underground Tokyo Arcade or big kid fun at the Monte Carlo casino, relax your worries away with a treatment at Spa Carnival, catch a movie outside with Dive-In Movies, sing along at the Big Easy Piano Bar, win big at BINGO, or laugh yourself silly at the Punchliner Comedy Club.
For your junior world travelers, it's all right there in Camp Carnival.  Camp Ocean welcomes 2-11 year olds with open fins for activities, entertainment and even a bit of ocean education. From 12 to 14 years old, Circle "C" puts the cool in the Caribbean with dance parties, games and more. Club O2 serves up the right kind of fun and activities, including music, movies, games and pool parties, for 15 to 17 year olds to have their own best vacation ever.
Anywhere in the Caribbean, or the world, the Carnival Triumph delivers big fun, food, and destinations.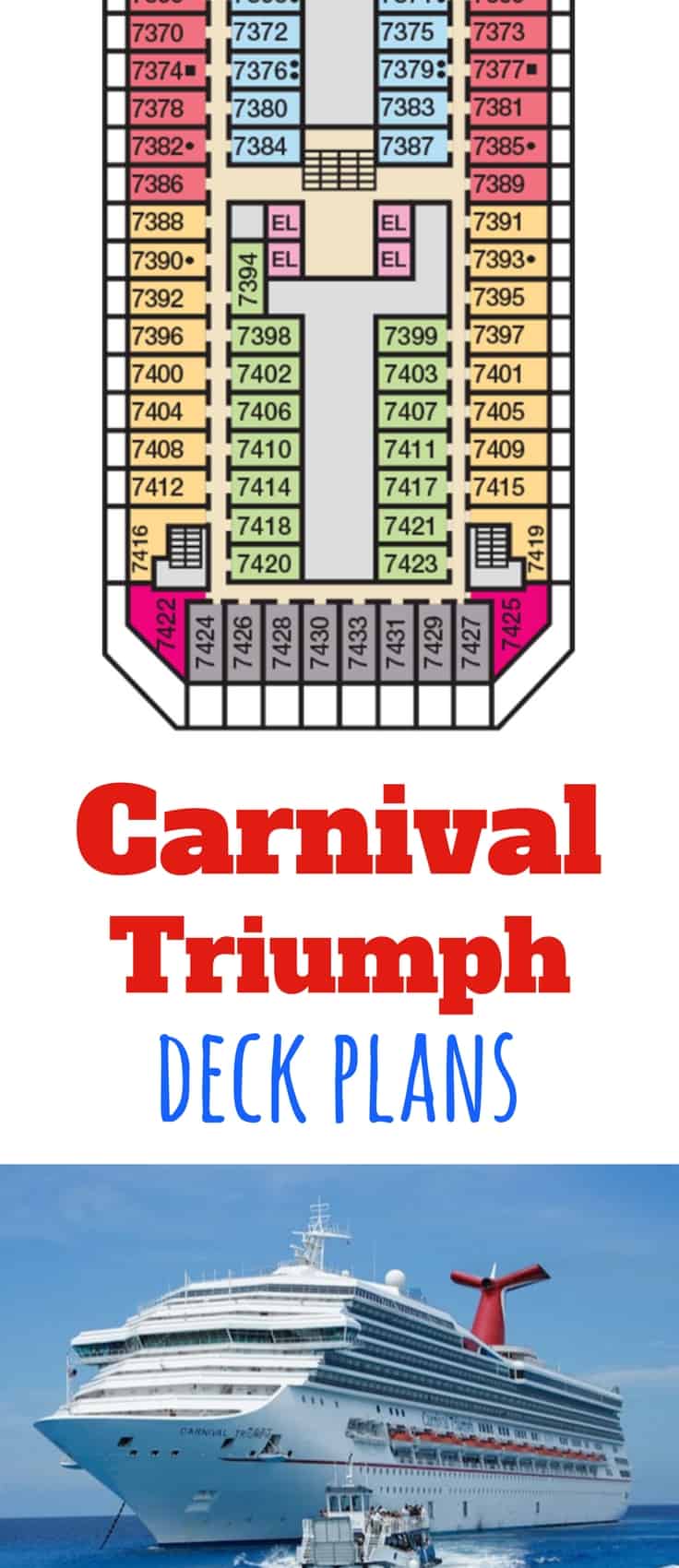 SaveSave