So, what is there to do for cruisers on Celebrity Millennium, now sailing Caribbean voyages from St. Maarten? If you go, what about entertainment? What onboard shows and activities are offered? 
Group member Susan J. Young, a travel writer, sailed on Celebrity Millennium last week and talked with guests who attended many entertainment programs and shows. She provides feedback from two of them. She's also provided a "snapshot look" at what's available on the ship for cruisers to do throughout the day.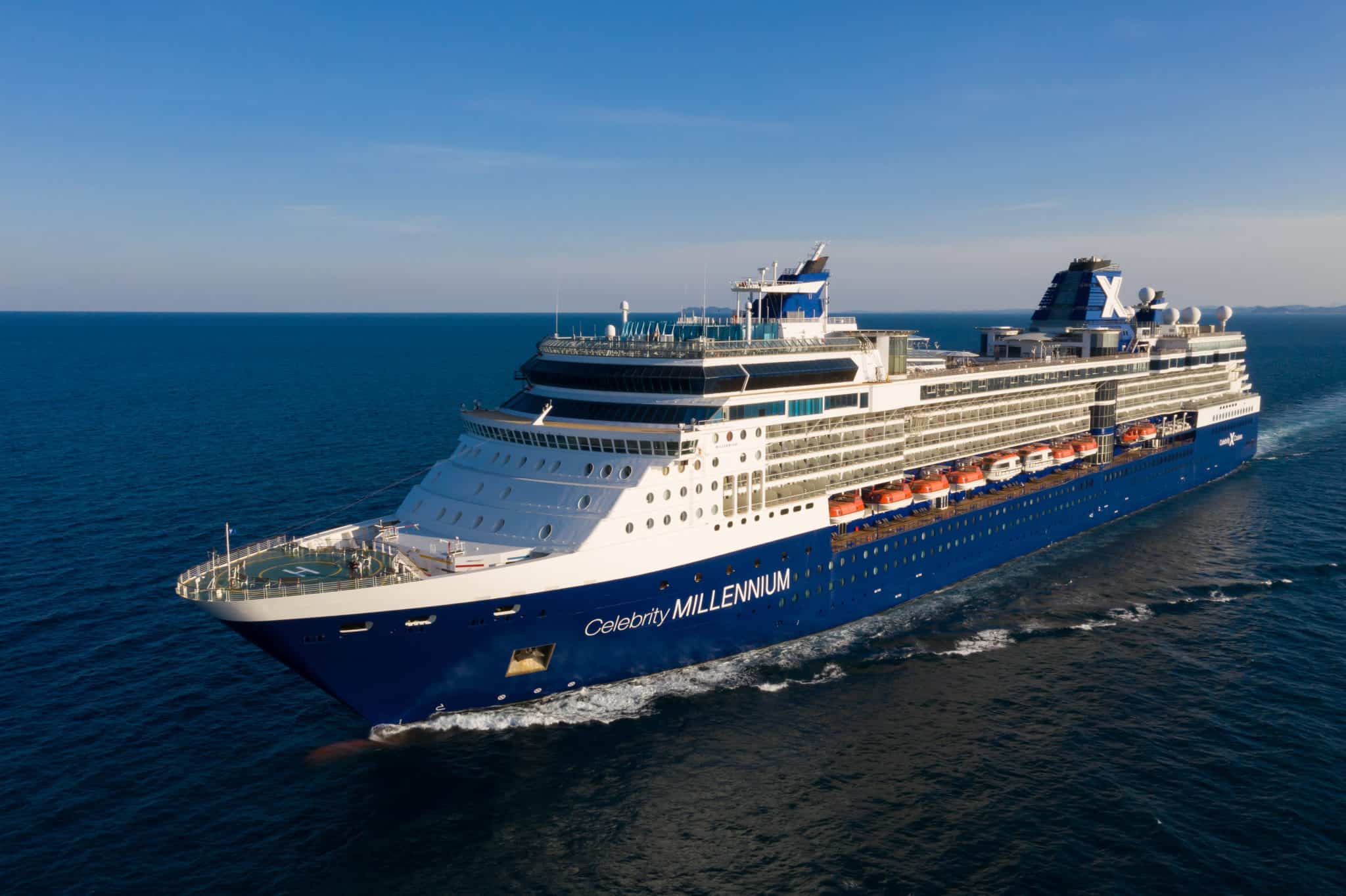 It's Show Time!
If variety is the spice of life, you'll find it on Celebrity Millennium. "The entertainment onboard varies from Cabaret to Broadway, and the Motown music is amazing," says Michael Consoli, travel advisor and franchise owner, Cruise Planners, Roswell, GA, who sailed on my cruise through the Caribbean.
Top-Notch Productions & Headliners
Most notably, both Consoli and Joelle Delva, vice president of operations, Dream Vacations, CruiseOne, and Cruises Inc. (who also sailed on Celebrity Millennium last week) absolutely raved about the theater shows, specifically "Uptown."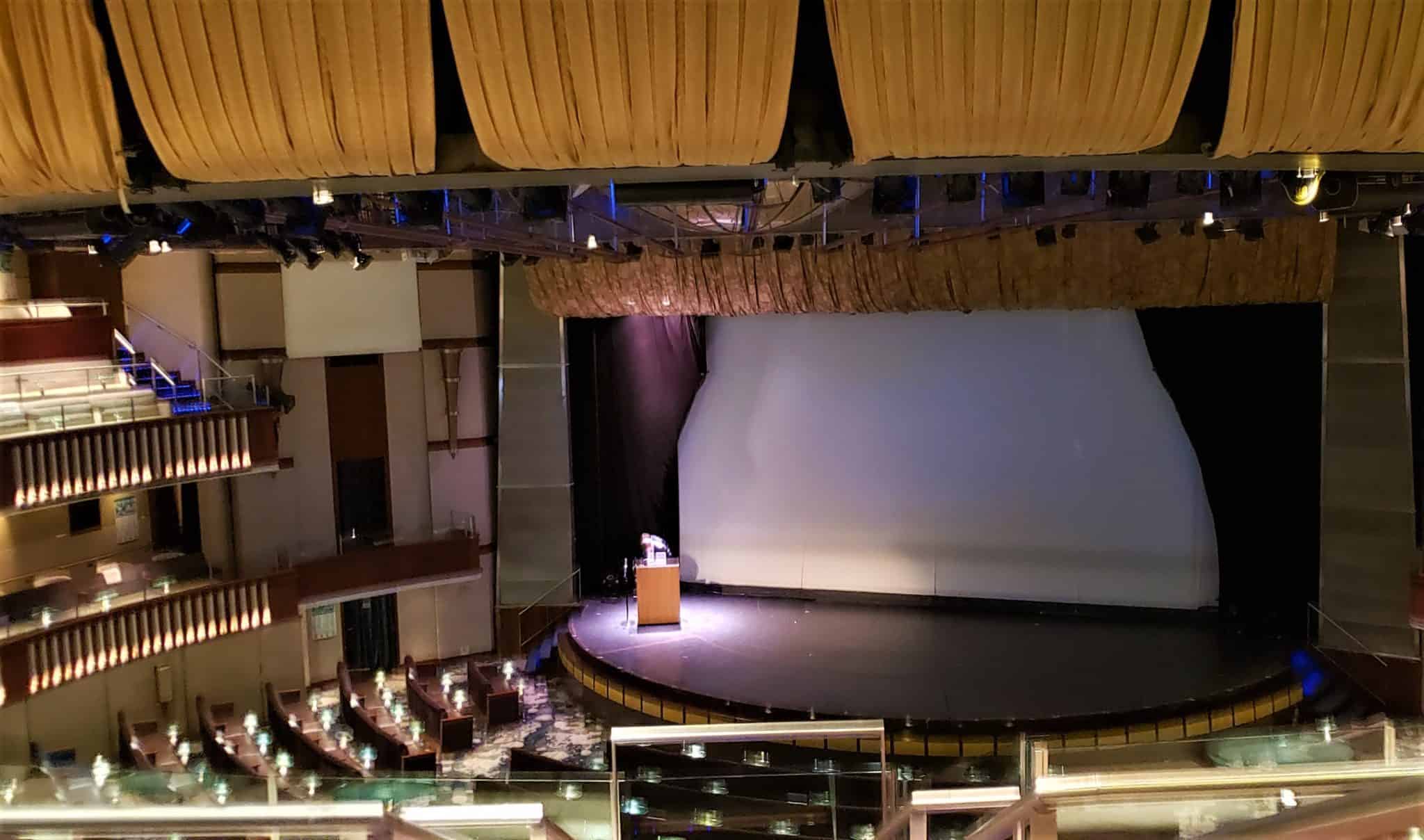 Presented at 7 p.m. and 9 p.m. in the ship's elegant, large Theater on Decks 4 and 5, Uptown is set amid a New York City backdrop, focuses on soul and rhythm and blues, and stars three young male leads that both Consoli and Delva raved about. 
"The performers of Uptown were outstanding," Consoli tells us, while Delva loved the "fabulous harmonies." She describes Uptown as "energetic, electrifying, and emotional," noting that the audience was on its feet for a double standing ovation. 
Other nightly theater shows on the theater line-up include "Elysium," "Touch of Shine," and "iBroadway," as well as separate performances — in the case of our cruise, at least — by singing powerhouse and Las Vegas headliner Savannah Smith and saxophonist Tommy Proulx, famed for his pop, hip-hop, and R&B instrumentals. 
Late-night comedy on our cruise was delivered in the theater by Comedian Ralph Harris, a finalist from NBC's Last Comic Standing, and previously on Celebrity Family Feud with Steve Harvey. Just keep in mind that performers that you'll see on future cruises will vary by specific sailing date. 
Entertainment Throughout the Ship
"Highlights for me were the amazing lounge singers who entertained in various venues including the Retreat Lounge and pool areas," Consoli emphasizes. He also liked the "Motown Party with the Cast of the Millennium" in the Sky Lounge. 
Music certainly flows from multiple lounges and other public spaces. Some guests will sink into comfortable chairs to listen to "Strings by the Sea" with the Blackwood Duo, others will enjoy "Coffee and Songs" with Michael Redden, while some will relive their high school and college days listening to "90s Tunes with Drake and Lara." 
Personally, I'm a big Bob Marley fan (and so was my 92-year-old-mom!) so one good option for that musical interest is "Bob Marley Classics with Alx," which was offered poolside at 3 p.m. Celebrity Millennium's entertainment team also serves up a Caribbean Steel Drum performance (I must admit that I never tire of that sound on a tropical weather cruise). 
Alternatively, "Martini Vibes" gets underway with DJ in the Deck 4 Martini Bar at 5:30 p.m., or night owls can relive the "Soaring 70s" with DJ Miguel in the Sky Lounge, starting at 10:45 p.m. And the list of musical options goes on…
SEE MORE: Cruise Ship Photo Tour: Celebrity Millennium
Activities Galore
Dance, Dance, Dance
On many mornings, cruisers head for Sports Deck 12 for the active "Fun & Fit Dance Class," while on certain afternoons, a "Fun Dance Class" also unfolds pool-side — hosted by the ship's cruise director or the activities team.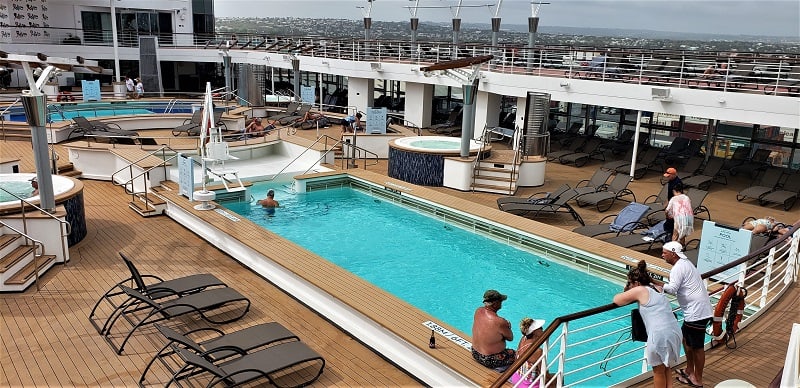 In addition, the line offers a "Solo Ballroom Dance Class." For a battle of the generations, kids accompany their parents to [email protected], the children's club, for a "Parents versus Kids: Just Dance" outing. 
As for dancing in the evening, at 7:45 p.m., guests were treated to "Dance the Night Away" with Lucky Band in the Grand Foyer, or on another night, "Disco Party," featuring Magnifica went "live" at the same time in the same place.  
To me, however, nothing reflects unbridled fun as much as putting forth your best dance moves in public while, at the same time, people in the lounge where you're doing that hear absolutely nothing so they're chuckling away. Such is the case with Celebrity's "Silent Disco Party," which unfolds in Deck 11's Sky Lounge. Passengers dance to pulsating music that only they hear via headphones. Guests can choose from three channels of music – 60s and 70s, 80's and 90s, and the best of today's new music.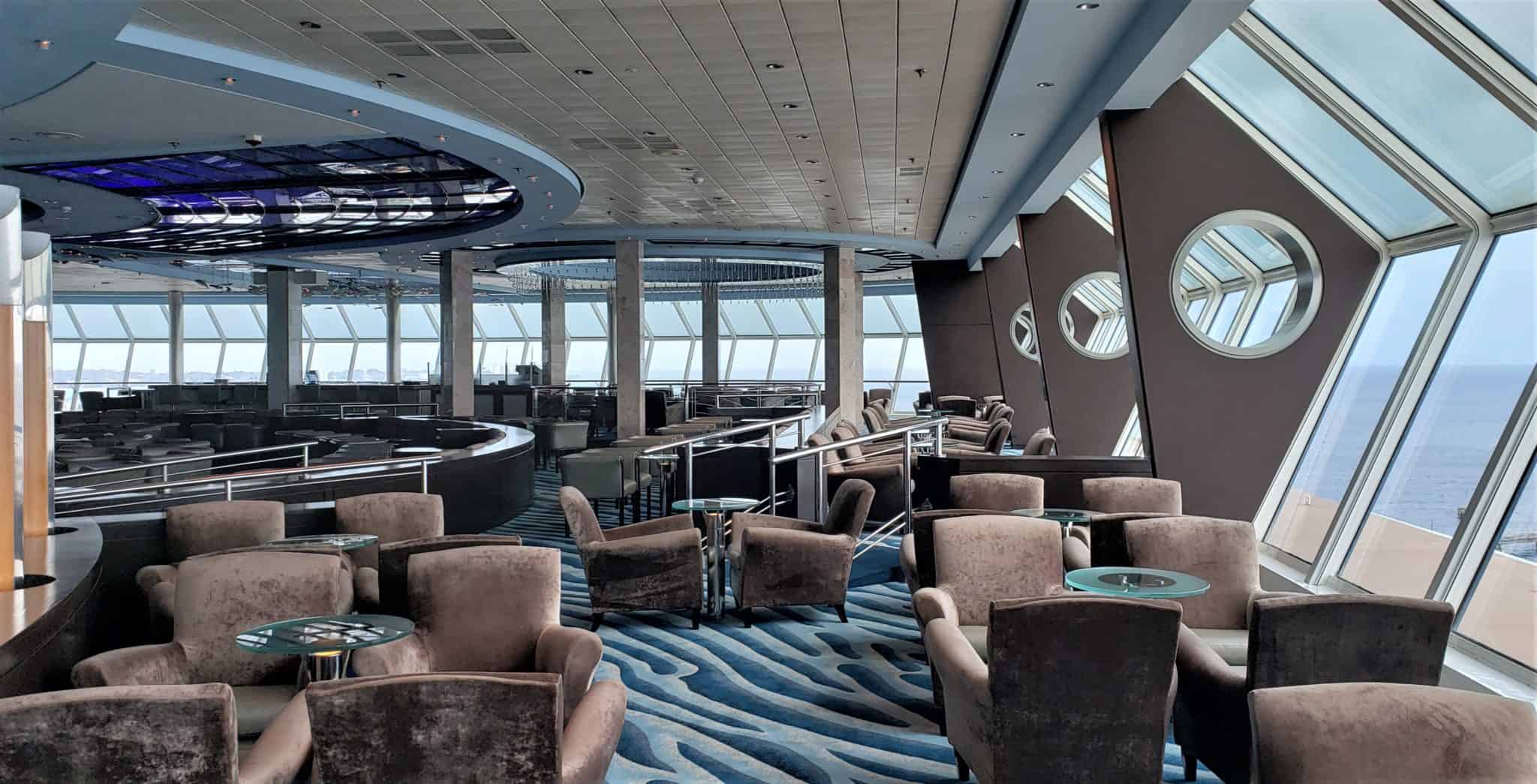 Karaoke and Singalongs
Yes, karaoke fans, you can pick your favorite song and perform, most often in the Sky Lounge. One night there was "Karaoke," another night "Live Band Karaoke with Magnifica." Teens too might grab a mic and sing during the "Teens' [email protected]: Karaoke" program; it kicked off at 10 p.m. one night at the X-Club on Deck 11.
One night at 10:15 p.m. in the Sky Lounge, Celebrity also offers an "Abba-Mania Sing-Along Party," where guests can sing the popular words and tunes of the popular Swedish group's top-selling hits. Can't remember or don't know the words? No worries, they're projected onto the lounge's big screen. 
Enrichment
On sea days, many guests enjoyed the "Beyond the Podium" enrichment presentations, which vary by cruise. On our sailing, they included "Explorers of the Caribbean," "Islands in the Sun: Barbados and St. Maarten," and "Great Ships of the Seven Seas," all presented by Eric Ball.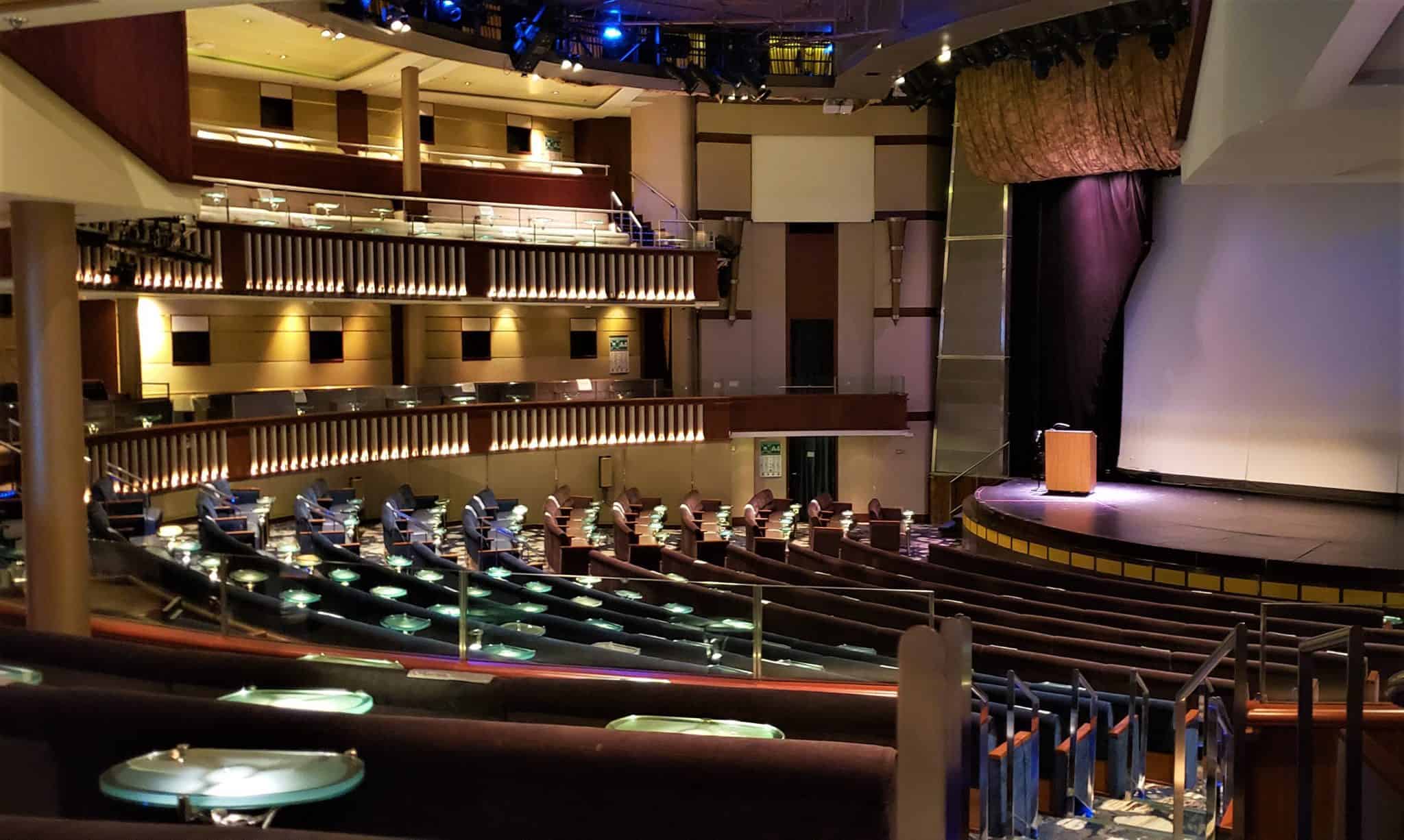 On our cruise, fans of the TV series CSI were thrilled to head for the ship's theater and listen to tales of real-life forensic science by Norma Hollender-Celico; she presented such topics as "The Fascinating World of Forensic Science," "Signatures at the Crime Scene," and "CSI: Hollywood versus Reality." 
She also talked about two high-profile criminal cases  — "Ted Bundy: Serial Killer" and "The Strange Life and Death of JonBenet Ramsey." Typically, enrichment speakers will vary by sailing. 
Working Out Afloat
Not surprisingly, the Fitness Center on Deck 10 was the place for the bulk of the fitness-focused activities such as "4D Workout of the Day," "Ryde," or "The Hiit" (high-intensity interval training) — the latter two with music sets and at an added charge.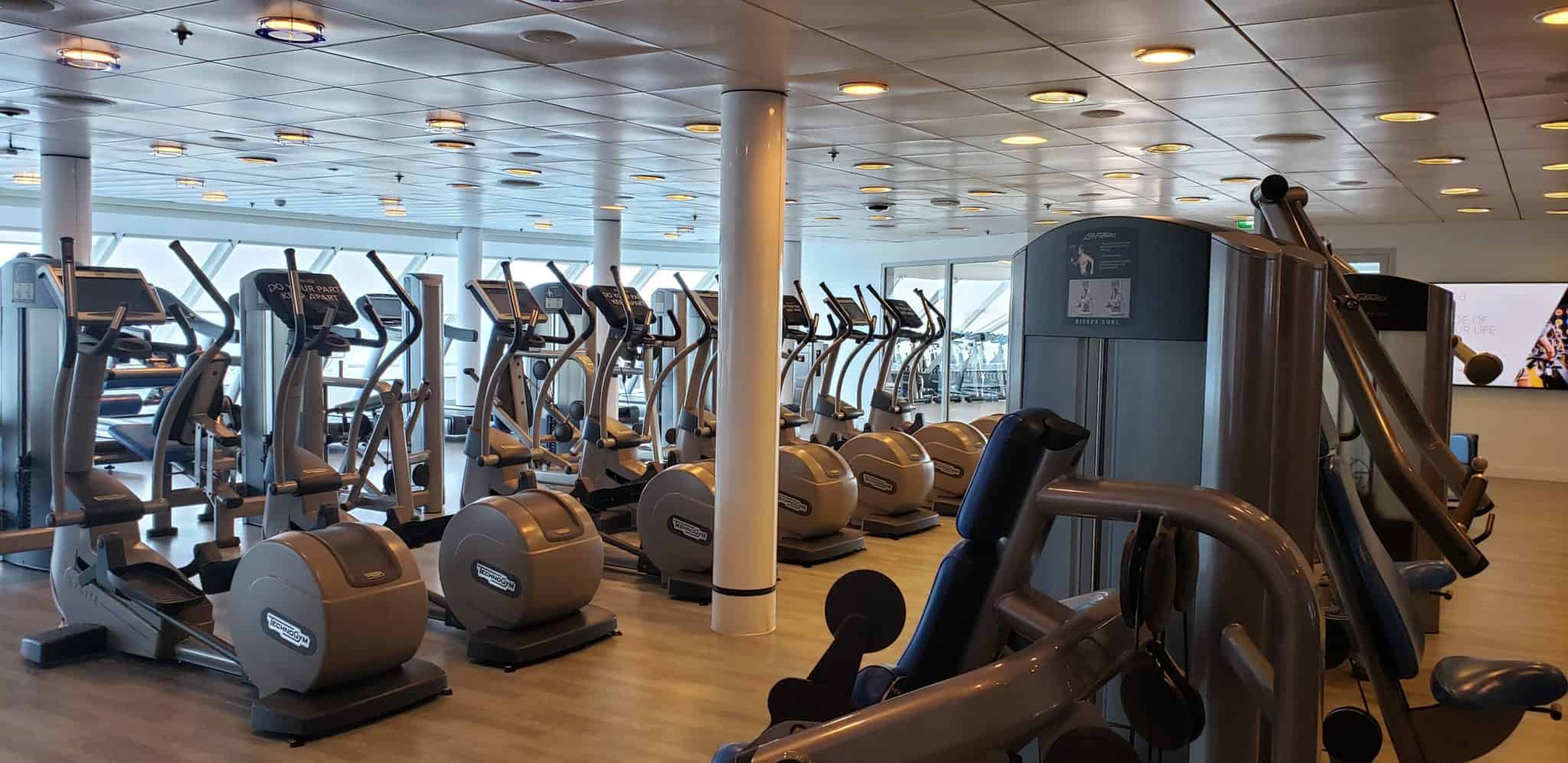 Also in the Fitness Center, guests can choose to take "Pure Form Yoga," learn about "Relieving Back Pain," or get a free posture analysis. One program that many of us — myself included — could certainly use is "Secrets to a Flatter Stomach" (well, especially after a week aboard Celebrity Millennium, eating our way through the ship and enjoying every moment).  
Outside the gym area, other fitness choices include "Aqua Aerobics" at the pool or a game of hoops or soccer shoot-out on the Sports Deck (Deck 12).
Fun For Junior Cruisers
[email protected] fields a range of supervised activities for children and teens including counselor-led activities, games, and other diversions, and such "family time activities" as Family Bingo, a Family Photo Hunt, and Family Xbox ONE Playtime.
On our cruise, there were eight children in the younger children's facilities, so we weren't permitted to see those spaces. But the [email protected] counselor did show us two areas, including the teen club. Teens 13 to 17 are less restricted in the access process at the club and the counselor said they simply enjoy "hanging out," socializing with peers, or playing music, games, or Xbox.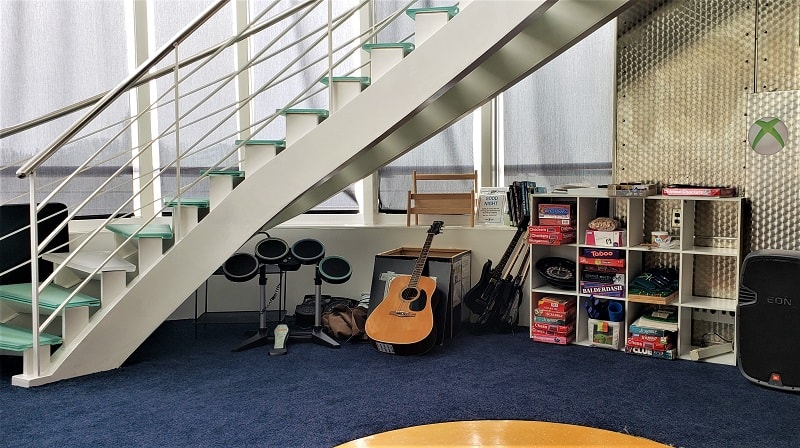 That said, among the scheduled activities on the Celebrity Today programs for teens are a ping-pong tournament, karaoke, Xbox One FIFA Tournament, "Survivor Challenges," "AEA: Airplane Design Contest," and more. Teens also have some late-night (10 p.m.) activities designed just for them including "Late Night Mingle" or "Teen Team Game Night Challenge."
Indulging Your Artistic Flair
Want to learn something new or explore your artistic side? I liked that the Art Hour, often mid-day or early afternoon, focused on everything from "Watercolor Painting" and "Origami" to "Adult Coloring," and "Scrapbooking," and "Paracord Bracelet Making."  
Art available for purchase is also displayed in the ship's Art Gallery on Deck 4. Activities there include an "Art Collectors Appreciation Reception," "Pop Art: Romero Britto Exhibition," "Picasso Museum Exhibition," and "Old and Modern Masters Exhibition." The usual art auctions are also on tap including a Champagne Art Auction in Rendezvous. 
Games & Trivia
Cruisers can compete in everything from an Xbox Sports Challenge to a pub quiz with five different rounds of questions including a "picture round" and a chance to become Pub Quiz Champions. Other fun diversions are "Famous Landmarks Trivia" or "Flags of the World Trivia" in the Sky Lounge. 
How about a poolside bean-bag-toss competition, table tennis challenge, or golf chipping competition poolside? Competitions abound — there's everything from Motown Music Trivia to horseshoes and archery. 
Wine Tasting
It's fun to taste different wines from different global regions. For example, cruisers can taste a selection of wines chosen by the Cellar Master. Ask the sommelier for details, as fees apply. Wine tasting sessions in Cellar Masters on our cruise were "Viva Italia," "Tour de France," and "Two to Tango."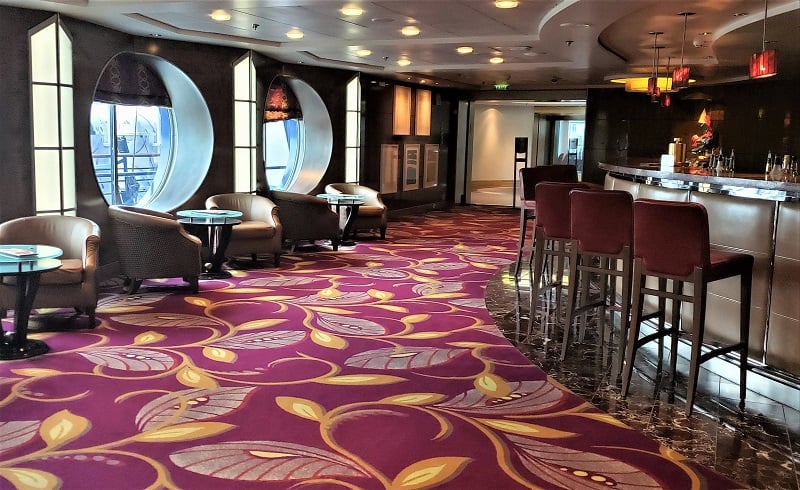 More Activities
In addition, guests could learn something new with "Tech Tips," slip into a Zen mood with "Audio Guided Meditation" on the Rooftop Terrace, explore via a digital scavenger hunt, or smell fabulous by trying on the fragrance of the day (Chanel Gabrielle) at the Beauty Shops on Deck 5. 
One afternoon, cruisers might find "An Intimate Afternoon of Magic" on the schedule, as we did on our cruise with Master Magician David Gatti, or they might head for the new Effy Hematian Boutique on Deck 5 for complimentary champagne and a buyers' prize raffle.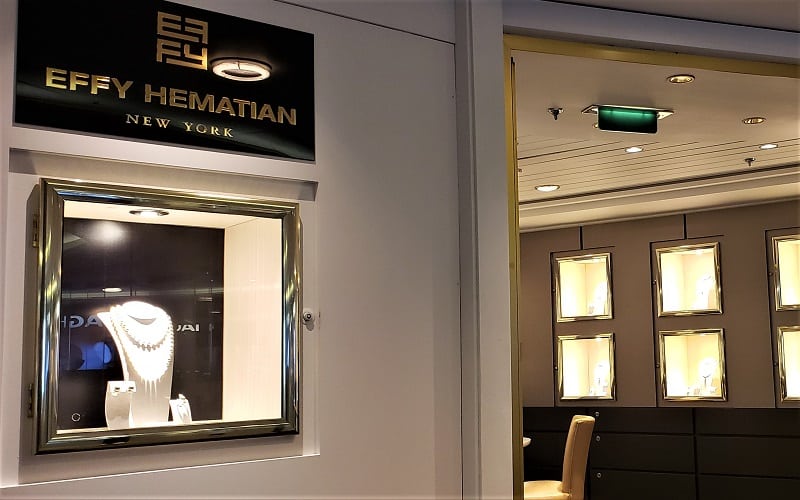 A "Ladies Pamper Party" in the Spa on Deck 10 provides an opportunity for a free collagen skin treatment, eye zone puffiness, dark circle treatment, and more with exclusive discounts for all in attendance. 
Cruisers can also gather their family or friends for a portrait to last a lifetime; visit the Photo Gallery on Deck 4.
On sea days or after sailing from a port (when the ship reaches international waters), the Casino heats up with such promotions/activities as "Lucky Seven Night." And let's not forget pool play, soaking in a whirlpool, or taking a walk around the upper pool deck to soak up some rays — also popular with many die-hard cruisers. 
Big-Screen Movies
While it's nice that staterooms and suites have many complimentary movies for guest viewing, there's nothing like seeing a good flick on a big screen. Celebrity Millennium's guests can head to the Rooftop Terrace on Deck 12 for Rooftop Movies (in the afternoon) or Movies Under the Stars (after dark).
Among the movie titles on the big screen during our sailing were: "Mulan," "Pirates of the Caribbean: Dead Men Tell No Tales," "News of the World," "Fool's Gold," "Wonder Woman," "Barb and Star Go to Vista Del Mar," "Into the Blue," Boogie Wonderland," and "The Mauritanian," among others.
I'm still eyeballing the activities and entertainment options in my Celebrity Today programs – even now after I've been off the ship for several days. It's so special, considering the halt in most cruise operations throughout the past year. I just like looking at the programming options. 
From Consoli's perspective, "Celebrity has shown that cruising is back, given the varied entertainment for all tastes and all ages." I couldn't agree more.
By Susan Young
Don't miss the previous Celebrity Millennium trip reports:
Don't miss the other Celebrity Millennium trip reports: