Travel writer and group member Susan Young sailed on Celebrity Millennium last week during its inaugural voyage, sailing roundtrip from St. Maarten. She's provided insight about the experience all week, and here's her final report.
As Thursday arrived during my week-long cruise on Celebrity Millennium, sadly the voyage was nearing its conclusion. I truly had a fabulous time on this cruise and, most of all, was "SOOOoooo excited" to be sailing on the high seas once again.
But all good things must come to an end, they say. Here are a few tidbits about the last few days on the ship, disembarkation, transfers, and the airport.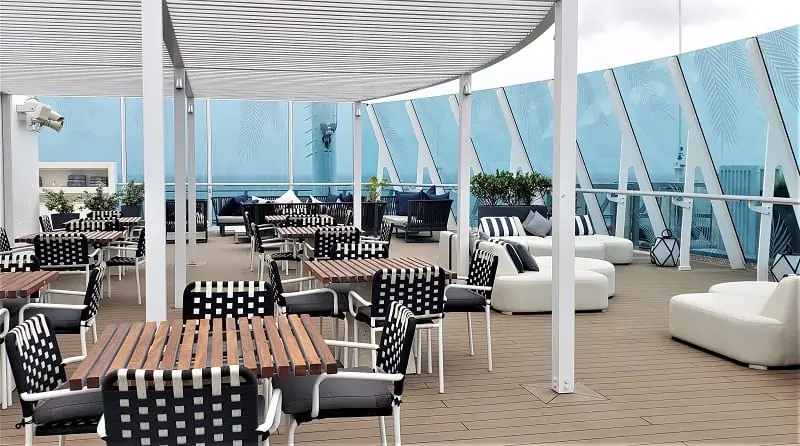 Pre-Departure COVID-19 Testing
Earlier in the sailing week, every guest who needed a COVID-19 test prior to departure (for entry back into the US or another country) received notice that it was time to pick a time for that test – provided onboard by Celebrity Cruises at no charge to guests.
Some 200 guests scheduled their test for Thursday, the other 400 or so picked a Friday time, myself included. At the appointed hour, I sauntered down to the Deck 3 testing area. Overall, it was incredibly efficient and quick – a smooth process.
Two healthcare workers checked me in, and then I was directed to one of the many individual testing stations around the room.  I blew my nose in a tissue, the technician put a swab up both nostrils, and presto, it was over.  Guest flow through the testing area was one-way, so passengers entered one way, exited another.
I was in and out in a flash. Celebrity and its health provider not only had a good plan for this testing process but, more importantly, executed it extremely well. Others in my group had similar opinions.
Within the hour, I then received notification on my phone of the antigen test result. Thankfully, I was negative. Two vaccinated guests who took this routine test the previous day tested positive. They were isolated, taken care of by the ship's medical team, and contact tracing was done.
But the good news was that those 60 people identified via contact tracing who were isolated on Thursday night were later released as they all tested negative. In addition, all other guests too tested negative.
One nice thing was that Celebrity printed out a copy of that negative COVID-19 test – needed both to enter St. Maarten and to re-renter the United States – and delivered it to our stateroom or suite door in the evening, while we were at dinner.
When you get this copy, keep it with your passport and other important documents and have it handy to show officials on the day of departure. I was asked for it several times.
If you're wondering if a traveler departing the ship after their cruise is over has to again bring the preauthorization form from St. Maarten to enter the country (as I did to enter the country on boarding day),  the answer at the time I sailed was "no," per both guest services and the concierge's desk. I was told the ship "handles that."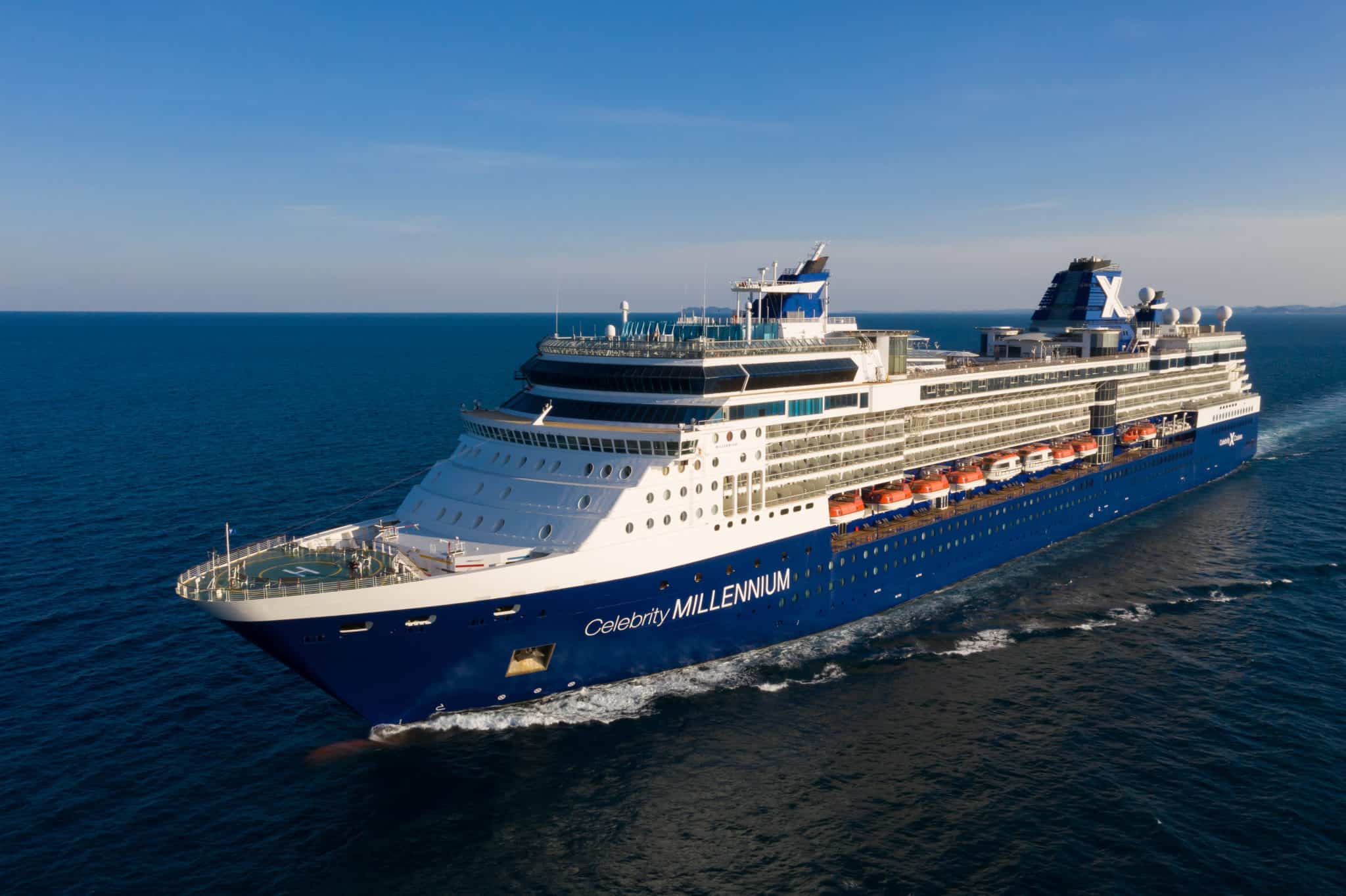 Preparing for Saturday
A day before disembarkation, guests received a sheet detailing how that process would work and they received color-coded bag tags. So, as with most other cruises, if you desire the line to handle taking your luggage off the ship, you place it outside your stateroom door with the tag attached. Celebrity requested guests do so by 10 p.m.
Guests paying their end-of-cruise bill in cash were also asked to settle their SeaPass account by 10 p.m. on the night prior to departure. Guests who had credit cards on file had their bills processed automatically, with no need to check out at the Guest Relations desk.
Just because it seemed that Nyoman, my cabin steward, was doing a few other extra tasks on certain days (including delivering canapes one night!), I tipped him the night before, as I didn't want to miss him when I was ready to depart.
Since most of us have not sailed for some time, I wondered how easy it would be to simply forget that I'd stored things here or there in the stateroom. My assessment? Pretty easy. So, I cleaned out items I'd left in my personal safe once I was settled in the cabin on the night prior to disembarkation.
Frankly, I was afraid that I might forget to empty it in the morning. Let's just say I could see myself at the immigration check-in, searching in vain for a passport safely tucked away in that safe. So, I did it the night before.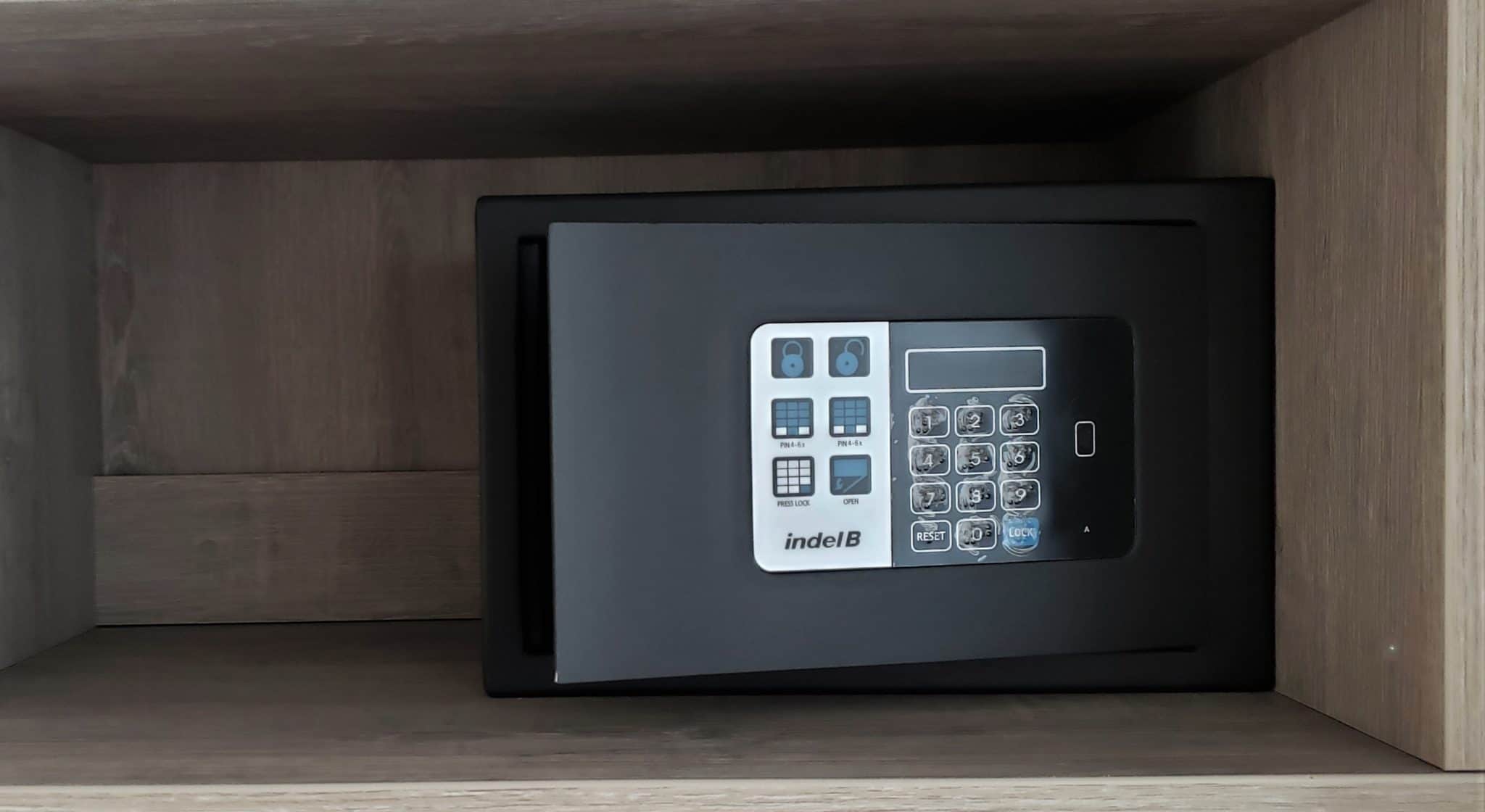 And, while it's something we all know we should do, I kept telling myself to check all drawers and closets for personal items too – again, the night before.
Did Lady Luck favor you in the casino? Well, if you brought chips or tokens back to the stateroom, don't forget to redeem them before the end of the cruise as they're not redeemable by mail.
READ MORE: Royal Caribbean Announces Protocols, Fees for Unvaccinated Cruisers
End of the Cruise
Disembarkation started at 7 a.m. on Saturday, and all guests were asked to vacate their staterooms by 8 a.m. and wait in public areas or their assigned meeting space, based on their bag tag color and number.
Concierge-class guests were asked to wait for their disembarkation time in Sky Lounge, while Retreat guests (those in suites) were asked to wait for their disembarkation time in the Retreat Lounge.
Happily, for most passengers, there was still time in the morning for a bite to eat! Breakfast service was available in Oceanview Café from 6 a.m. to 8:30 a.m., Metropolitan Restaurant from 6:30 a.m. to 8 a.m., Blu (for AquaClass guests) from 6:30 a.m. to 8 a.m.; and Luminae (for suite guests) from 6:30 to 8 a.m.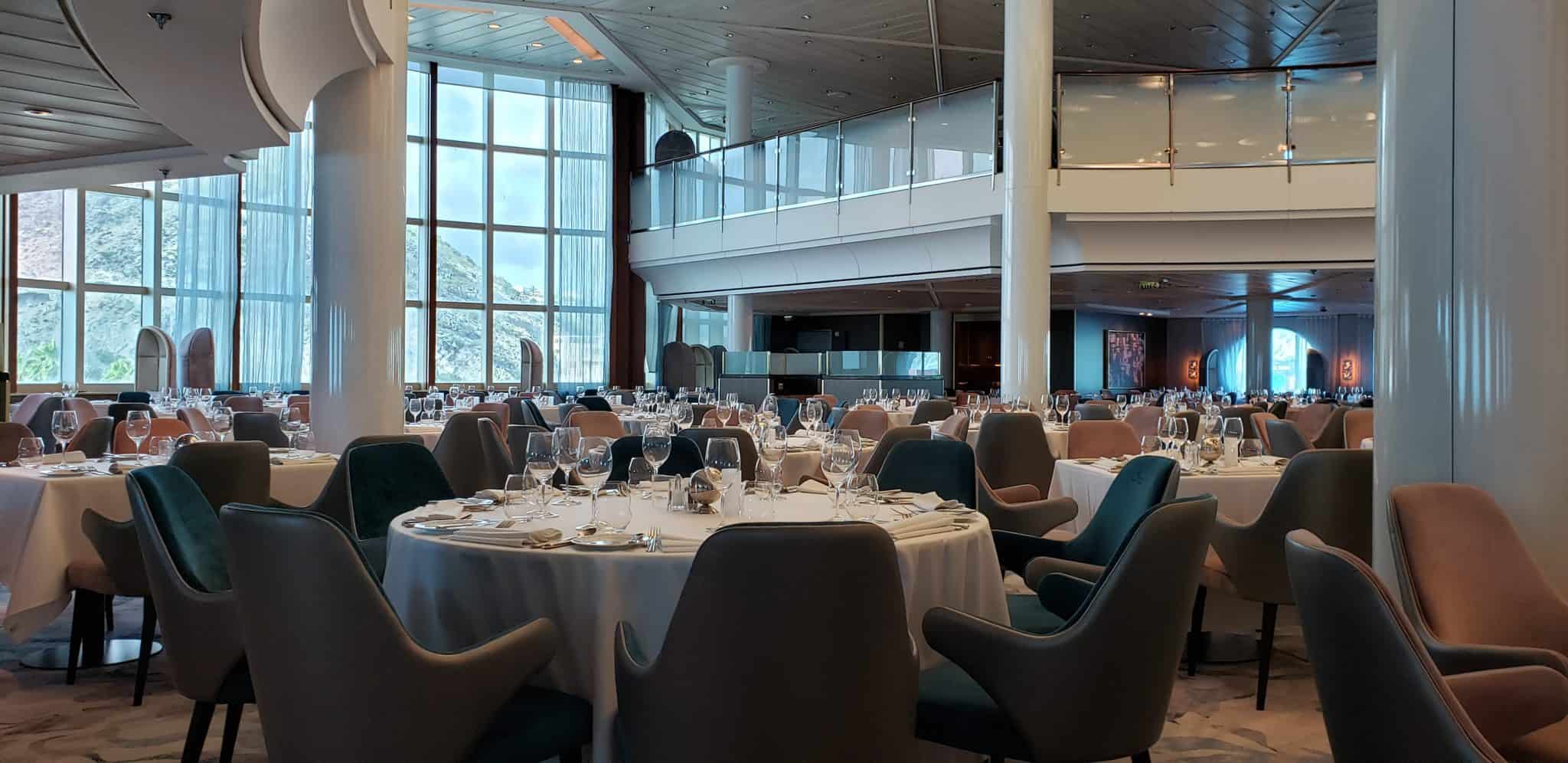 Announcements throughout the early morning were kept to a minimum, except for calling color-coded tag numbers of guests for disembarkation. Since I was in a group with a private transfer, we didn't get off the ship until long after other guests departed.
Because of that, I wasn't able to personally observe how that transfer process or collection of luggage went outside. That said, by the time we crossed the gangway to get off the ship, the other guests were pretty much gone, so I assume it went relatively smoothly. Having a reduced 50 percent or less capacity helps in that regard, for sure.
Our group rode a shuttle to the port's big tent (where we'd checked in a week before). We quickly cleared the St. Maarten entry check and were soon in a transfer vehicle heading to the airport.
Let's just say hundreds of cruise passengers heading home — combined with land-based travelers boarding flights — created long lines outside the terminal. I definitely encountered some "additional hiccups" throughout the airport process, but it was the first two weeks for the destination and airport in handling a homeported ship, so I know it's early.
Airport and contractor employees seemed eager to assist, so I am hoping "process-wise" it's a bit less stressful moving forward when everyone settles into a more comfortable, familiar routine.
FYI, I'll find out when I board a flight to St. Maarten again this Saturday for a look at Windstar's newly-stretched, revitalized Star Breeze, which sails from the island. I'll also be returning to the airport a week later in heading back to the U.S. So, I'll let you know in a brief update post.
Final Takeaways
In parting, let's point out my big takeaways. Overall, I loved the look, feel, service levels, cuisine, and people on Celebrity Millennium. It's a credit to Lisa Lutoff-Perlo, the line's president and CEO, and her entire employee team and the ship's dedicated officers and crew members to have a successful restart in which the ship shines and the crew perform so spectacularly after so long being away from normal cruise operations.
The protocols worked in my opinion. Yes, two vaccinated guests were found to have COVID-19, and while no one is sure how that happened, the protocols for handling those cases and the contact tracing worked well. No one else tested positive.
Yes, the pre-arrival paperwork, tests, and getting to the ship were all a bit stressful, for sure. It's a new way of doing things if one desires to cruise.
That said, when crew members warmly said, "Welcome Aboard," or when I relaxed with a cool drink on my private balcony just admiring the open water, I asked myself if the effort getting "to and fro" was worth it. The answer? "You bet!"
Don't miss the previous Celebrity Millennium trip reports: