Every week we bring you the latest cruise news stories, articles we've published, our latest Cruise Radio podcast, and our recent YouTube videos, for the week of May 5, 2019.
1. Perfect Day at CocoCay, Royal Caribbean's new private island, is finally open for visitors. With a price tag of more than $250 million, the all-new destination offers white-sand beaches, thrilling water slides, hot-air-balloon rides, s swim-up pool bar, kid-friendly areas, and so much more, including exclusive areas available only to guests willing to pay a bit extra.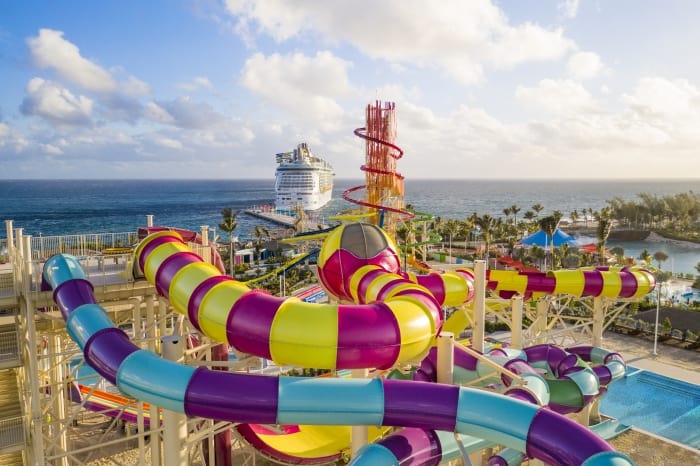 2. Holland America Line suffered a blow when two of its ships collided in Vancouver, Canada. The incident involved the Oosterdam and the Nieuw Amsterdam, with Oosterdam bumping into an already-docked Nieuw Amsterdam as it pulled in. Oosterdam had minimal damage, but Nieuw Amsterdam sustained damage to several aft balcony staterooms. While passengers had to be evacuated from their rooms, the damage was above the water line and did not affect the functionality of the ship.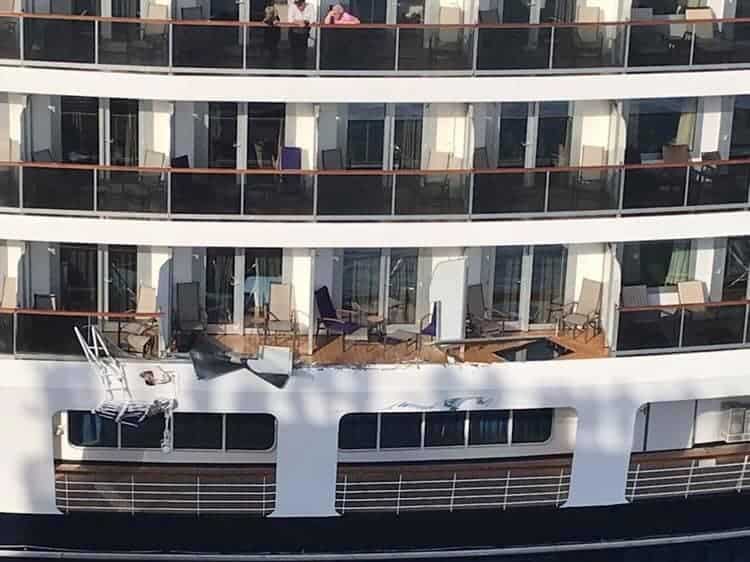 3. Royal Caribbean announced that it's moving another ship to Florida. Independence of the Seas, which was supposed to spend the 2020 season sailing out of Southampton, England, will move to Fort Lauderdale, Florida—resulting in countless passengers having their cruise vacation unexpectedly canceled on them. The move was done to accommodate the increased demand in the Caribbean market generated by the line's new 'Perfect Day at CocoCay' private island.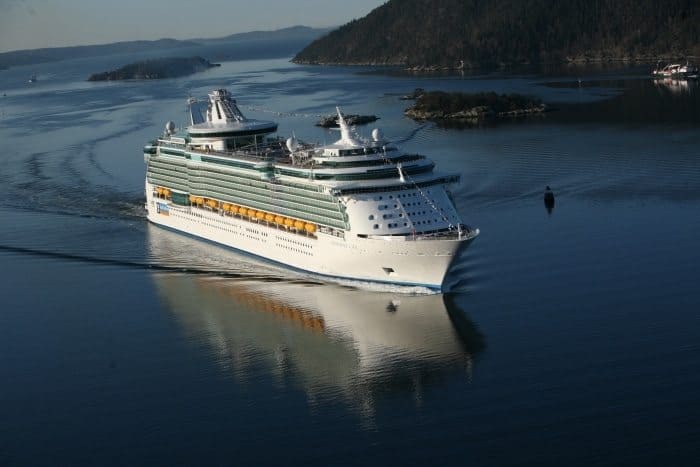 Featured Article: Cruise Tips for Traveling with a Chronically Ill Child
Cruising with children comes with its own set of extra joys and difficulties, but cruising with a chronically ill child can come with extra concerns. Things, like traveling with trip insurance or letting the crew know about your situation, can make all the difference for making the most of your cruise for both you and your kid.
This Week's Podcast: Freedom of the Seas Review
This week's review features a cruise on Royal Caribbean's Freedom of the Seas roundtrip from San Juan, Puerto Rico, to Aruba, Bonaire, and Curaçao. We also got a bonus episode this week with a review of Norwegian Joy, after it was recently renovated for its debut in the North American market.
Featured Video: Carnival Miracle Tour
Carnival Miracle is an older ship but a true gem among the Cruise Line fleet. Launched in 2003, Miracle is a Spirit-class ship that has the feeling of one of the line's largest ships while coming in at only 88,000 gross tons—one of the smallest ships still cruising among the main commercial cruise lines.