For many years there were two main Caribbean itinerary options, either the Western Caribbean or the Eastern Caribbean cruise.
So what's the difference between Eastern and Western Caribbean cruises? Lets break it down.
Eastern Caribbean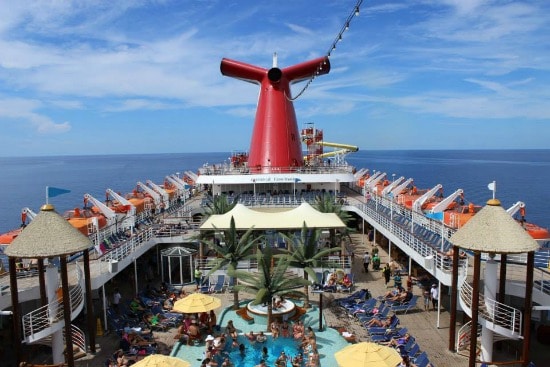 The Eastern Caribbean itinerary, generally speaking, offers the ports of St Thomas, San Juan, St. Maarten, and Grand Turk.  These ports all have a diverse range of highlights and offer excellent excursions and fun sites to see.  St Thomas in the Virgin Islands is a beautiful island with one of the ten most beautiful beaches in the world called Lover's Beach.  The shopping experience in St Thomas is also excellent where bargains can be found in silver items and other jewelry.  The people are also very friendly in St Thomas.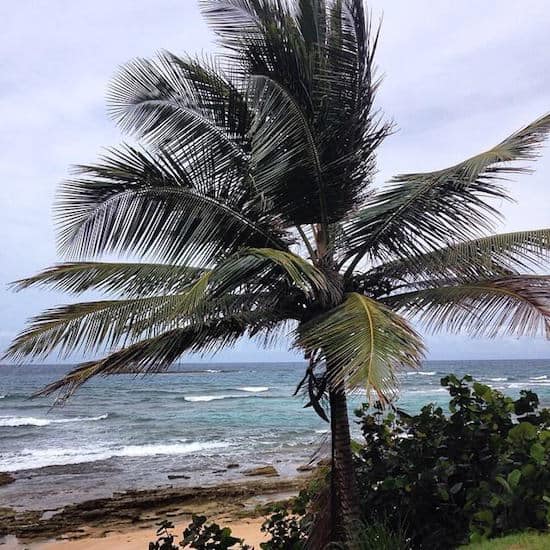 San Juan is also included on the eastern Caribbean itinerary, and often can be the port of embarkation for deeper southern itineraries, but that's another story.  San Juan is the oldest city on U.S. territory and is the port city of Puerto Rico.  The historic district is right in the same area the cruise ships dock, and within walking distance of El Morro Fortress, a military fort dating back to the 1500's.  About an hour bus-ride from the port of San Juan, is the beautiful rain forest, which is a popular excursion for vacationers and cruise ship passengers. A lot of cell phones work in San Juan because it's a US Territory.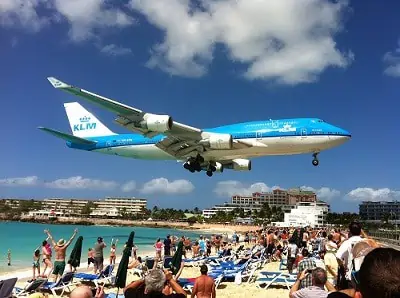 Philipsburg, St Maarten is the capital of the Dutch-side of the island, and also where the cruise ships dock.  The other side of Saint Maarten is the French side that offers great shopping bargains and fabulous beaches, but be aware of the French-side beaches where it's common to see topless sunbathers.  In the not-to-distant past, cruise ships had to "tender" into the 40-square mile island of St Maarten, because there were no dock, however; over the past few years, new docking facilities have been constructed to allow up to at least five or six large cruise ships to dock at once.
Western Caribbean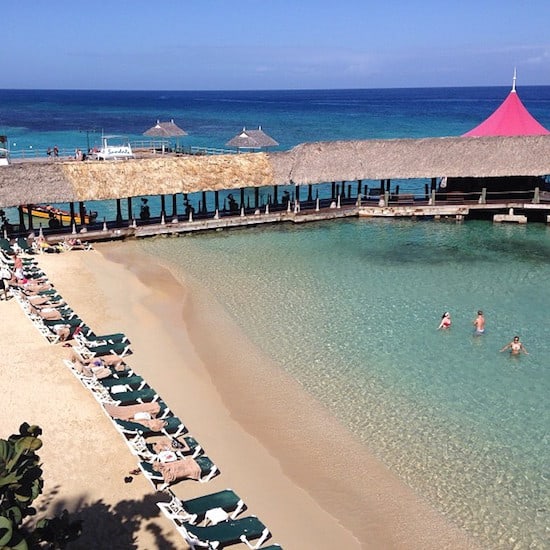 Perhaps the most popular itinerary for first-time cruisers is the Western Caribbean which offers ports like: Jamaica, Grand Cayman, and Cozumel.  The Western Caribbean itinerary has the best possible snorkeling, beaches, and water-sports options – and is historically the cheapest.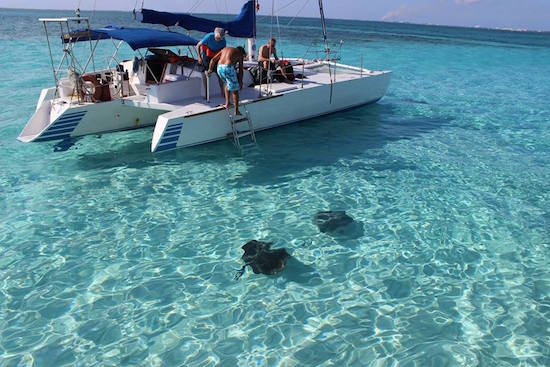 Cozumel has to be among the clearest waters in the world, which is fantastic for divers, swimmers, and those who like to snorkel. The waters are as clear as swimming-pool water, and you can often see nearly one hundred feet to the bottom. Cozumel also offers excellent shopping for Mexican craft items and jewelry.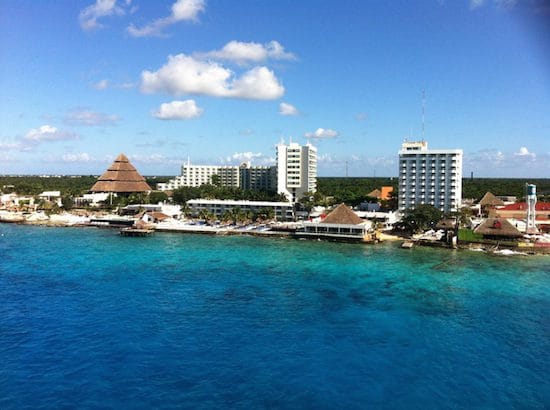 Grand Cayman Island is another fascinating port with unique history and good shopping, but not necessarily thrifty shopping.  The famous Seven-Mile-Beach in Grand Cayman is a dream for those who love lay out on the beach and enjoy swimming and water-sports. Unique to Grand Cayman is the population of seas turtles and visitors can visit a unique town called "Hell", so you can actually send a postcard from "Hell".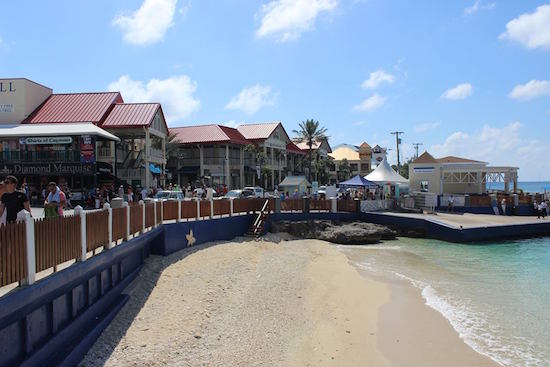 Jamaica has several ports including Ocho Rios, Montego Bay, and now the Falmouth Cruise Port.  Cruise passengers have some excellent and informative shore excursions to choose from like, Dunns River Falls where you can climb the falls, which is a lot of fun.  You might choose to visit a plantation that produces sugar, rum, or coffee.  One word of caution, however; be sure to only go into Jamaica on a shore excursion organized by the ship, to avoid confrontations with locals selling everything from braided hair, drugs, or prostitution, and there are some common scams and con-artists who prey on tourists.
Cruise Line Islands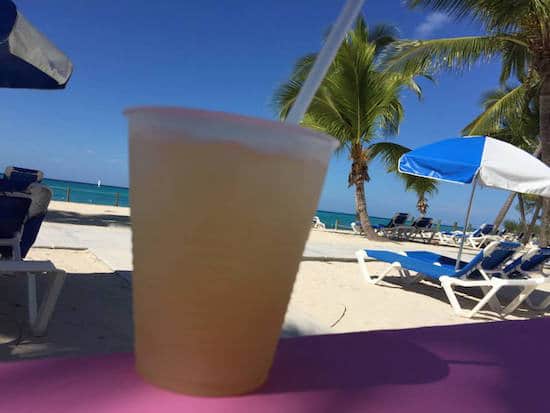 Royal Caribbean, Carnival Cruise Line, Princess Cruises, Disney Cruise Line and Norwegian Cruise Line all have their own private island to offer their passengers the private island experience. Read more about the 6 Cruise Line Private Islands here.
Final Thoughts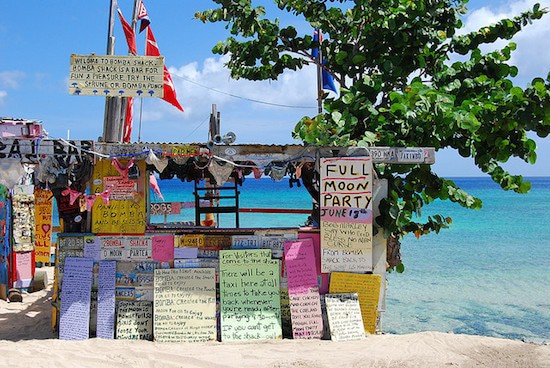 In short, the Eastern Caribbean offers more of a cultural, historical, and shopping experience, where as the Western Caribbean offers better water sports, beaches and fun in the sun.
You maybe wondering where the Bahamas falls in to play. The Bahamas is usually included inside Eastern Caribbean itineraries.
As far a sea days go, in my experience, Eastern Caribbean has more sea days. But both itineraries have their unique highlights and are excellent choices when cruising the Caribbean.
The question to ask yourself when considering which itinerary to choose….are you a shopper or do you prefer the beach?
You can see a list of the 7 Best Cruise Ports in the Caribbean here.
by: Barry Vaudrin
Related articles