As the world eased out of a pandemic and the global cruise industry put ships back into passenger service, cruising slowly returned to an almost-normal state in 2022. And with the restart of the industry came the debut of a number of new cruise ships, several of which we had the chance to sail.
Here, we're giving you mini reviews of 2022 cruise ships we had the opportunity to sail, plus some stats about each one. For a more in-depth look at most of these ships, we've also linked some additional articles we wrote about them.
1. Carnival Celebration
Who Sailed: Doug Parker
Itinerary: 14-night transatlantic from Southampton to Miami
Ship Class: Excel class
Size: 180,800 gross tons / 5,374 guests
What I Liked
Even though it was built on the same platform as Mardi Gras, Carnival Celebration is a little more guest-friendly in terms of space and seating. The only major change you may notice is the Gateway zone, which replaced the French Quarter on Mardi Gras. The dark New Orleans spooky theme was replaced with a bright and airy travel theme, and even some throwbacks to Carnival's past. Having now spent 22 nights onboard, my two favorite included food options on Celebration are Deco Deli and Big Chicken. The for-fee specialty venue Rudi's Seagrill and Emeril's Bistro also got my repeat business. 
What I Disliked
Even though the added alcoves, booths, larger mid main dining room and extra seating in the Punchliner Comedy Club were welcomed, there is still some need for improvement. Carnival comedians are funny, and you had to wait in line almost an hour before the comedy show to get into the Punchliner to see the show. The thermal suite on sea days was also very busy and you could hardly find a chair. The line should consider selling fewer passes or just make it exclusive to guests booked in Cloud 9 staterooms. The Celebration Central zone (atrium) has a lot of sightline issues for the shows being performed, although I understand the ship is only so big.
More about Celebration: First Impressions of Carnival Celebration & Carnival Celebration Dining Guide: Which Restaurants Are Complimentary?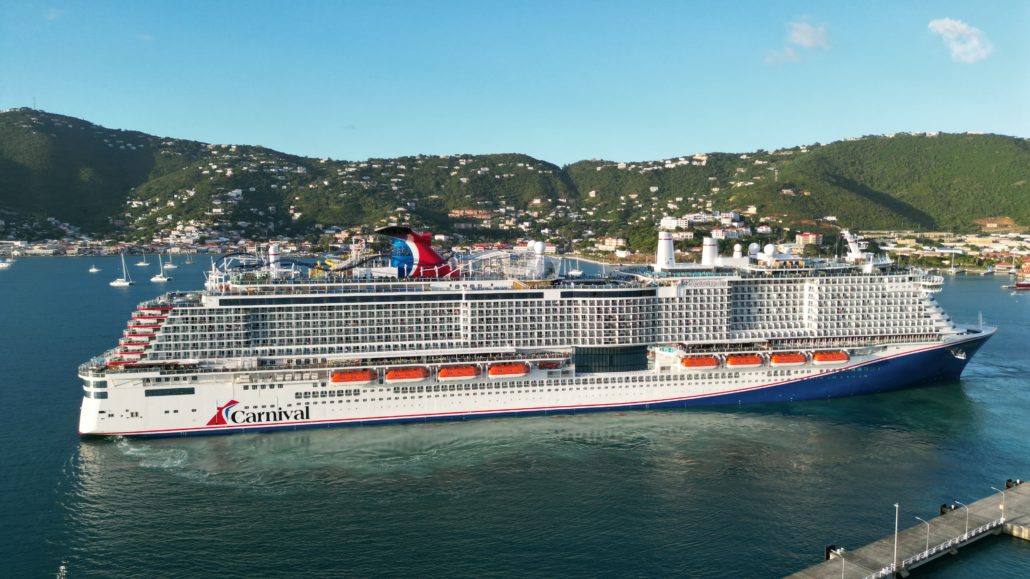 2. Carnival Radiance
Even though this renovated and renamed ship technically debuted in late 2021, we're including it here since it's essentially still a newly-introduced vessel.
Who Sailed: Doug Parker
Itinerary: Four-night from Long Beach to Catalina Island and Ensenada
Ship Class: Sunshine class
Size: 102,000 gross tons / 2,764 guests
What I Liked
This is almost a carbon copy of Carnival Sunrise and is perfect for shorter west coast sailings. I really enjoyed the food in the main dining room, and Shaq's Big Chicken was a nice added touch.
What I Disliked
There are a couple of bottlenecks on the ship that have a lot of congestion, with the two major ones being on the lido deck on the port and starboard side of the eateries. If you are grabbing a burrito at BlueIguana Cantina during lunchtime, both the burrito line and where guests are walking past to eat create issues of people having to turn sideways just to squeeze through. The same can be said for the opposite side at Guy's Burger Joint, although they have two lines there so it isn't as bad.
More: 5 Carnival Radiance Tips: Know These Before You Cruise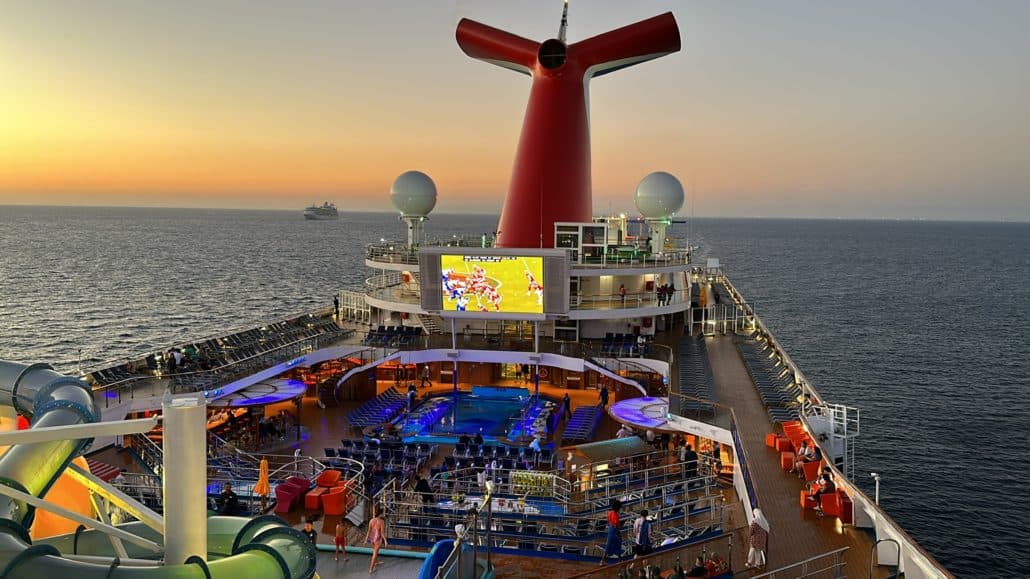 3. Celebrity Beyond
Who Sailed: Theresa Russell
Itinerary: Two nights from Southampton, UK to nowhere
Ship Class: Edge class
Size: 140,600 gross tons / 3,260 guests
What I Liked
Similar to other ships in the Edge class, Beyond takes this class to the next level. The absolute star of the vessel is found aft at the Sunset Bar. More than just a bar, there's plenty of space for lounging, sunning, and live music in the evenings. All of these features are complemented with an upscale design evoking images of sunny destinations around the world. This bar is a great place to find a connection to the sea and enjoy a sunset.
What I Disliked
With improvements on each new ship in the Edge class, Celebrity raises the aesthetic and comfort of its ships. Honestly, in the short two days of my sailing on Beyond, my dislike is actually more of a preference than anything majorly negative. Craft Social disappointed in its selection of porters and stouts. Seeing Budweiser and Miller Light in a flight made me shake my head. The space is nice, but the Martini Bar rules.
More about Beyond: Celebrity Beyond Trip Report: Day 1, More is More & MENU: Le Voyage Specialty Restaurant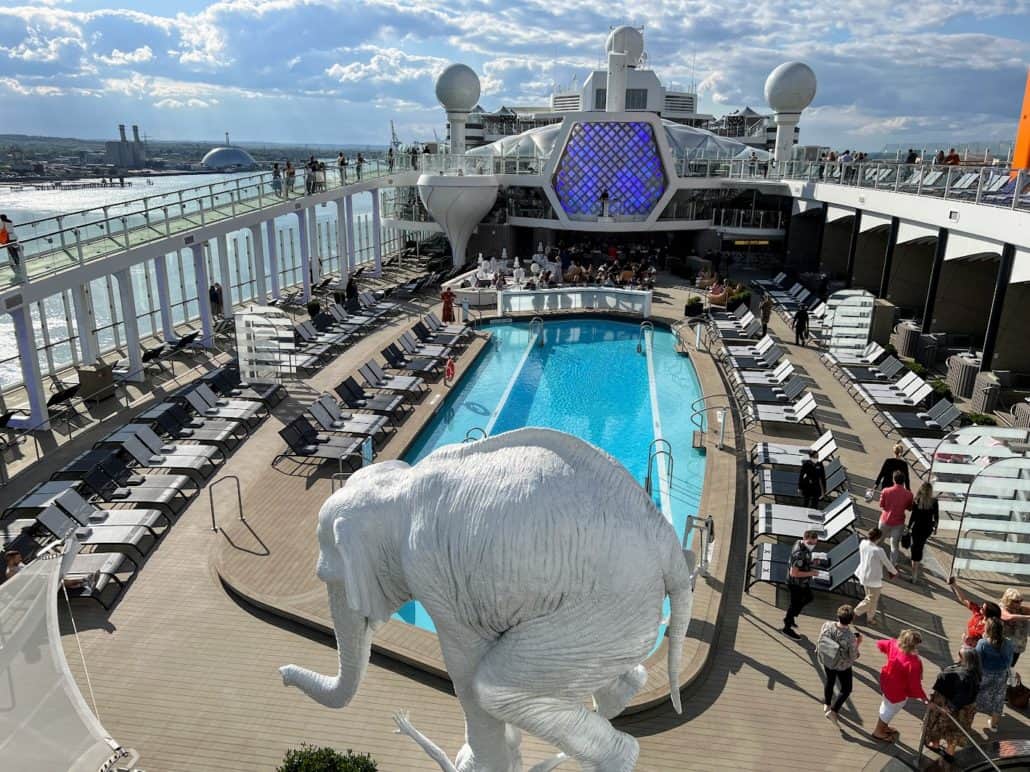 4. Costa Toscana
Who Sailed: Doug Parker
Itinerary: Seven-night western Mediterranean
Ship Class: Excel class
Size: 185,010 gross tons / 6,554 guests
What I Liked
After figuring out the layout of the ship, I really enjoyed Costa Toscana. I especially liked the Italian architecture in the center atrium — which was a play on the Colosseum in Rome — and the enclosed pool deck. The pizza onboard was spot on and maybe some of the best at sea, even though it came at a cost of five euro.
What I Disliked
This is fault of my own because I didn't do enough research before sailing, but there was limited food venues that were included in the cost of the cruise. There was no dinner service at the buffet so you had to dine in the main dining room or eat in a paid specialty venue. We did the steakhouse one night and the pizza place more times than I care to admit.
More about Toscana: Trip Report, Part 1: The Same, But Different & 9 Things To Know About Costa Toscana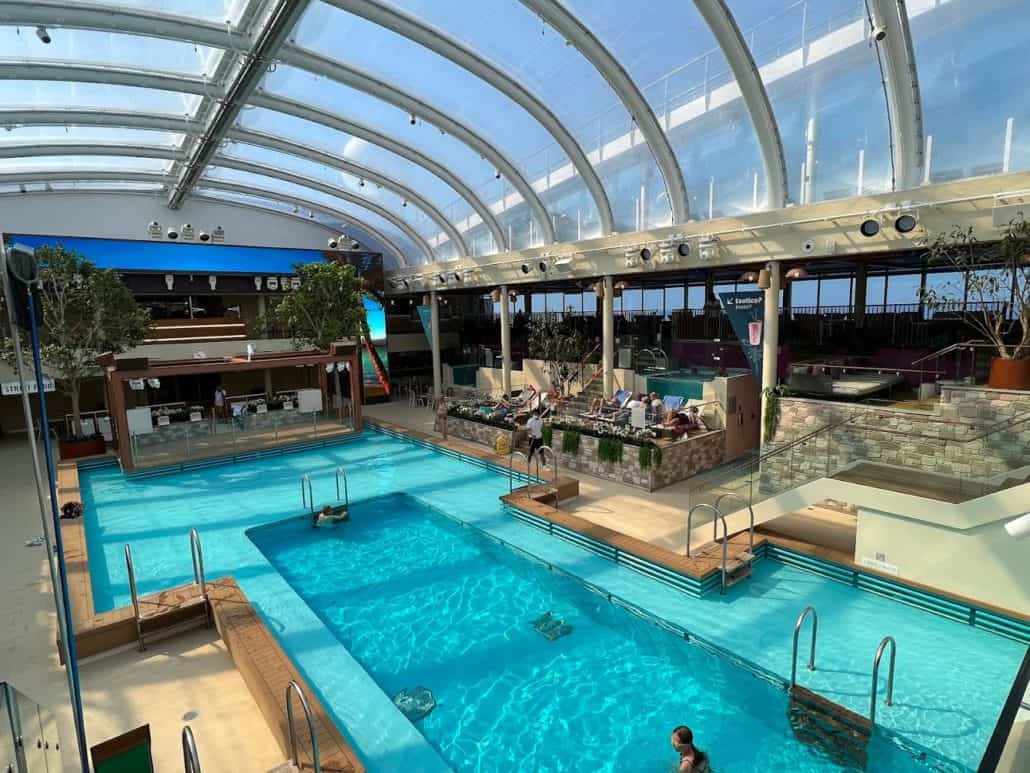 5. Discovery Princess
Who Sailed: Doug Parker
Itinerary: Four nights from LA to Ensenada
Ship Class: Royal class
Size: 145,000 gross tons / 3,660 guests
What I Liked
There is a lot to like about the Royal class ships, including the play on technology with the Ocean Medallion integrated throughout the cruise experience. Alfredo's pizzeria was always a nice touch when coming back on the ship after a long day in port because of the complimentary dining there, including pizzas, salads, and calzones. The ship never really felt too crowded while sailing, and the center atrium spanning three decks was great for both participants and people-watchers alike.
What I Disliked
With the blessing of technology comes the curse. A lot of guests were frustrated at having to wear the Ocean Medallion for everything they did. Quite often, there were people trading their medallions for keycards at the front desk.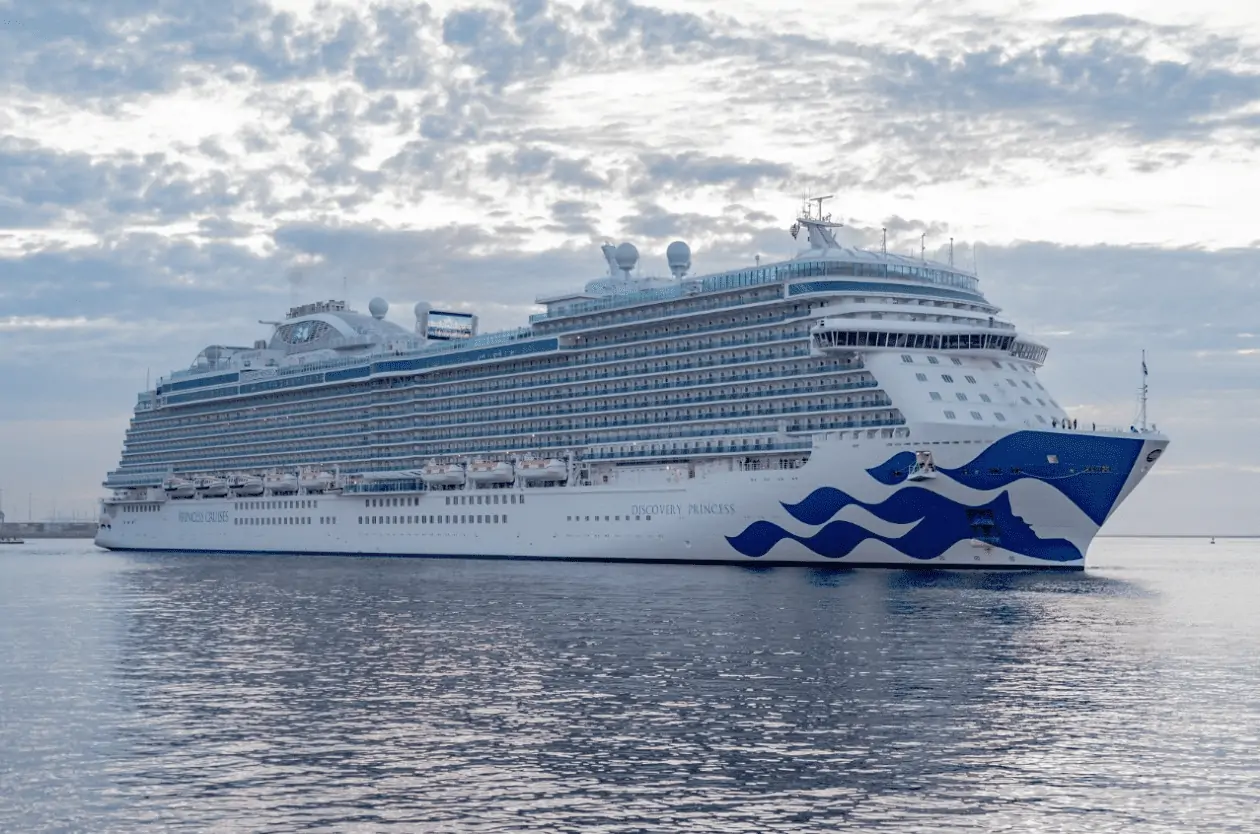 6. Norwegian Prima
Who Sailed: Richard Simms
Itinerary: Four nights from New York City to Halifax, Nova Scotia
Ship Class: Prima class
Size: 142,500 gross tons / 3,215 guests
What I Liked
The first in NCL's new class was a great combination of things they've done successfully in the past and new concepts. Everything felt slightly elevated, from the decor of the staterooms to the stunning Mandara Spa. Deck 8's wraparound promenade, Ocean Boulevard, featured bars, restaurants, pools (which were really more like hot tubs) and a vast array of seating areas, making it an amazing place to relax, especially on a sea day. Indulge Food Hall — think a high-end food court — proved to be an incredible (and mostly fee-free) addition to the food options. It was also nice to see NCL downsize a bit from the previous Breakaway and Breakaway-Plus class.
What I Disliked
Although Indulge Food Hall offers a wide variety of options, it doesn't have nearly enough seating, especially during prime lunch and dinner hours. And cruisers who like to complain about being "nickel-and-dimed" will have a field day here, with some of the most family-friendly options (including miniature golf, surprisingly) coming with a fee attached.
More about Prima: Everything You Need to Know About Indulge Food Hall & 5 New Hot Spots to Grab a Drink on Norwegian Prima & Best and Worst of Norwegian Prima: Is This New Ship Right For You?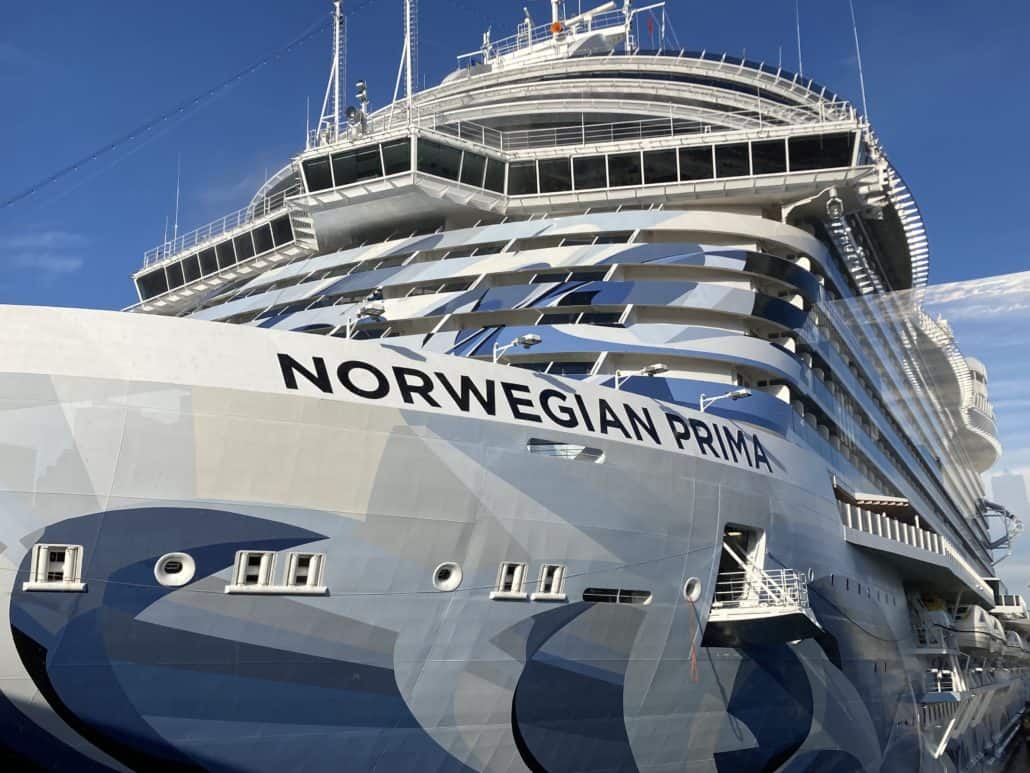 7. MSC Seascape
Who Sailed: Sarah Bretz
Itinerary: Media event in NYC (not a cruise)
Ship Class: Seaside EVO class
Size: 170,400 gross tons / 5,877 guests
What I Liked
The latest iteration of the evolution of MSC's Seaside class is a solid addition to the line's fleet. As is the case with every Seaside class ship, the family-friendly Jungle Pool is a slam-dunk in my opinion and the kids' club location just off this area was a great design choice. The feature that really makes Seascape stand out — the top-deck ROBOTRON attraction — is a fun addition that any ride-lover should consider giving a try. I also appreciate the grouping of the ship's specialty restaurants — because if you know where one is, you essentially know where they all are which helps eliminate confusion come dinnertime. The smart elevators are also a nice improvement that help alleviate some standard elevator frustration.
What I Disliked
I think the ship's layout will take more time getting used to for those who are relatively new to cruising or who are used to other lines. I found myself often having to double back or go up or down a deck just to get to another part of the deck I was on. However I was only on the ship for two days so I'm sure halfway through a weeklong cruise, most guests would be able to get their bearings. I also find the included dining options a little lacking — if I were taking a regular, full-length voyage on this ship and only eating what's included I may get a little bit bored with the venues that are available. That being said, the buffet is massive and has great variety so those who are okay with frequenting the buffet may not have an issue.
More: My 7 First Impressions of MSC Seascape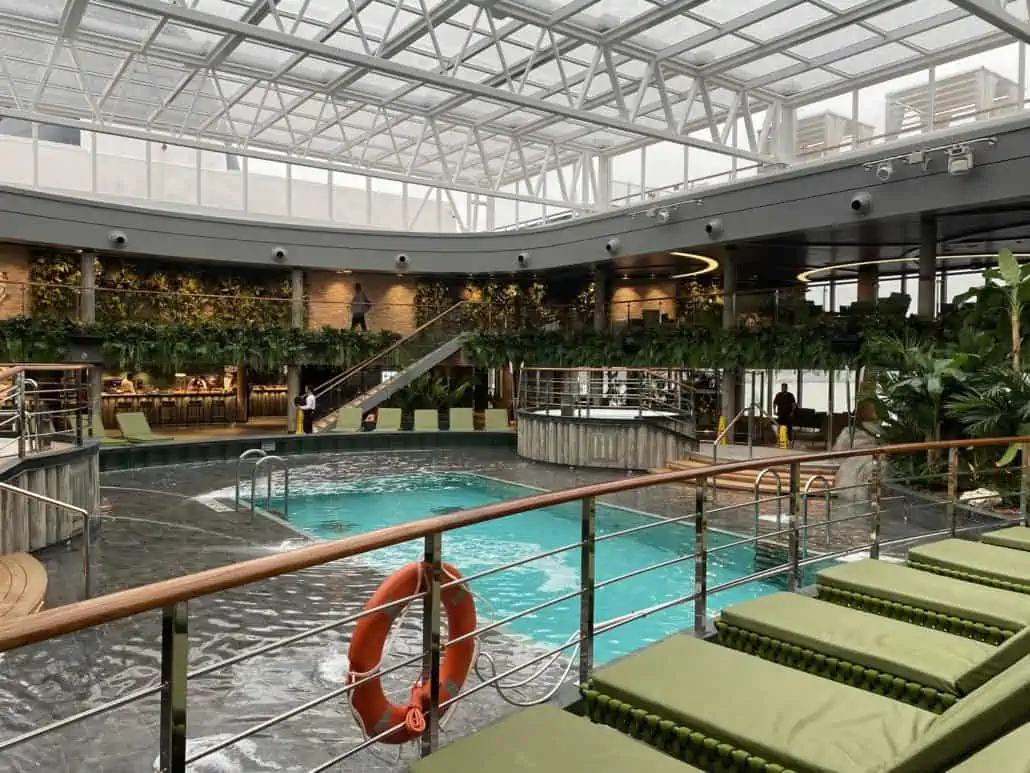 8. Wonder of the Seas
Who Sailed: Theresa Russell
Itinerary: Seven nights from Fort Lauderdale to the Caribbean
Ship Class: Oasis class
Size: 236,857 gross tons / 5,734 guests
What I Liked
Royal Caribbean's largest ship to date includes many of the familiar favorites found on its sister Oasis class ships. Wonder of the Seas has added an 8th neighborhood and another specialty restaurant and bar. The Mason Jar Southern Restaurant and Bar brings homestyle cooking onboard with plenty of selections of comfort foods. Even better is the carefully curated bar offerings developed specifically to complement this new venue, which features live country music in the evenings.
What I Disliked
Staterooms and corridors on Deck 6 behind Playmakers Sports Bar take on the odors from the kitchen. During cooking hours, the essence of fried chicken wafts through the area. The newest private suite neighborhood includes a sun deck that overlooks the sports deck area, one usually bustling with activity and noise. At least one suite has a balcony overlooking a sports court rather than the sea.
More about Wonder: Overview of Wonder of the Seas & My Dining Experience on Wonder of the Seas & DINNER MENU: The Mason Jar Southern Restaurant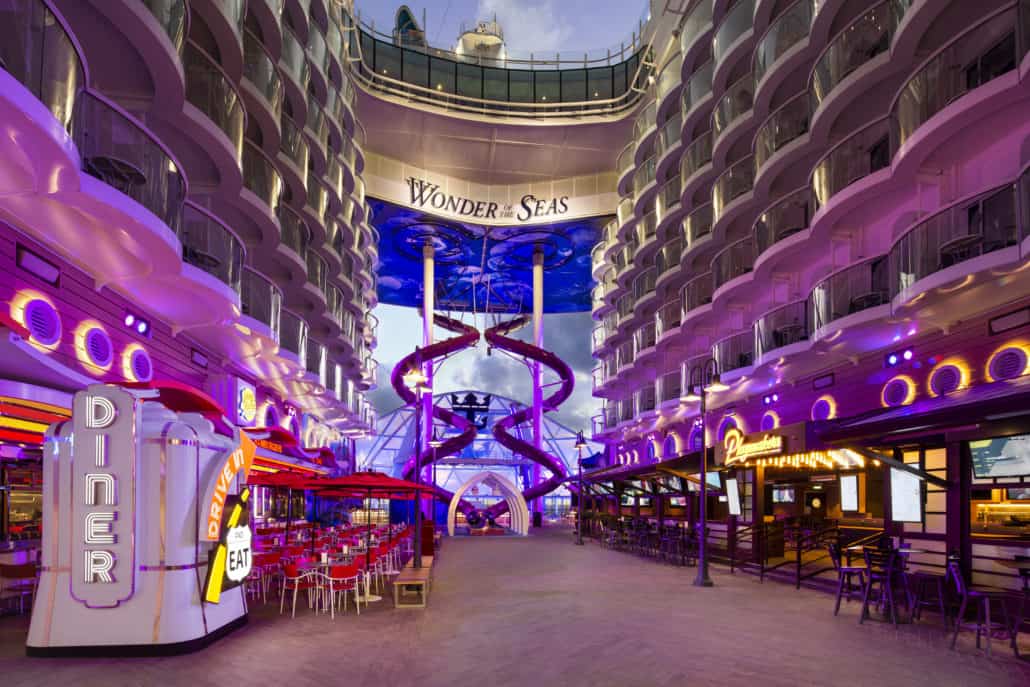 This 2022 cruise ships roundup was written by Doug Parker, Theresa Russell, Richard Simms, and Sarah Bretz
Pin it!