We now have more information on Carnival's menu update for the main dining room. By the end of 2023, Carnival's North America-based cruise ships will have the new main dining room menus. Brand ambassador John Heald, recently confirmed the new dates on his Facebook page.
Carnival's Menu Update by Ship and Date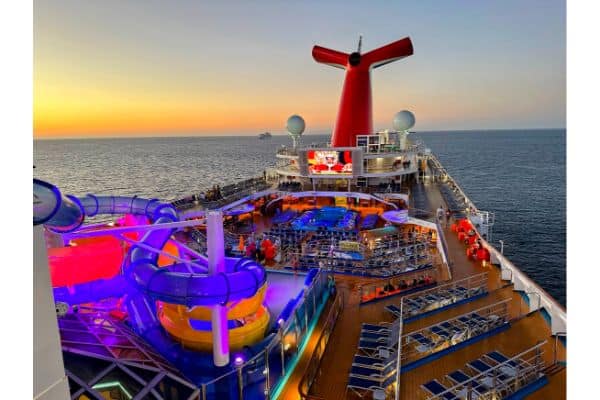 The new menu rollout began in June with Carnival Dream, followed by Carnival Sunshine and Vista last month. Next up are the following ships:
Carnival Radiance: August 18, 2023
Mardi Gras: August 19, 2023
Carnival Breeze: September 2, 2023
Carnival Panorama: September 2, 2023
Carnival Celebration: September 9, 2023
Carnival Valor: September 18, 2023
Carnival Miracle: September 28, 2023
Carnival Glory: October 1, 2023
Carnival Liberty: October 2, 2023
Carnival Sunshine: October 19, 2023
Carnival Elation: October 21, 2023
Carnival Magic: October 22, 2023
Carnival Paradise: November 9, 2023
Carnival Freedom: November 11, 2023
Carnival Spirit: November 25, 2023
Carnival Legend: December 3, 2023
Australian ships and others
If you don't see your ship listed above, read on. The two ships that sail down under, Carnival Luminosa and Carnival Splendor, will receive the new dining menu at the start of 2024. Rollout dates for Carnival Pride and Carnival Venezia have not been announced. The upcoming Carnival Jubilee will feature the new menu shortly after entering service in December.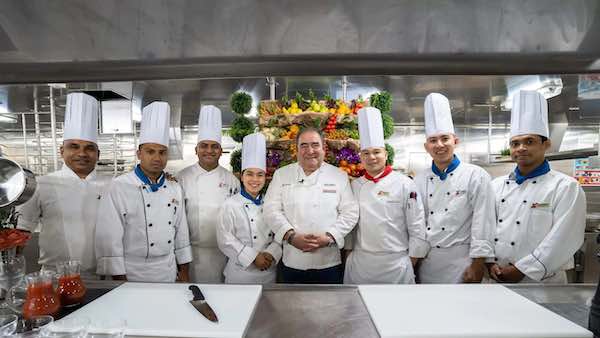 Carnival's Chief Culinary Officer Emeril Lagasse has collaborated with the cruise line to create nearly 60 new entrée presentations for the main dining room that will rotate across ships. The enhanced menus offer increased variety, an entree salad option, and New Orleans-style dishes.
The main dining room menus will also feature offerings from popular specialty dining restaurants.
Last November, Carnival made several food-related changes, including charging for a third entree in the main dining room, removing 24-hour ice cream, and modifying the hours of the round-the-clock pizza.
Go Deeper: Carnival Food and Dining Increases