Every week we bring you the latest cruise news stories, articles we've published, our latest Cruise Radio podcast, and our recent YouTube videos.
1. In St. Maarten, some cruisers became the center of controversy after the self-proclaimed daredevils snapped an acrobatic photo on Maho Beach in what many are calling a dangerous stunt. The beach is famous for its airport runway where planes fly incredibly low, and the perspective of the photo looks as if the one cruiser is about to touch a plane descending for landing. Read the full article here.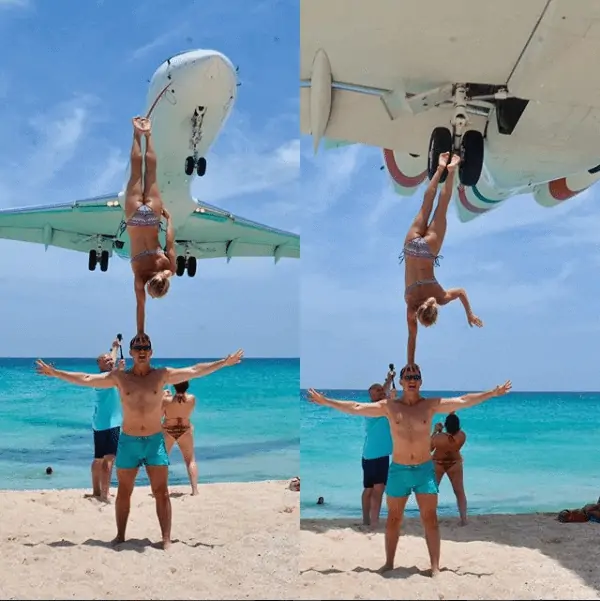 2. Norwegian Cruise Line is introducing a new concept in the form of go-kart passes. The popular go-kart attraction on the line's newest ship, Norwegian Bliss, currently costs $9.95 per person for an 8-minute ride. Now cruisers can also opt to buy either a daily pass for $29.95 or a week-long cruise pass for $99.95. Read the full article here.
3. Norwegian Cruise Line also announced the order of two more ships set to debut in 2026 and 2027. These will join four previously ordered ships in NCL's upcoming "Leonardo Class," which will follow after the line's most successful class yet, the Breakaway Class. The Leonardo Class will be built to about 140,000 gross tons to hold around 3,300, and its focus will be on energy efficiency and minimal environmental impact. Read the full article here.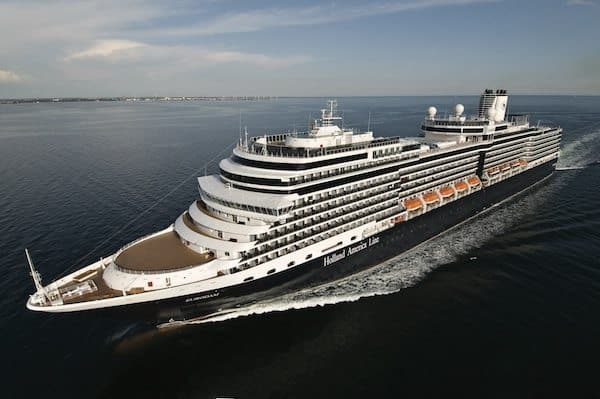 4. Holland America Line announced nine itineraries, ranging 16 to 20 days in length, that travel to the Hawaiian islands. Sailing in 2018 and 2019 aboard the Eurodam and Amsterdam, they will depart from a variety of different ports along the West Coast. Read the full article here.
This Week's Cruise Podcast
[smart_track_player url="https://traffic.libsyn.com/cruiseradioshow/EPI493JUL1218.mp3″ title="Carnival Imagination Review" artist="Cruise Radio" social_linkedin="true" social_pinterest="true" social_email="true" ]
This week we hear a review of Carnival Imagination, which sails out of Carnival's newly renovated Long Beach cruise terminal. An older yet updated ship, Carnival Imagination sails 3- and 4-night cruises to Baja Mexico. In late 2019 it will be joined by the upcoming Carnival Panorama, which will sail to Long Beach directly from the shipyard. You can read the show notes here. 
This Week's Featured Cruise Article
This week's featured article offers 39 tips for cruising on Carnival Horizon. From planning your dining ahead of time to secret deck spots and how to earn free coffee, this article of full of tips and tricks to making the best of your cruise on Carnival's newest ship. Read the entire article here.
This Week's Cruise YouTube Video
This week we show you what the Green Eggs and Ham breakfast is like on Carnival Cruise Line, as shown on Carnival Horizon. Take a look at the full experience of Dr. Seuss character visits and picture opportunities, the Cat in the Hat ice sculpture, and the fun plates of colorful food, all while hearing tips. You can subscribe to the Cruise Radio YouTube channel here.