We've long said that choosing the right cabin is one of the most crucial steps when it comes to planning the perfect cruise. Now, that's both truer and, in some ways, more difficult than ever.
Why Choosing A Stateroom Is Now Harder
There are two types of cruisers: Those who don't much care about where they wind up sleeping and those who, for whatever reason, place a high value on their cabin's location. Maybe those in the latter category are light sleepers, or maybe they want to be closer to (or far, far away from) specific venues.
Obviously, guarantee cabins (also known as sailaway cabins) — aka those which are cheapest, assigned by the cruise line and often in the least desirable locations — make the selection process easier. You pick your category and, on embarkation day, go where you're told.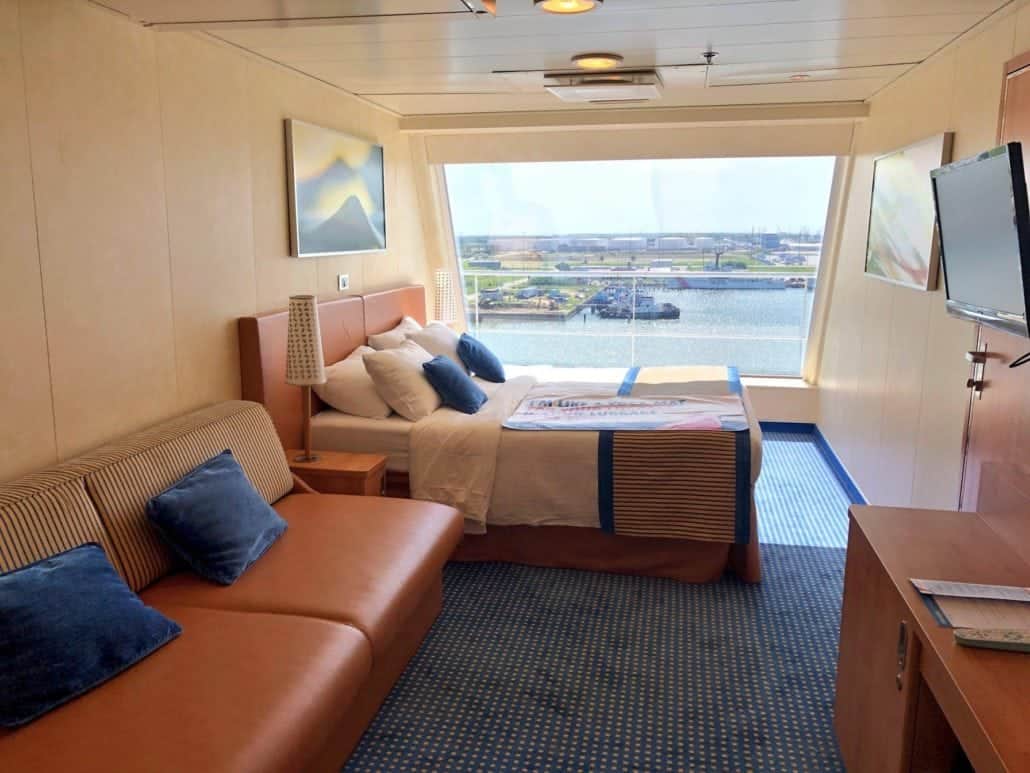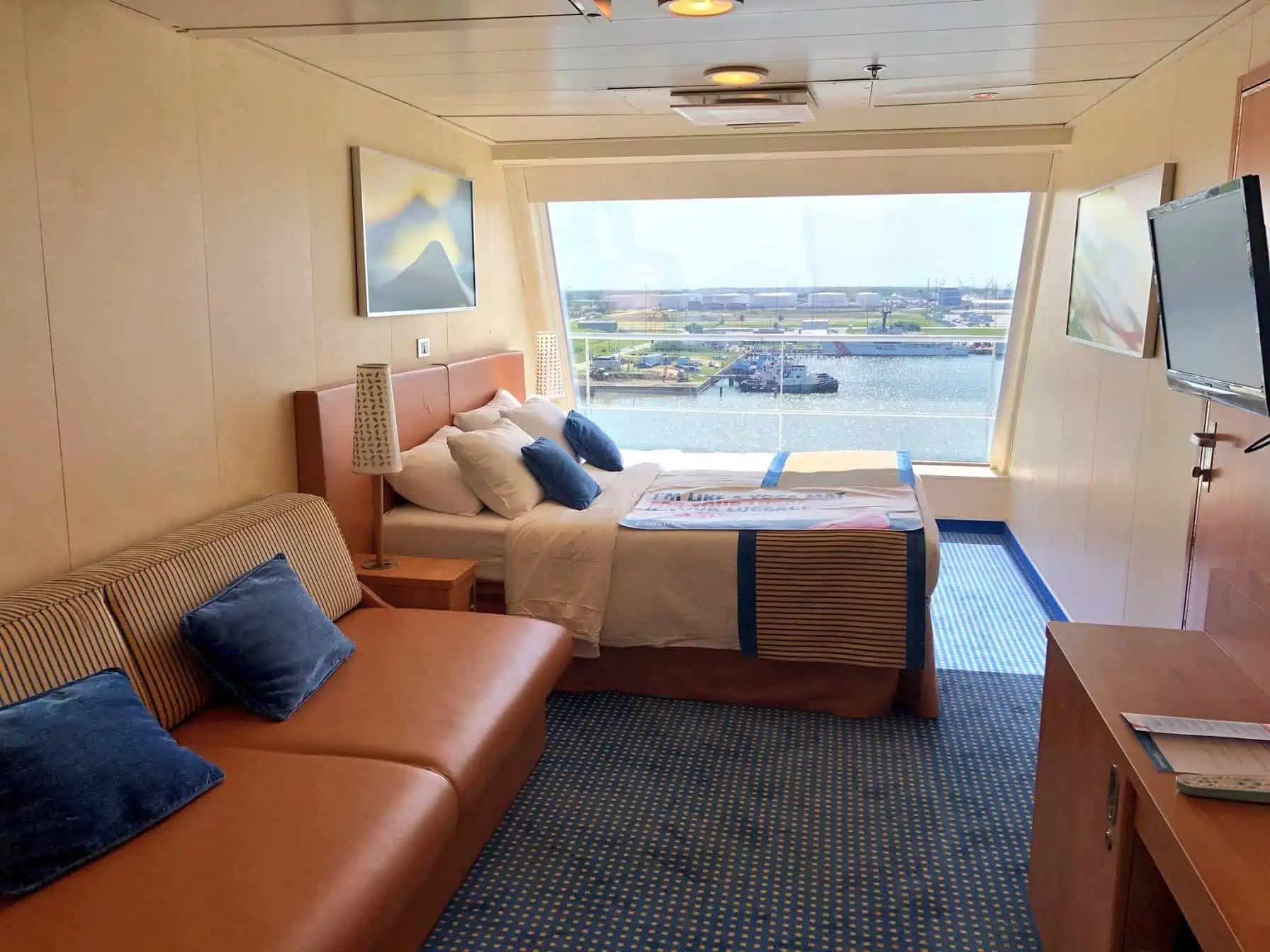 The rest of us, though, find ourselves investing a bit more time in the process. And the bigger the ship, the more complicated that becomes — because newer ships tend have a wider assortment of both staterooms and venues above or below which you might not want to be.
What's In A Name?
To the unfamiliar, stateroom categories can be confusing as heck. Take, for example, a category popular on many Royal Caribbean vessels: Ocean View Balcony. On its surface, that doesn't seem to make much sense. After all, isn't the whole point of a balcony that it provides an ocean view?
Turns out, that's not necessarily the case. Because on Royal's Oasis-class ships, you can also have balconies which face the carved-out interior of the ship. Perhaps you want a Central Park view on Wonder of the Seas, which overlooks their tree-lined central area. Or maybe you prefer a Boardwalk View balcony?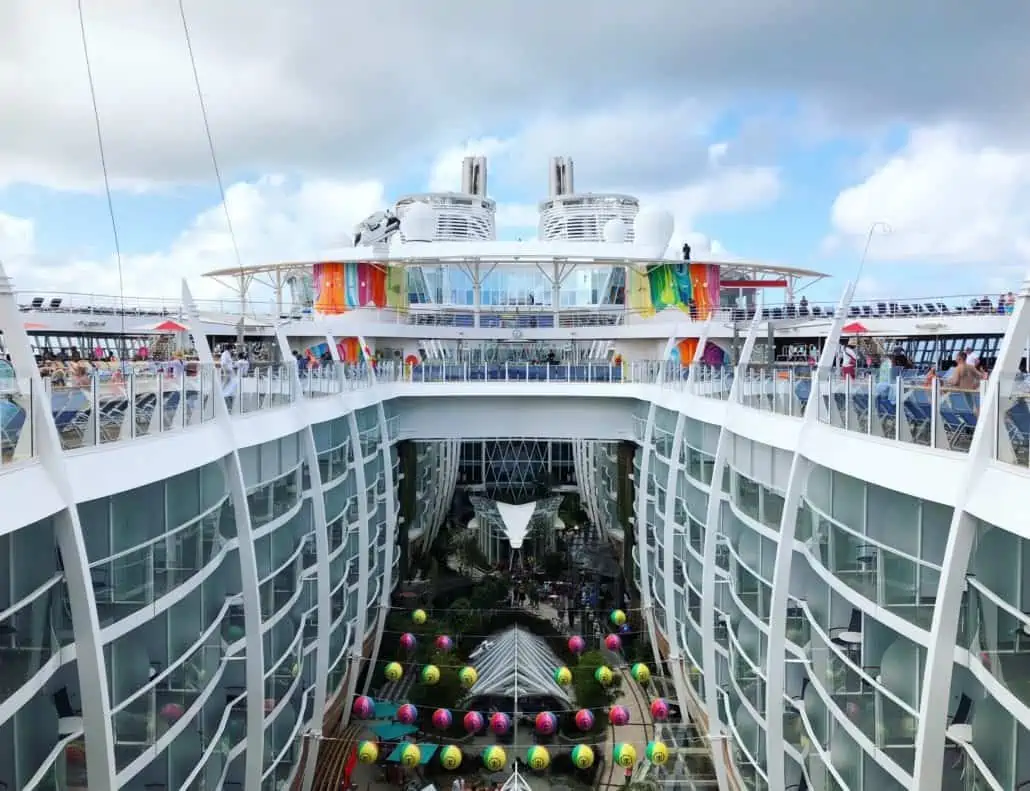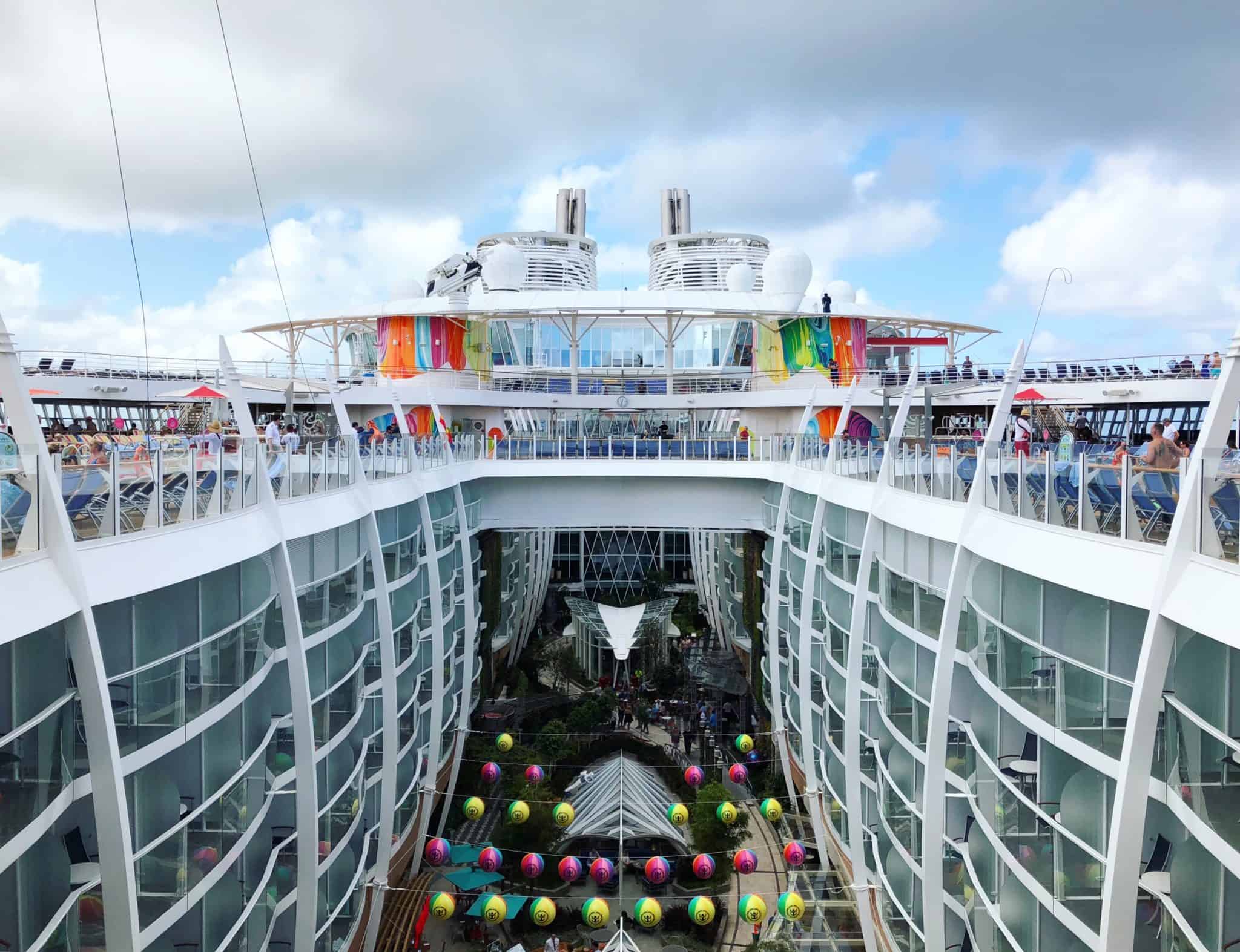 And it's not only balcony categories which might leave a less-experienced cruiser confused. In the past, an interior cabin was exactly what it sounds like: a room without a view. But, looking again at Wonder of the Seas, one can book an interior stateroom with a "virtual" balcony or even interior staterooms with windows. "Wait," you might say, "wouldn't that be an Oceanview stateroom?" In this case, no, because the windows overlook Central Park.
As another example, many cruise lines sell their porthole cabins as interiors because the porthole "window" is not nearly as big as the window in what is categorized as an oceanview cabin. So if you choose carefully, you could pay an interior price but actually get a little round window to look out of. It's not much, but it's better than a standard interior room!
See how confusing cabin categories can be?
How Sweet a Suite?
Lest you think that opting for a suite will make the choice easier, think again. As cruise lines court the ever-increasing number of passengers willing to shell out extra cash for a nicer stateroom with extra perks, the variety of suites has grown exponentially. Take, for example, Carnival Cruise Line's game-changing Mardi Gras.
Those looking to book a suite on Mardi Gras have a wide variety of options, from the relatively simple Ocean Suite to the Excel Aft Suite with a truly jaw-dropping balcony.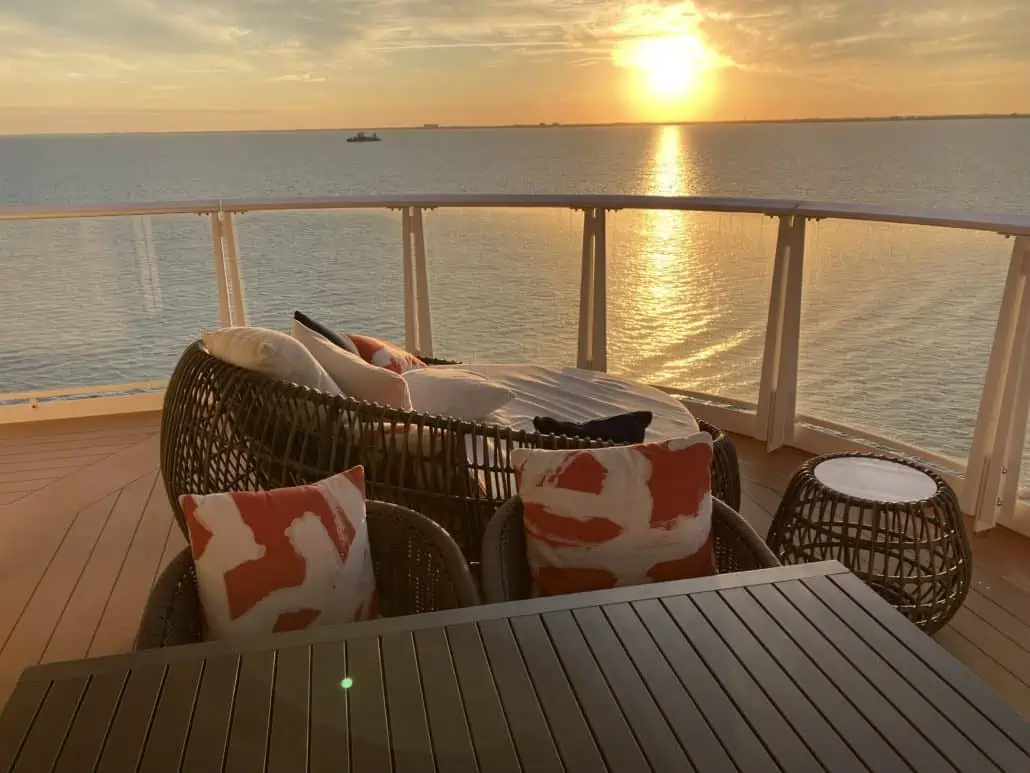 Read Next: Is Mardi Gras' Aft Excel Suite Worth the Price?
Then there's the fact that many lines have embraced the "ship-within-a-ship" concept by creating areas such as Norwegian's The Haven, MSC's The Yacht Club, and Celebrity Cruises' The Retreat. Here, too, passengers need to be aware that there are categories and subcategories of rooms. For example, on most Norwegian Cruise Line ships, many of the rooms classified as The Haven are actually located outside of the special Haven area (which itself can only be accessed via a special keycard).
Location, Location, Location
Once you've figured out which type of stateroom you want, it's a matter of figuring out where you want it to be. And again, the bigger the ship, the more venues it will have… and the larger the number of staterooms which will naturally wind up either above or below restaurants, nightclubs, or other noise-producing venues. Again, for some folks, this won't matter, especially if putting up with a little bit of noise means getting a great price on the stateroom. For others, however, it can be a dealbreaker.
The good news is that it's not terribly difficult to make sure you don't wind up in a wildly undesirable cabin. By following a few simple steps, you can avoid making the most common mistakes… including what might be the biggest one of all: allowing the cruise line to assign you a room.
Usually, when you go to book a stateroom on a website, you'll be presented with the option of allowing the line to select a room for you or picking the cabin yourself. Many, especially first-timers, think to themselves, "Hey, why make this harder than it needs to be? I'm sure the cruise line will put me somewhere awesome!" Sure, the vast majority of staterooms on any given ship are going to be in perfectly fine locations… but why take that risk?
Scary as it might seem, go ahead and click the button that says "I'll choose my own stateroom, thanks." Never fear, we're gonna help you.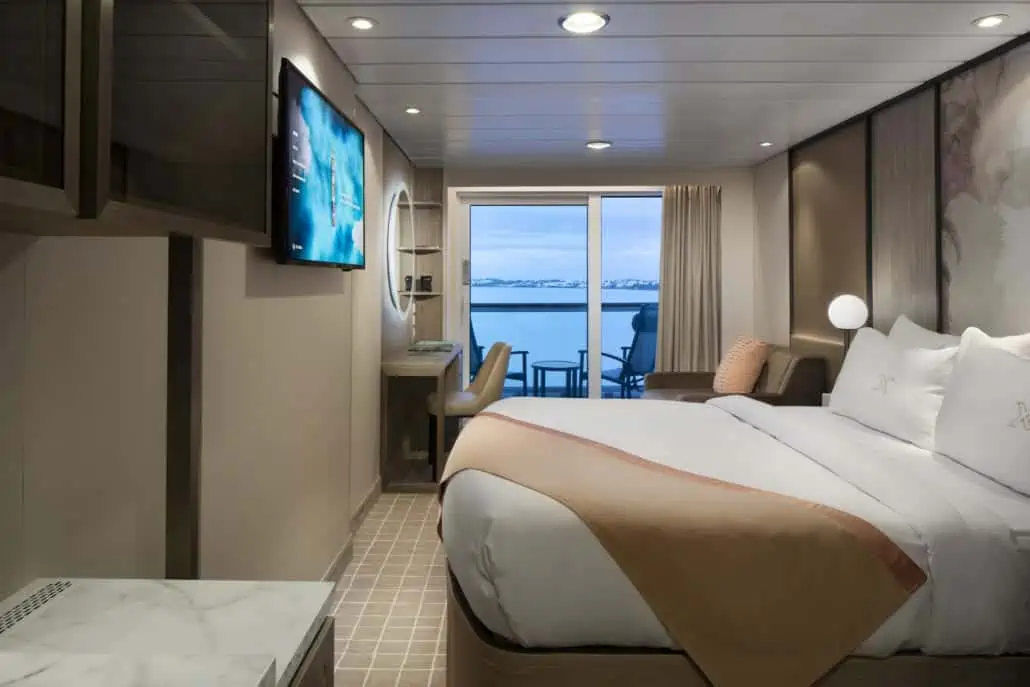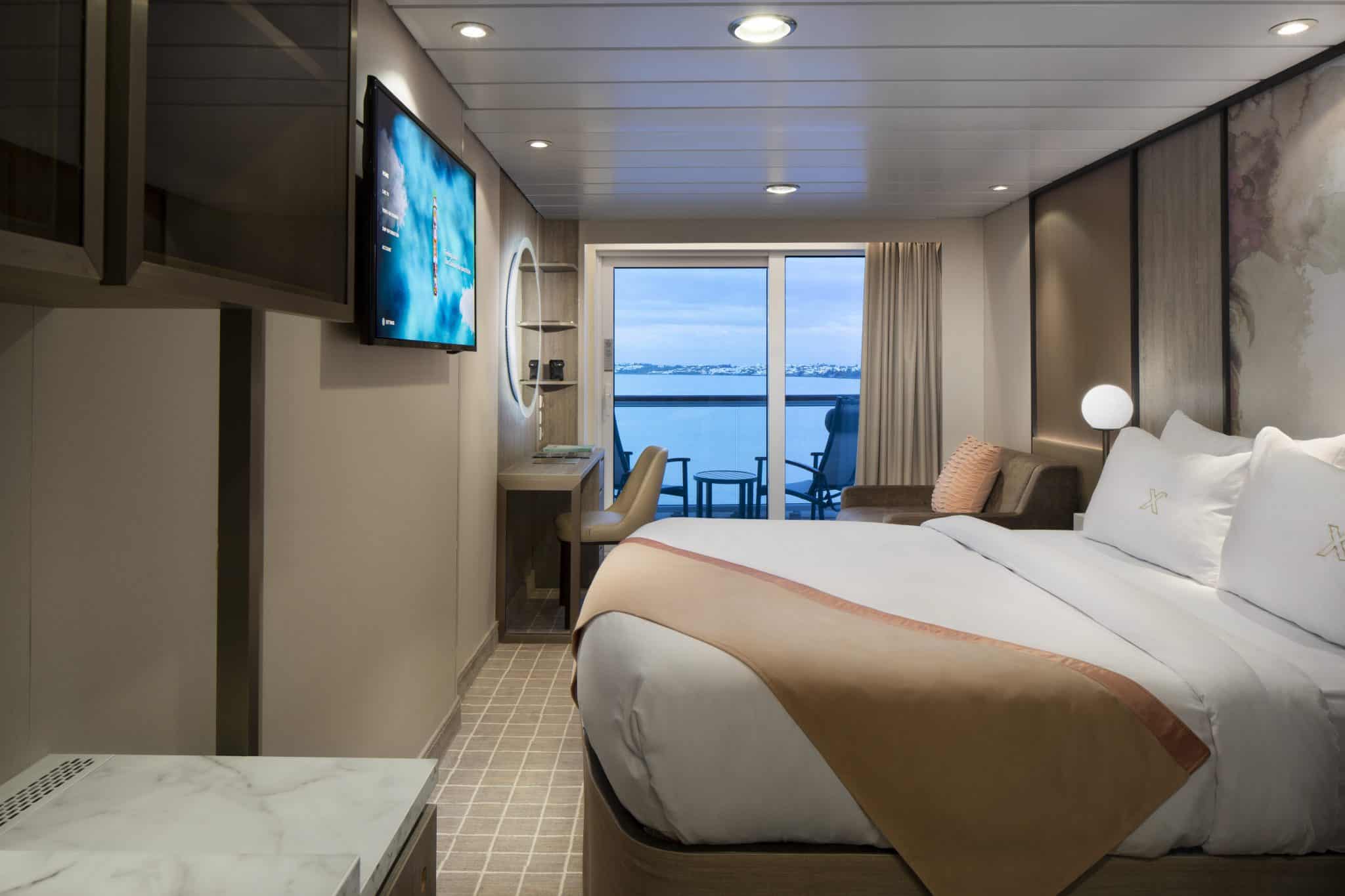 Use The Tools At Your Disposal
Now obviously, one real easy way to handle the whole stateroom thing is by contacting a travel professional, telling them exactly what you want, and letting them take it from there. After all, that's their job and, contrary to popular belief, using a travel agent doesn't cost you a thing. (If it does, find someone else… the vast majority of agents are paid not by you but the cruise lines with whom they work on a commission basis.)
But if you're anything like us, booking and planning the trip is half the fun. More than a few times, we've done all the legwork… and then transferred the reservation over to a travel agent so they can make sure we didn't screw up too terribly! We still get the fun of doing the research and booking the trip, they go over everything with a fine-tooth comb and still earn their commission. Talk about a win/win!
So how, exactly, do you figure out which stateroom you want? Simple. Take your needs into account. What do you want to be near? Do you prefer the front, back or middle of the ship? Do you want to make sure the kids are as close as humanly possible to the swimming pool? All of that will give you a general idea of where you want to be. That's when we turn to a crazy helpful tool provided by the cruise lines: deck plans!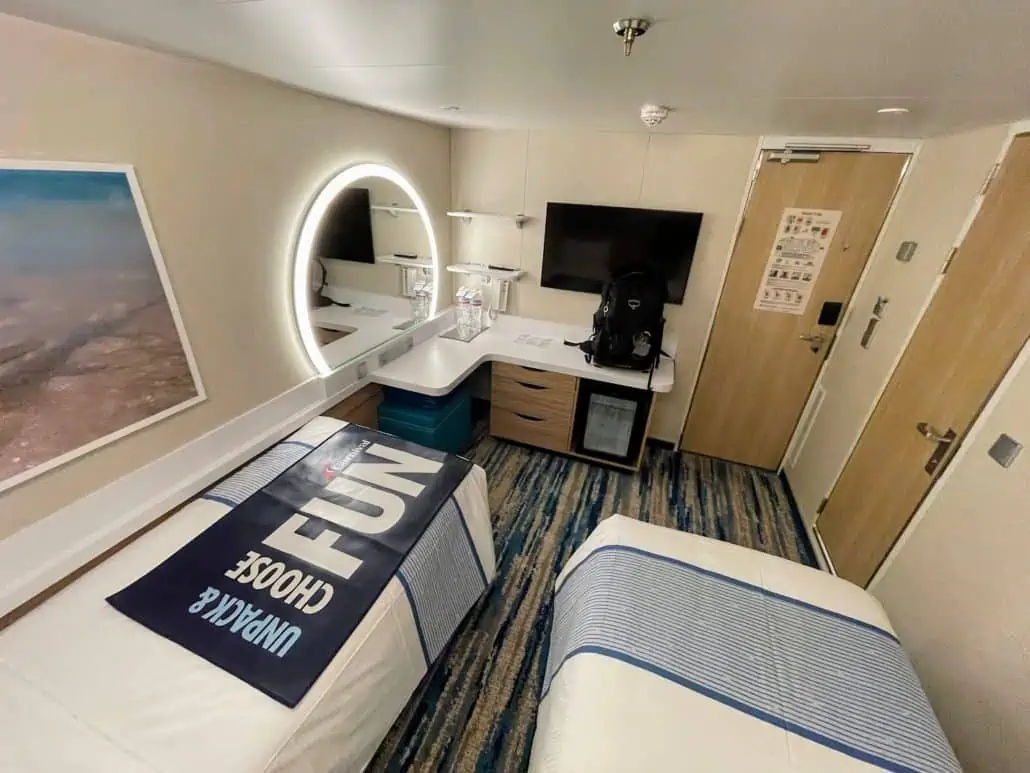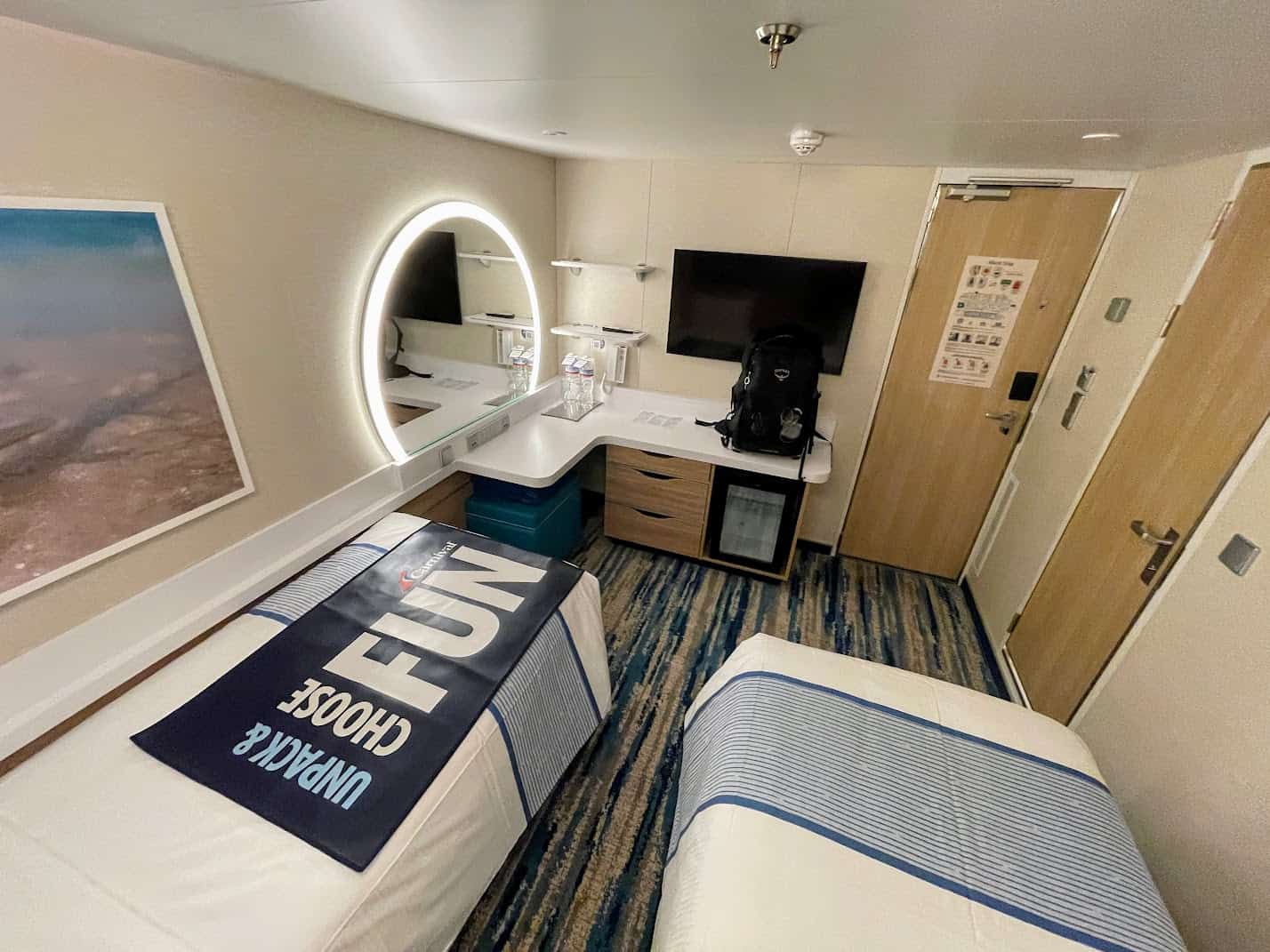 How Deck Plans Help You Out
Once you've found a cabin and confirmed on the website that it's available, the deck plans can help you check one thing that's really, really important: What's above and below you. Typically, we love to book staterooms that are "sandwiched" between other staterooms. If we know that decks four through nine are nothing but staterooms, there's a pretty good chance the one we've chosen on deck six will have cabins above and below.
There are other things the deck plans can help us ascertain as well. For example, is our selected cabin near an elevator and/or stairwell? Some people love that convenience, while others fear it might mean late-night or early-morning noise. The deck plan will also usually offer up helpful information about the stateroom you've booked. For example, does it "connect" to the one next door? What's directly across the hallway? (Ideally, other cabins as opposed to a crew-related area, which could make it a heavily-trafficked area with a door that might potentially open and close loudly at all hours.)
Another great resource is — surprise! — the internet. You'd be surprised how often you can find everything you want to know about a given stateroom by simply typing in the name of the ship and the cabin number. There's a halfway decent chance that a cruise lover has posted a YouTube video about the very same room you're considering booking, or someone has left a review of that specific cabin on a review site like cruiseline.com.
Ultimately, the more time you spend researching, the better the odds you'll wind up in a stateroom that's just right for your travel party. Remember, you're spending a fair amount of money on a cruise… you want to do everything in your power to make it as great as possible.
READ NEXT: Cruise Cabin Video Tour Tips
Pin it!