Having just returned from a five-night cruise on Holland America Line's new cruise ship, Rotterdam, it's time to look back on the trip as a whole and share what I loved, what I liked, and what didn't quite hit the mark.
This sailing came together at the last minute both for Holland America and myself because the ship got clearance to sail from the United States a little sooner than anticipated. It embarked on its first voyage from North America on November 5.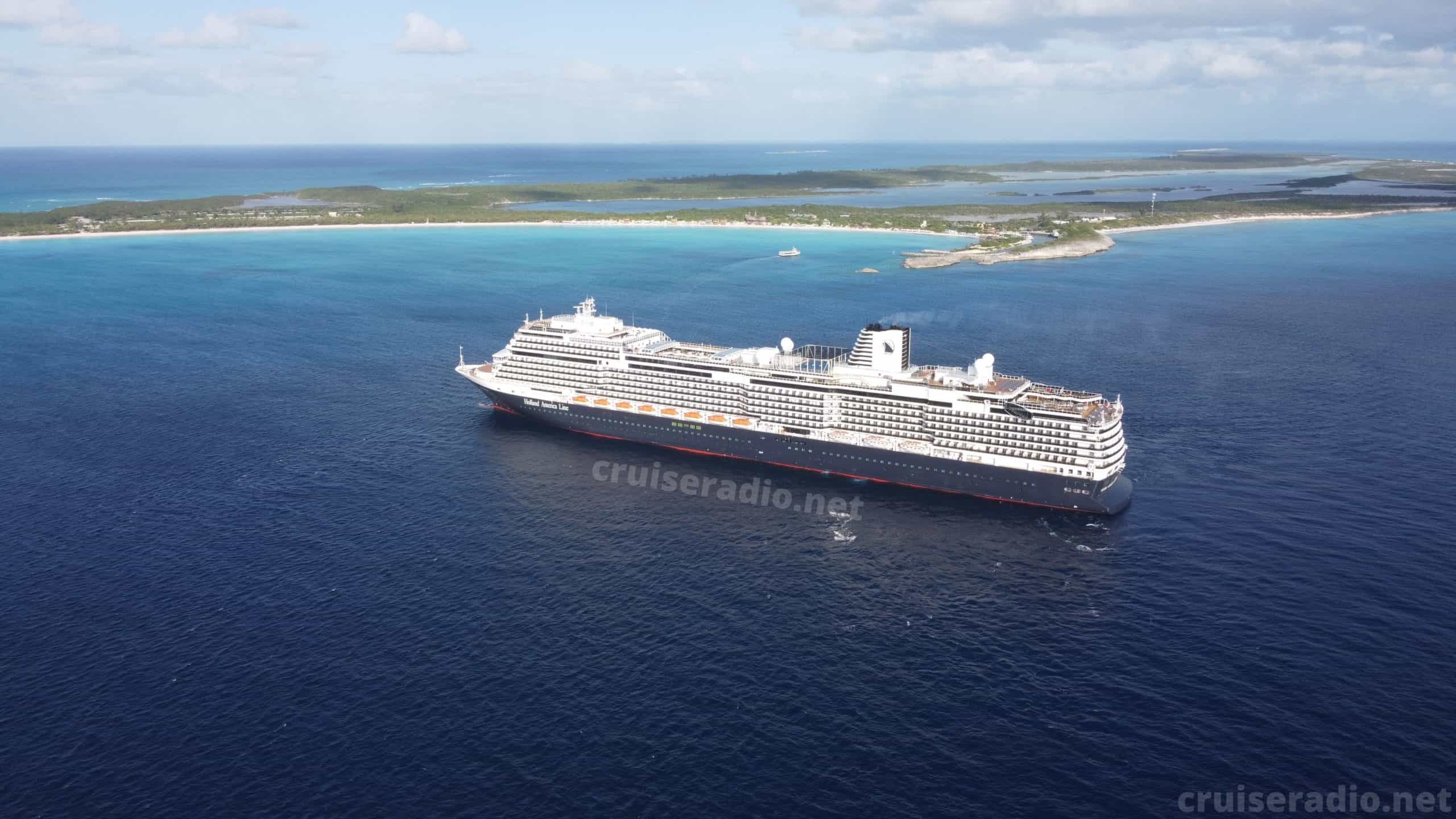 Our itinerary included two stops at private island Half Moon Cay, a call at Bimini in The Bahamas, and one sea day. Over the past few months, I've done new-ship sailings which lasted anywhere from two nights (MSC Seashore) to the more typical week (Carnival's Mardi Gras), and I have to say, five days is a perfect amount of time to get a real feel for a ship.
One thing that's a little bit hard to judge when it comes to any sailing right now — whether it's a new or old ship — is how they handle crowds.
All ships are operating at a reduced capacity, which can lead to a really fantastic experience or, as has happened in a few instances, shine a light on flaws that could become even more problematic when things return to normal and ships are sailing at capacity.
In any case, let's focus our attention on Rotterdam's hits and misses. (Spoiler alert: There are more of the former than the latter.)
What They're Getting Right
1. Health and Safety Protocols Were a Priority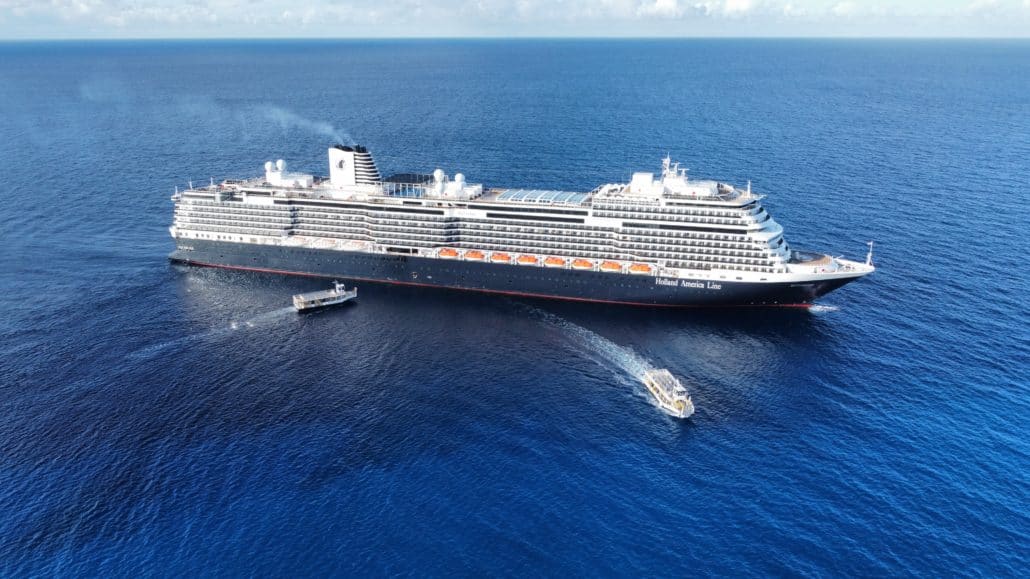 As you've probably seen on various social media posts, some lines have been doing a better job of enforcing mask wearing and social distancing than have others.
I'd put Rotterdam's crew right there at the top of the list when it comes to making sure guests are complying with the rules. For instance, even before the current crisis made us all a little wary of being in closed spaces with groups of people, I tended to take the stairs as opposed to the elevator whenever possible.
On this sailing, I got a little winded while climbing 12 flights, so I pulled my mask down given that nobody else was in the vicinity. A crew member spotted me and asked that I pull it back up… which is exactly what she's supposed to be doing.
This same diligence can be seen everywhere, from the lido market (where most foods are served to you by a staffer) to the event spaces.
2. The Food Was Top Notch
I've done almost a dozen cruises since the restart and when it comes to buffets, Rotterdam's had the freshest and best offerings.
As I mentioned in the trip report, it went beyond the layout and selections. Everything about the way they're handling buffet service was spot-on.
That quality extended to every venue at which we ate. Yes, you expect quality when you're paying extra for a meal at the Pinnacle Grill steakhouse or Rudi's Sel de Mer (exquisite cuisine!).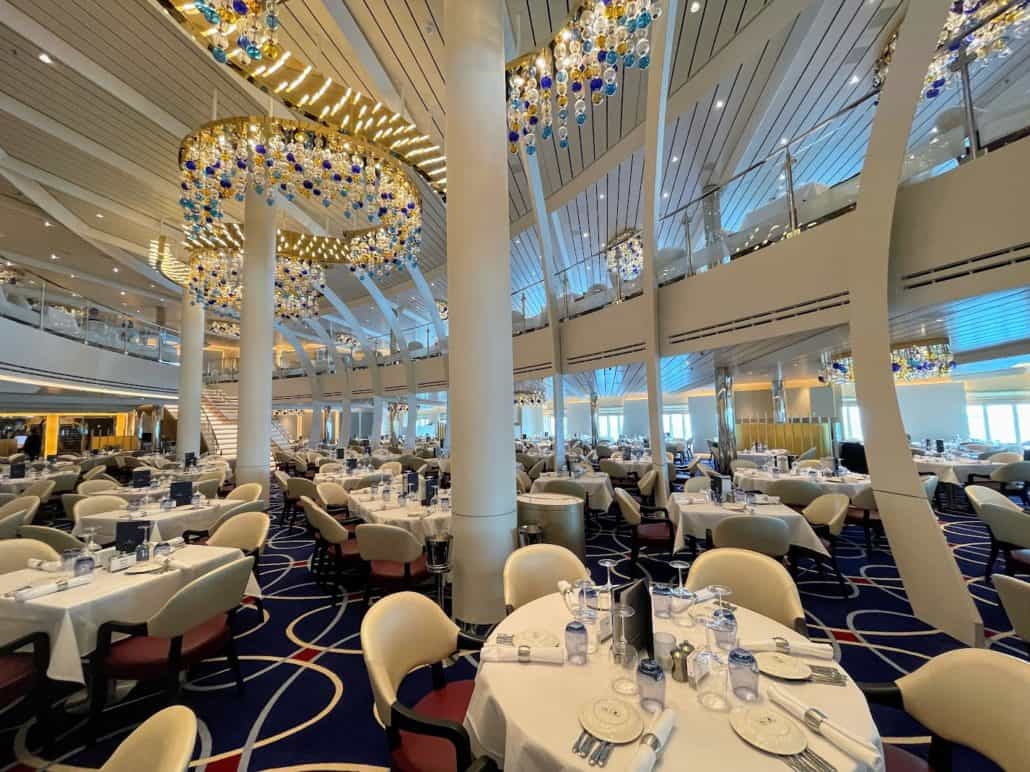 And sure, you hope that the complimentary food — whether in the main dining room or elsewhere — will rise to that same level, but we all know that's not always the case. Here, it definitely was.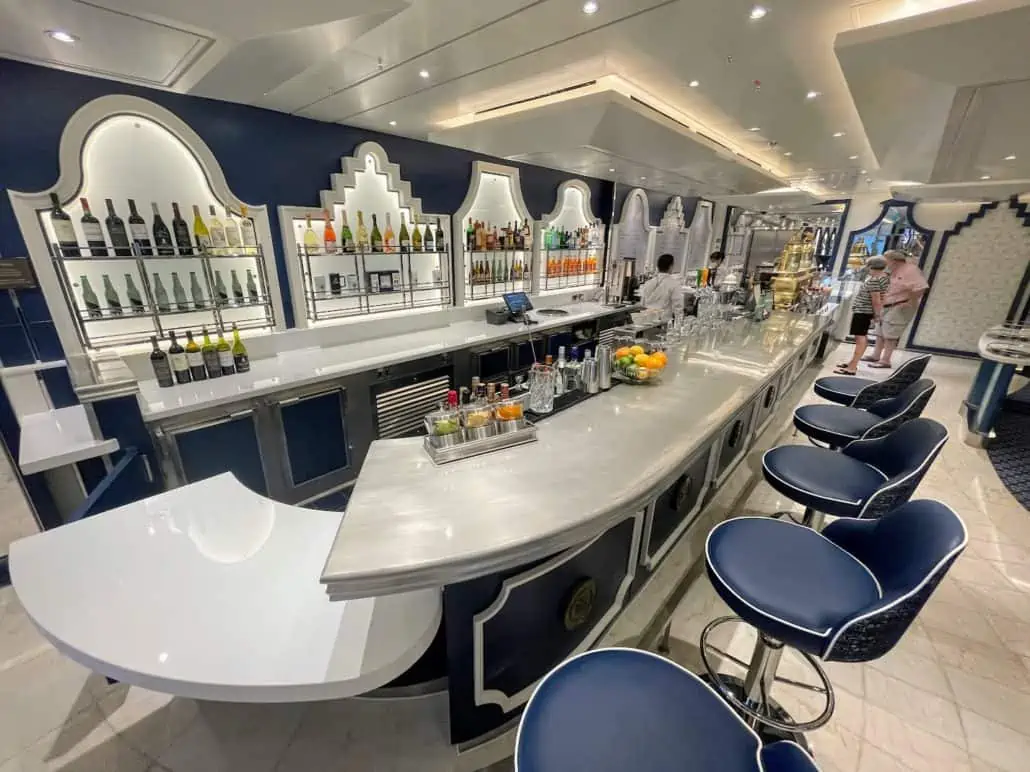 The Grand Dutch Café, Canaletto, Tamarind, New York Pizza, and the Dive-In burger shack are also dining venues that are not to be missed.
3. Best Live Music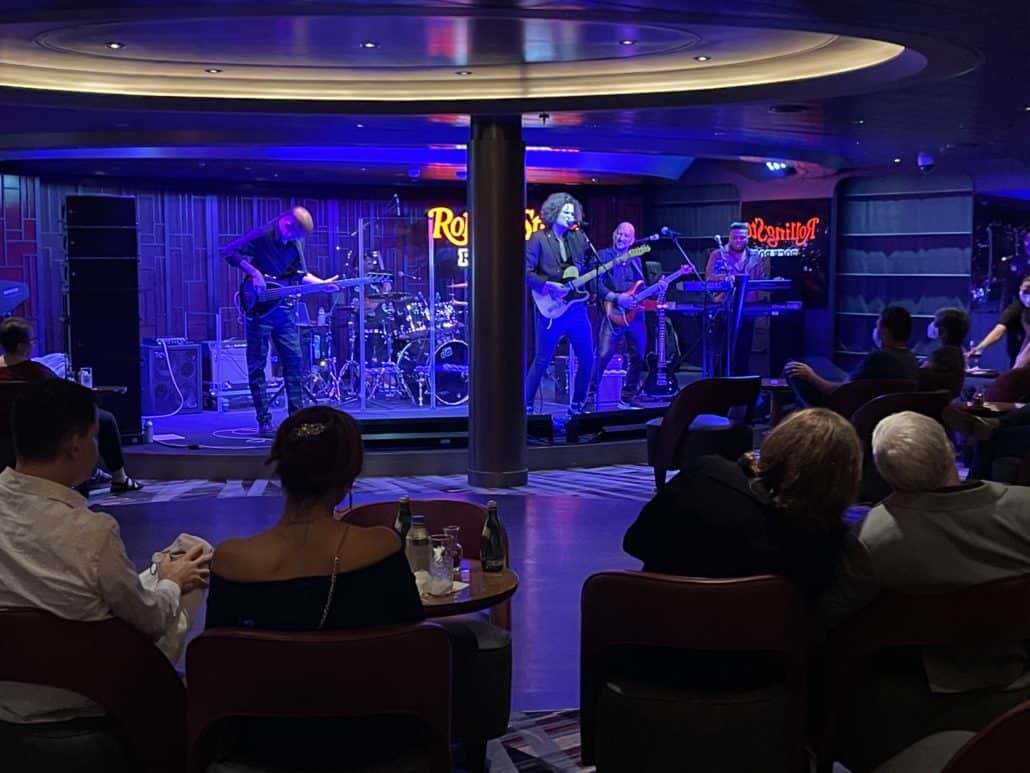 Cruise lines — including others under the Carnival corporate umbrella — often rely on jukebox musicals featuring popular songs sung by pretty people to backing tracks as their after-dinner entertainment. And while there's nothing wrong with that, Rotterdam — like other Holland America vessels — has so much more to offer.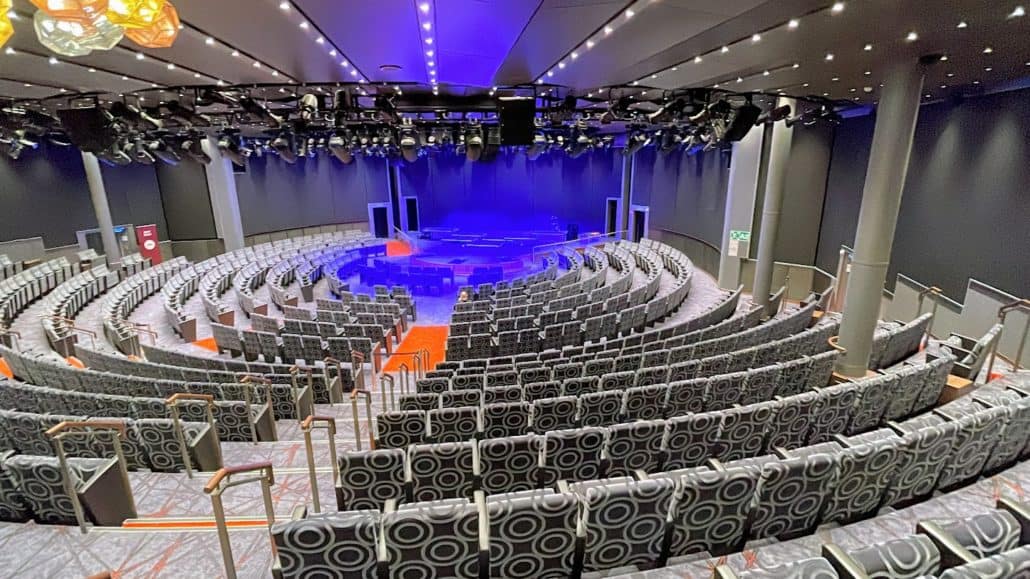 Music Walk — featuring B.B. King's Blues Club, Lincoln Center Stage, the Rolling Stone Rock Room, and Billboard Onboard — routinely features the kind of acts you'd hear performing in, well, the land-based versions of those hot spots.
Production shows were also head in the World Stage, just forward of Music Walk.
4. Unique, and Enriching Programming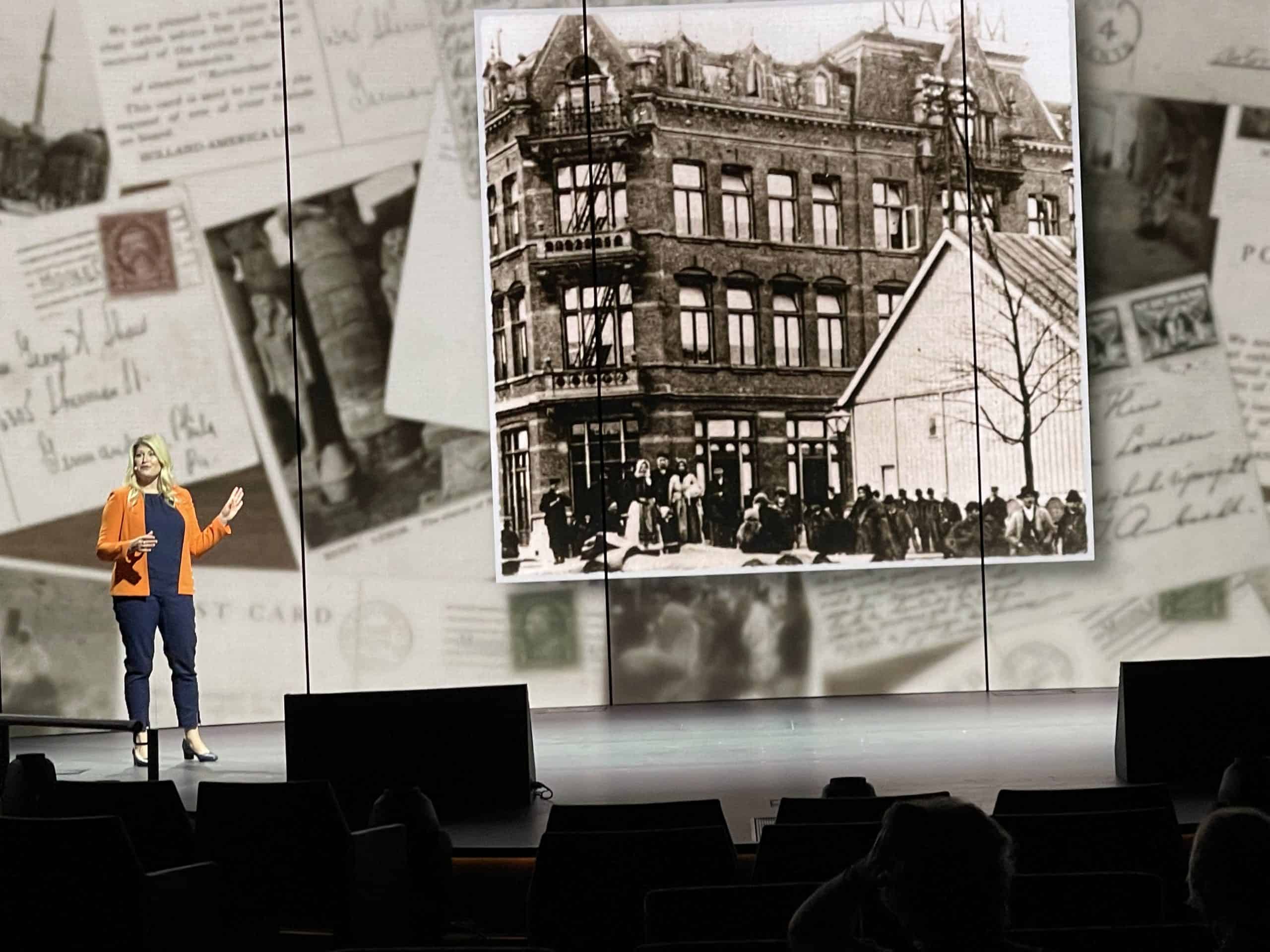 Perhaps the most unusual "show" I've ever seen on a cruise ship is The Origin Story, which unfolds on the World Center Stage and essentially covers the 150-year history of Holland America Line from inception to the shutdown and beyond. I know, I know… just reading that description, you're thinking "snoozefest."
But trust me when I say nothing could be more inaccurate. This is a must-see presentation between the cruise director's lively narration and the mixed media unfolding on the 270-degree screens. I've seen it more than once and have no doubt I'll take it in again.
Other shows take place on this stage, some of which take advantage of the space's technology. I regret not having had (or maybe made) time to check them out, and that's saying something given that I'm not big on production shows, as regular readers know.
5. Crow's Nest Was a Favorite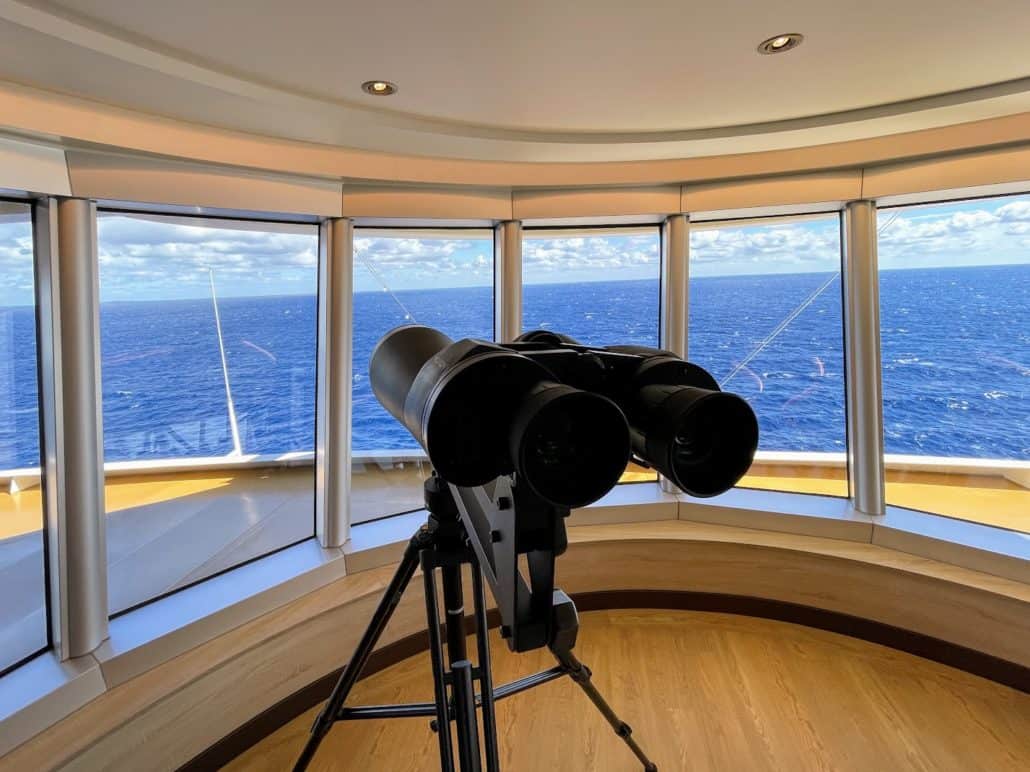 They say that the more things change, the more they stay the same. In the case of The Crow's Nest, the space has gone through an evolution, but my love of it has remained strong.
You simply can't beat the views from this ship-topper, and when you throw in some of the very cool technology added a few years back, tech-heads like me could (and do) happily spend big chunks of time here. Throw in the stunning views and assortment of cozy places to relax, and this remains one of the line's standout spaces.
During the sea days onboard, I could be found working in this area and enjoying the panoramic views.
6. Plenty of Quiet Spaces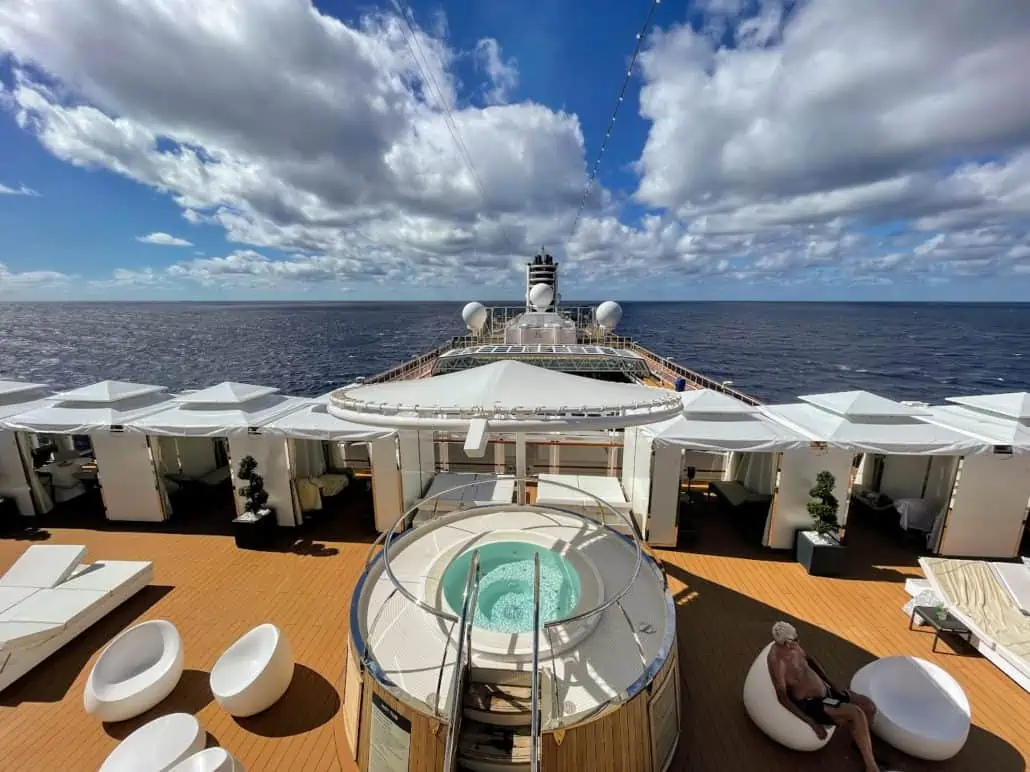 In some regards, Rotterdam feels as if it was designed to take passengers back to a simpler time. Yes, some shows and clubs keep you entertained (and rocking) late into the night, should you so choose to go to them.
But there are also many large and small spaces where a person can sit and read a book or stare out a window at the world as it passes by (or, as some of us call it, "nap").
Some ships I've been on over the past couple of years seem so determined to keep the good times rolling that they forget to carve out pockets in which we can just breath and do that thing we're supposed to do when on vacation: relax.
Our favorite place for serenity was the aft pool bar or the newly added Half Moon Bar on deck two.
MORE: Final Thoughts: 9 Pros and Cons of Majestic Princess
What Could Be Improved
7. The App's Functionality Was Clunky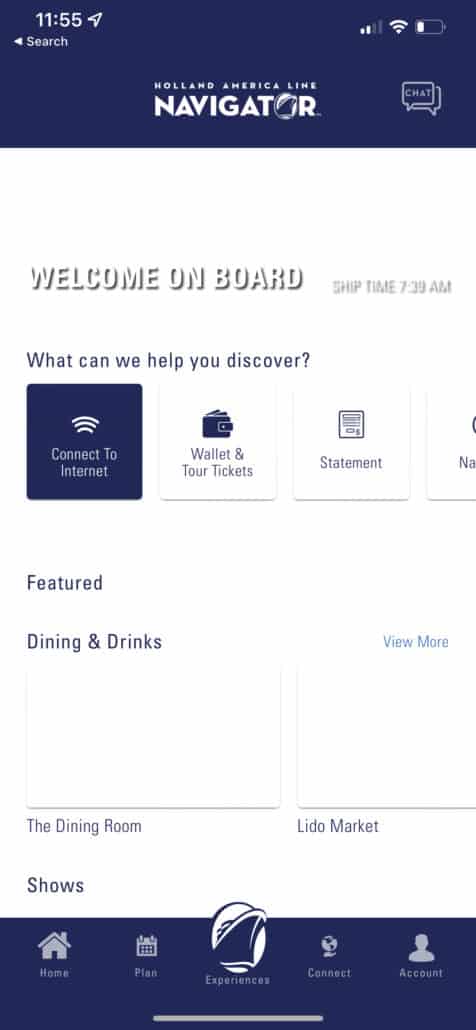 Technology is more important than ever for the cruise industry, which means that the apps we're asked to download and use have to be reliable. Not so long ago, Holland America's Navigator app was basically used just to check your account balance and purchase wifi. Unfortunately, it's not quite been updated to fulfill the needs of a modern cruiser.
Several times when we scanned a QR code to check out a menu, the app crashed. I did notice that the Navigator app has had at least one update since I was on board, so perhaps they're getting the kinks worked out. But this is something that definitely needs to be done as soon as possible now that we live in a world where technology is used not only to make our lives easier, but also help keep us safer.
8. Sound Barrier Issues Between Venues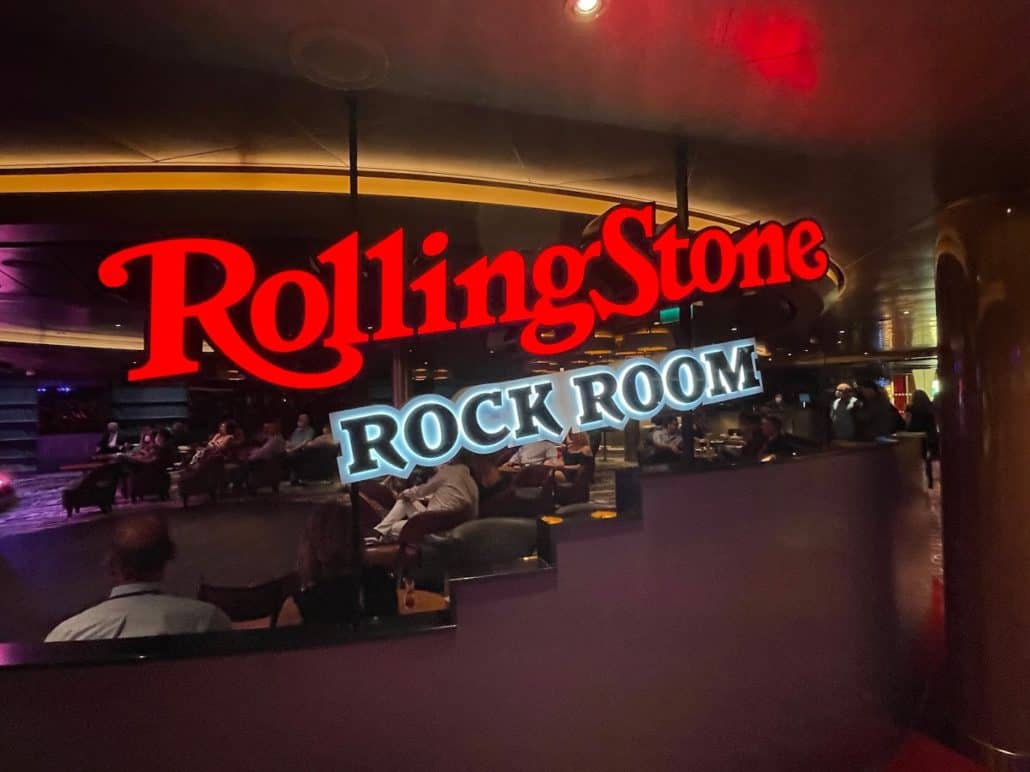 Music Walk is, as I mentioned, one of the best entertainment-based areas added to a cruise ship in ages. But ever since its inception, Music Walk has had a problem when it comes to sound bleeding from one venue to another.
Unlike ships where various musical acts are spread across the entire vessel, they're gathered in one area here in a space called Music Walk. It's a great concept and makes it easy to bop between one club and another, but also means that every time someone opens the door to one venue, sounds from the others have an opportunity to create a musical mashup that nobody wants.
They do their best to stagger the music, but sound issues are virtually inevitable with three venues within 100 feet of each other.
9. The (Hopefully) Temporary Casino Expansion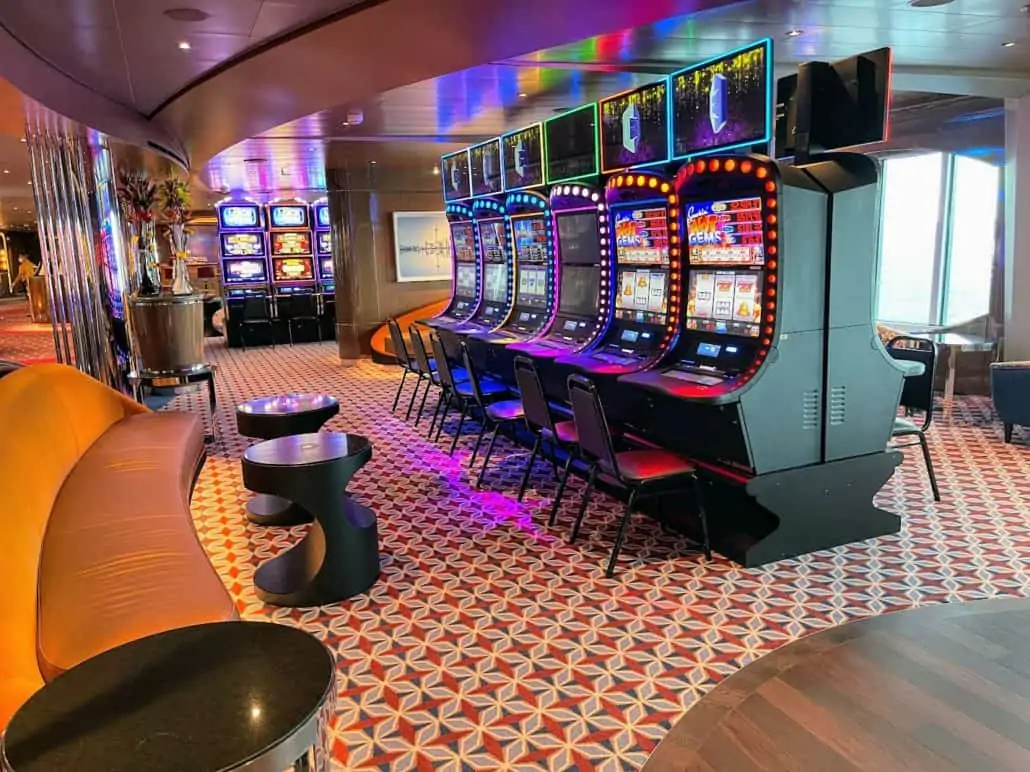 Having gone over a year without any money coming in, it's not surprising that cruise lines are looking for ways to refill the coffers. But putting 12 slot machines in the Ocean Bar seems like a questionable-at-best move.
When I asked about the additional one-armed bandits, I was told they were put there to give non-smokers a space in which to gamble — which is always appreciated — but also that they'd be removed after the holiday season.
These two things don't make sense when taken together, given that it's not as if people start smoking less after the holiday season. In any case, it just seems odd to have put these machines right outside Rudi's Sel de Mer and the Pinnacle Grill steakhouse — two of the most excellent venues on board.
Final Thoughts
All in all, Rotterdam is a ship that fits perfectly into the Holland America Line profile, especially where its focus on food and music are concerned. The misfires were, for me, few and far outweighed by the many pleasures offered on the ship.
Rotterdam will spend the winter season sailing from Fort Lauderdale, Florida to the Caribbean before repositioning to the Netherlands in April 2023. Out of the nine Holland America Line ships I've sailed, this one is by far the best in the fleet.
You can catch our entire trip reports from the nights on Rotterdam here:
READ NEXT: Bimini Cruise Port: Everything You Need To Know
Pin it!