Perhaps the Carnival Magic is so wildly popular because it's been around long enough to accrue a loyal following. Or maybe there's just something special about the ship which keeps people coming back for more. Whatever the reason, the Magic is often cited by Carnival Cruise Line devotees as not only a favorite, but a ship that many have sailed time and again since first it was launched in 2011.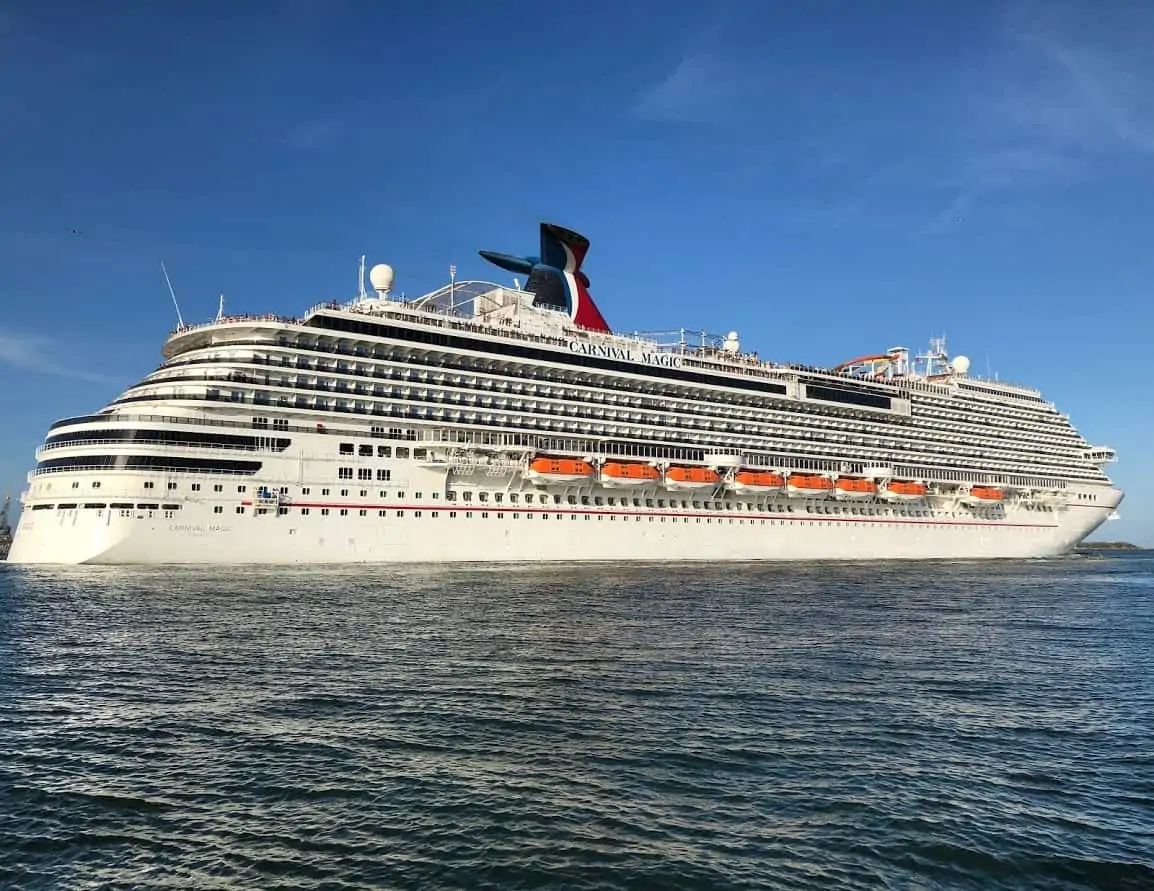 Certainly, there's a lot to love. The Dream Class ships are, to many, an ideal size. Others love The Lanai, a half-mile promenade which wraps around an entire deck, something that's increasingly rare these days. Whatever the reason, the Magic is as beloved as it is popular.
Whether you've sailed her repeatedly or are considering booking the Magic for the first time, we thought we'd offer up some tips, thoughts and even a few secrets that will help make your trip on this amazing ship all the more special.
1. Book a Cove Balcony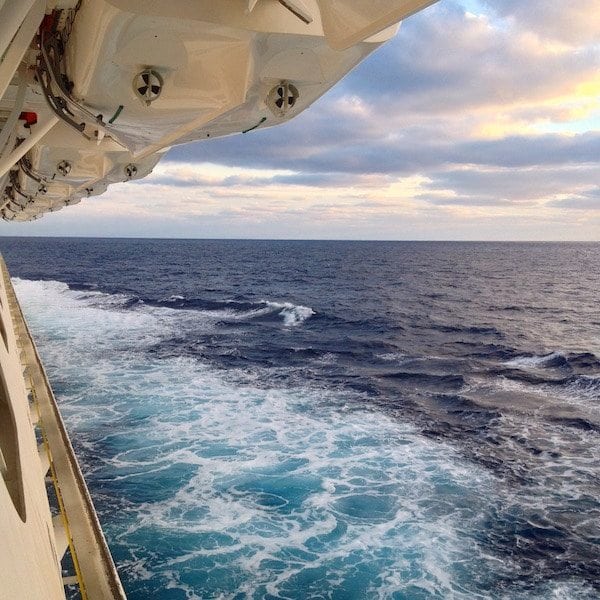 If you like being close to the water, this type of stateroom — which was introduced on Dream Class ships — is ideal. Plus, you get all the benefits of a balcony at a lower cost. Their unique construction offers a lot of protection from the weather while also offering up a unique view, as the passing scenery seems almost framed by the surrounding bulkhead.
Read More: 5 Ways Cove Balconies are Unique
2. Get Your Morning Coffee Fix Even Before Breakfast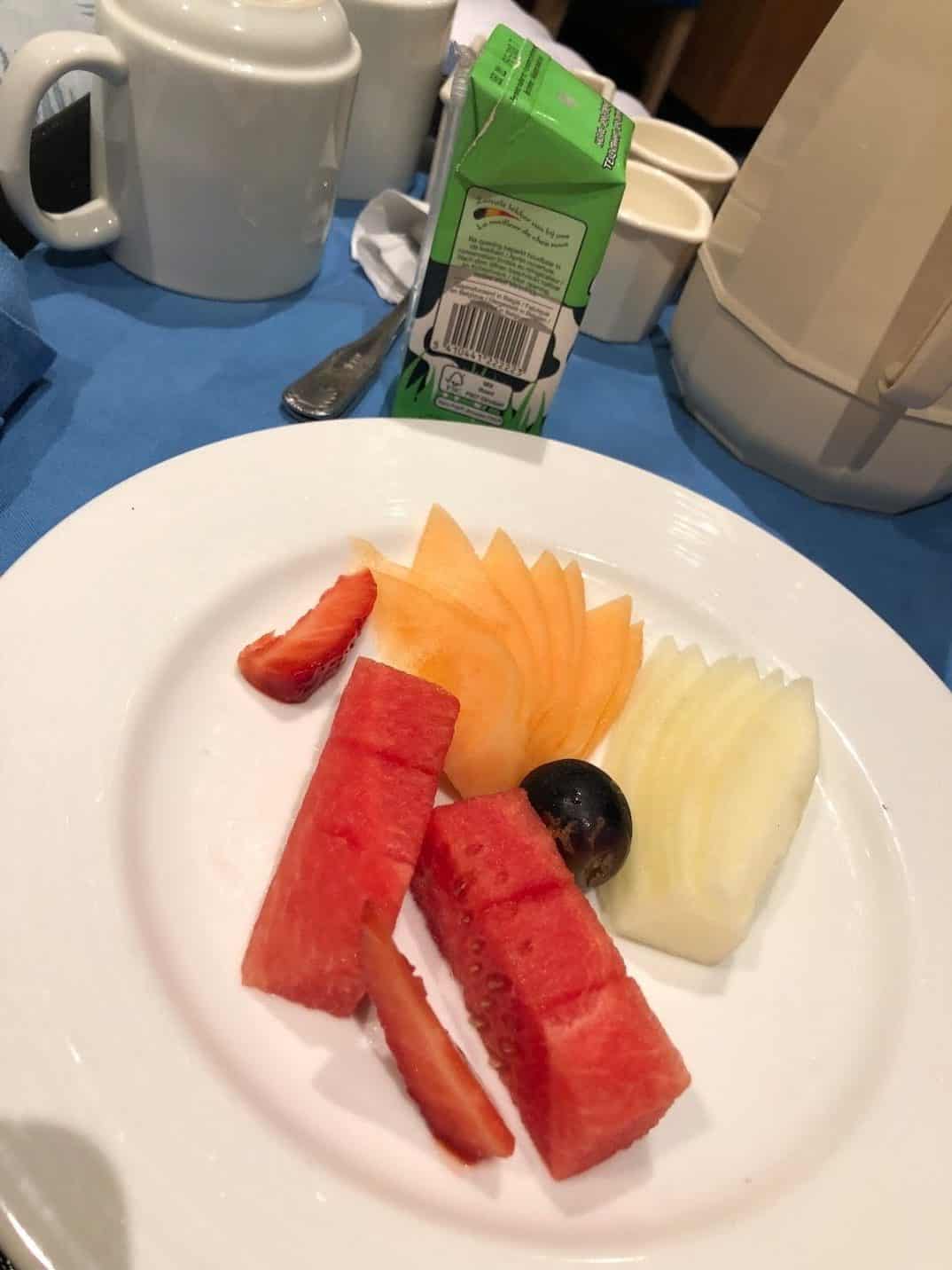 Even if you want to have breakfast in the main dining room or lido deck area, consider ordering coffee from room service. After all… who really wants to face the day, let alone your fellow passengers, without caffeine? Best of all, breakfast room service is complimentary.
3. Get a Head Start on Formal Night
Consider leaving your cabin a few minutes earlier than normal on the formal night. Why? People are all dressed up with somewhere to go… and a whole lot of them want to get their pictures taken. Because there are various spots set up around the ship at which photographers are stationed, things can get a little congested as you make your way toward the Southern (aft) or Northern Lights (mid) dining rooms. (Plus, you might wanna get your picture snapped before dinner, too!)
4. Try Something Different For Lunch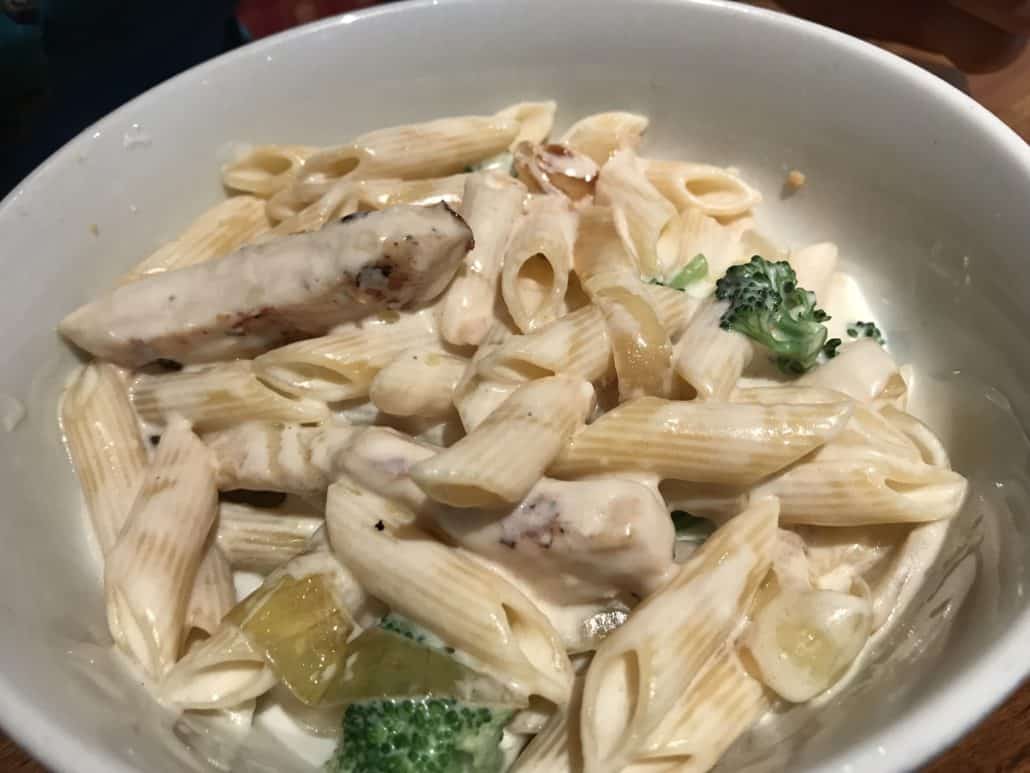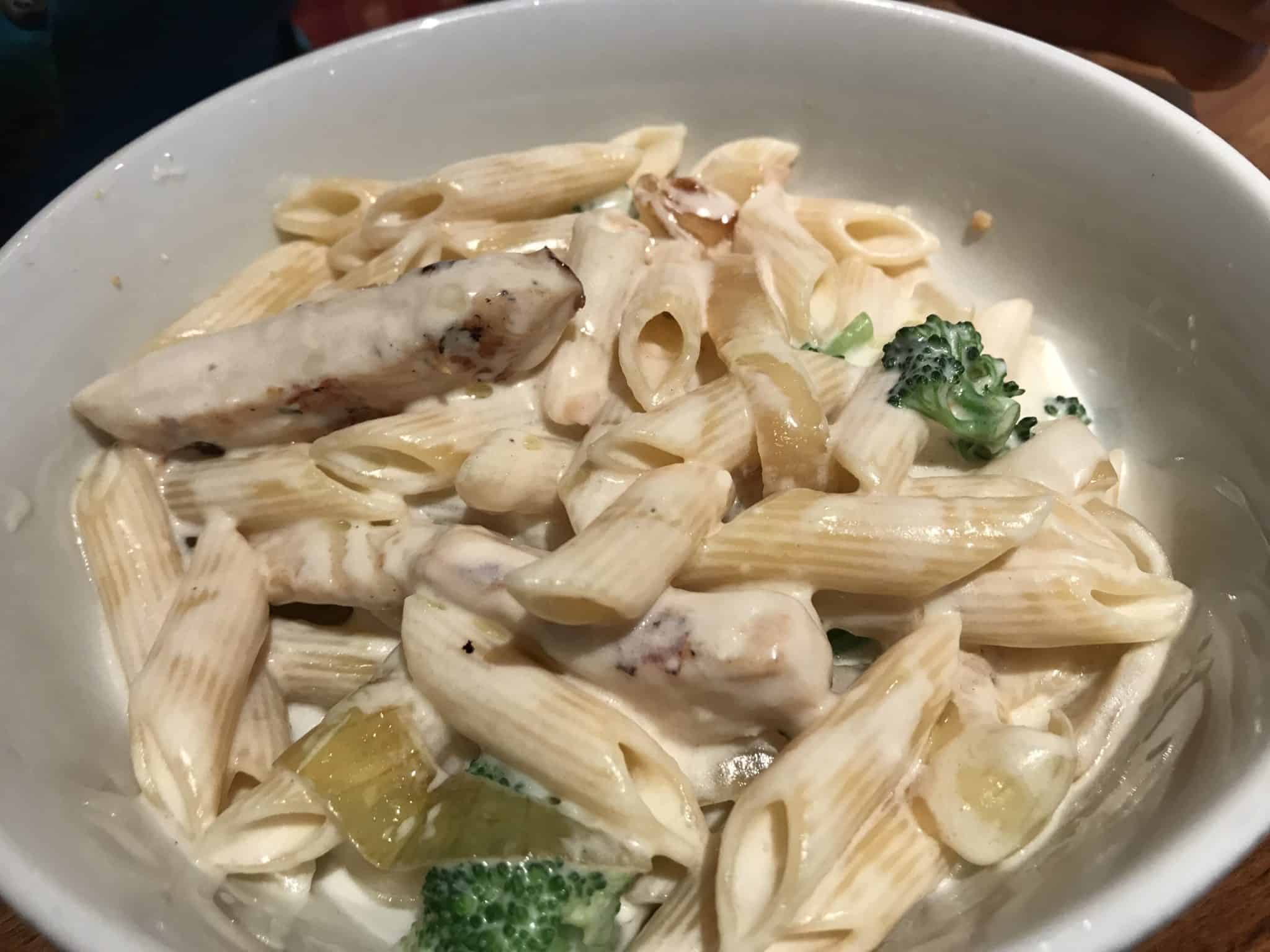 It's easy to hit the buffet come lunchtime, but there are a whole lot of options available… including Cucina Del Capitano. Yes, the restaurant is a for-fee spot at dinner time, but at lunchtime, they offer a variety of pasta dishes (and a decent Caesar salad), and it's all complimentary.
Read More: Lunch Review at Cucina del Capitano
5. Escape the Kids 
Located on the very top deck and at the very front of the ship is Serenity… aka a little slice of heaven. (And as it turns out, heaven comes with two hot tubs.) This adult's only retreat is the perfect escape… and the further forward you go, the quieter the space you'll be able to find. Get there early — especially on sea days — if you want a good seat. This is also a great place to relax in the evenings and catch the sunset.
6. Snack in the RedFrog
Everybody knows this favorite hangout offers a big selection of Caribbean rums and amazing beers, many don't realize that it's also a great place to grab some munchies like wings, sliders, conch salad, and grouper fingers. Yes, each snack will cost you $3.33 but they're well worth it and the perfect thing to hold you over until dinner time (or to soak up some of those drinks)!
7. Eat Free BBQ
If you're a BBQ fan, Deck 5 starboard (that's the right side of the ship, for those who are nautically challenged) is the place you wanna head. That's where you'll find Guy's Pig & Anchor BBQ… as well as a whole lot of people. This spot can get crowded, so it's best to try and hit it as soon as it opens. (Check the Fun Times in order to figure out when that is.) My personal favorite? The smoked beef brisket, the chicken and the mouth-watering macaroni and cheese.
8. Check Lido Marketplace hours daily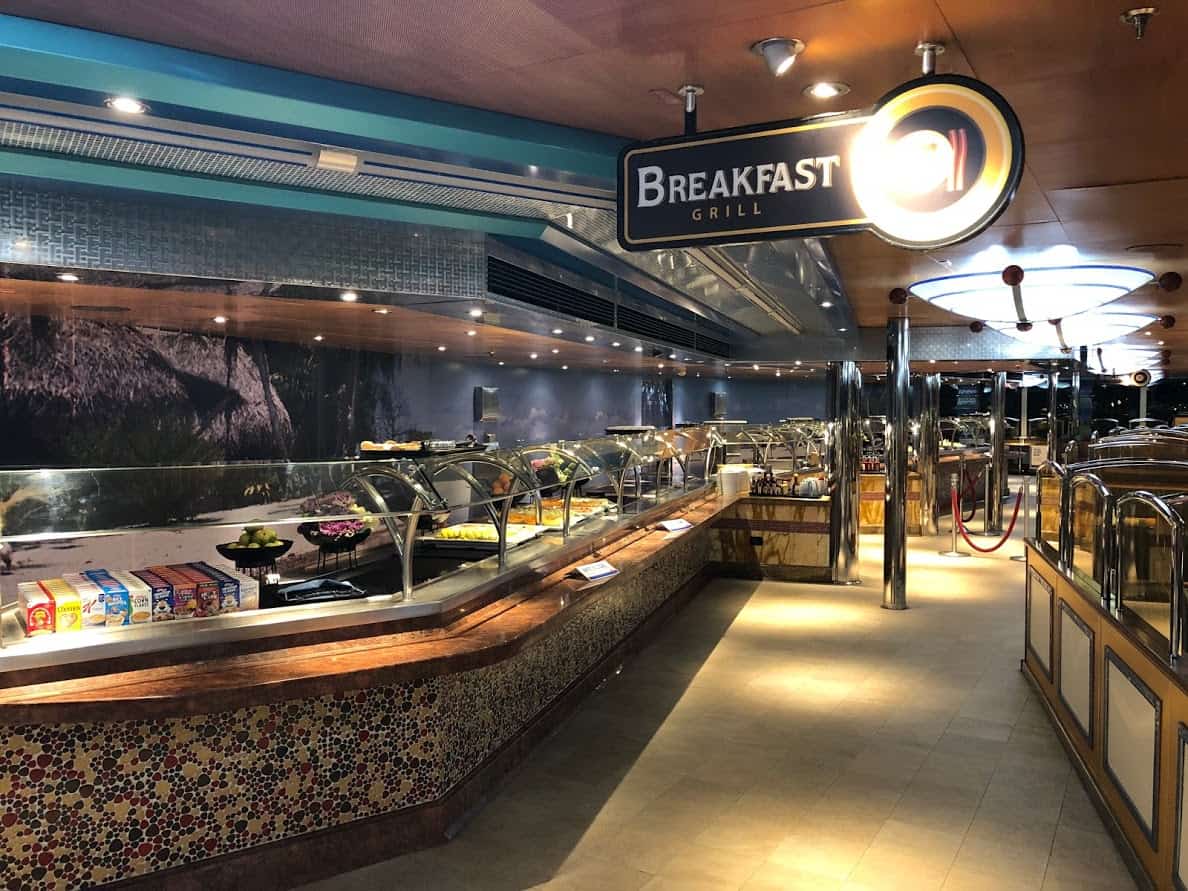 Trust me when I say there's nothing worse than coming back from an excursion, dawdling in your room for a while… and then finding out the Lido Deck Marketplace — where you'd planned to grab a bite — is closed. Make sure you know when they're open and when they're not… although truth be told, as on any cruise ship, you're never going to go hungry. There's always going to be something available… including room service.
Read More: Understanding the Carnival Fun Times
9. Take Time to Walk The Decks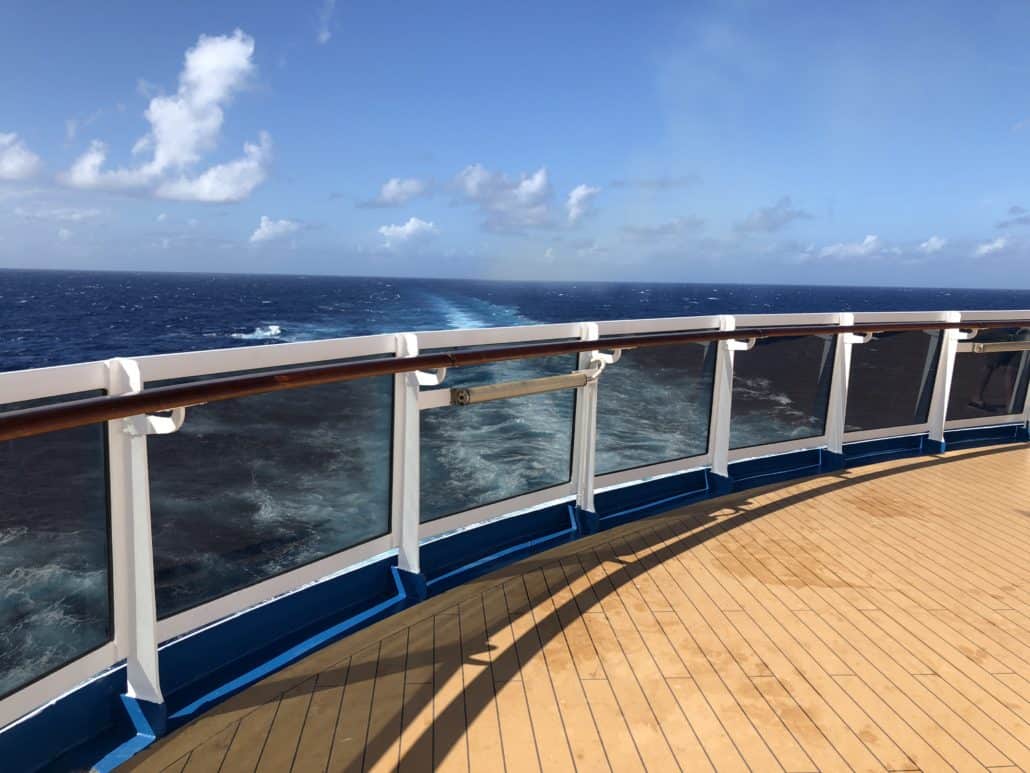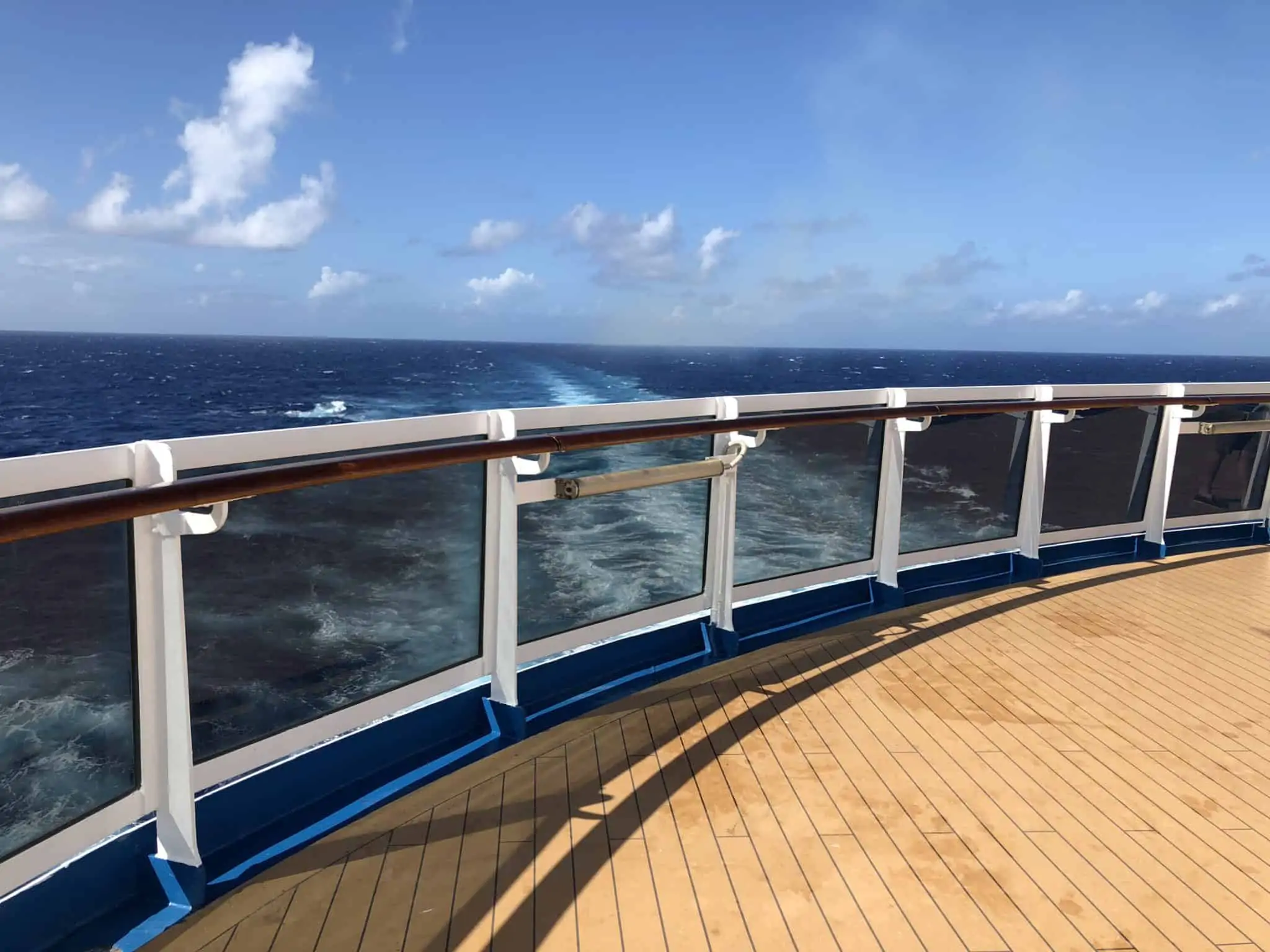 On many modern ships, it's tough (if not impossible) to actually walk the entire circumference of a deck without encountering a roadblock of some sort. But on the Magic, deck five allows you to stroll to your heart's content, completely unencumbered.
10. Be Careful Where You Book
This holds true for any ship but it's worth remembering: Always check the deck plans carefully (and talk to your travel agent) before booking. Nobody wants to be directly above or below a nightclub but let's face it… someone's going to wind up there. Smart cruisers know that not every stateroom — even within the same classification — is the same. By taking the time to do a little research, you can make sure you're exactly where you want to be.
11. Bypass The Casino To Avoid The Smoke
The casino can be pretty smoky, but it also happens to be smack-dab in the middle of deck five. But you can bypass it by taking deck four below or walking the hallways on deck six above it. There is a staircase just aft of the casino that will put you in the middle of the promenade so you can avoid it all together. You will just have to walk a flight of stairs to get there.
12. Get Your Food On ASAP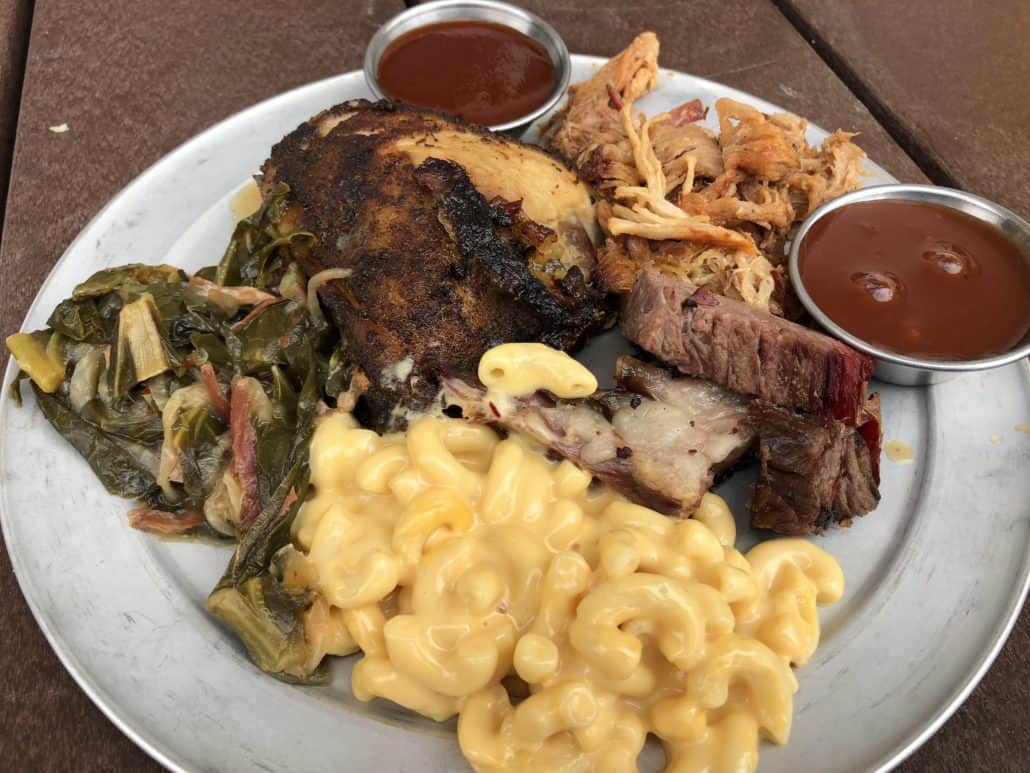 If you're like me, there's probably some food item on board that you've been looking forward to pretty much since the day you booked the cruise. In my case, it's something from Guy's Burger Joint. If so, head there as soon as you get on board. While everyone else is still trying to figure out where things are (or stopping in the atrium for a vacation-starting drink), you'll be able to enjoy your must-have treat without waiting in line. Plus, what better way to kick things off than with something you've been looking forward to for so long?
13. Take Advantage Of The Spa Showers
One of the benefits of visiting the spa is the shower. The stalls are bigger than your stateroom's shower, and the towels are nicer, too. Fun fact: While most people work out before hitting the showers, nobody says you have to. Live it up!
14. Know Which Hot Tubs To Hit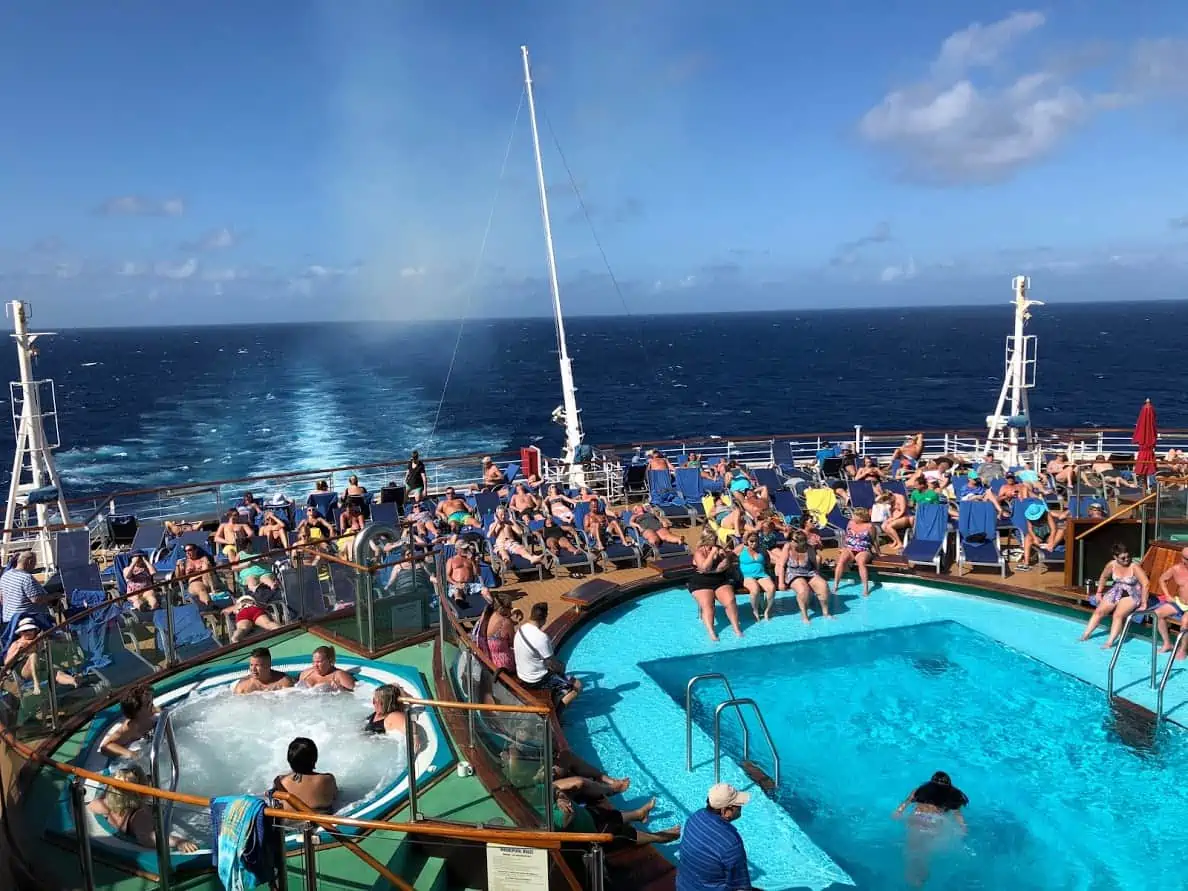 Carnival Magic has a whole lot of hot tubs… the secret is avoiding ones that are going to be overcrowded or have kids in them. Obviously, the hot tubs in the Serenity area are great for avoiding kids, given that that's the adult's only area. But there are also four hot tubs on deck five — two on either side of the ship — which are rarely crowded. In fact, it's usually pretty easy to find one there that's completely empty.
15. Bring a Sweater To The Shows
For some reason, the air can be pretty chilly in places like the theater and the comedy club. Better to have a sweater that you don't need than to get there and find yourself shivering through the whole show!
16. Hit Ocean Plaza for Breakfast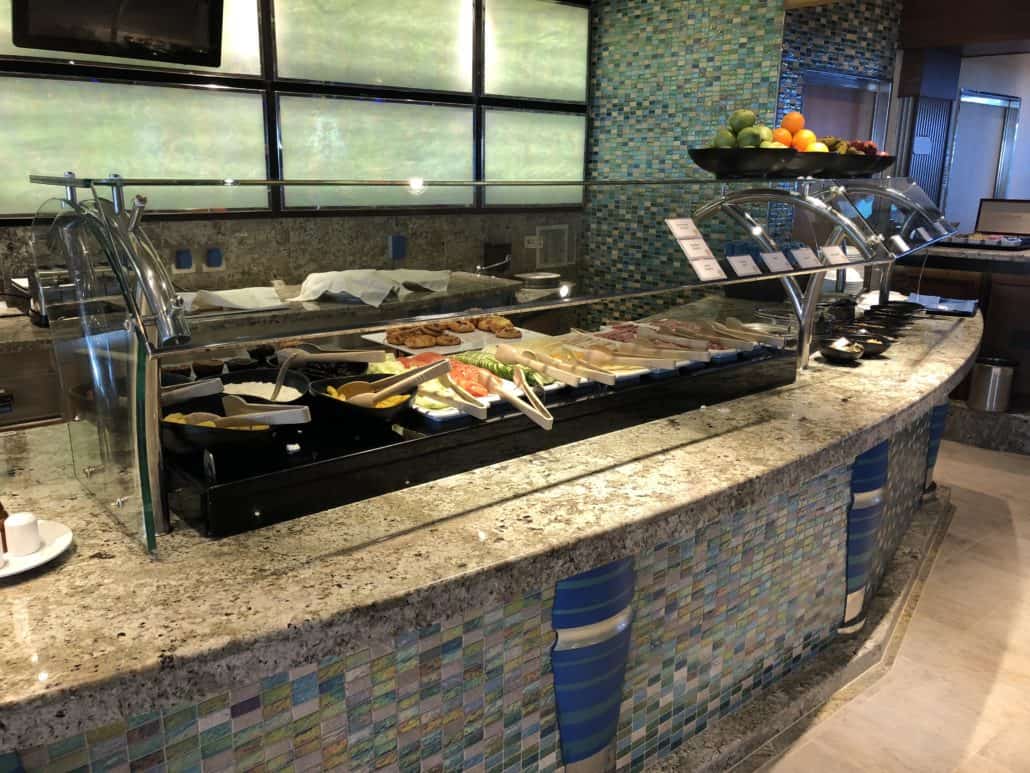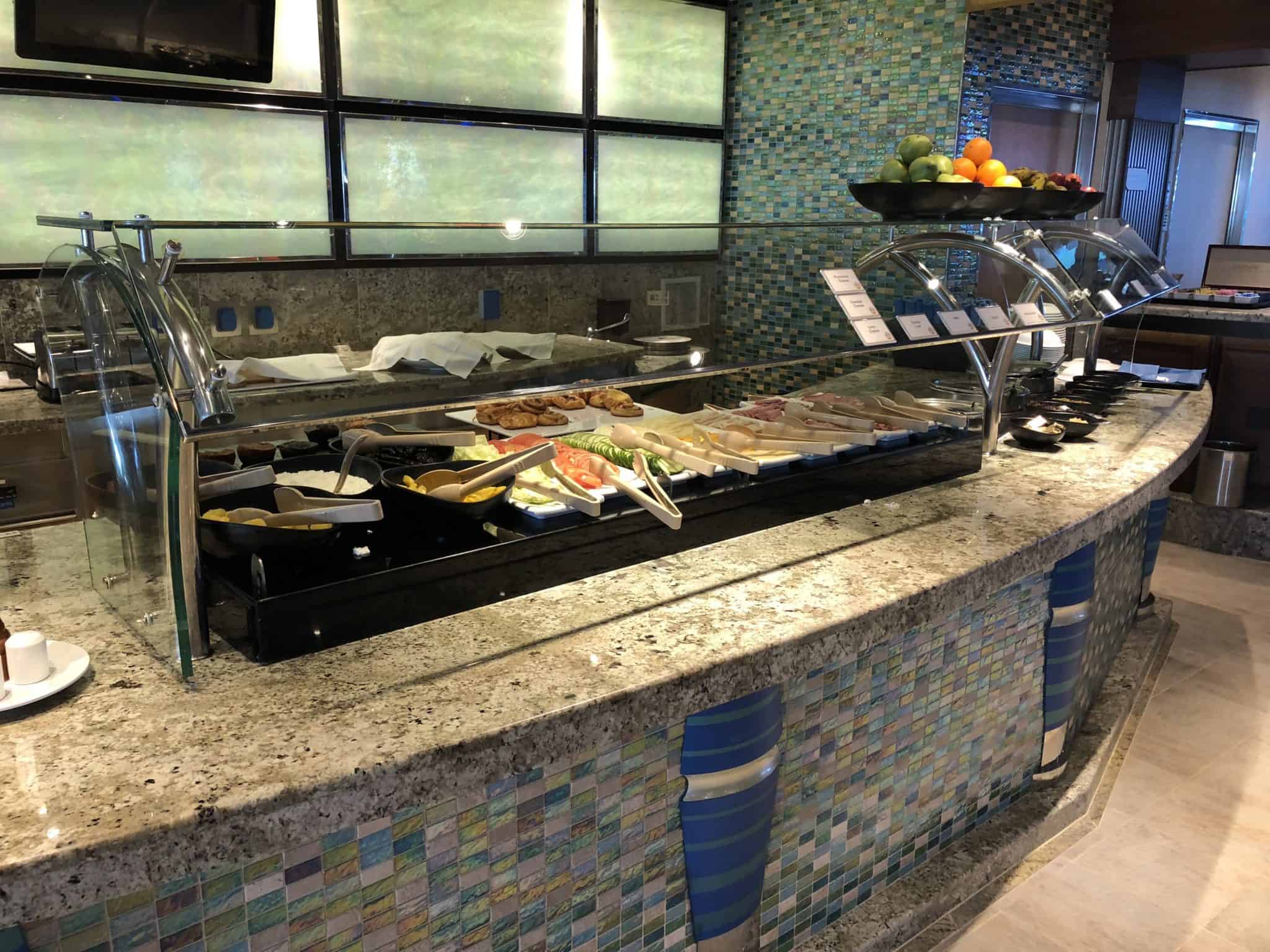 If you don't want to fight the crowds in the Lido Marketplace at breakfast time — but also don't feel like doing a whole sit-down meal thing — swing by Ocean Plaza. Right next to the coffee bar, you'll find a great continental breakfast spread. It's perfect for folks who want a little nosh to tide them over until their next meal.
17. Buy the Spa Pass, Pronto
If you're thinking about getting a spa pass, purchase it before you set sail. They only sell a certain number, and they can sell out quickly, as the thermal spa is pretty popular. This is a situation where you need to commit early or risk missing out.
18. Make Sure To See The Shows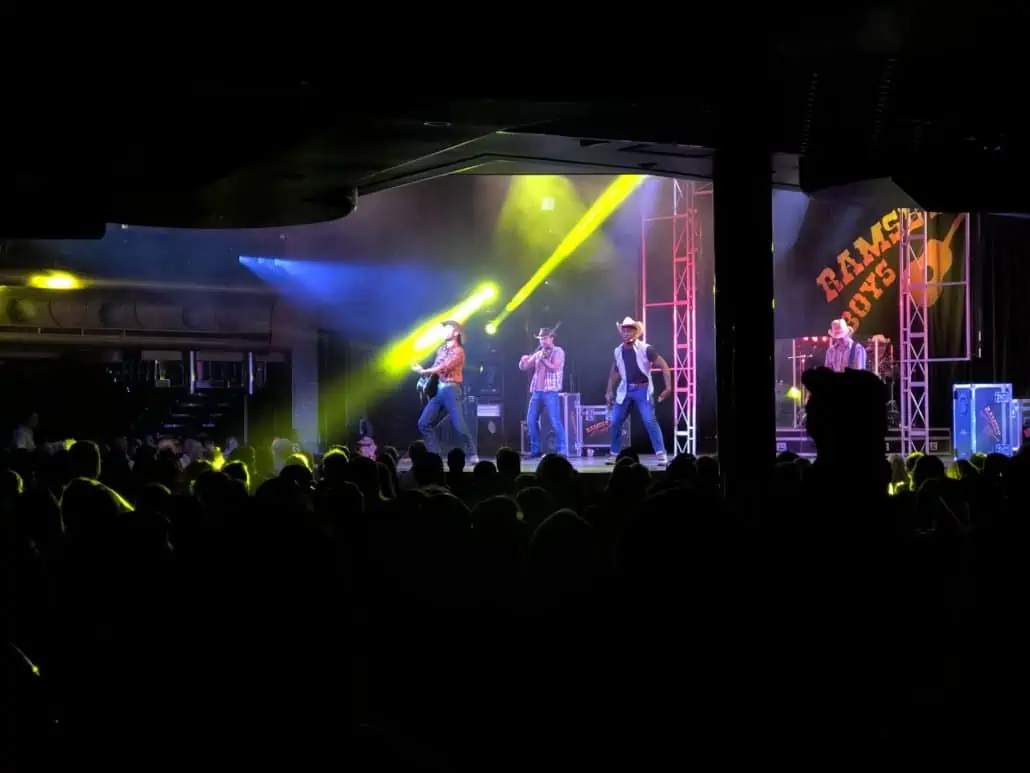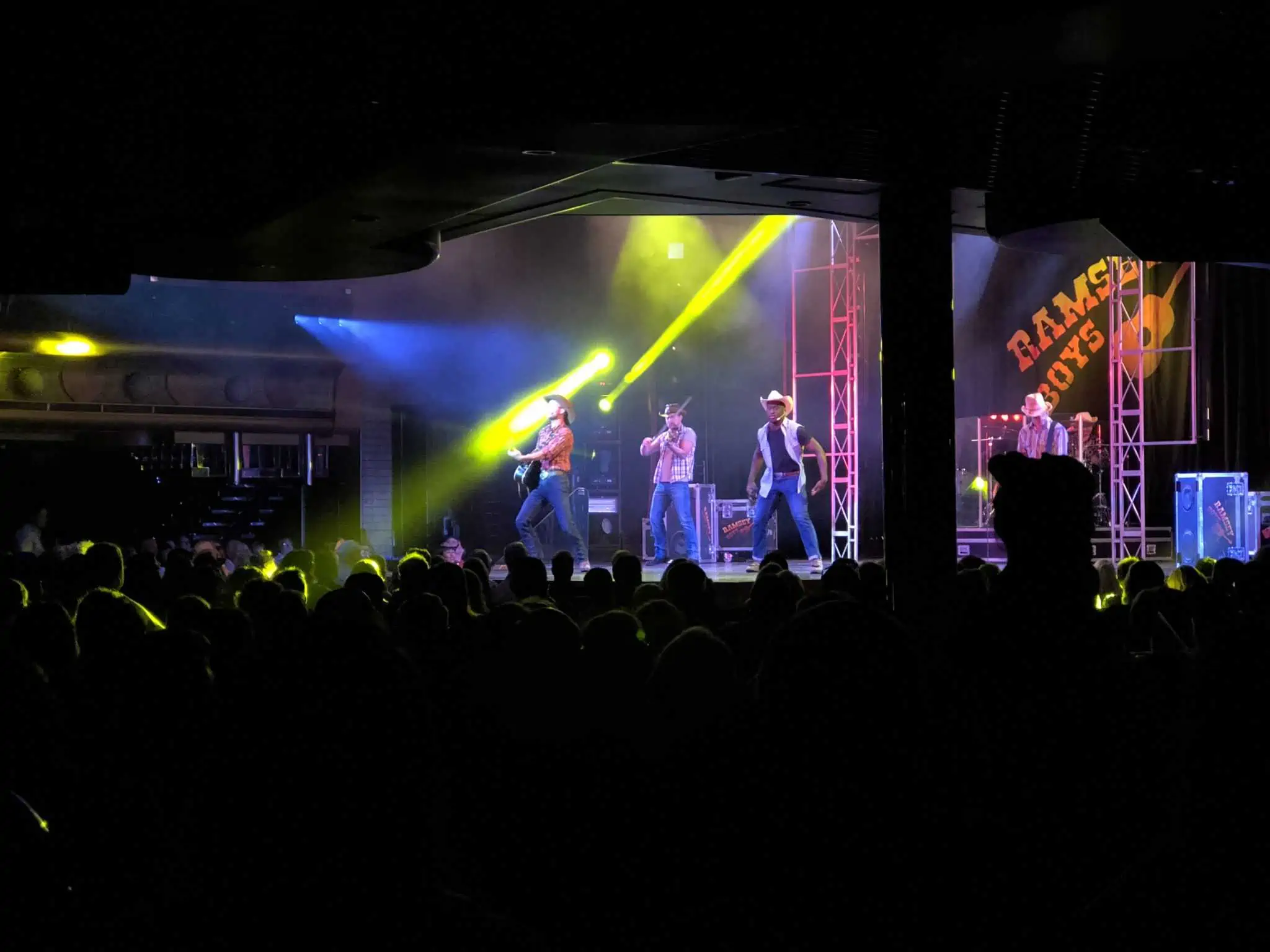 Carnival is once again moving towards using live musicians in their Playlist Production shows, and it makes a big difference. The shows offered on my recent seven-night sailing were Flick, Country Road, America Rocks, 88 Keys, and Lip Sync Battle.
19. Get to the Shows Early 
Both the production and comedy shows fill up fast, so it's best to get there as soon as the doors open. There is usually a pre-show presentation in the main theater that starts 30 minutes before the show, and the comedy lounge opens its doors about 30 minutes in advance.
20. Download the Hub App
The Hub App will become your best friend over the course of the cruise, so download it before you even arrive at the port. The app will give you access to your photos, let you monitor your onboard spending, allow you to set up alerts so you don't miss activities you want to take part in, look at menus and more. Once you're on the ship, the app is free to use. (Just make sure your phone is set to airplane mode so that it doesn't try to connect to the ship's cellular network!)
Read More: 11 Reasons to Download the Hub App
21. Strike A Pose… Or Lots of Them
Every time you see a photographer, jump in front of that camera and let them snap your picture! There's no charge, and who knows? They might wind up snapping a picture that you love so much you just have to purchase it! Plus, now that the Magic has switched to a digital system, you don't have to worry that they're wasting a lot of paper printing out photos you're not going to purchase. And it's crazy convenient to look at your portfolio either in the Pixels gallery or via the Hub app or even on the interactive television in your stateroom!
22. Enjoy The Silence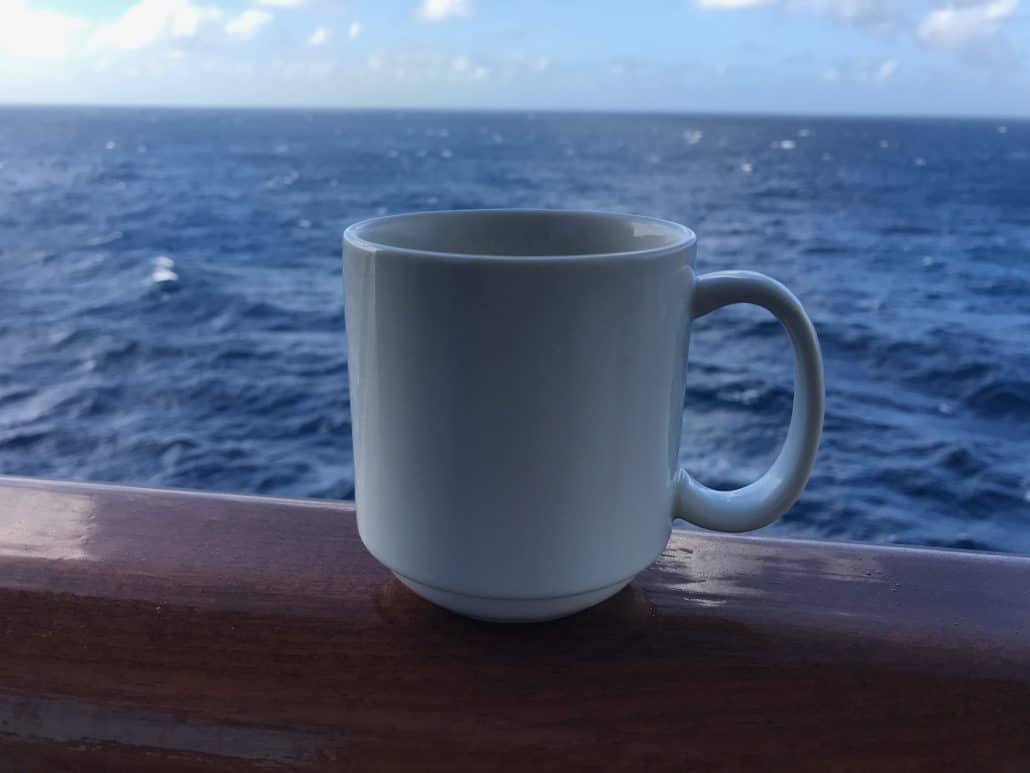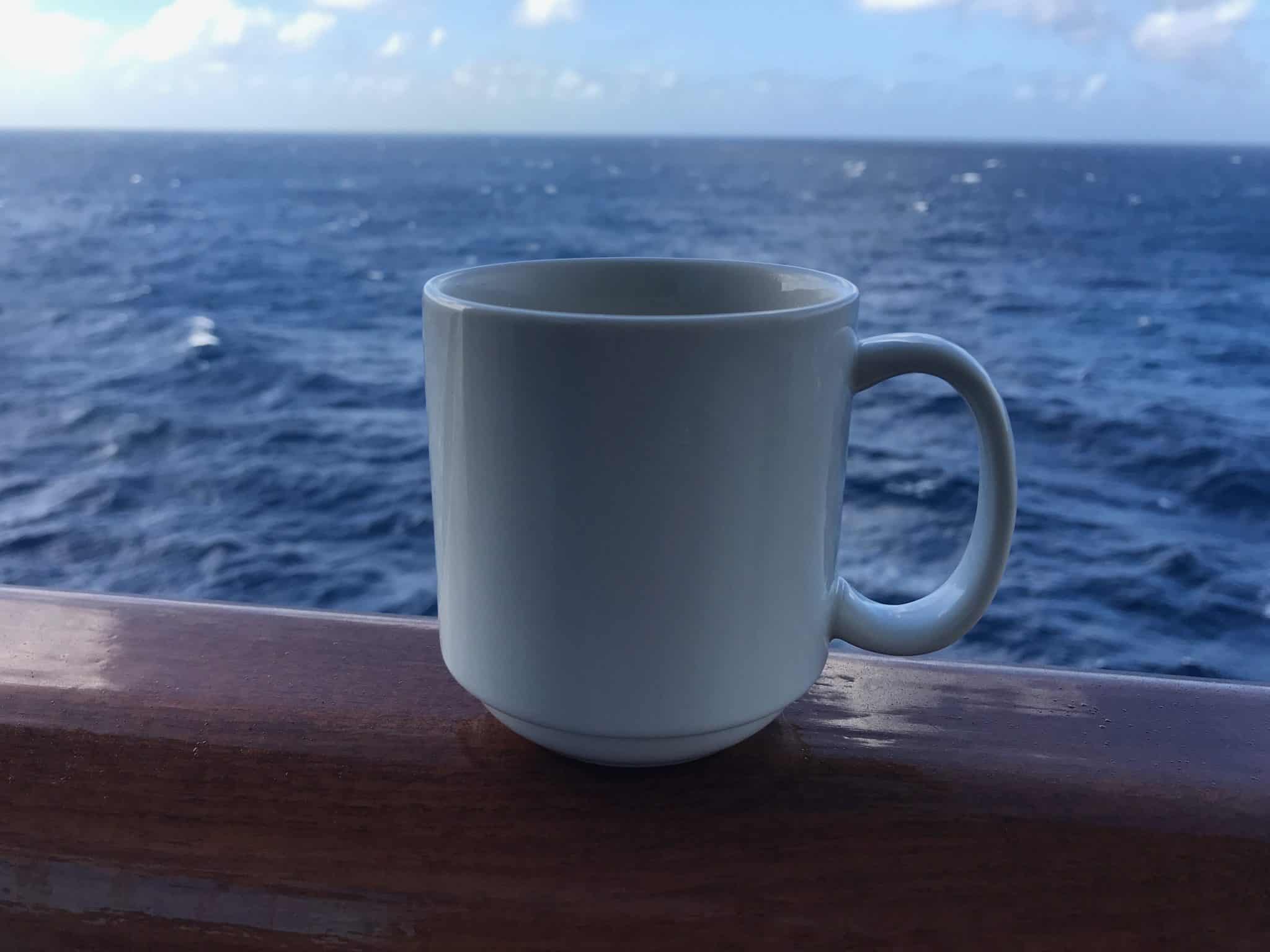 If you're looking for a place to chillax away from the hustle and bustle, then head to the front of the ship on decks five, six or seven. There are three levels that are easily accessible from the promenade on deck five from the port or starboard side. If you're on deck six or seven, walk all the way forward and the doors will lead you outside. You may think it's a crew door but it's actually accessible to guests and will lead you to a spot most folks never even know exists.
23. Buy The Internet Package In Advance
If you plan on staying connected while you cruise — and let's face it, these days, who doesn't? — make sure to purchase the internet plan before you get on the ship. Heading to the My Cruise Manager section of the Carnival website and buying the plan in advance will save you a few bucks. For example, the Social Plan is $5 per device per day onboard, but it'll only cost you $4 per device per day if you purchase the package ahead of time.
Read More: Carnival Internet Packages and Pricing
24. Buy CHEERS! package ahead of time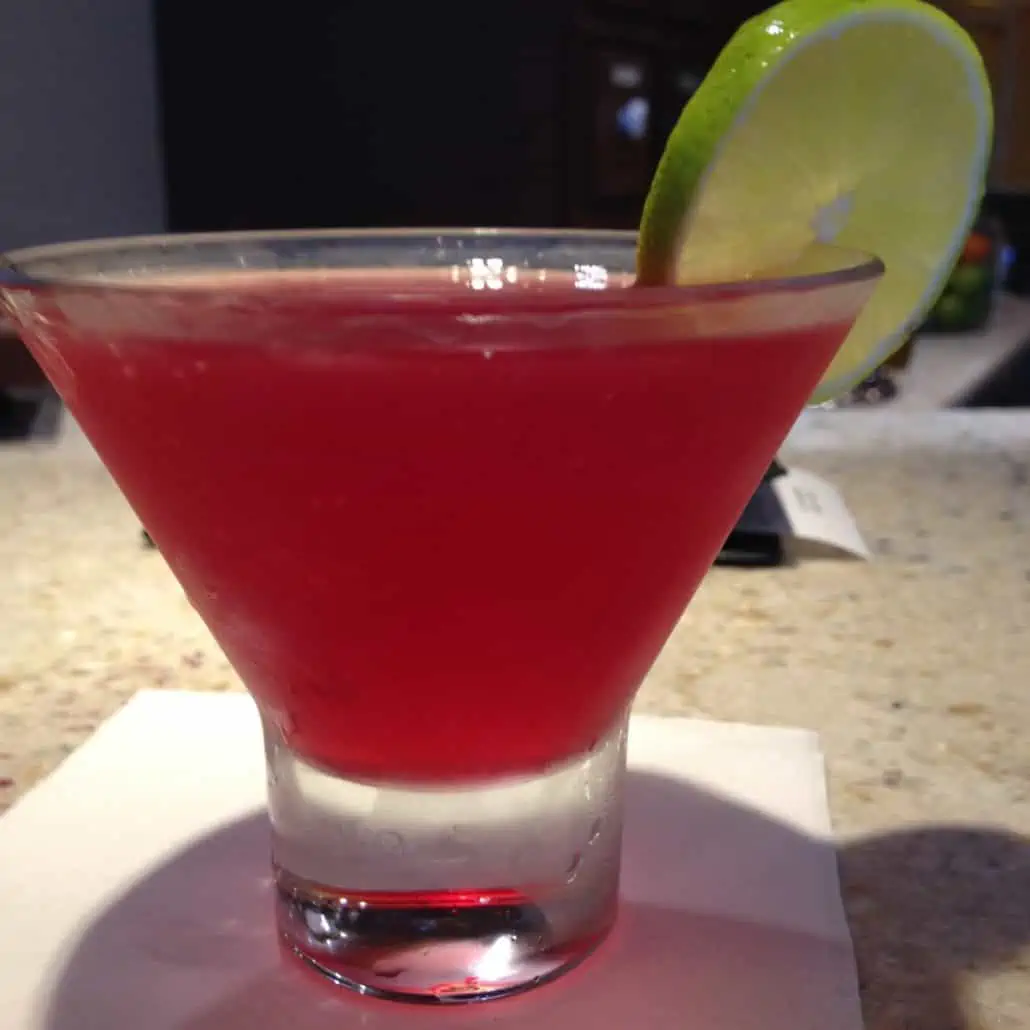 Like with the Internet package, buying the  CHEERS! beverage package in advance offers a pretty significant savings. Pick it up before you sail for $51.95 per person per day. Wait until you're on board to buy the exact same package, and it's going to run you $56.95 per person per day.
Read More: Pros and Cons of Carnival's CHEERS! Package
25. Keep Your Brain Sharp
Sure, you're here to relax and veg out. But if you want to give your brain a daily challenge, head to the coffee shop to pick up the daily puzzles.
26. Enjoy A Free Glass Of Wine With Your Steak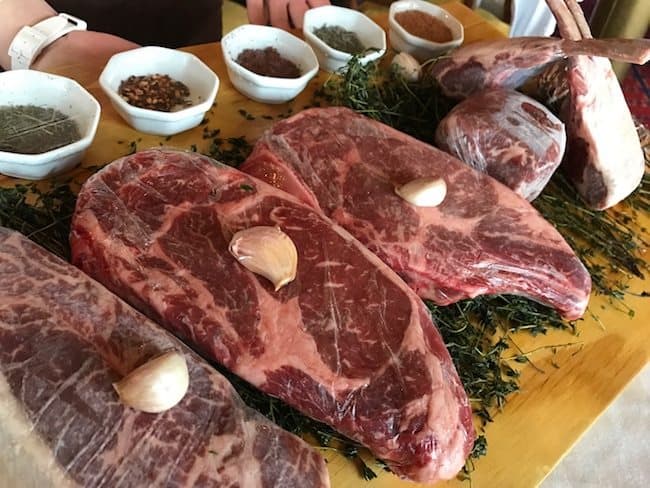 Many people don't realize this, but on every Carnival ship, if you make a reservation in the steakhouse for the first night of the cruise, you will get a complimentary bottle of wine with your meal. They pick the red or white wine you're offered, or you can get a percentage off a bottle of your choice.
Read More: Review of Carnival's Steakhouse [New Menu]
27. Be Quick to Snap Up Faster To The Fun
On a ship like Carnival Magic that holds around 4,000 guests, Faster to the Fun sells out quickly, usually months ahead of the sailing. If you don't have priority status with the cruise line, consider using this to get on the ship quicker. For a seven-night cruise, it costs $69.95 per cabin, not per person. Some of the perks include priority boarding, express luggage service and a dedicated guest services line.
Read More: 9 Reasons to Buy Faster to the Fun
All prices and information quoted were accurate as of March 2018, but are subject to change without notice. 
What tips do you have for Carnival Magic?