Every week we bring you the latest cruise news stories, articles we've published, our latest Cruise Radio podcast, and our recent YouTube videos.
Cruise Radio News Brief – Sunday, August 26, 2018
1. Carnival Cruise Line's popular CHEERS! beverage program made a slight (and quiet) change this week. Without any formal announcement, Carnival changed the maximum allowed value of a single drink order with the CHEERS! program from $50 to $20. The change is not likely to affect most cruisers, as almost all spirits, cocktails, wines, and beers cost less than $20 per drink. However, there are select glasses of wines and pours of select spirits that prices above $20 each and will no longer be covered by CHEERS!
2. Hurricane Lane, since downgraded to a Tropical Storm, caused Norwegian Cruise Line to change the itinerary of its Hawaiian Islands-based Pride of America. The ship was forced to spend several days out at sea in order to avoid the storm, and debarkation will be delayed a day until Sunday, August 26. The next cruise is also affected, as it will not depart until Monday, August 27.
3. The FBI is warning folks about travel scams. Remember the old saying "it sounds too good to be true"? That can often be the case when it comes to sales calls offering all expenses paid vacation packages. Always do your research on the travel company trying to sell you this dream vacation, or else you could fall victim to a scam like so many others.
This Week's Featured Article: 5 Things I Love About Viking Sky
After a 14-night Northern European sailing aboard Viking Sky, Sarah shares what she loves about the ship and what made it such a unique cruise. With no kids allowed on Viking's ocean liners, the atmosphere onboard was laid back, encouraging more relaxation and casual conversation than other what you might find on other ships. Read the entire article here.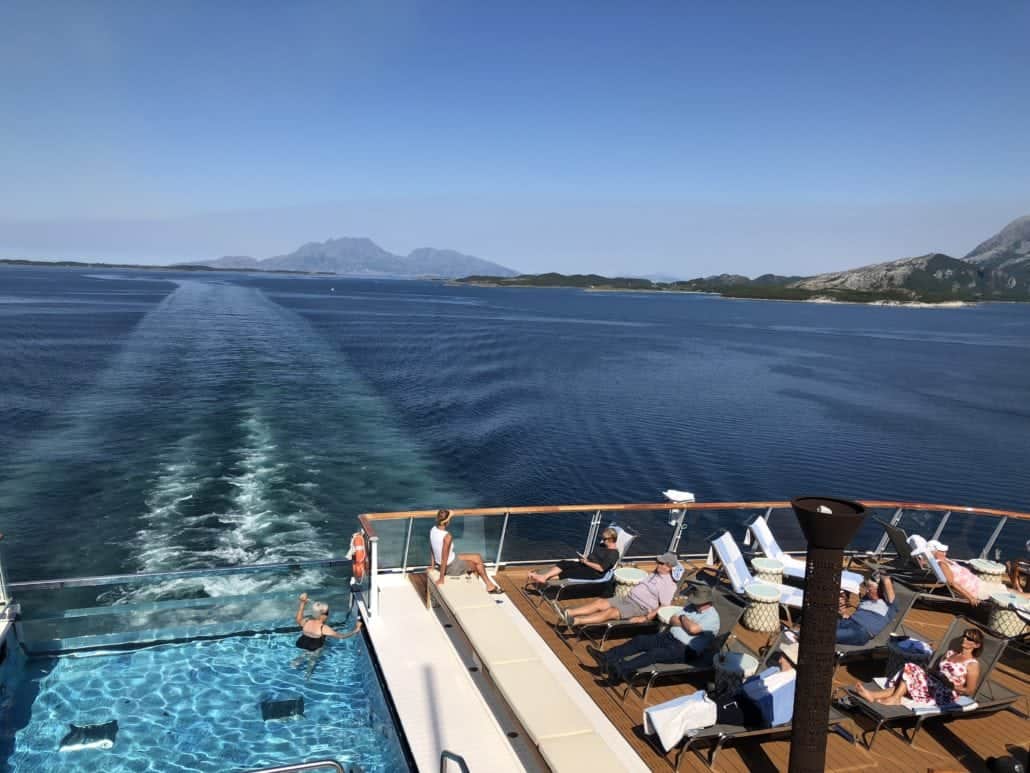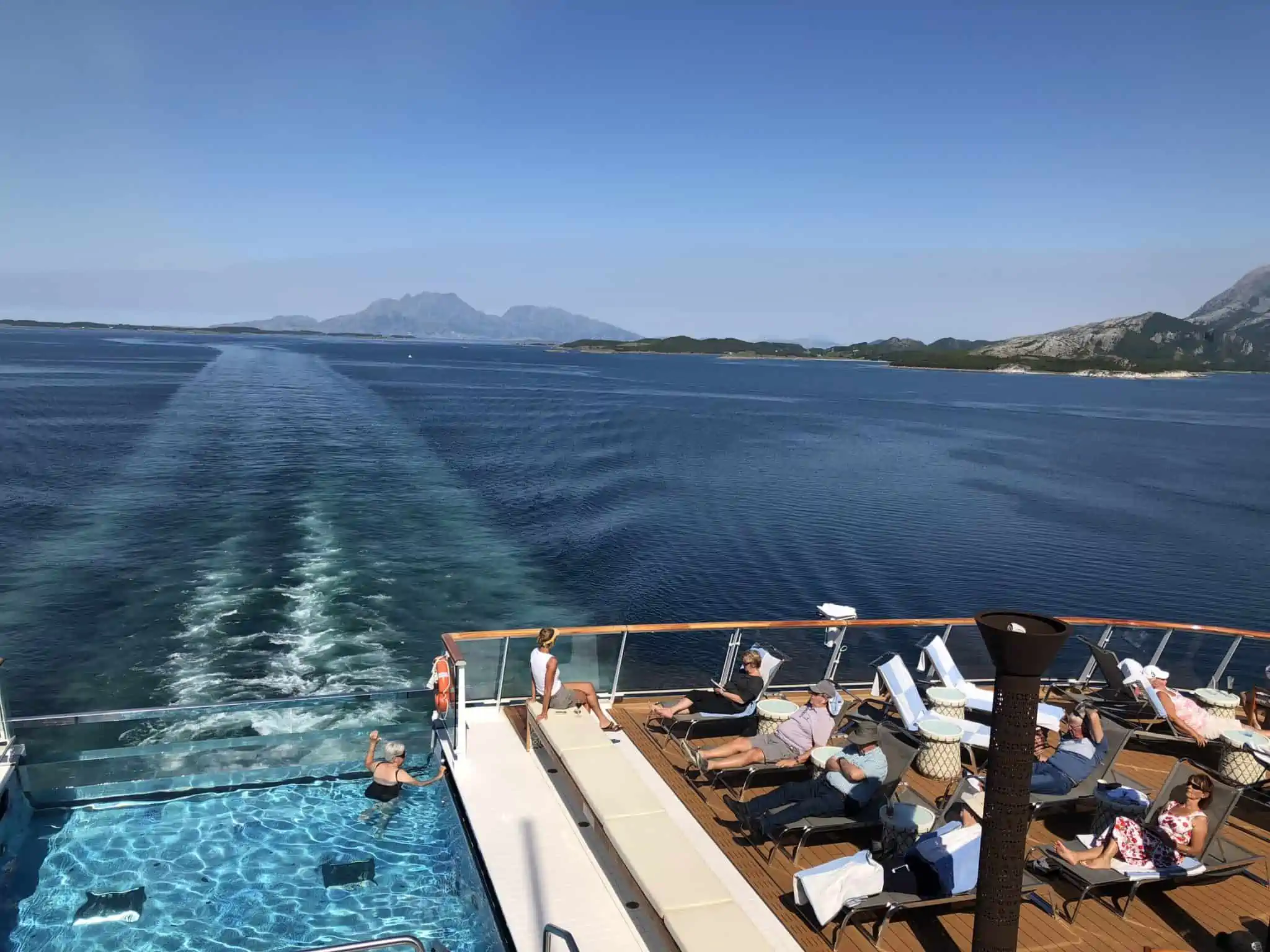 This Week's Cruise Podcast: Disney Wonder Review
[smart_track_player url="https://traffic.libsyn.com/cruiseradioshow/EPI499AUG2418.mp3″ title="Disney Magic Review + Insurance Qs" artist="Cruise Radio" social_linkedin="true" social_pinterest="true" social_email="true" ]
This week, the president of tripinsurance.com stops by to answer listener questions regarding trip insurance policies, like whether you're covered if alcohol is involved, if your stateroom companion cancels on you, or what happens when a court ruling for something like a DUI keeps you from cruising. We also hear a review of a one-way Disney Magic cruise that sailed from Rome to Barcelona. Despite being a 20-year-old ship, Disney Magic still delivers the "wow" factor according to this cruiser. 
This Week's YouTube Video: Carnival Magic Ship Tour
This week's video takes place onboard the Carnival Magic for a complete look at the ship, top to bottom. If you've ever wanted a peek at one of Carnival's Dream-class ships, this video show everything from the WaterWorks up on lido to the dining rooms below, plus everything in between – like the kids' clubs or the popular Alchemy Bar and RedFrog Pub.