Every week we bring you the latest cruise news stories, articles we've published, our latest Cruise Radio podcast, and our recent YouTube videos for the week of September 16, 2018.
1. Carnival Horizon arrived at her new home in Miami this week. To celebrate, Carnival CFO (Chief Fun Officer) Shaquille O'Neal got the party going, which included appearances by President Christine Duffy, Brand Ambassador John Heald, Carnival Corp CEO Arnold Donald, and more. Read the full article here.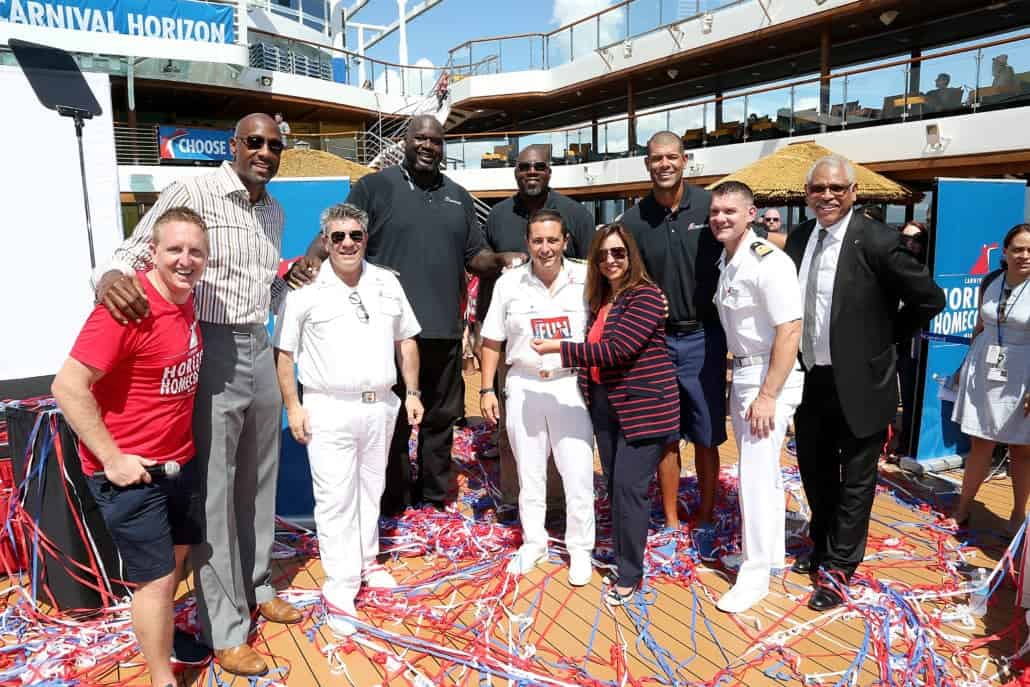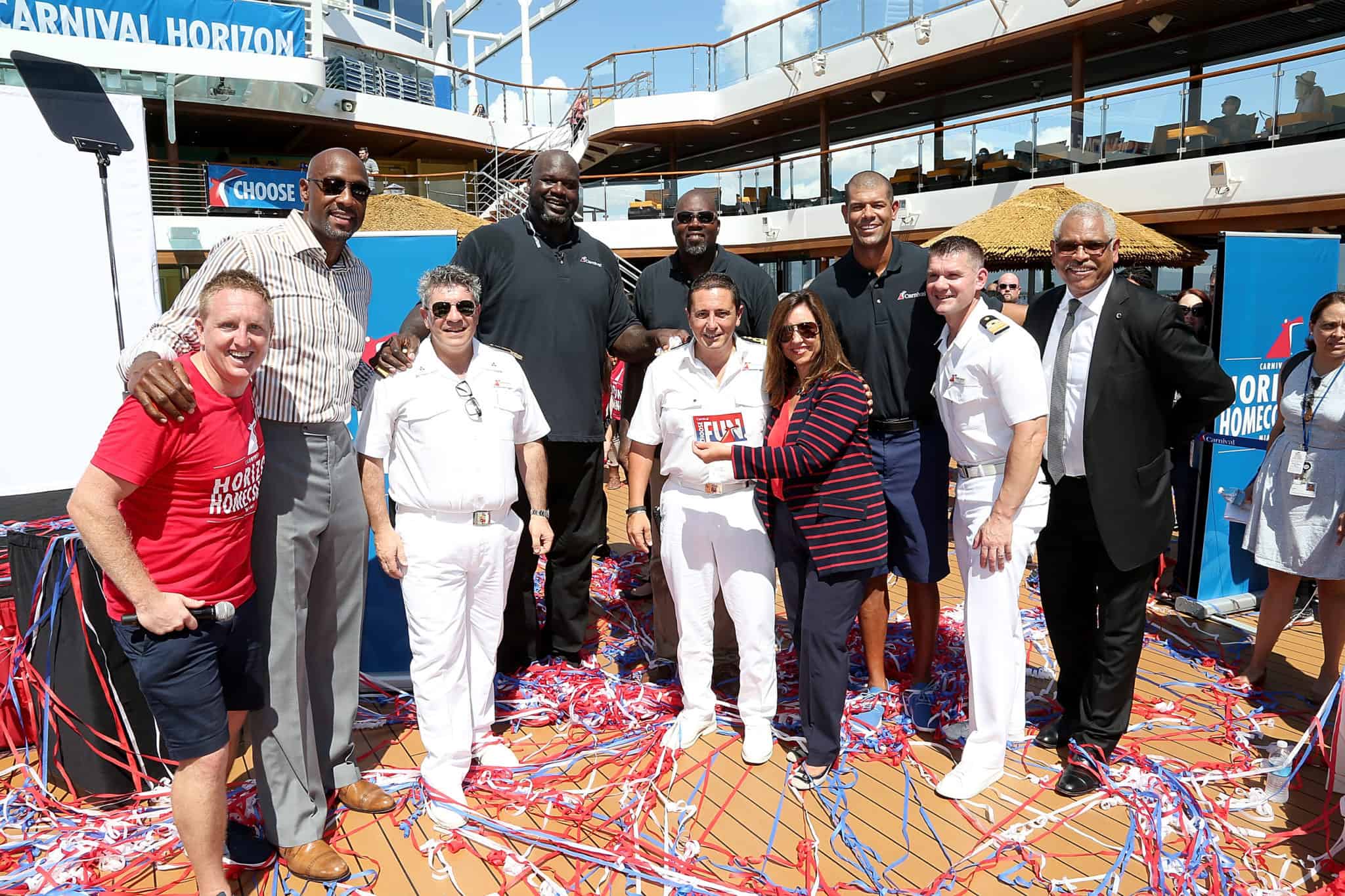 2. Three cruise lines each made policies changes this week that could affect multi-generational cruising. Norwegian changed its policy on kids in staterooms so that they may be accompanied by an adult in an "adjoining or connected" stateroom instead of only in the same room. Meanwhile, Royal Caribbean cancelled its in-stateroom babysitting program, and Princess Cruises threw shade at rival Virgan Voyages for not allowing guests under 18. Read the full article here.
3. Norwegian Cruise Line Holdings is warning of a significant cruise price hike ahead. As the popularity of cruising continues to increase, so will the costs, warned Frank Del Rio, CEO of the cruise corporation.The price hike will hit as soon as October 1 for the Oceana and Regent brands, and one can only assume that Norwegian Cruise Line itself will follow. Read the full article here.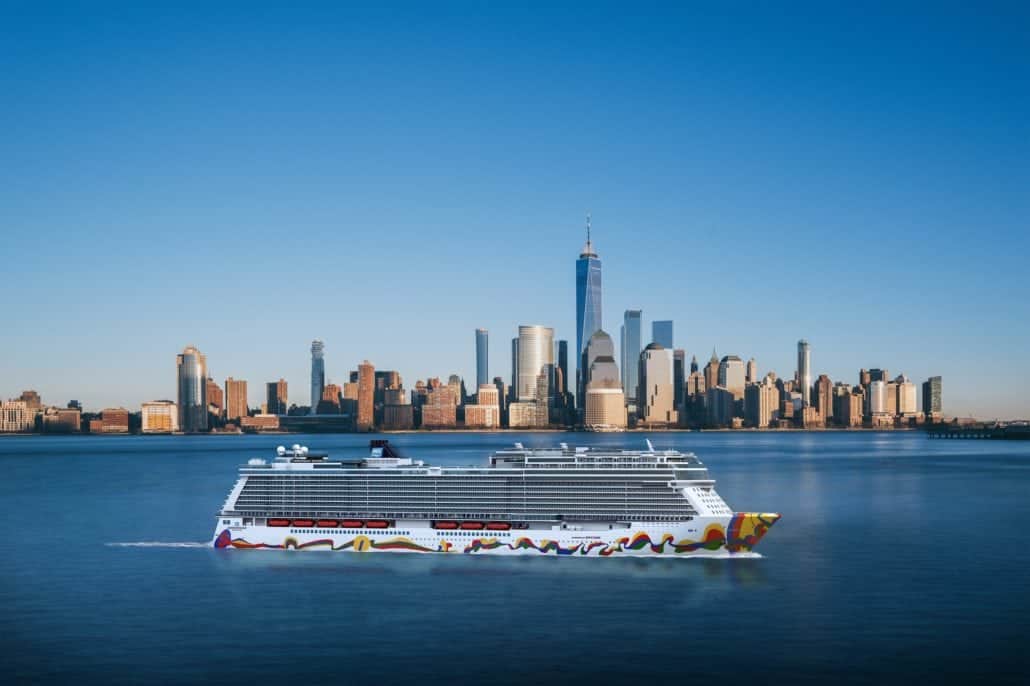 4. Carnival Cruise Line introduced a new food item at Guy's Burger Joint: a vegan black bean burger. Carnival also released the recipe as well as directions for how to make the burger at home. Read the full article here.
This Week's Featured Article: 7 Ways to Save Money on Your Carnival Cruise
Whether it's skipping the stateroom upgrades or buying the drink package, there are several ways to stay on budget during your Carnival cruise. Read the entire article here.
This Week's Cruise Podcast: Carnival Fantasy Review
We hear a review of Carnival Fantasy, a ship that hasn't been featured on the show in a while. As the oldest ship in the fleet at 28 years old, Fantasy is homeported in Mobile, Alabama, and this was a five-night Western Caribbean cruise to Cozumel and Costa Maya, Mexico.
https://cruiseradio.net/cruise-podcast-carnival-fantasy-review-alaska-excursions-news/
This Week's YouTube Video: Carnival Liberty Tour 2018
Take a virtual tour of Carnival Liberty, a Conquest-class ship weighing in at just over 110,000 tons. Back in 2011, it became the first ship in the fleet to receive the Fun Ship 2.0 upgrades. It currently sails three- and four-night cruises to the Bahamas and sometimes Princess Cay.