Every week we bring you the latest cruise news stories, articles we've published, our latest Cruise Radio podcast, and our recent YouTube videos, for the week of September 9, 2018.
1. Port Canaveral took in Royal Caribbean's Grandeur of the Seas due to the dangers posed by Hurricane Florence at sea. Normally based in Baltimore, the ship had already been forced to change itineraries from a Bermuda cruise to a Bahamas cruise to avoid the store. As things worsened in the Atlantic, however, Royal Caribbean decided to have Grandeur call on Port Canaveral and remain there for the time being, affecting both its current cruise and its future cruise. Norwegian Escape also sought refuge from Hurricane Florence in Port Canaveral. Read the full article here.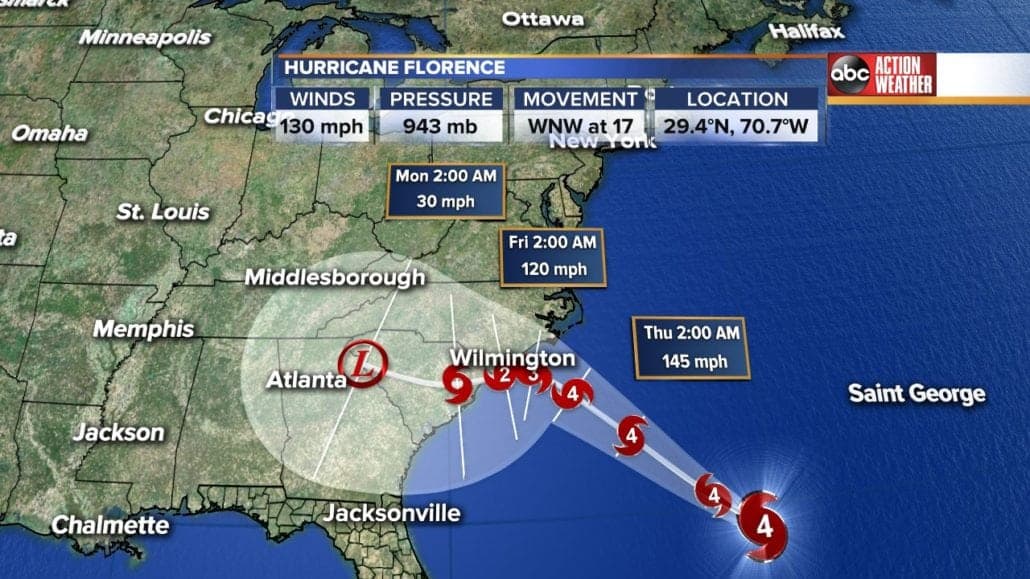 2. Carnival Cruise Line announced a new $60 appetizer: the Seafood Tower for Two. Available now on ships that feature the Seafood Shack, the tower offers seafood lovers a chance to enjoy items such as oysters and snow crab legs while dining in the main dining rooms. Read the full article here.
3. In more Carnival Cruise Line food news, the price of the steakhouse increased this week from $35 to $38 per person. In a Facebook post, Brand Ambassador John Heald noted that the increase "reflect[s] higher food costs" and that Carnival brought back the infamous cheesecake to the menu after recent backlash for briefly removing it during a menu update. Read the full article here.
4. Norwegian Cruise Line released photos of the hull art for its upcoming ship Norwegian Encore, the final ship in the Breakaway class. Created by award-winning Spanish artist Eduardo Arranz-Bravo, the art "is a testament to the dynamic experience our guests will have on board," says the line's CEO Andy Stuart. Read the full article here.

This Week's Featured Article: A Guide to Visas for Cruises
Do you need a visa for your cruise? We break down how to know if you need a visa for your cruise, the best resources to use for obtaining your visa, and how to plan ahead for your cruise. Read the entire article here.
This Week's Cruise Podcast: MSC Seaside Review, Hurricanes + News
Billy joins the podcast this week to give us his review of a seven-night cruise on MSC Seaside to San Juan, St. Maarten, and Nassau. Though many people have polarized opinions on MSC, Billy enjoyed his cruise overall, especially the onboard entertainment and dining.
This Week's YouTube Video: Hurricanes and Cruises
This week we interviewed Action News Meteorologist Greg Dee about cruising during hurricane season. Greg discusses the difficulty of tracking a hurricane's progress, the size of waves it can produce, and tips for planning a cruise during hurricane season.