Today we're enjoying a sea day on Carnival Sunrise as we head to our first port of call,  Nassau, Bahamas. If the next few days go the way yesterday did, I'll definitely wind up proving what a good value the CHEERS! package is.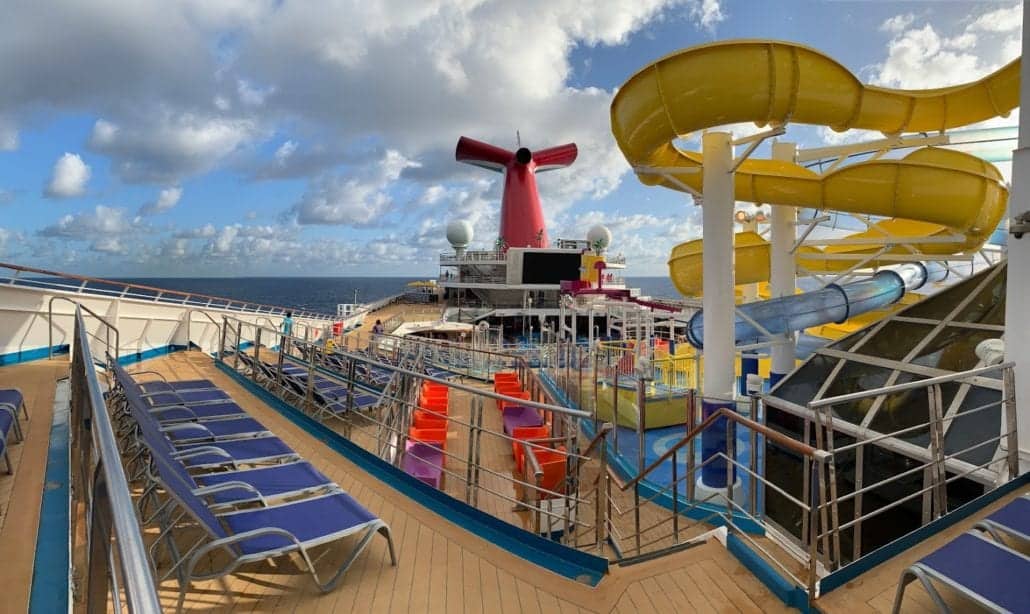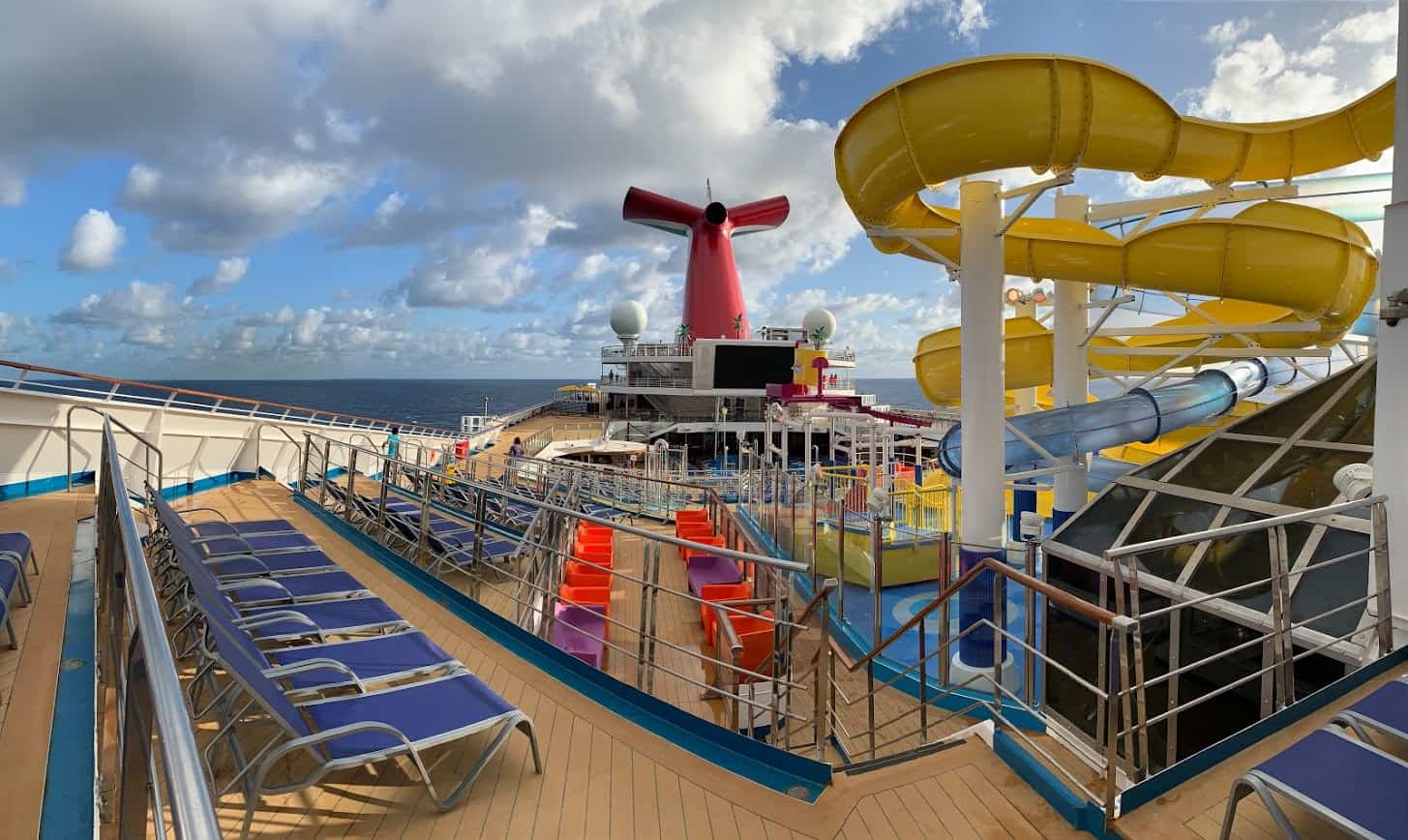 A few months ago Carnival starting testing a new Sea Day Brunch menu that featured some new offerings, took away a few of the favorites, and added a couple of for-fee items like lobster Benedict and peel-and-eat shrimp.
Personally, I'm not sure why they took away some of the brunch classics like flaming tomato soup or cereal crusted french toast but I have to admit there are a lot more choices on this version.
READ MORE: Carnival Tests New Brunch Menu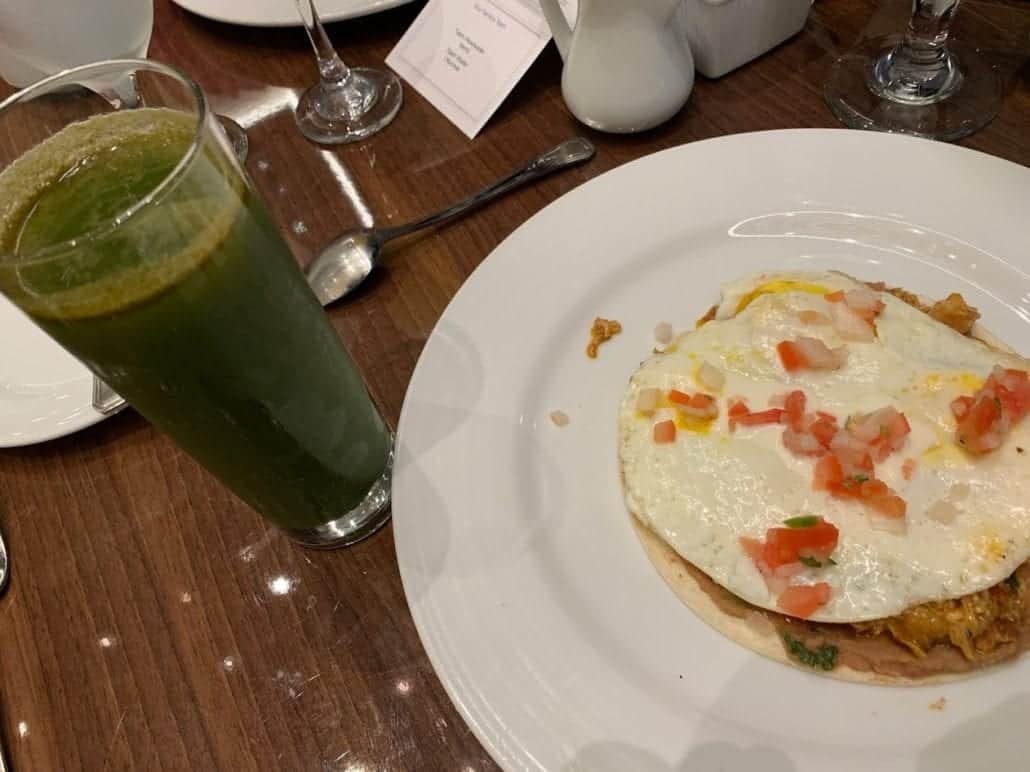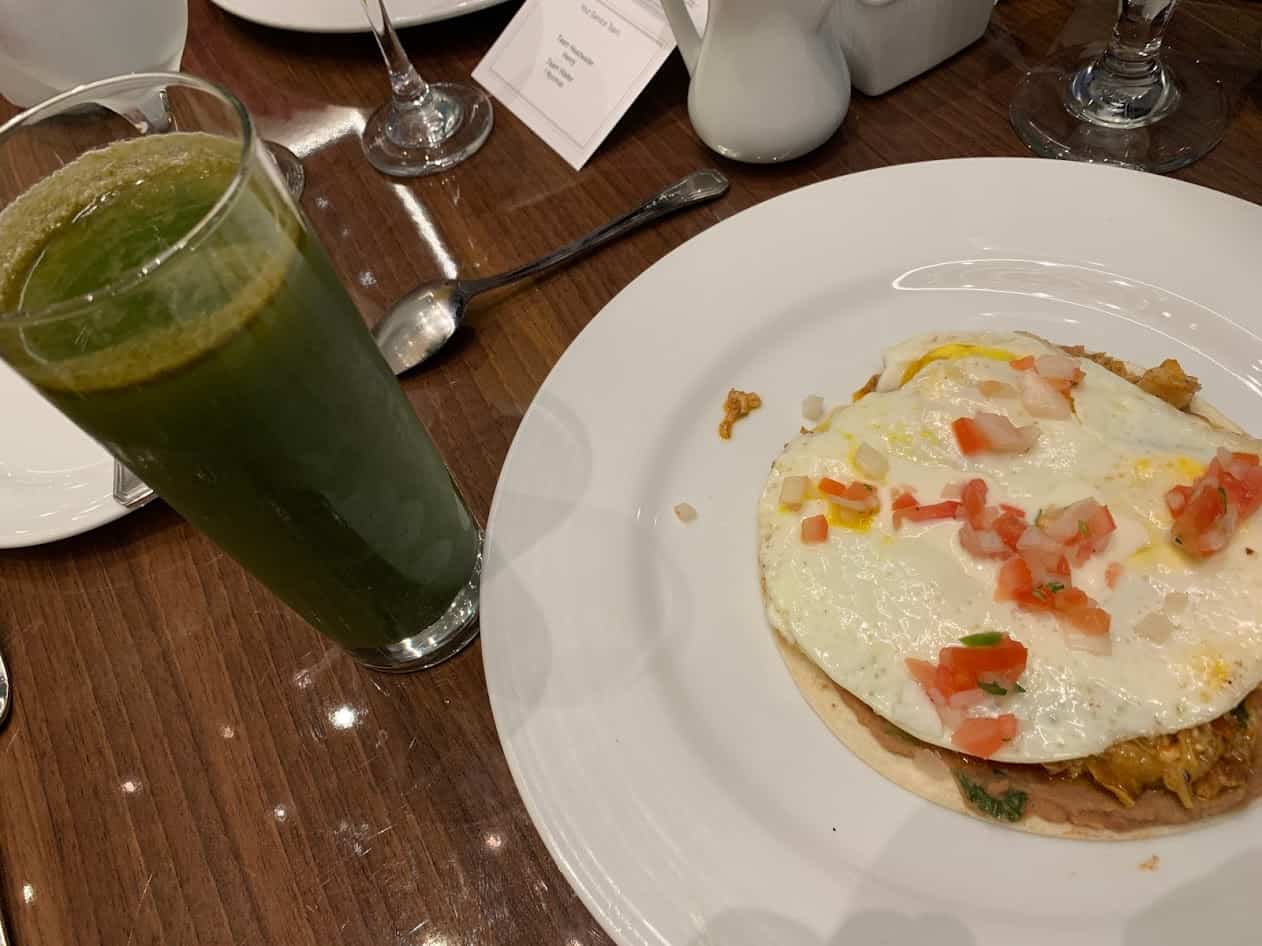 One thing I noticed on the menu was the addition of smoothies. Back home, I usually start my day with a spinach smoothie, so I was curious to see how theirs would compare to mine.
The smoothies cost $5 (and they're not covered by the drink package), and while it didn't look particularly appetizing, it was actually pretty good. I'd definitely order it again.
The Weather Is Perfect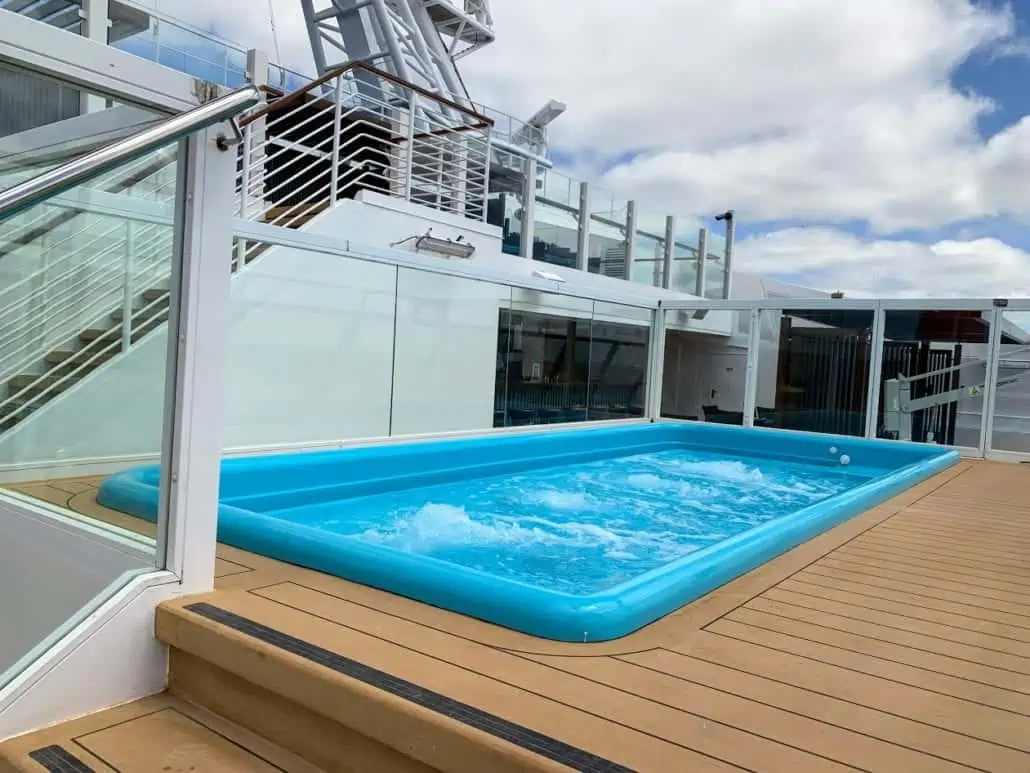 While we were eating breakfast I noticed that the weather looked absolutely stunning, so I knew it was going to be a perfect day to soak up some rays and spend time out on the deck.
As you know, one of the things I always try to take note of us how will a ship handles crowds on a sea day. When everyone is on board and looking for things to do and places to eat, are there any points of congestion?
READ MORE: Carnival Sunrise Trip Report: Day 1
Around midday, when folks starting looking for food, it became clear that there were two congestion points, and they were directly across from each other on the Lido deck.
To get from the pool area to the buffet, you have to walk past either Guy's Burger Joint or the BlueIguana Cantina. Because those are two very popular spots at which lines form, the entire area becomes a hot mess during prime feeding-frenzy hours.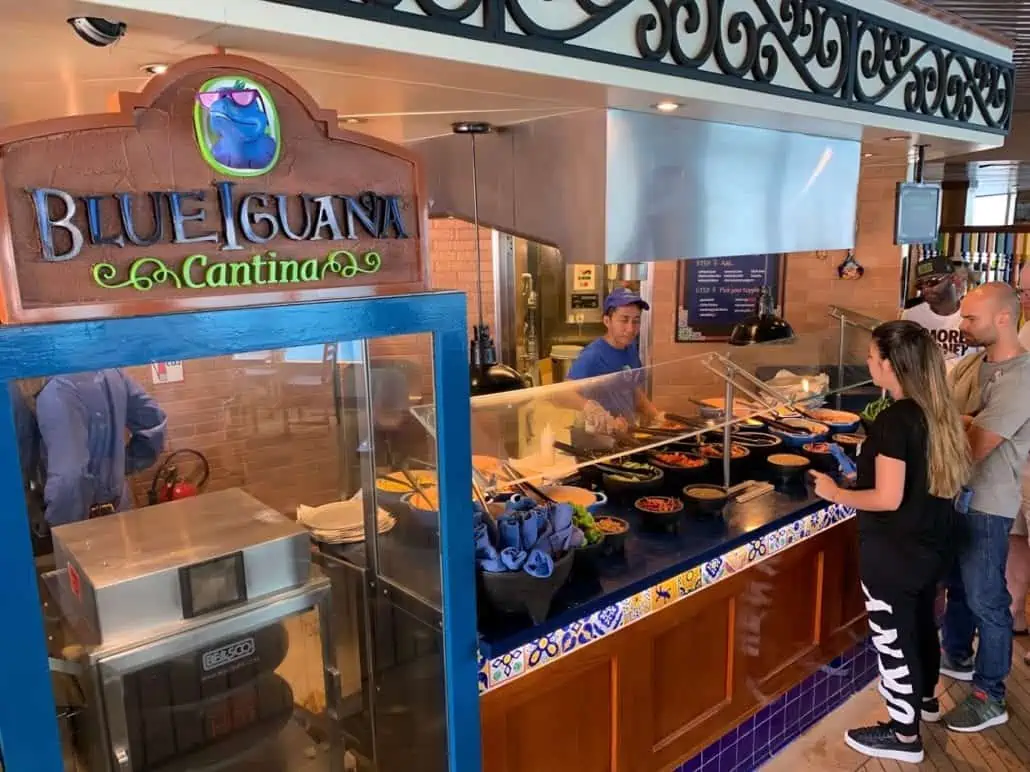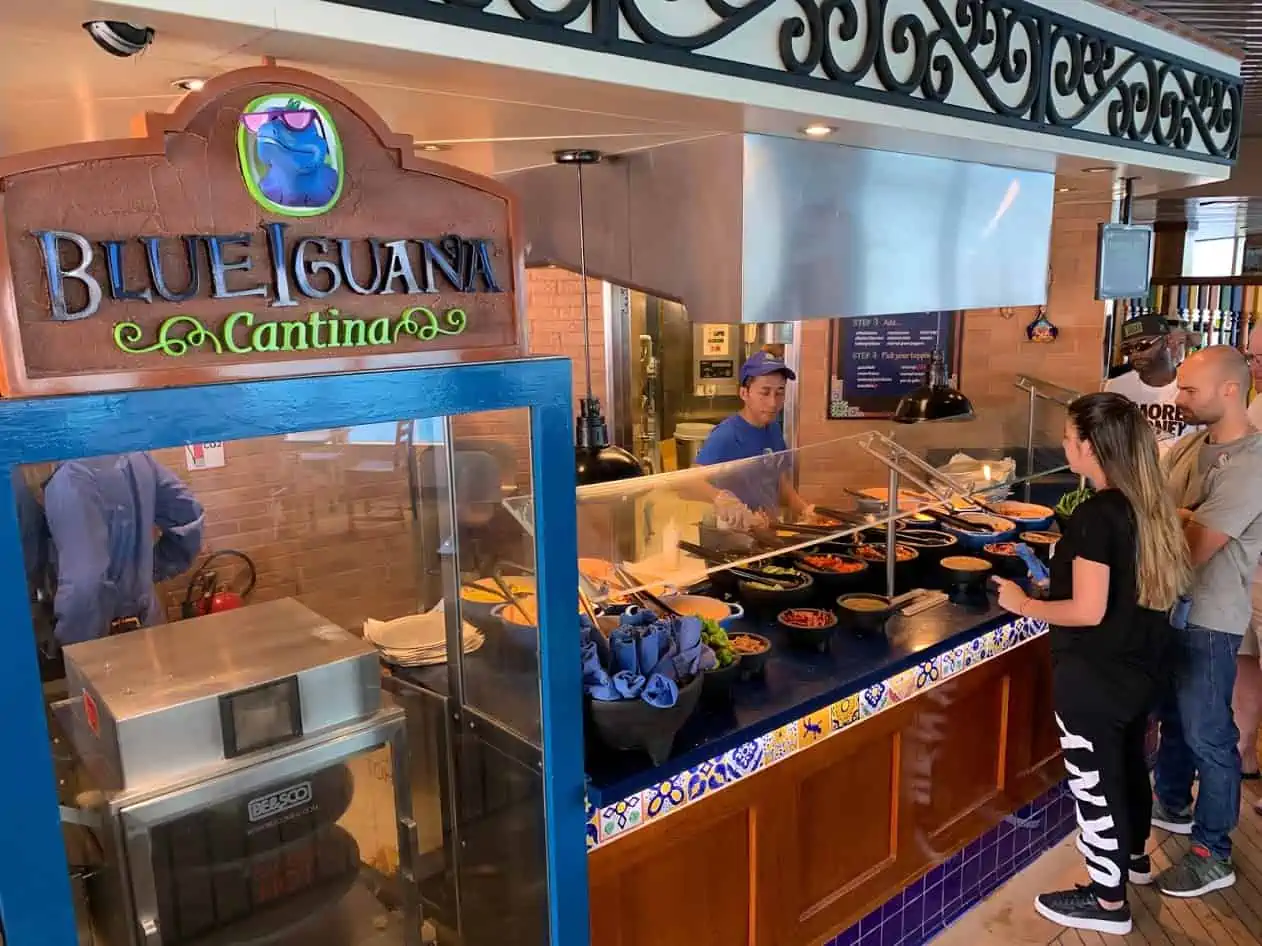 Between the hungry masses and a few badly-placed obstacles, anyone trying to make their way past Guy's or BlueIguana and into the Lido Marketplace will be like a salmon fighting their way up a raging river of humanity. If a guest in a wheelchair attempts to make the journey? An alternate route should be considered.
Because we were still off the coast of the Carolinas, it was a little chilly in the Atlantic. So rather than head to Serenity — the adults-only area I often favor —  I moved to the more sheltered aft pool.
But not before checking out the belly flop contest (which was, as always hysterical!) and seeing how the pool deck was handling the sea day crowds. Thanks to the fact that Serenity and the aft pool area had each attracted a fair number of people, the pool deck never seemed overly crowded when I was passing through.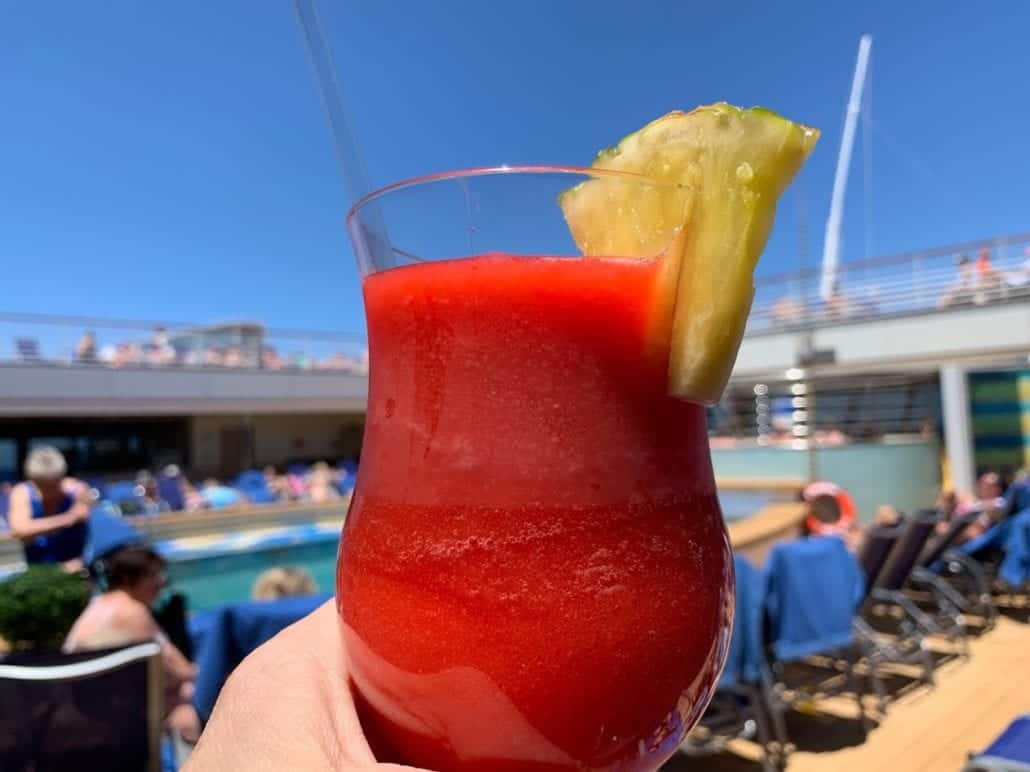 That aft pool is one of my favorite spots. During the week we were on board, it wasn't being treated as an adult-only area, but that was okay with me because there weren't a ton of kids on our sailing. Plus, I generally don't swim in the pools while cruising. (The one exception is the pools found in the Havana Retreat areas on the Vista-class ships… the views from those are incredible.)
Trying Something New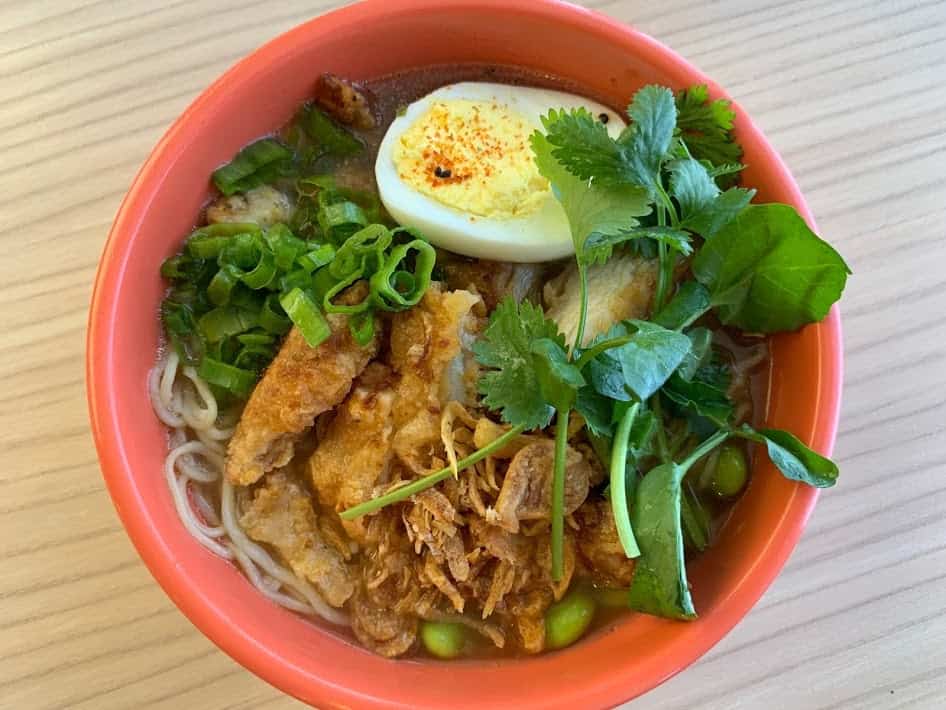 For lunch, I wandered inside to check out the place I'd noticed when I walked past it earlier, Lucky Bowl. This is on the starboard side of the Lido Marketplace, just opposite the Carnival Deli. The chef behind the counter was very friendly, and talked to me about this new-to-Carnival venue and how they were taking it for a test drive on the Sunrise.
After checking out the three bowls available that day, I went with the Korean Fried Chicken bowl (which has a boiled egg, noodles, and sesame oil).
For a complimentary venue it's spot-on. You'd easily pay $8 for this on land.
Fun in the Shade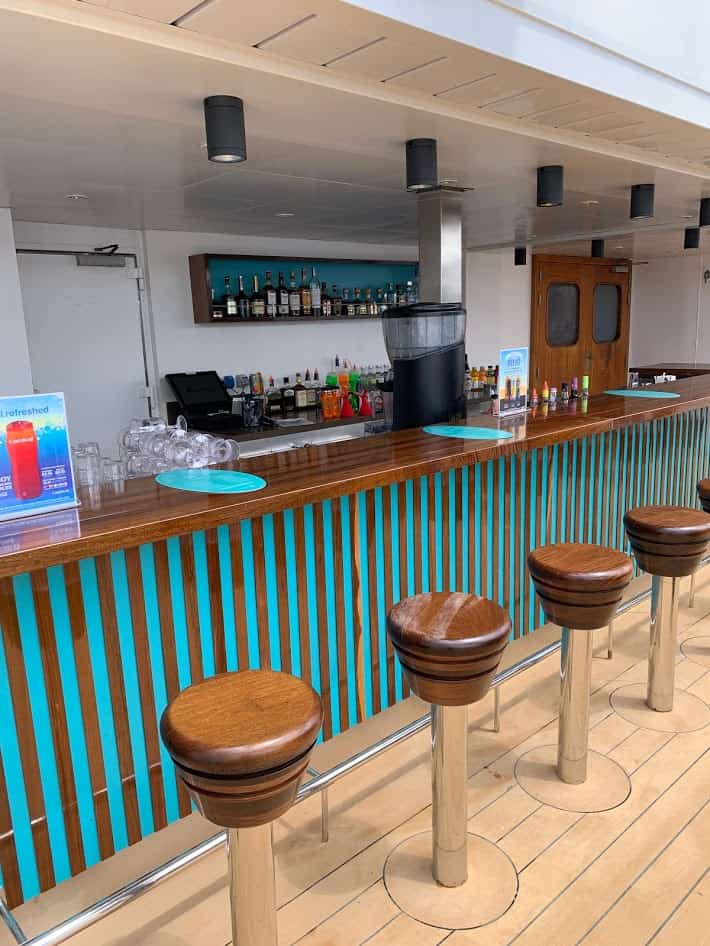 Continuing to wander the ship, I made my way to the newly-refurbished Serenity area to check the place out. It's crazy how many venues a cocktail server works during the cruise. The one who took my order in Serenity had been in the Liquid Lounge for the Welcome Aboard show the day before, then the dining room.
Serenity spans a deck and a half and is very nicely appointed. It starts on the starboard side of deck 12, which is where you'll find the bar and the pool. Head up a level to deck 14 (remember, Carnival ships don't have a 13th deck) and you'll find lots of loungers, daybeds and clamshells.
Oddly, Serenity didn't seem that busy and there were a few chairs open. I guess most people were either at the main or aft pools.
Testing Out Anytime Dining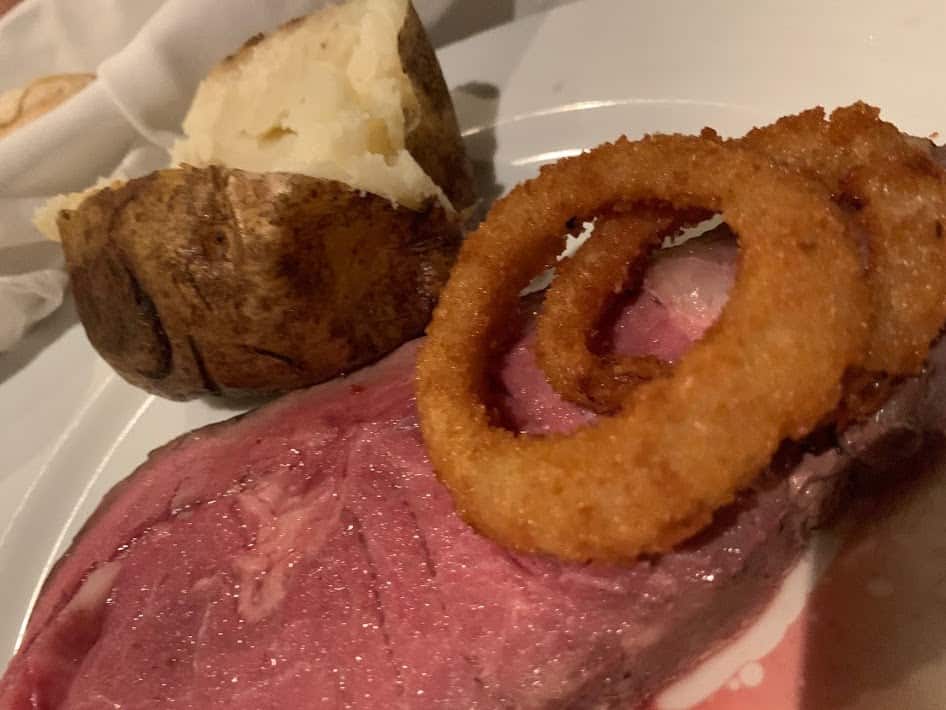 My friend and his family who were sailing on this cruise invited me to join them for dinner. They had Anytime Dining, which meant we had to check in on deck 5 before going to the dining room. There were seven of us total, and we wound up waiting about 45-minutes before our table was ready.
To be fair, it was formal night which meant the dining room was slammed with lobster lovers. On top of that, we checked in at seven o'clock, making it prime dining time. After dinner, I spoke to a group of people who checked in at six and were seated right away.
READ MORE: Ultimate Guide to Carnival's Main Dining Room
The dining team got off to a slow start that night, but they seemed to get it in gear by the end of the meal. I'm sure that formal night has to be a beast for them because of how many times they have to run up and down the escalators to fetch more lobster.
If you have Anytime Dining and time it right, you can catch the perfect sunset while eating. Request to be seated in the very back of the main dining room. This was the first of three nights I would wind up having dinner in the main dining room on this sailing.
Make Me Laugh… Or Not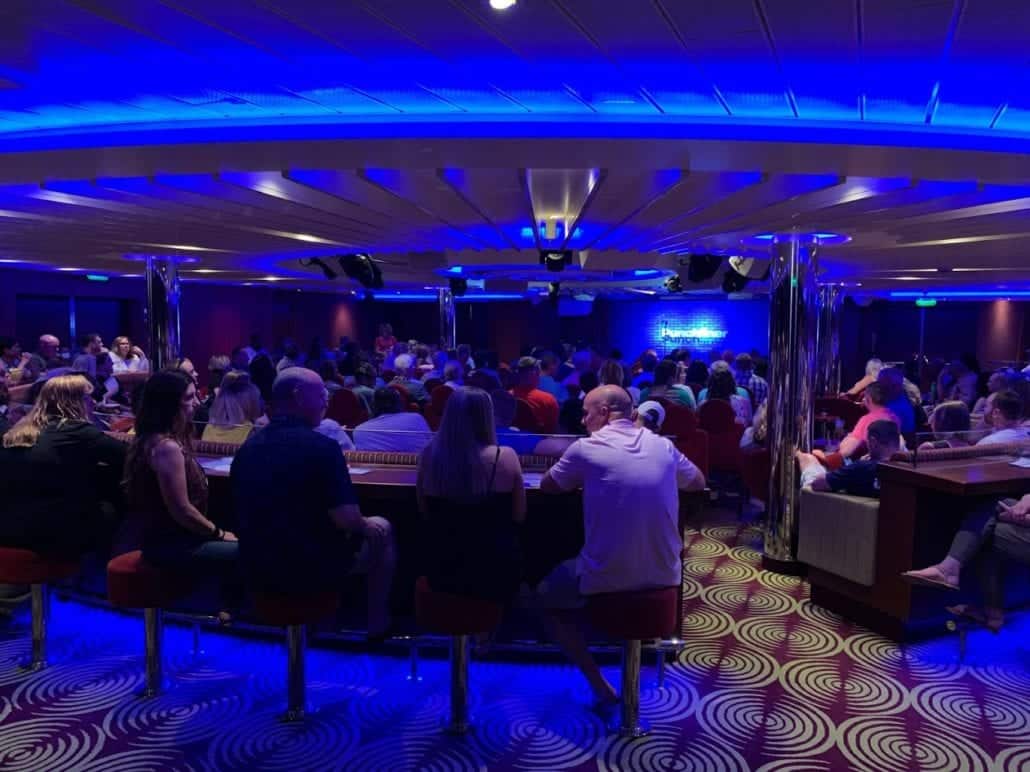 A new space on the ship is the Limelight Lounge. Before the dry dock, this space was known as the Oxford Bar and the decor was really dark. This was one of the areas on the ship where I not only noticed the refurbishment, but in which the new space was a vast improvement over what had existed there before. I popped in to watch the late night set of comedian Tim Young.
While most people seemed to be having a great time, I have to admit… I didn't laugh once. But you know what they say: comedy is subjective. What has you rolling on the floor might leave me stone-faced, and vice versa.
Ain't No Party Like An Atrium Party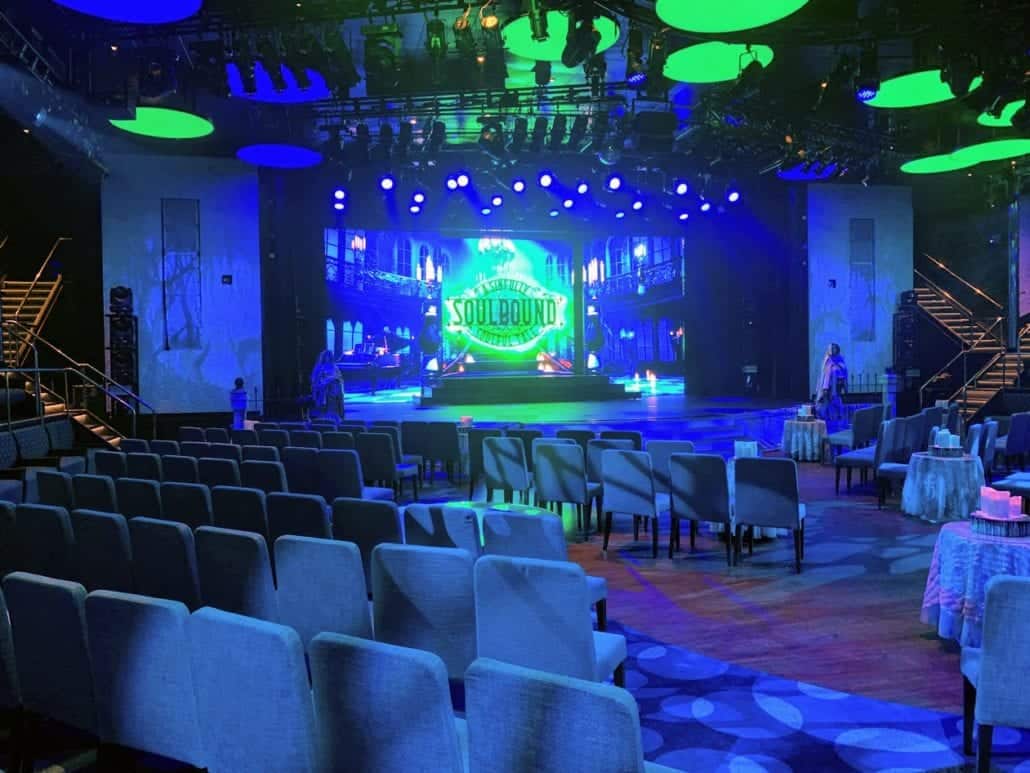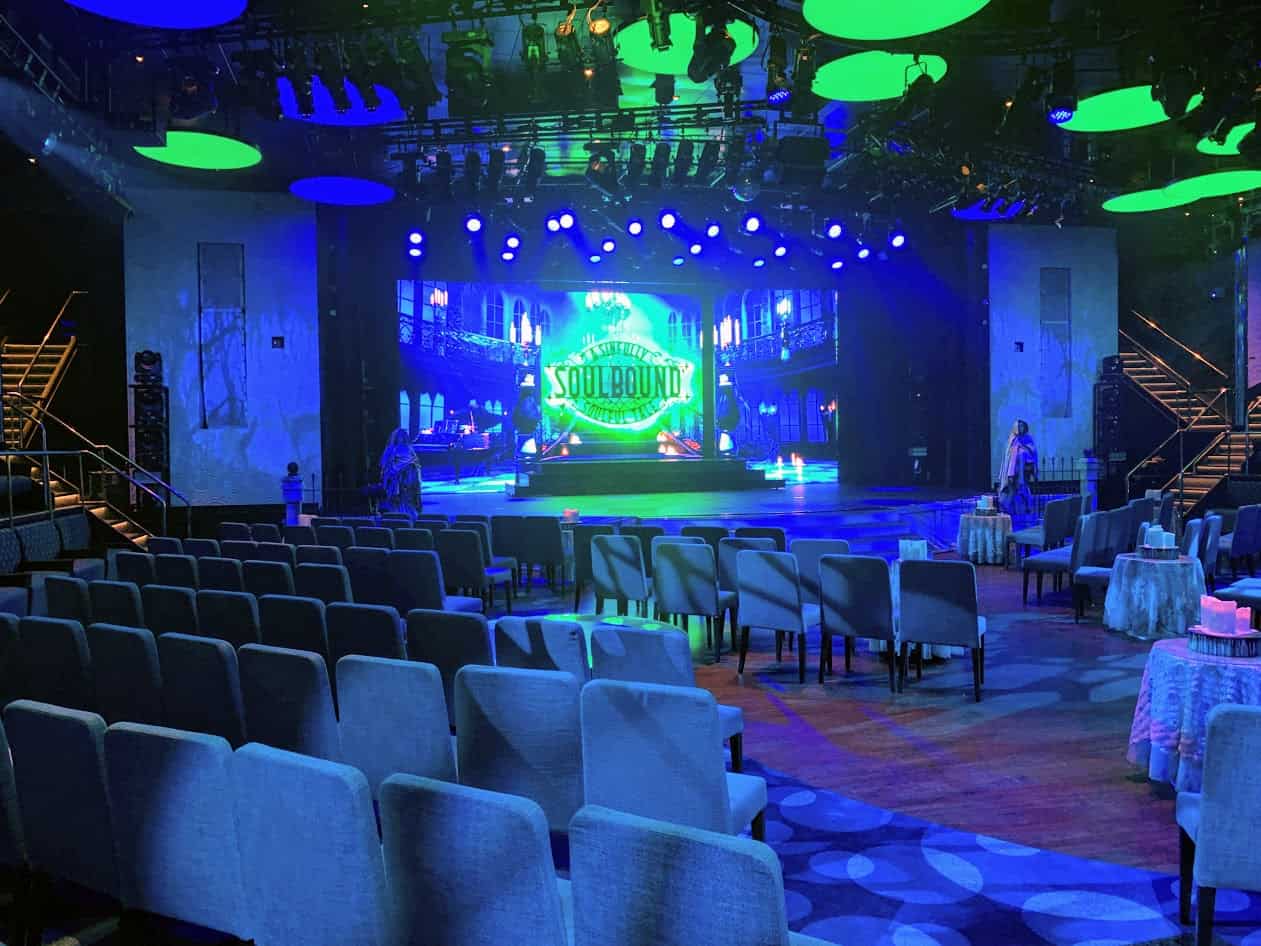 The comedy show and the Playlist Production show Soulbound was getting out at about the same time, so I wandered into the atrium to see what was going on. Have you ever walked into a place and had no clue what in the hell you were walking into? That was me.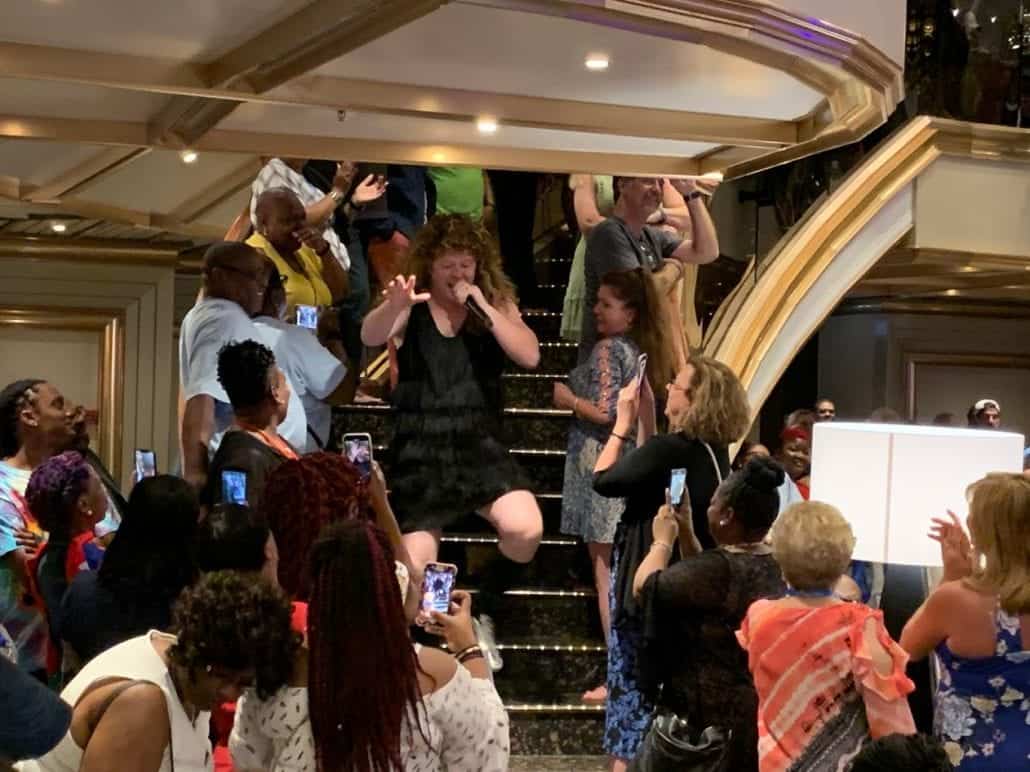 The cruise director was dressed as Tina Turner, there were confetti cannons going off, and people were having the time of their lives. It took me a minute to get my bearings, but once I did, it was a heck of a good time.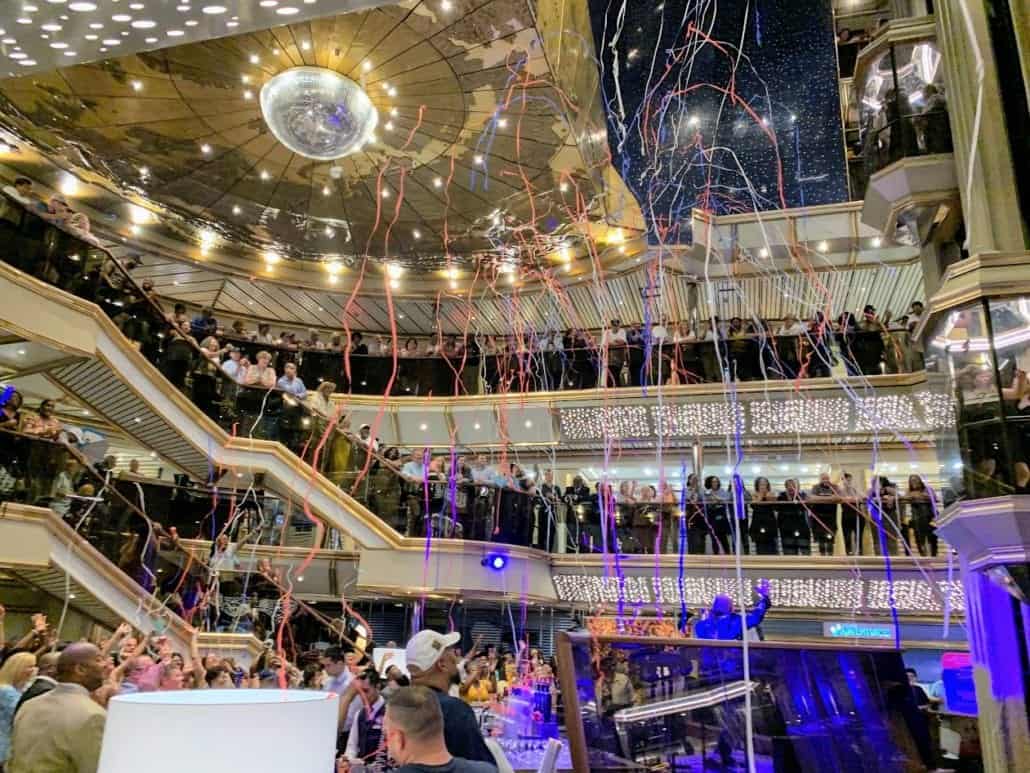 If you want to see a space that really comes alive at night, wander into the atrium after a Playlist Production show lets out.
Maybe because I needed something at least a little calmer after the insanity of the atrium party, I headed down the promenade and stopped in the piano bar for a bit. But I wasn't there long before I knew it was time to call it a night and headed back to the stateroom.
Tomorrow: A New Place To Hang in Nassau
Catch up on our daily trip reports below:
Day 2: Sea day
Day 5: Freeport, Bahamas
Day 6: Sea day
Day 7: Norfolk
Watch: Carnival Sunrise Tour (2019)