Every week we bring you the latest cruise news stories, articles we've published, our latest Cruise Radio podcast, and our recent YouTube videos.
1. Viking Sky evacuated passengers from its ship yesterday after a bad combination of engine failure and heavy storm conditions became too dangerous. With approximately 1,500 people onboard, the ship began to evacuate people via airlift, as the sea conditions became too dangerous. We will post updates to the article as we receive them.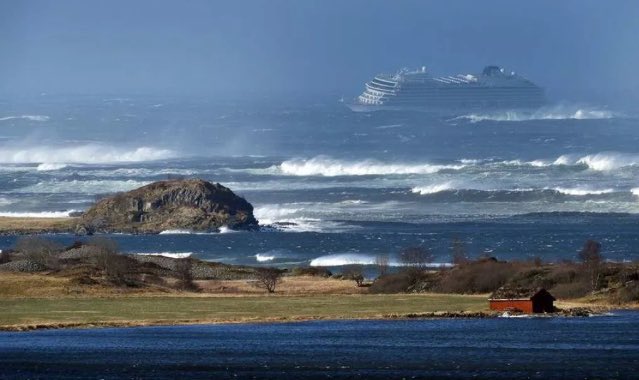 2. The Queen Mary is facing a bed bug outbreak. Once an old cruise ship (and briefly a troopship during World War II) and now permanently docked in Long Beach, California, she now serves as a hotel. Some unfortunate guests who were staying there prior to their cruise from Long Beach were bitten by bed bugs, however. One woman even had to be hospitalized after an allergic reaction to the bites.
3. Carnival Cruise Line announced that they're now canning and selling their popular craft beers, becoming the first cruise line to ever can and keg its own beer. The ThirstyFrog Caribbean Wheat, ParchedPig West Coast IPA, and ParchedPig Toasted Amber Ale craft beers are now available fleetwide for purchase for $6.50 each.
4. Norwegian Sky just returned from a three-week dry dock with some major enhancements. While in refurbishment, the ship received a full-service Starbucks, USB outlets added to the staterooms, several added dining and bar venues, and more. Sky is known for being the "all-inclusive" ship for Norwegian Cruise Line, as the drink package always comes included with this ship.
5. Carnival broke ground on its new cruise terminal in Port Canaveral this week. Carnival celebrated with a space-themed ceremony to honor the proximity to Kennedy Space Center. Costing $163 million, and high-tech check-in processes.
Featured Article: Paradise Beach Cozumel Review
As one of the many beaches in Cozumel, Paradise Beach stands out as one of the highest rated among cruisers. With both à la carte and all-inclusive options, the beach offers family-friendly fun for any budget.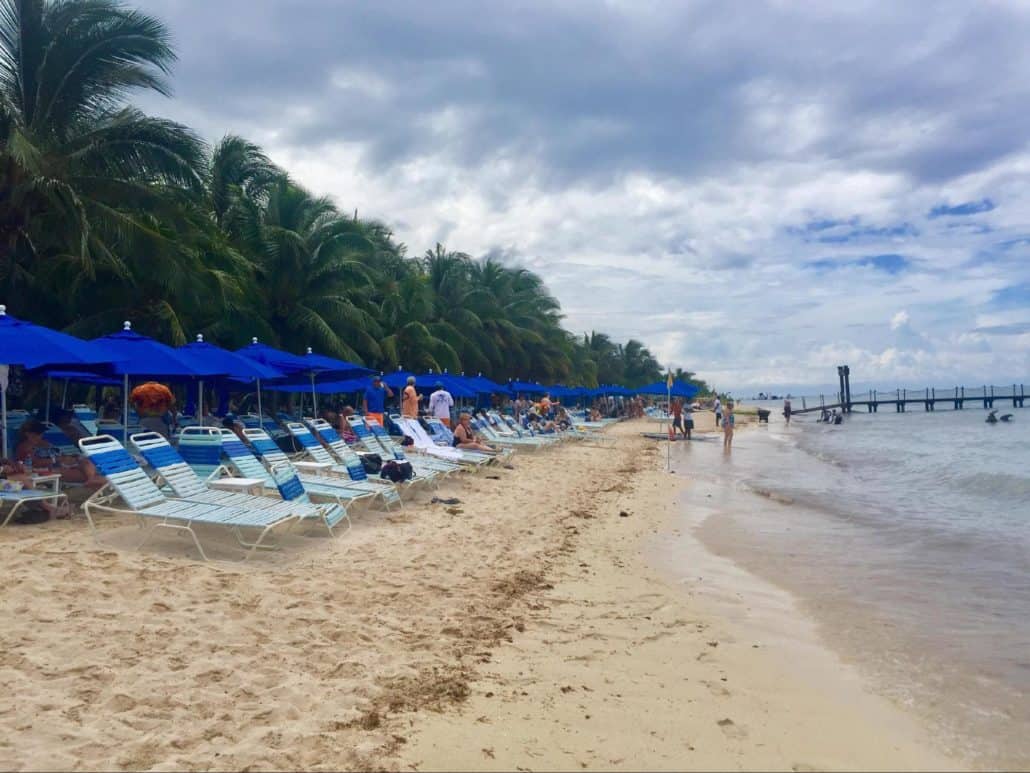 This Week's Podcast: Celebrity Silhouette Review
This week's show is a review of Celebrity Silhouette on a 10-night Southern and Eastern Caribbean cruise to Grand Cayman,Aruba, Curaçao, and Bonaire. Listen in for tips on onboard dining and activities as well as what to do in each port.
Eddie Allen, Vice President of Beverage Operations with Carnival Cruise Line, also joins the show to talk about how Carnival is now canning their brewery beer and selling it fleetwide.
Featured Video: Carnival Cruise Line Pizza Delivery Review
What's better than late-night pizza? Late night pizza delivered to you. Whether you think it's lazy or genius, our video shows you just how simple it is to order pizza for delivery on a Carnival cruise ship.